Hey everyone , today my post is all about celebrating beautiful spring. I am going to show you all a beautiful and easy to make " Cute mixed Daffodils". I am going to explain this tutorial in 2 different types of daffodils, so lets get started.
Things needed:
Yellow ribbon 5cm, white ribbon 2.5cm(width) , orange ribbon 2.5cm(width)
Beaded pins (optional),
Scissors,
Needle and thread.
Hot glue gun and glue sticks,
Floral artificial stigma bunch,
measuring tape,
green sticky flower tape,
Wired flower stems and clipper.
tweezers
Type 1: Normal yellow petalled daffodils.
Step 1:Take a piece of yellow ribbon about 2cm in length. Fold the ribbon in two, try to cut one end just as shown below. once the cut petal is ready you can use a candle and singe the border of the cut piece of ribbon.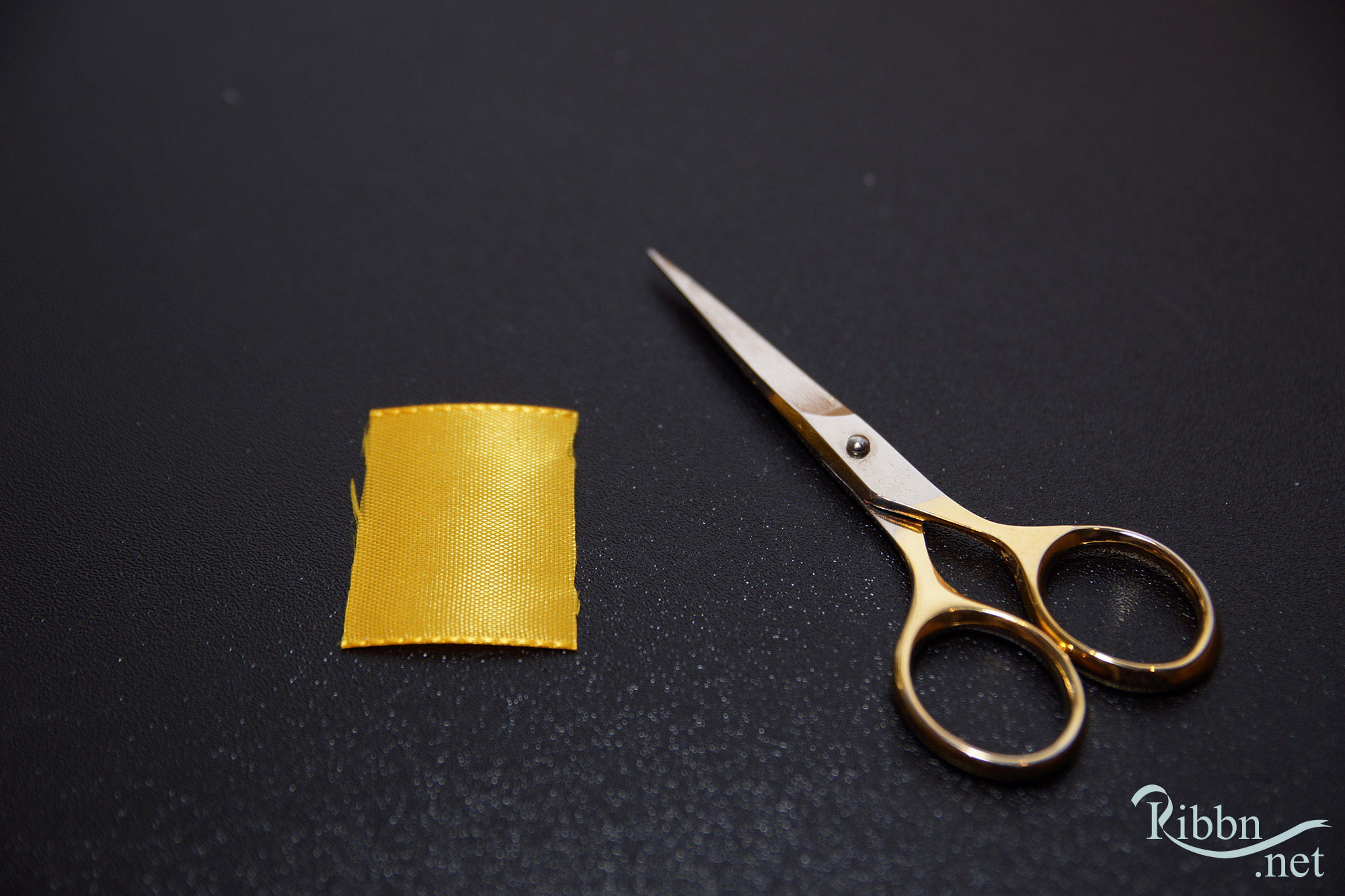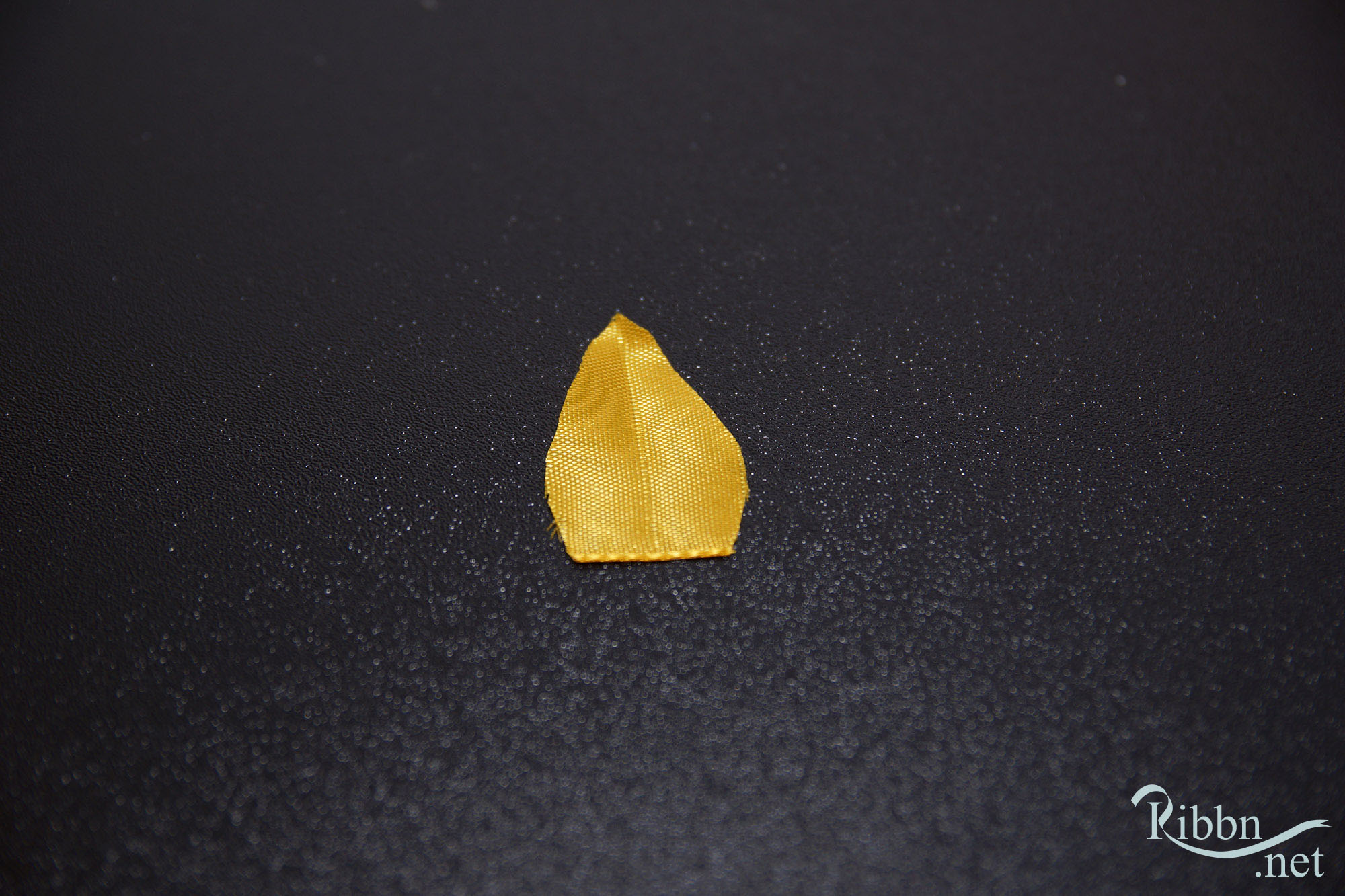 You'll be able to see the ribbon start to singe and seal (do not hold the ribbon on the fire too long) make sure you are handling the fire safely. If you are under 18 do not make this attempt with out supervision.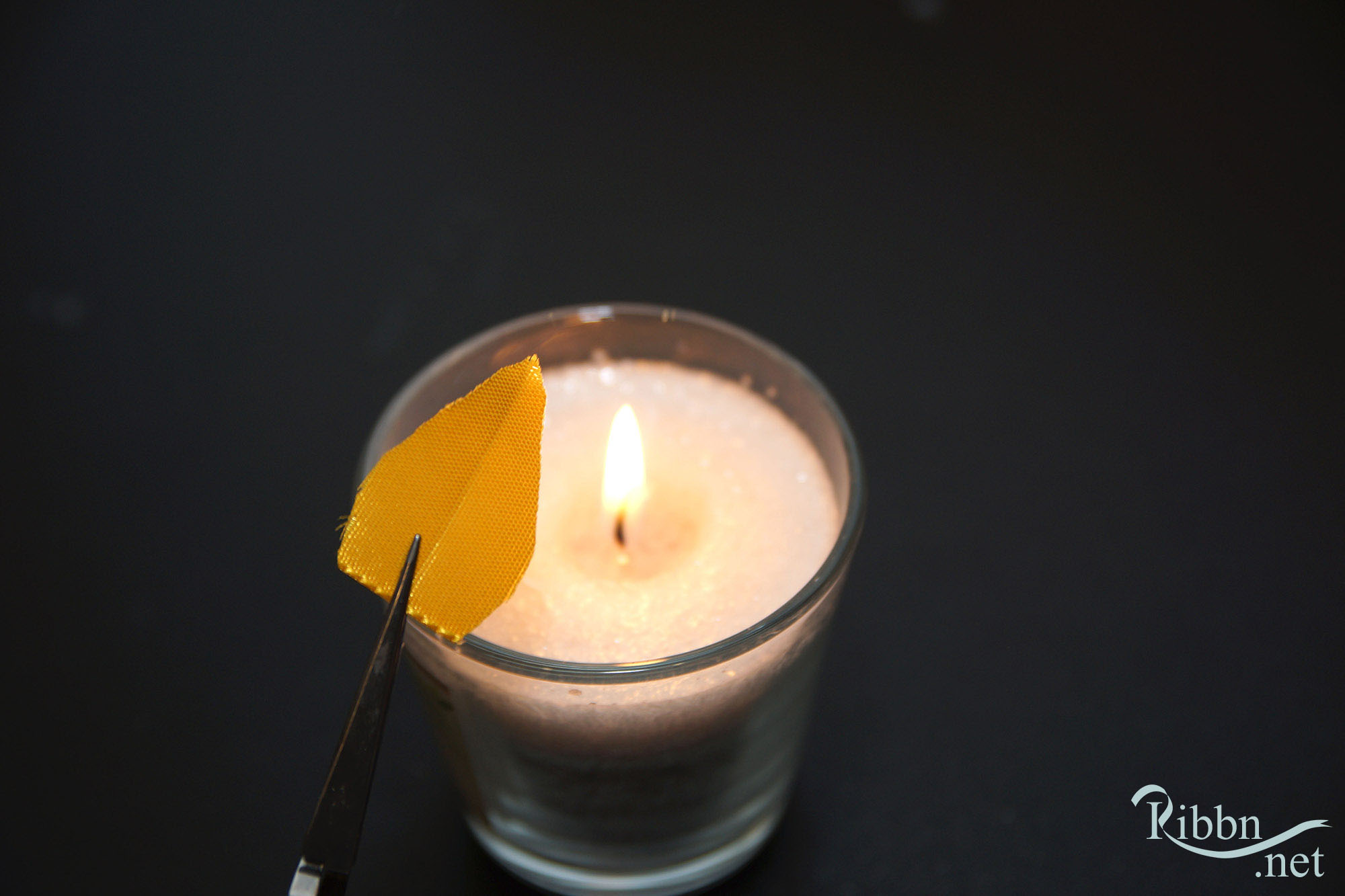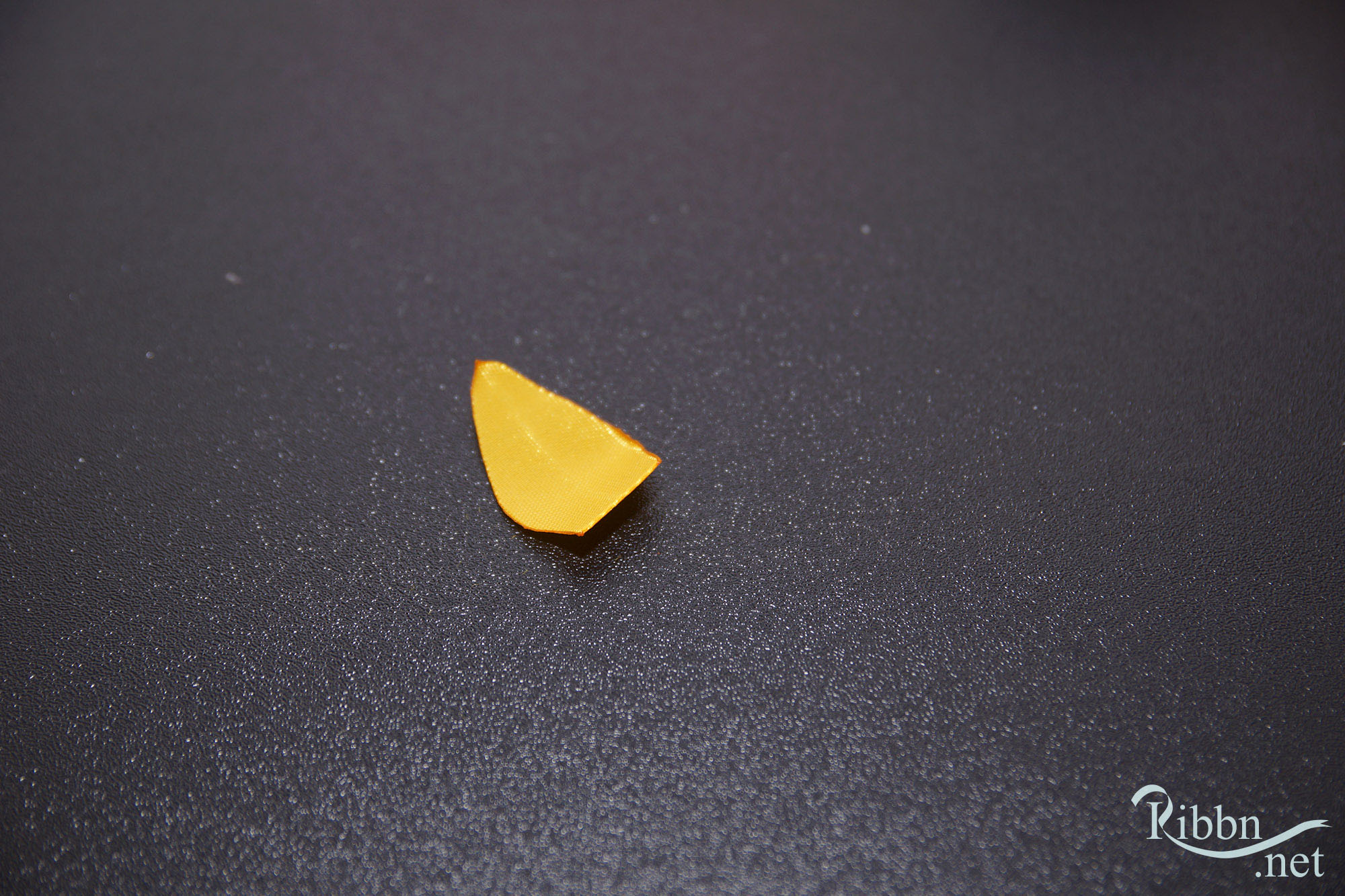 Step 2:Take one petal , using needle and thread make a running stitch, add about 5 to 6 petals.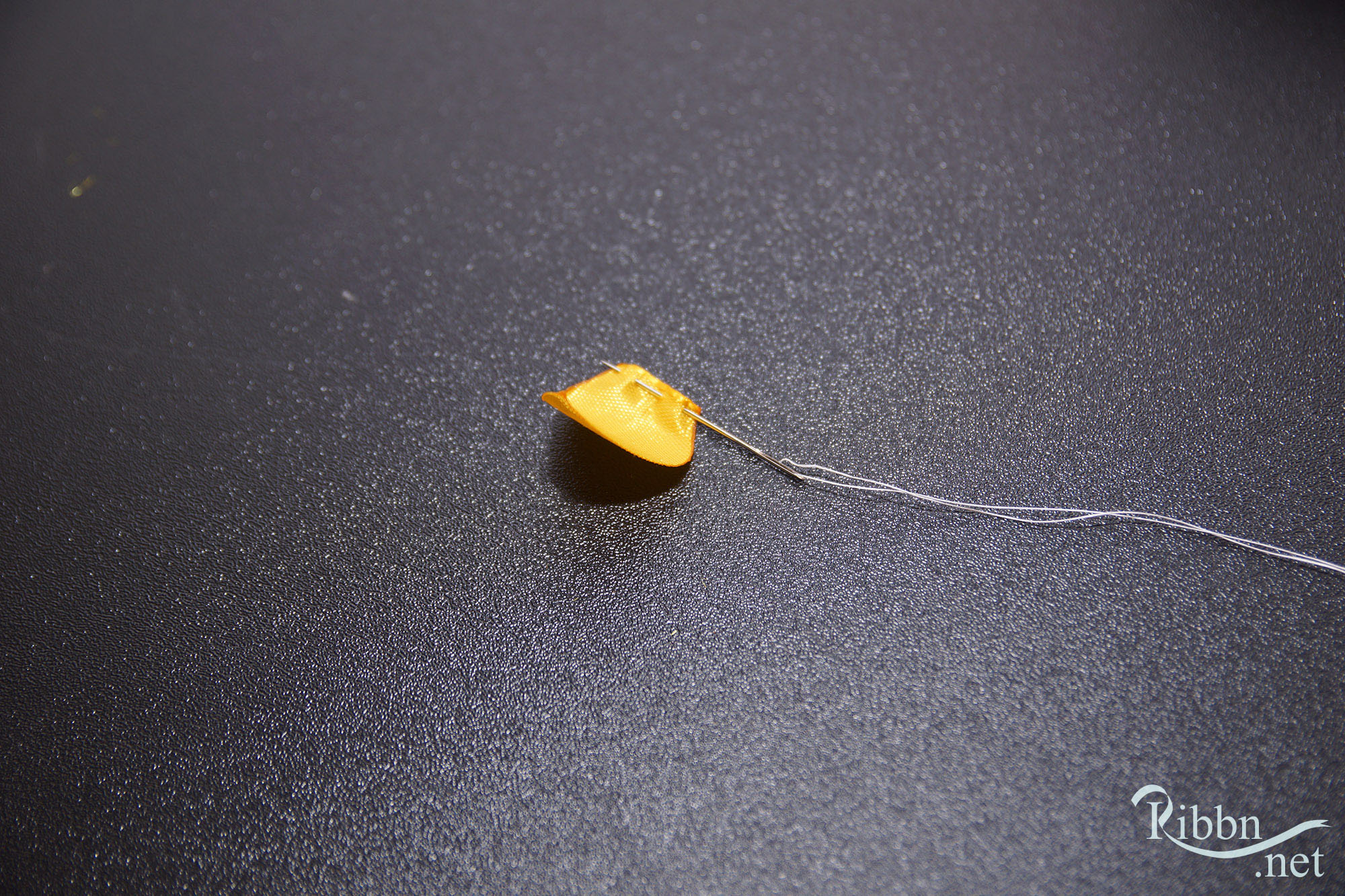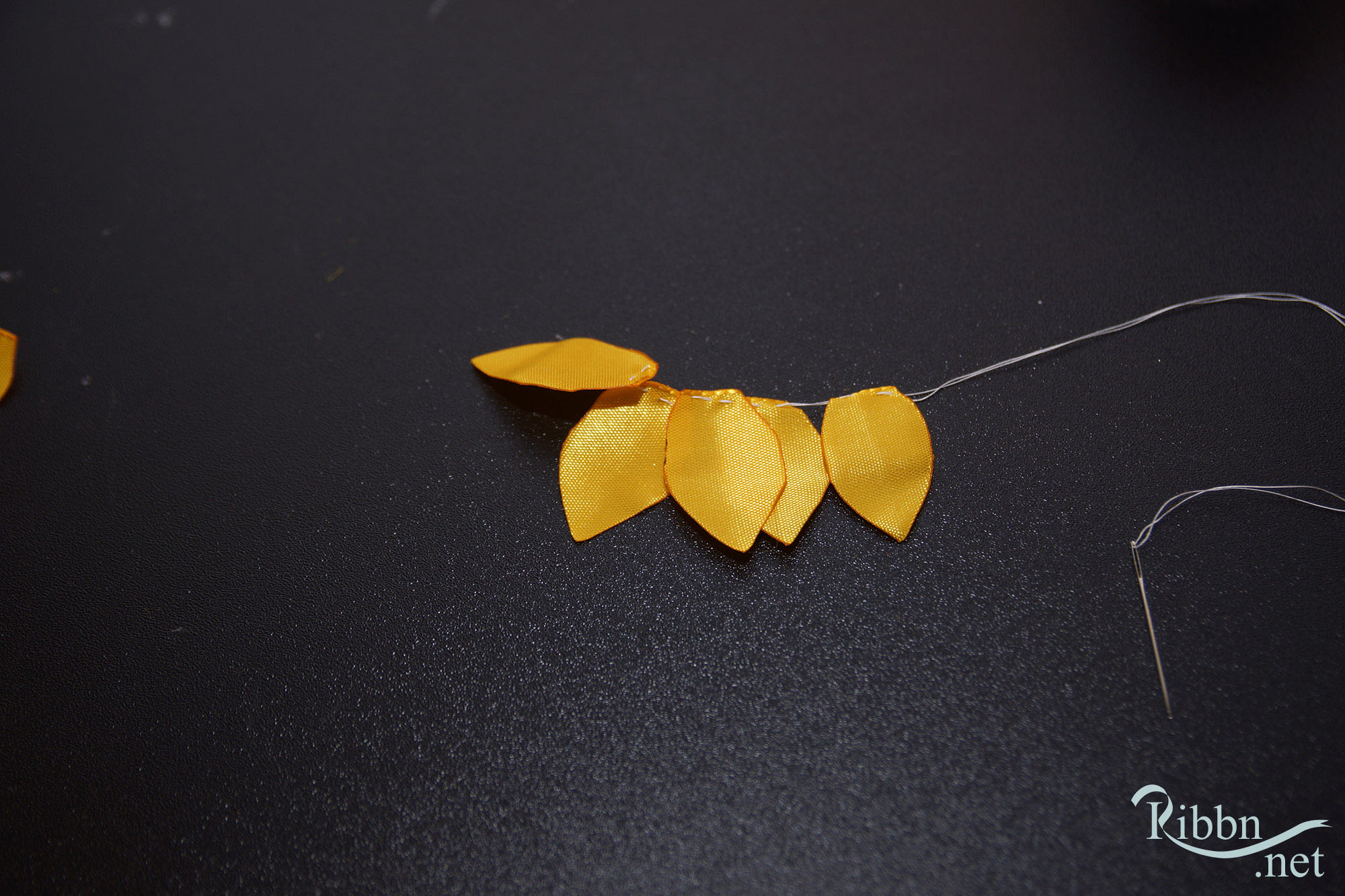 Step 3:Once you reach the end of the last petal, pull the thread through tightly forming a flower. Snip off the extra thread.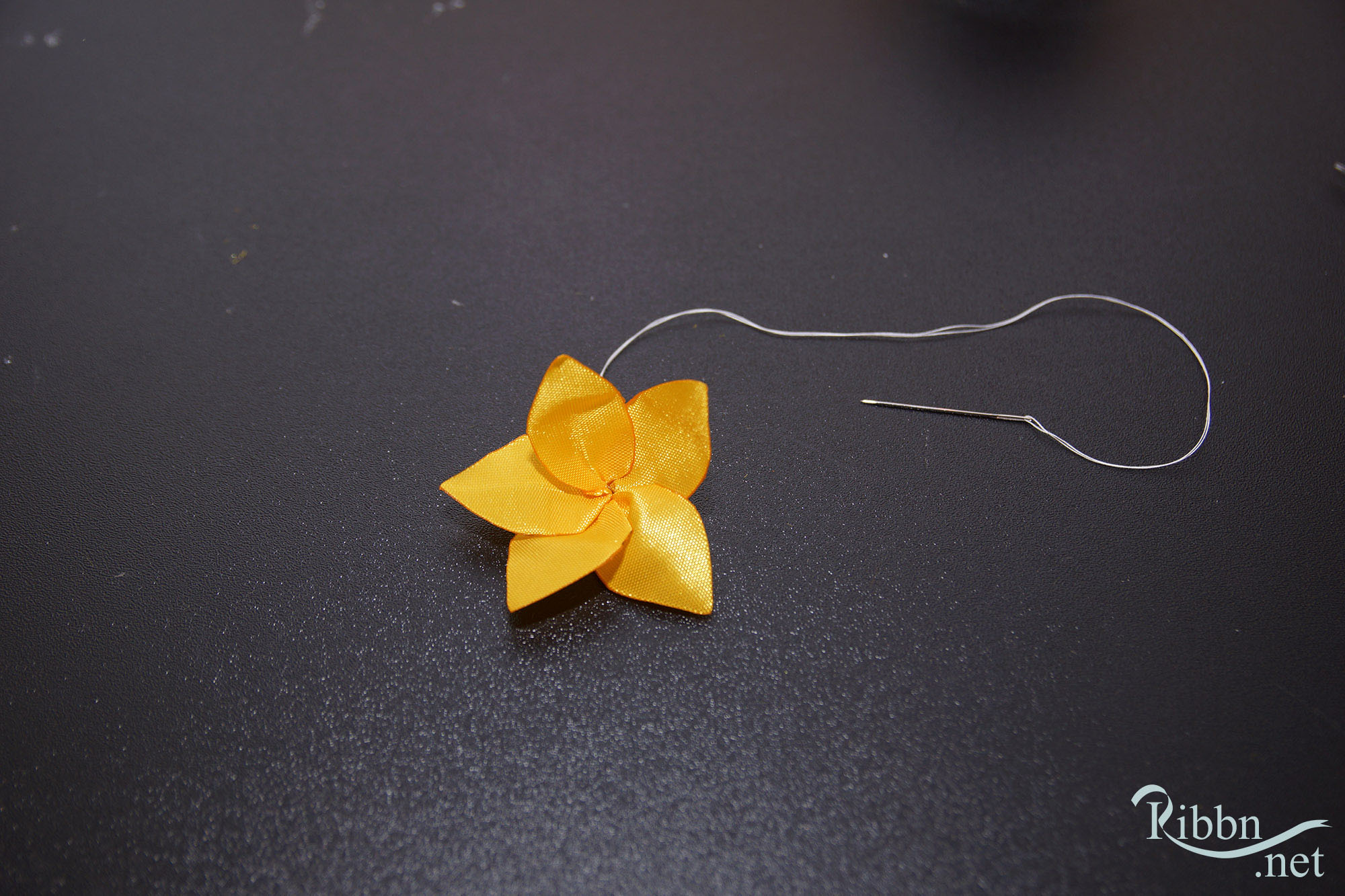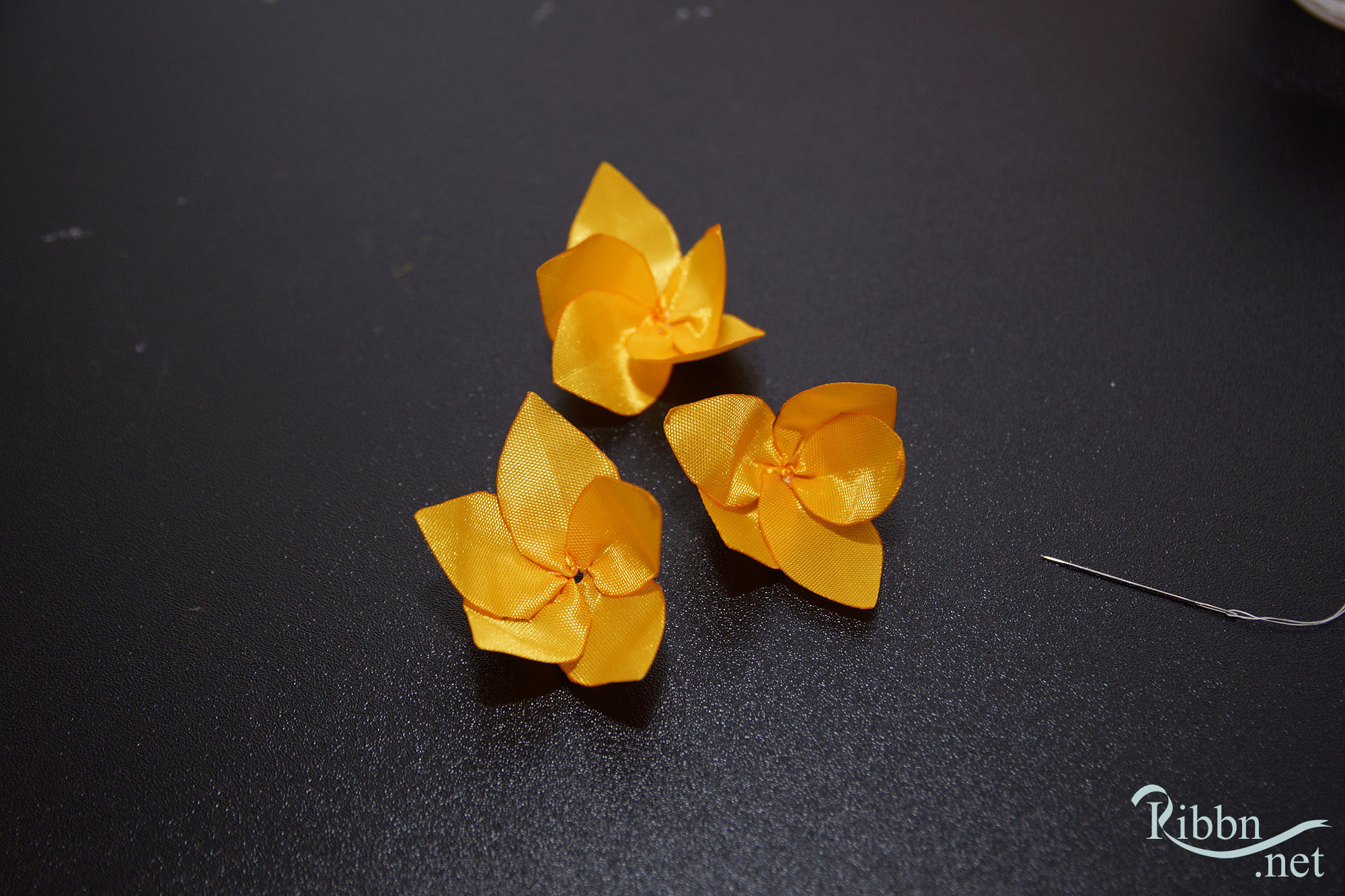 Your first type flower head is ready.
Type 2:Double coloured daffodils.
Step 1:Now for the flower take 6cm of satin white ribbon.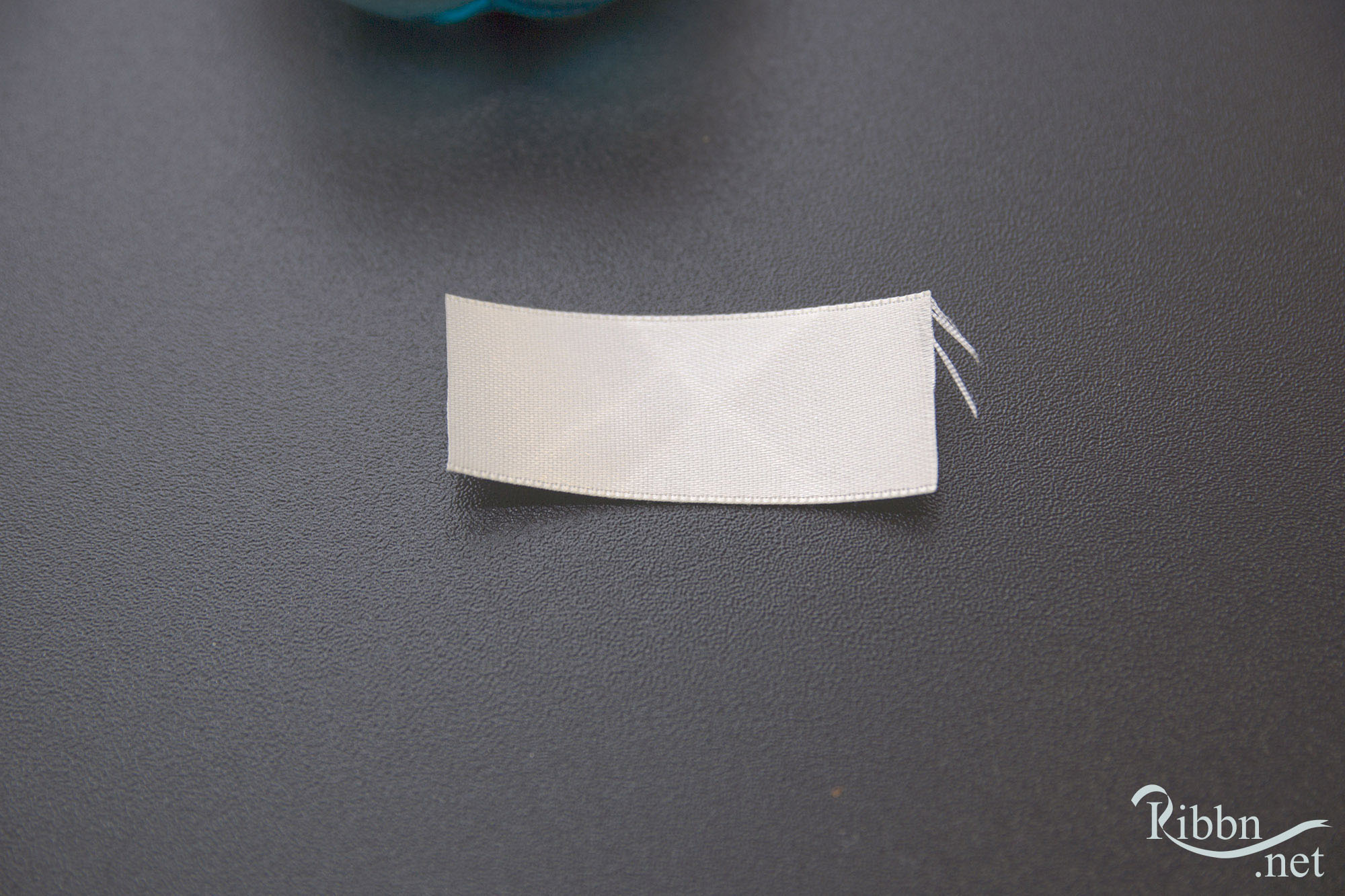 Step 2: Fold the ribbon as shown below.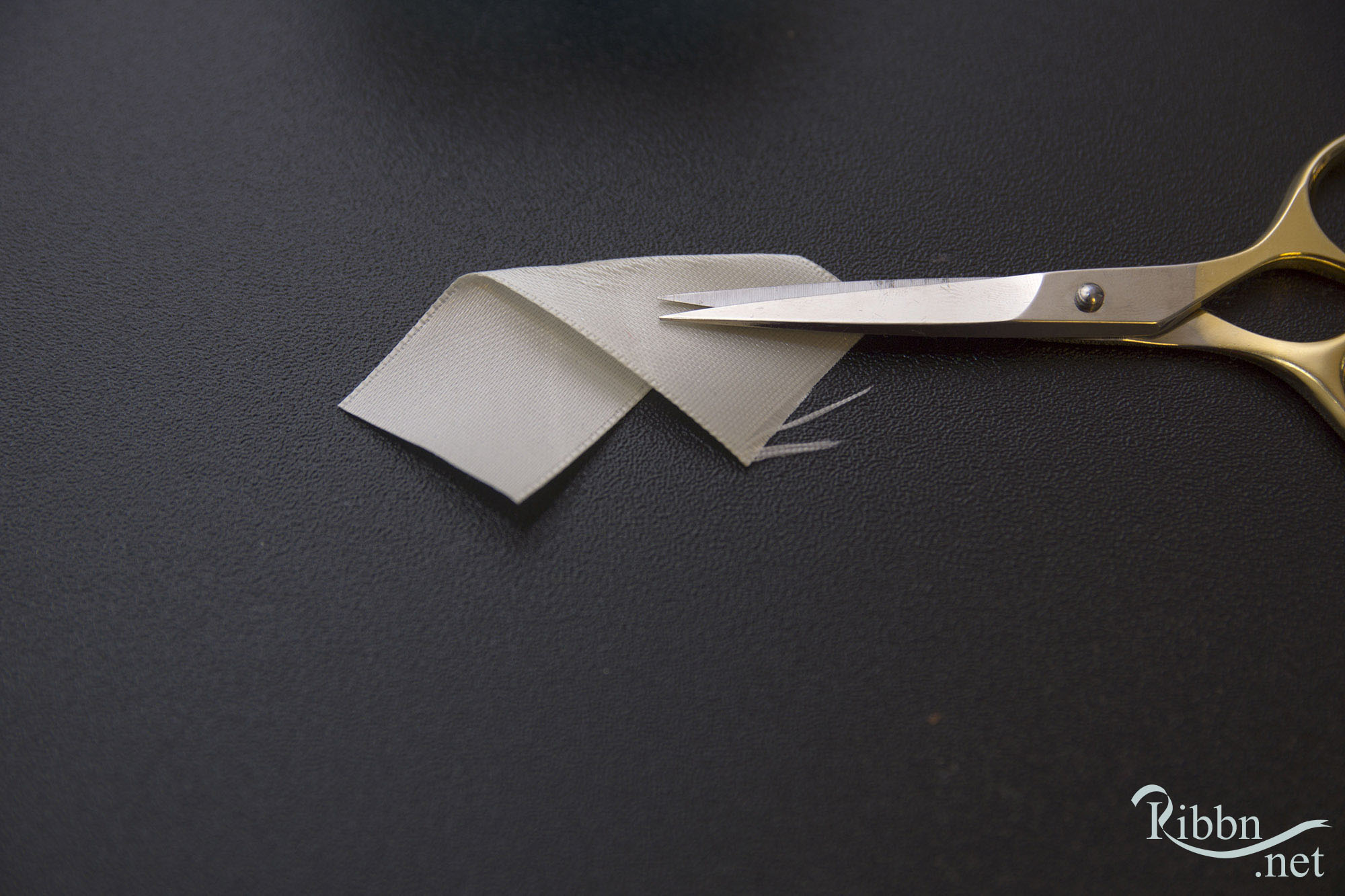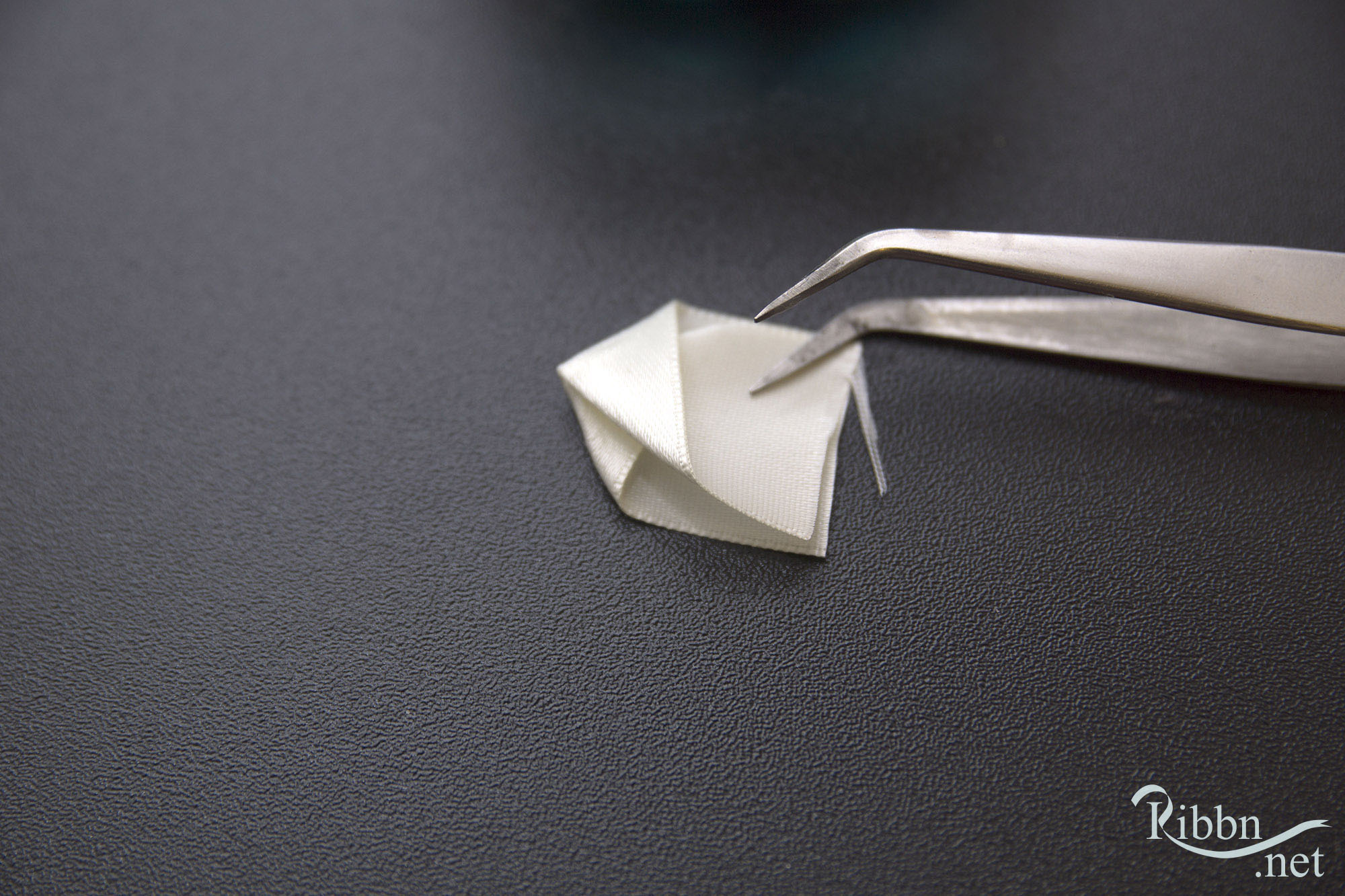 Step 3:Hold the ribbon end making a fold tightly using tweezers and singe using a candle or a lighter.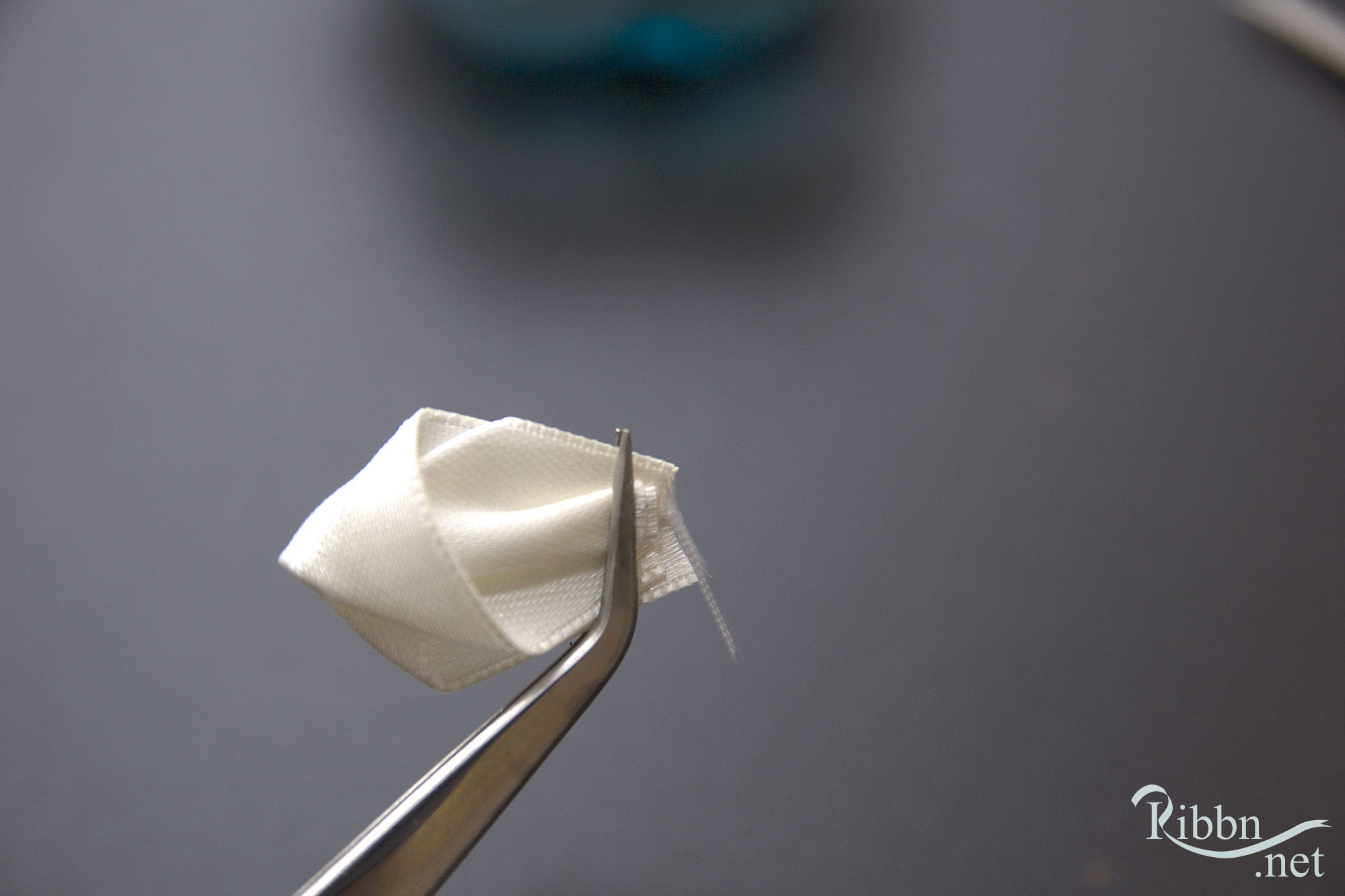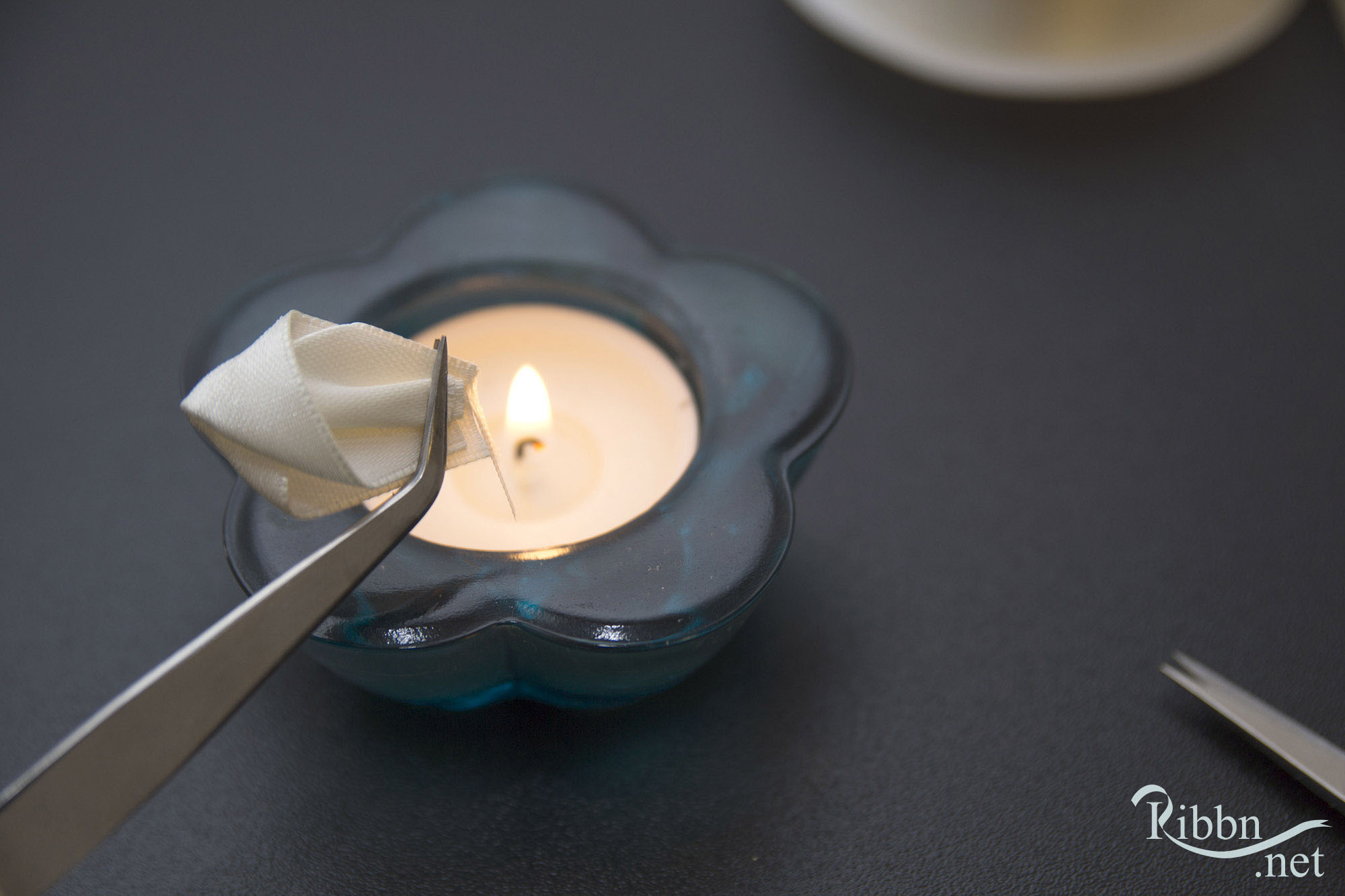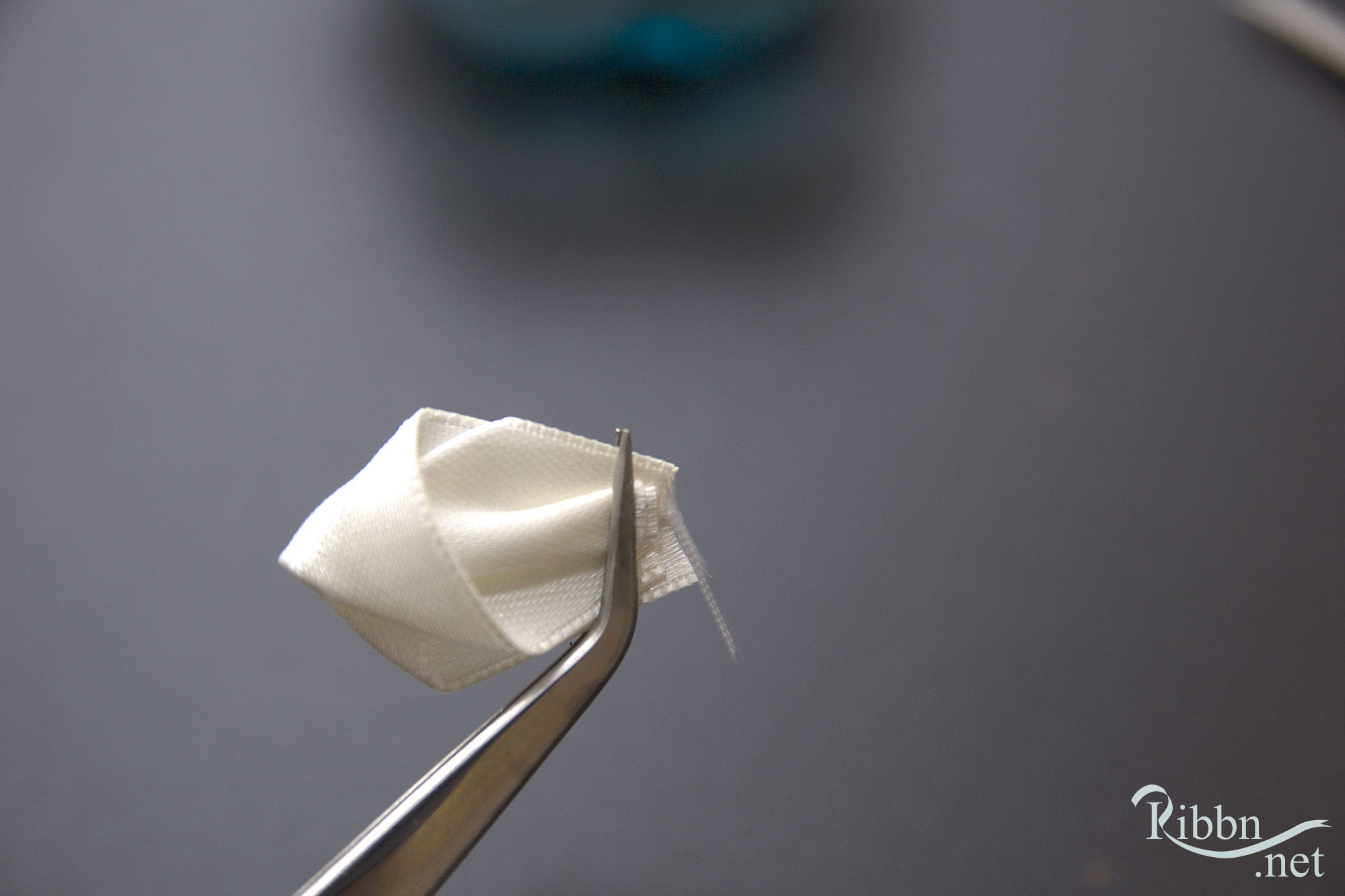 Step 4: Apply a drop of glue in left corner place next petal.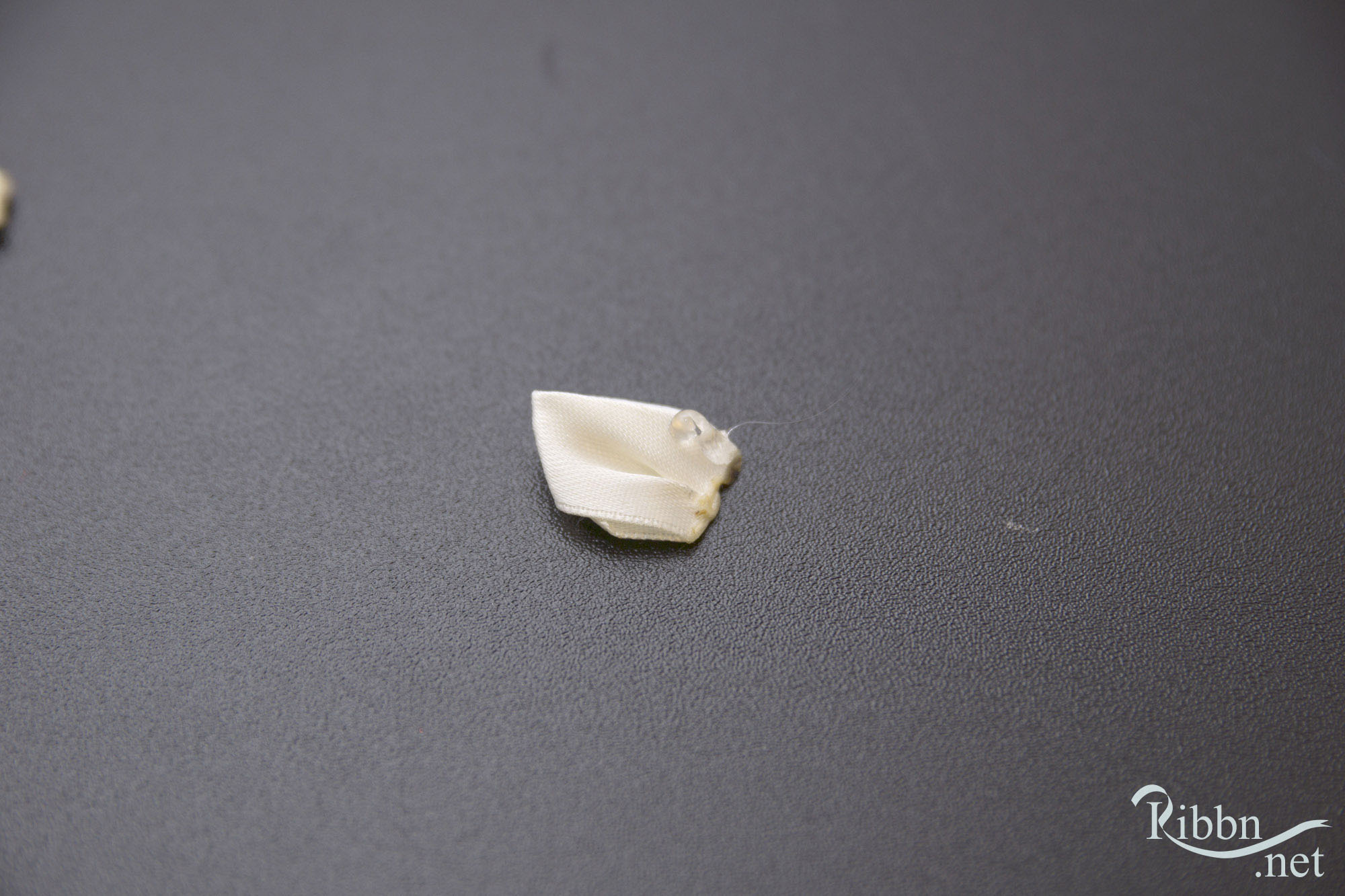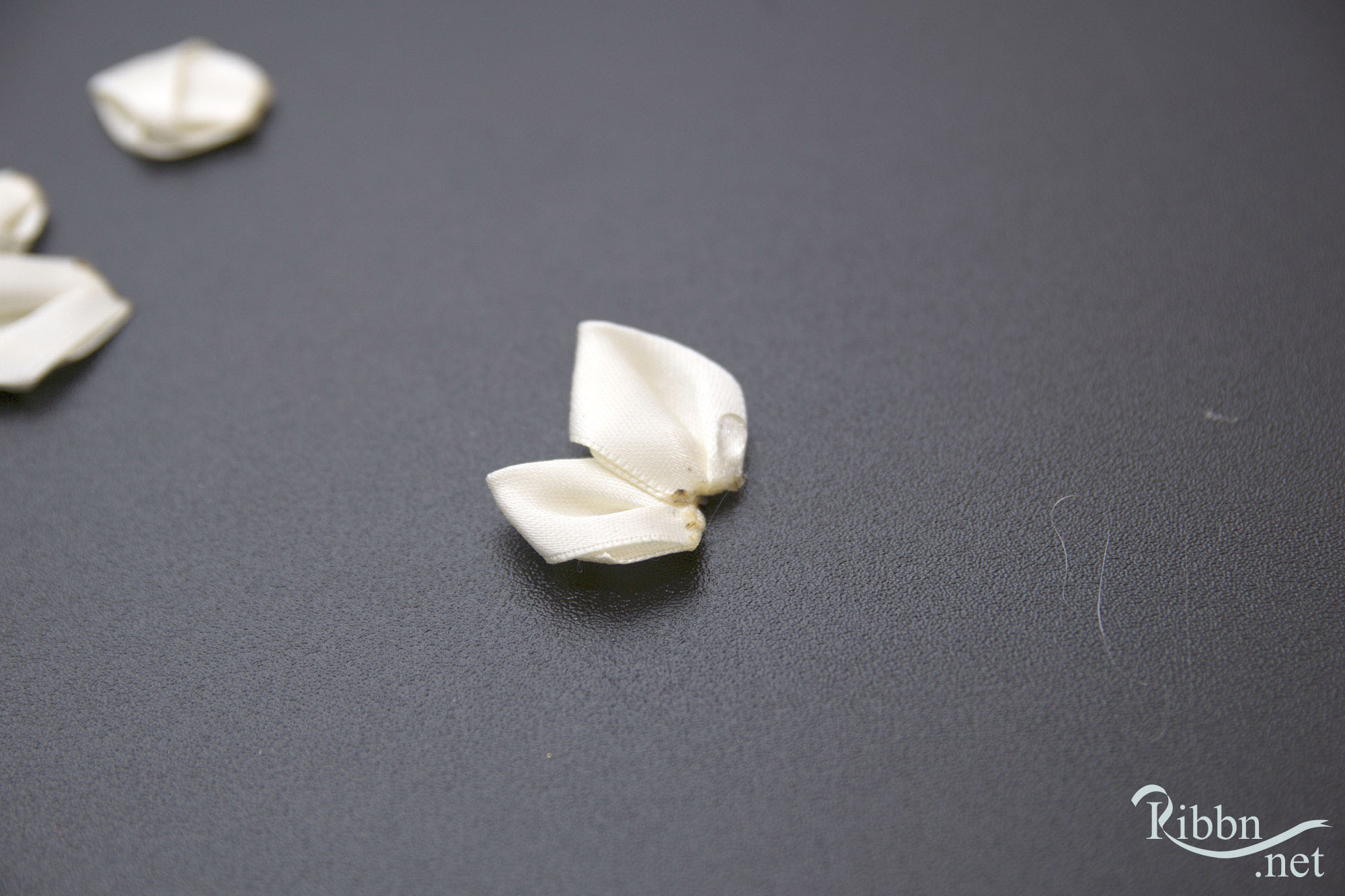 Step 5: Repeat step 4  three more times. we will be having 5 petals attached. now apply a drop of glue in last petal and place the first petal on top.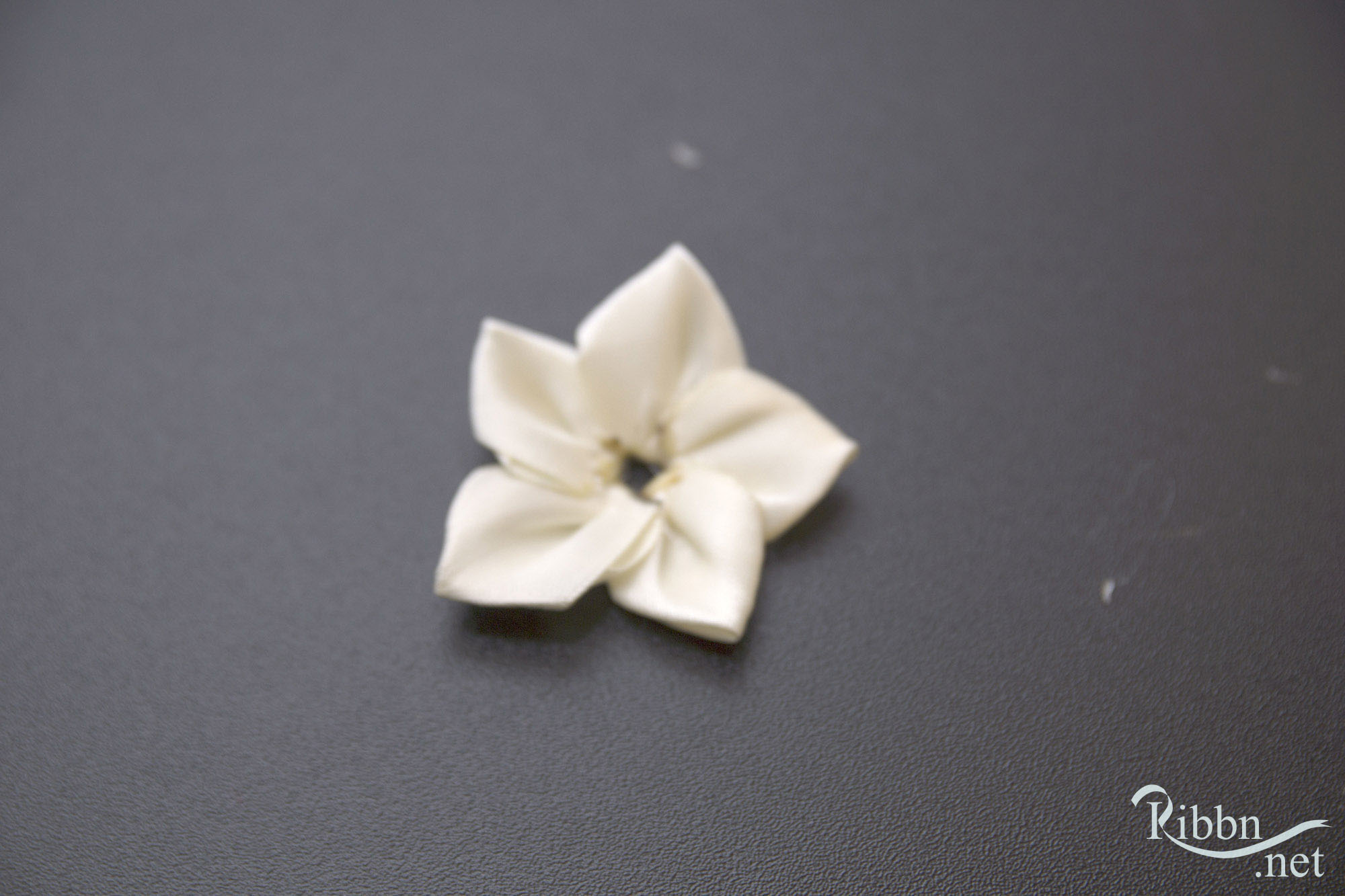 The following steps are going to be same for both types so now its time make the rest of the flower.
Step 1: Fold ribbon as shown on the following images, using the beaded pin secure the edges of the ribbon. I have explained this pattern in my two different posts.Please have look at the instructions by clicking at this link .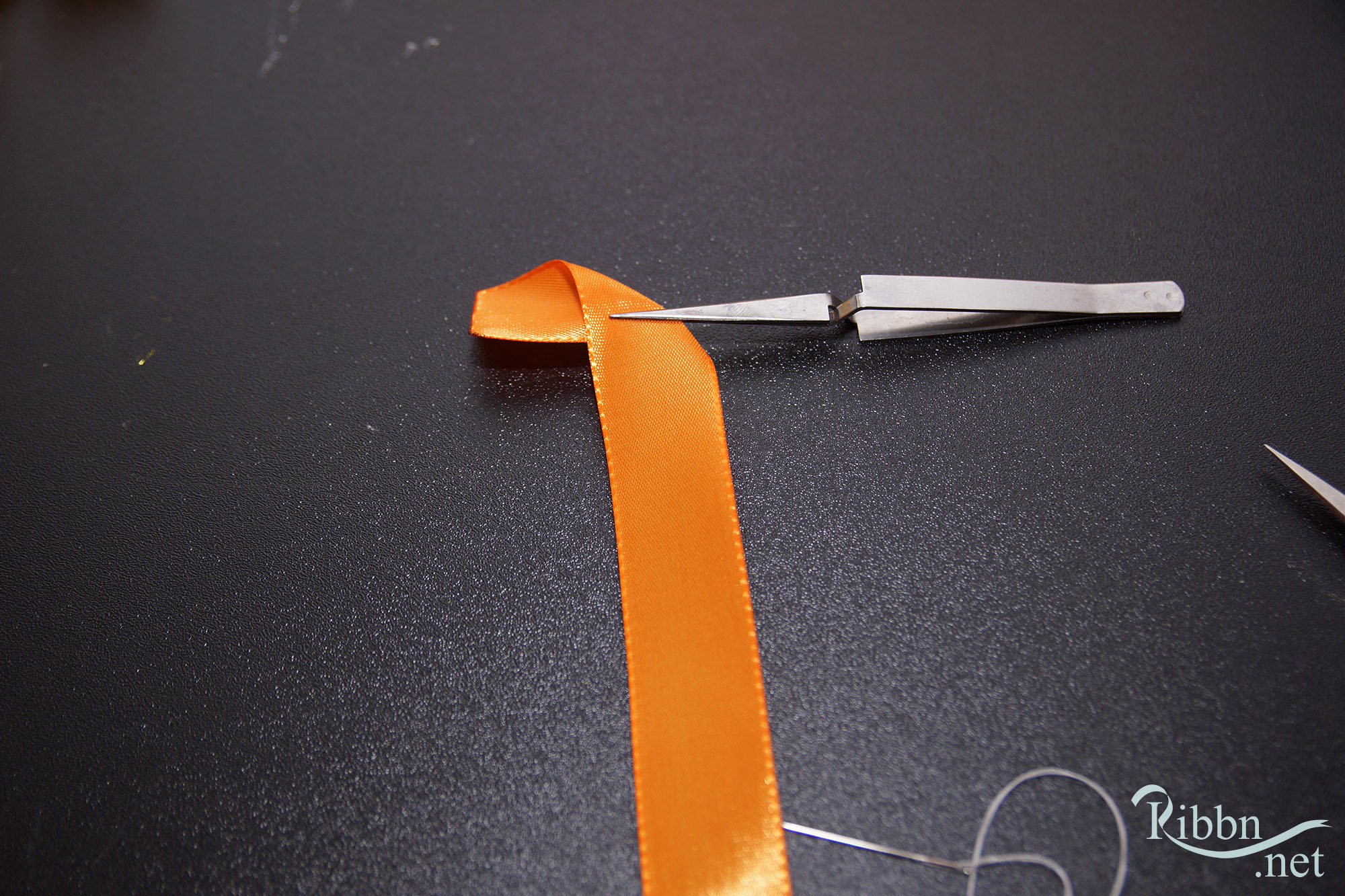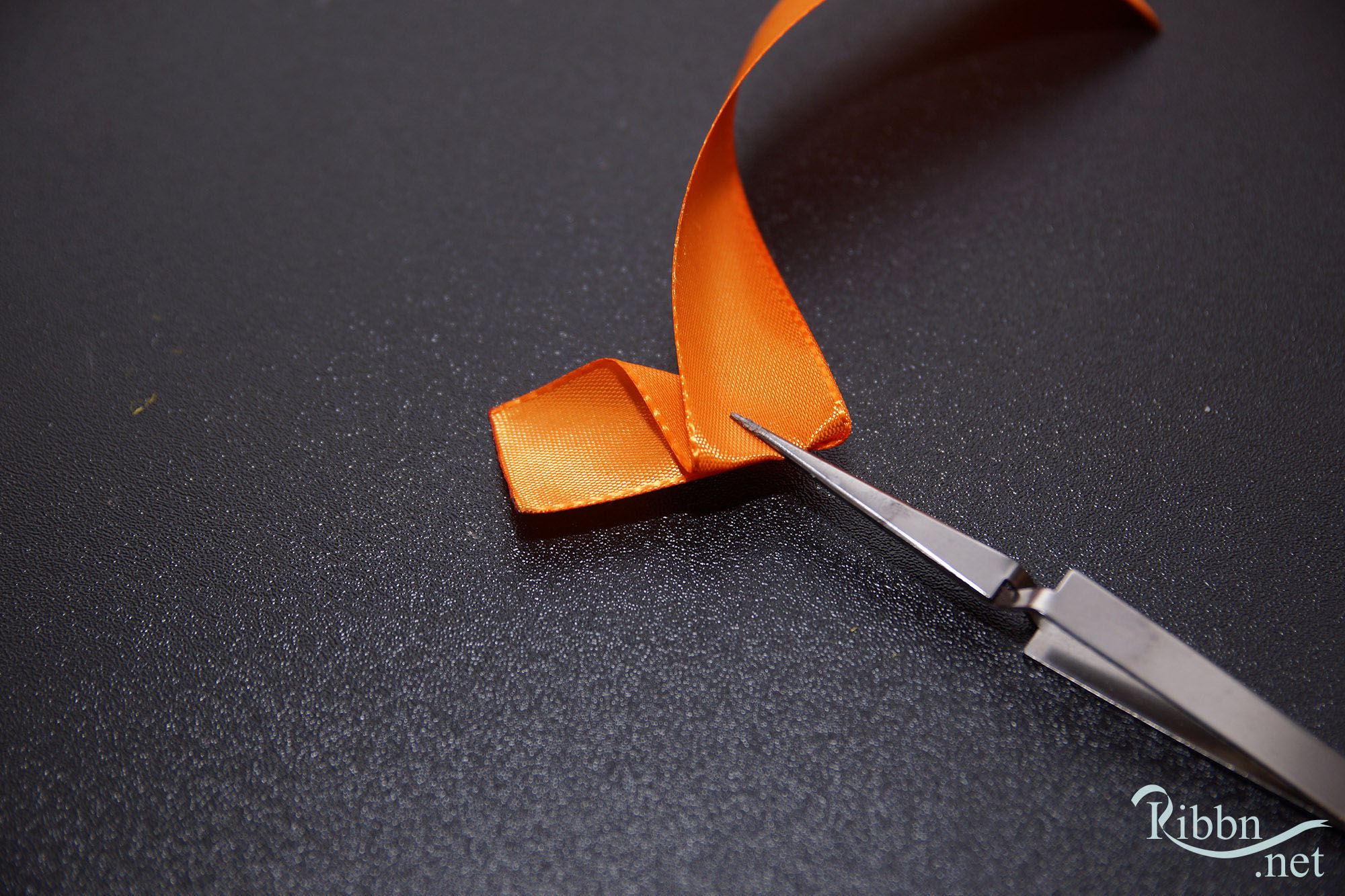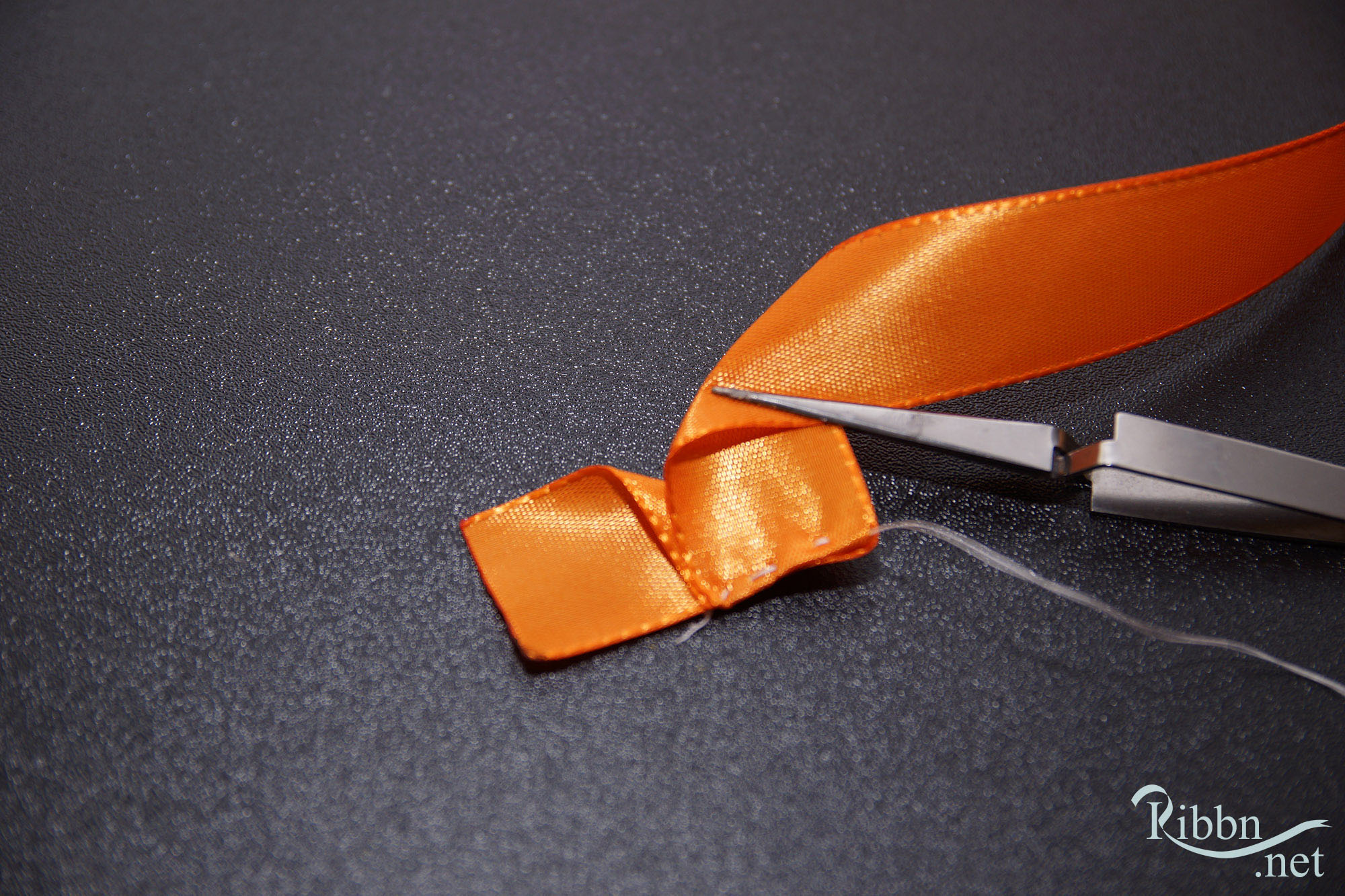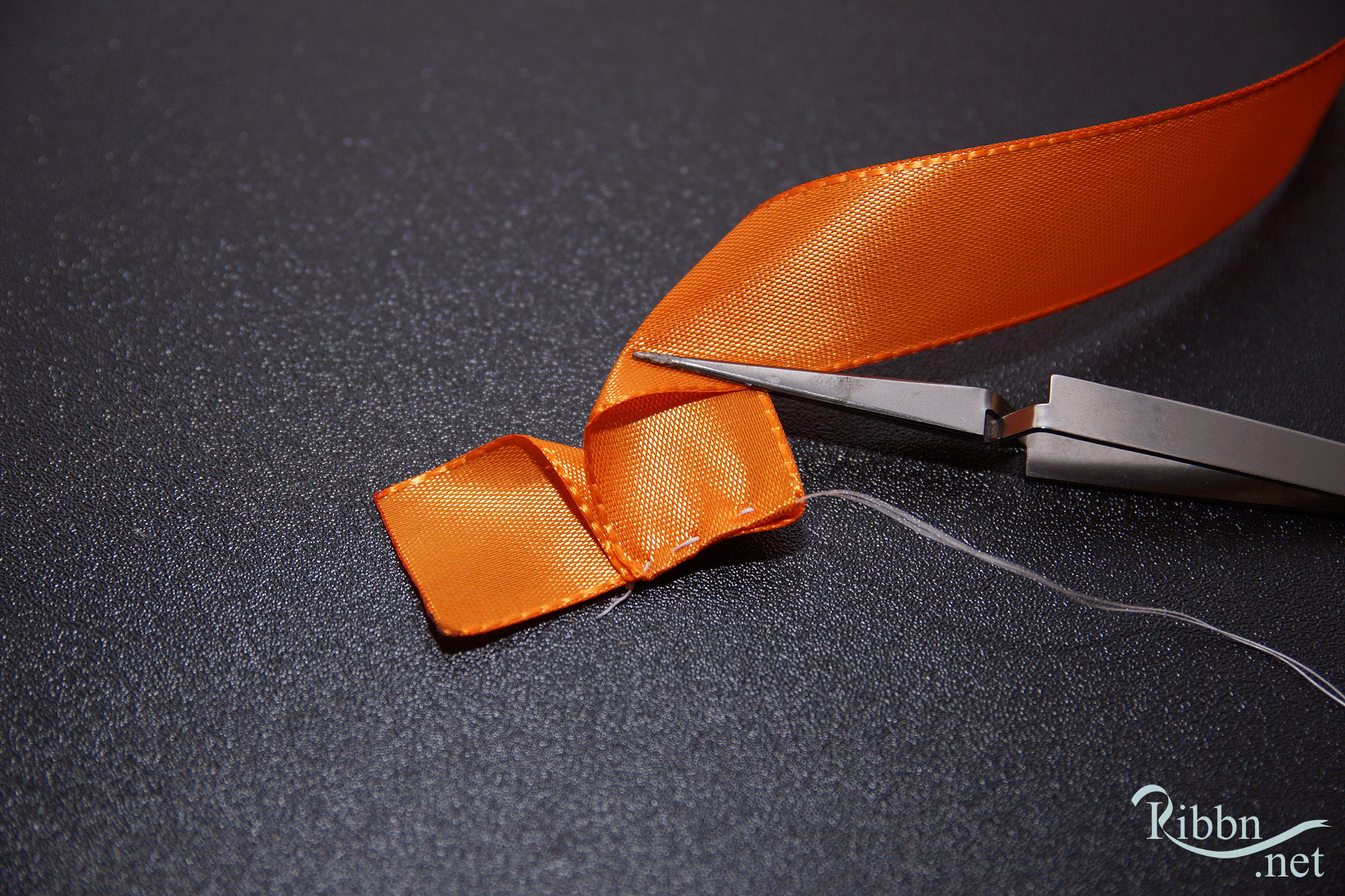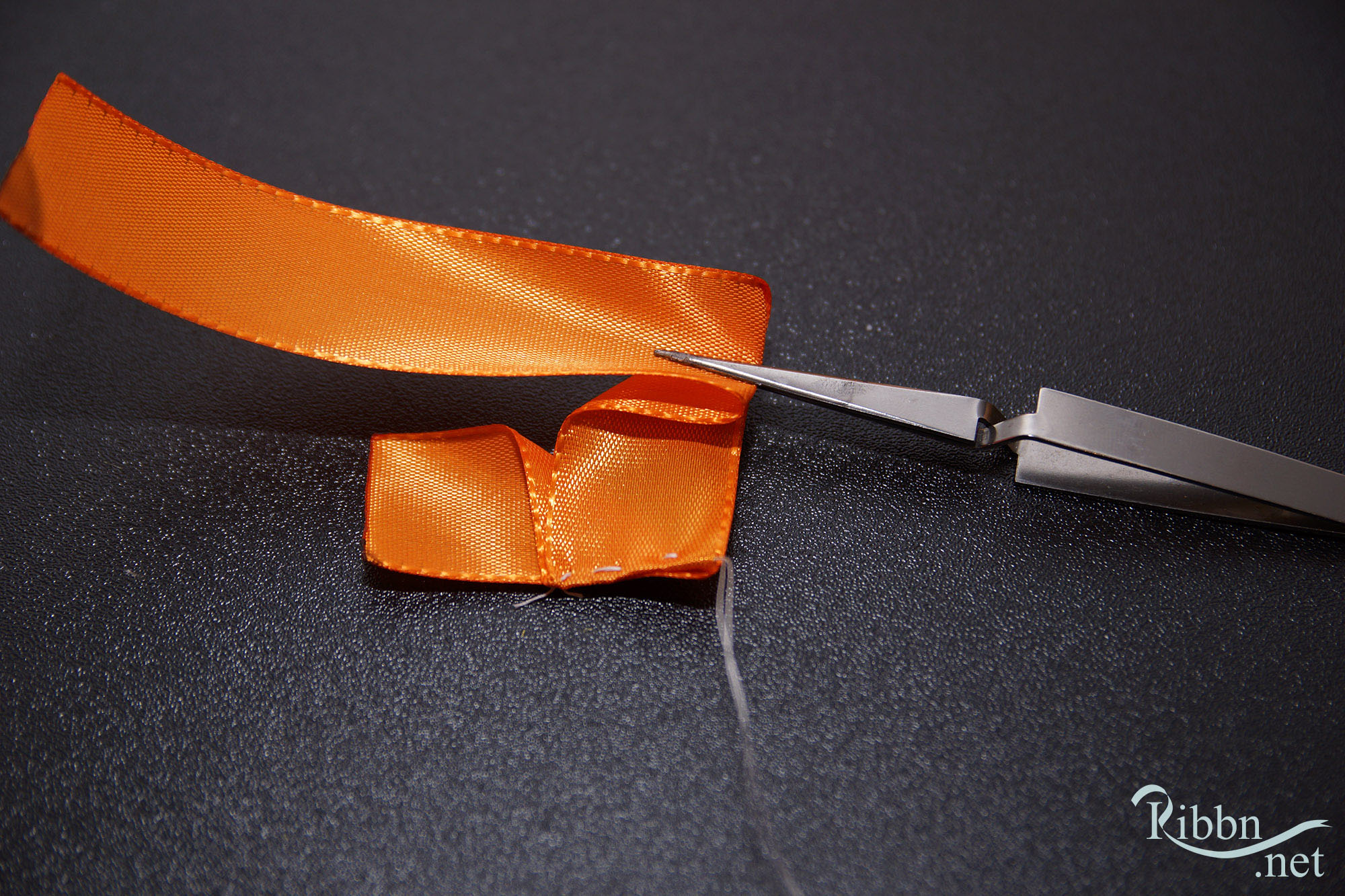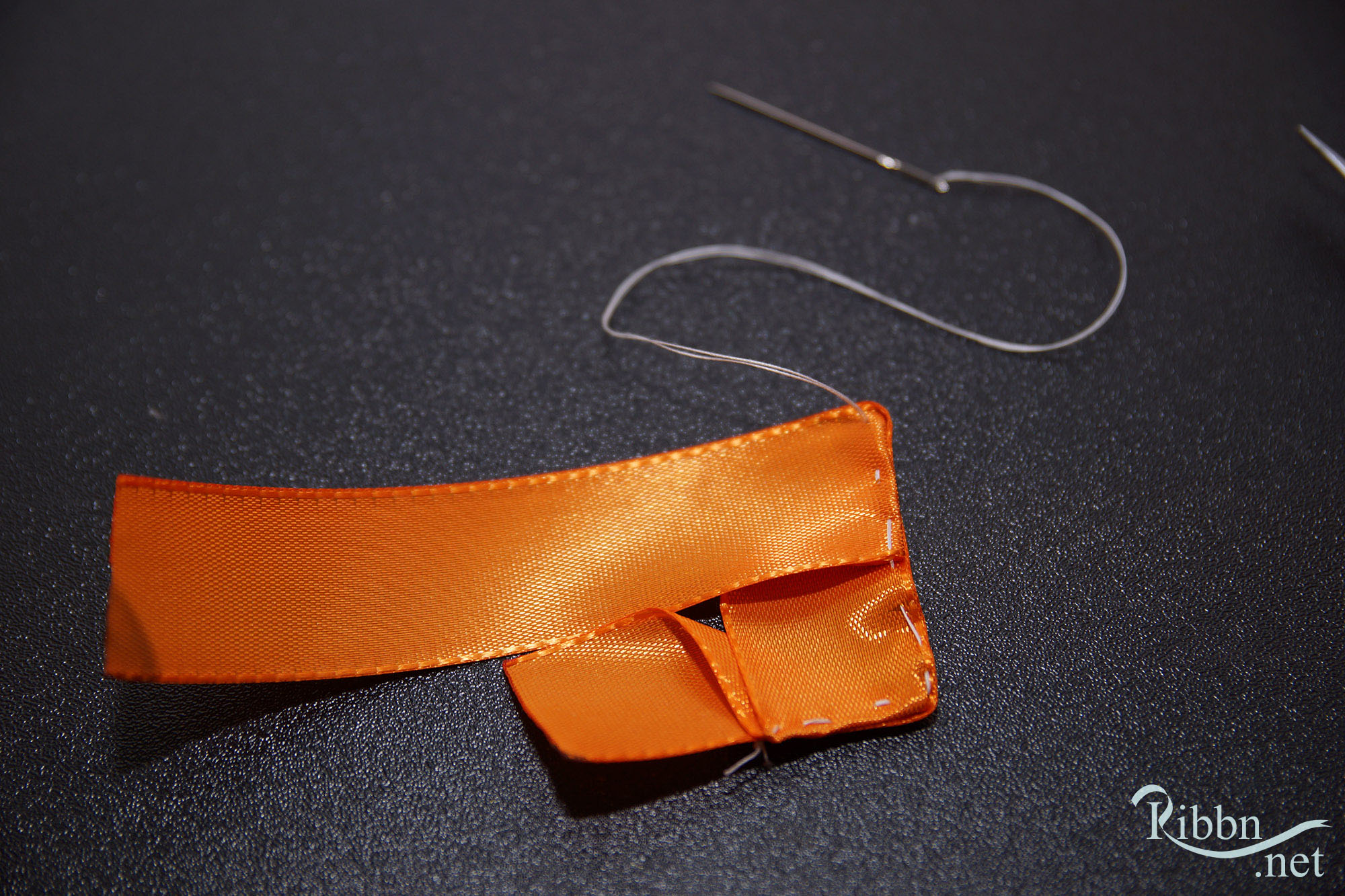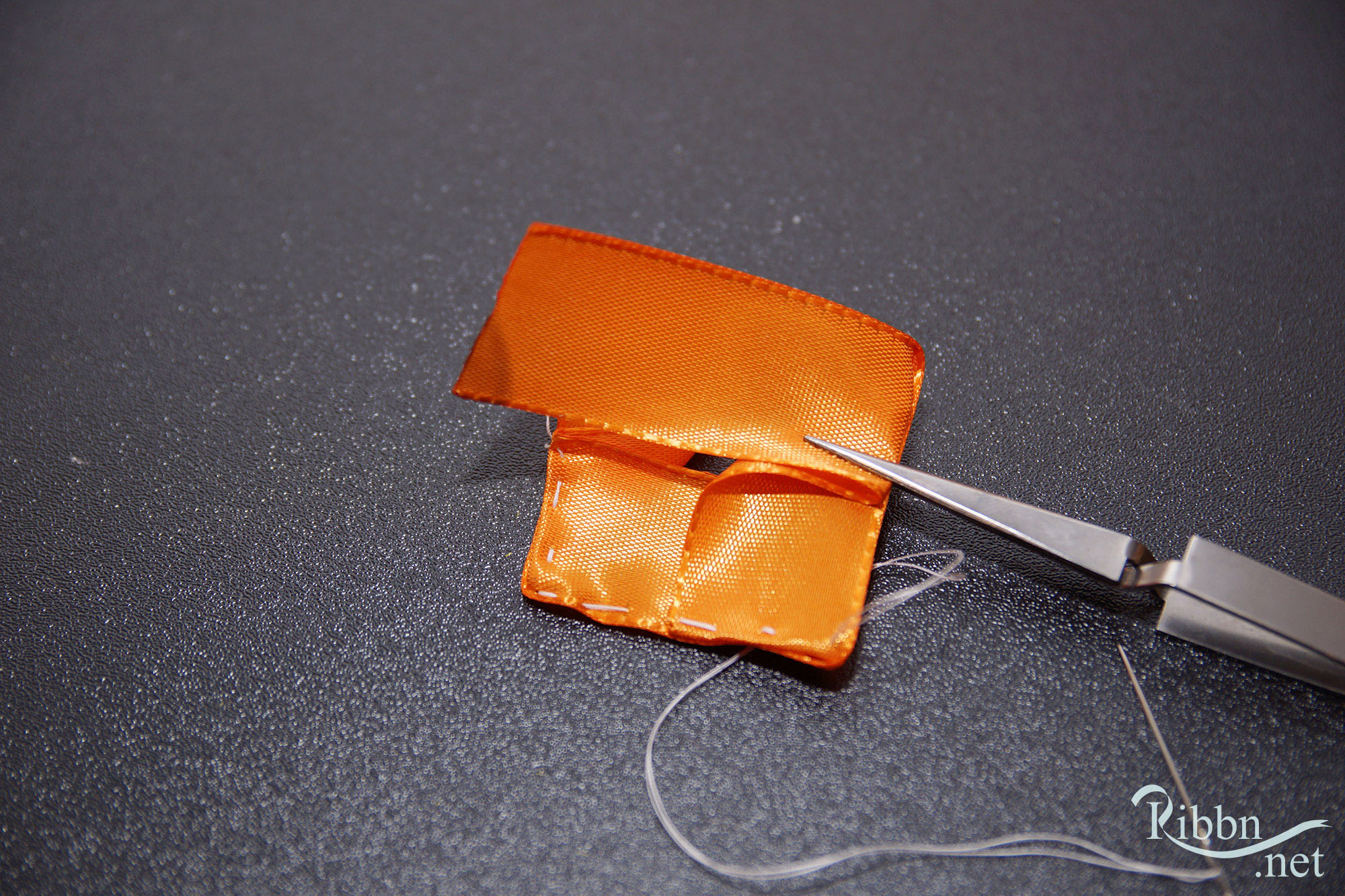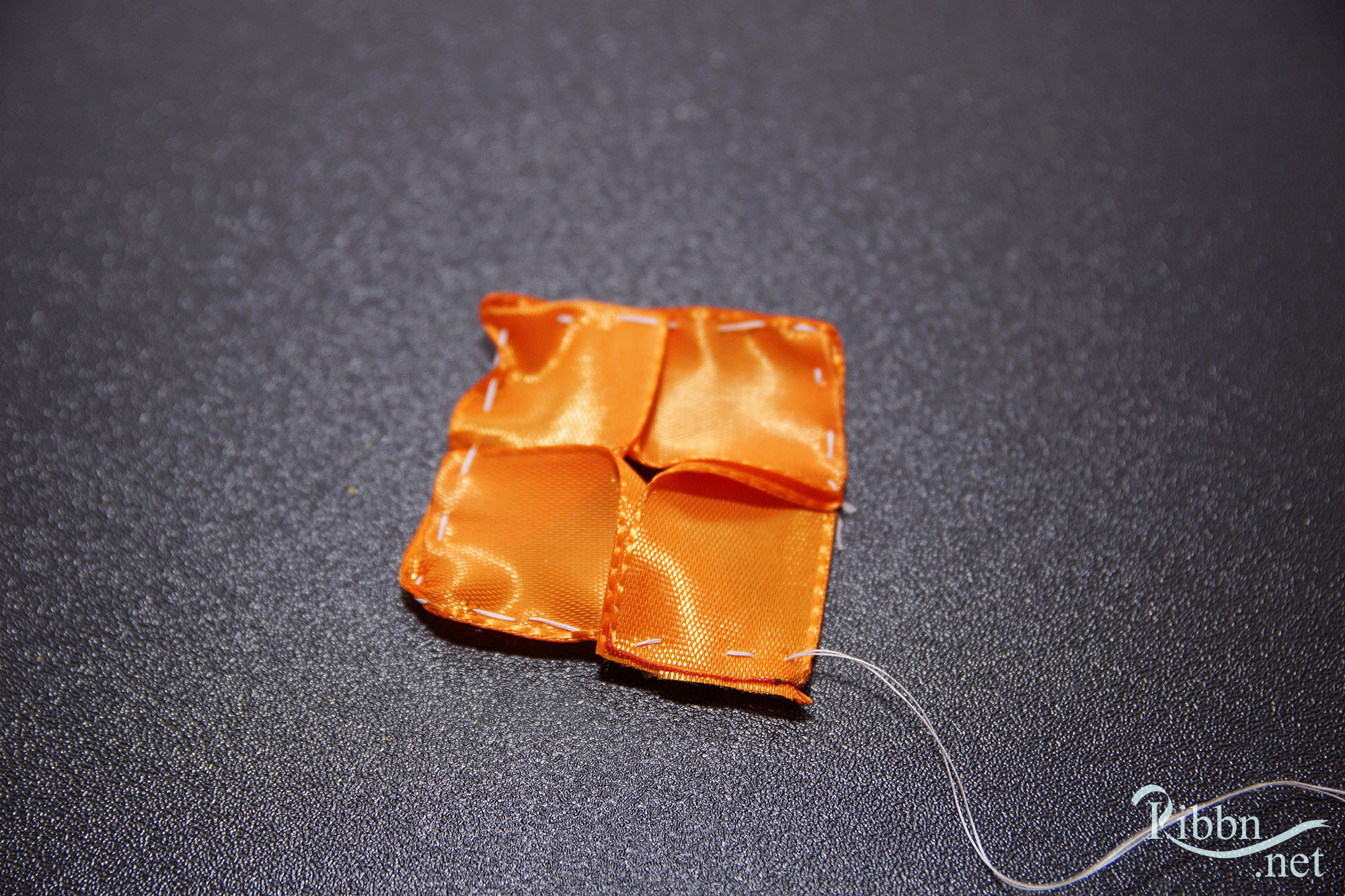 Once you are done securing all the four edges using the beaded pins, make a "Running stitch" around the corners as shown in the following pictures.Carefully remove all beaded pins as shown below.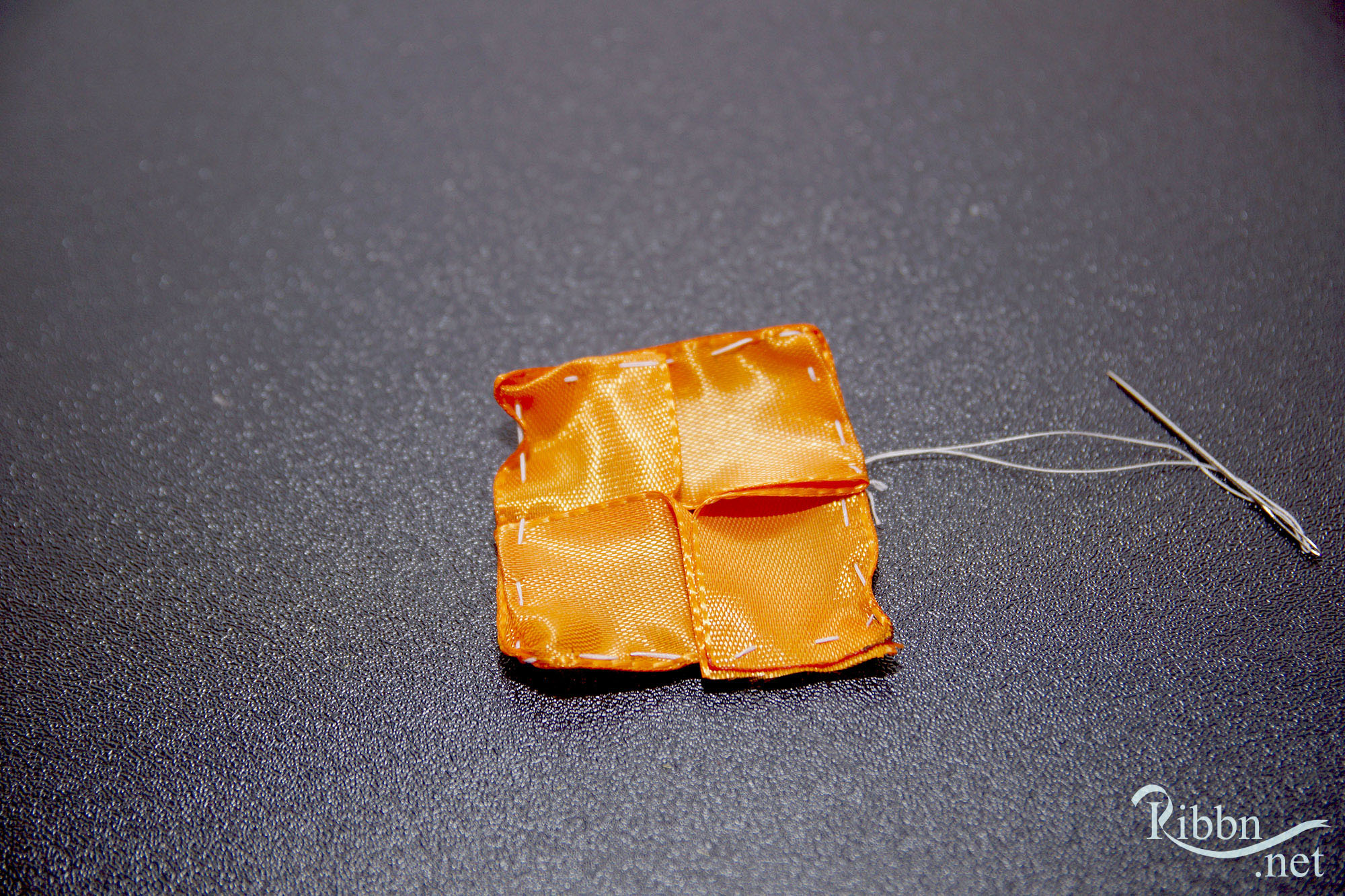 Step 2:Once you have reached the beginning of the stitch pull the thread carefully through. Stitch tightly and snip off the extra thread.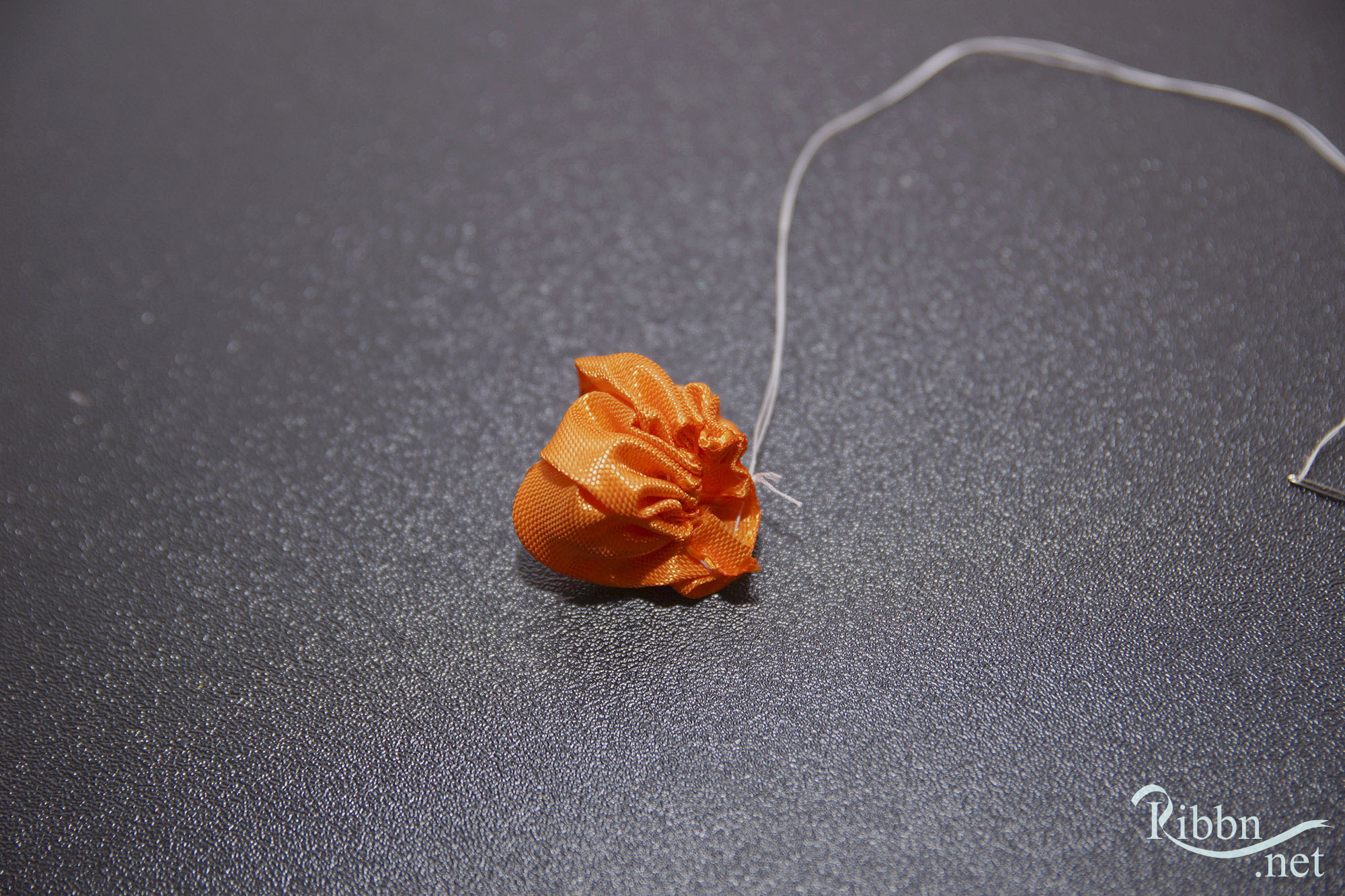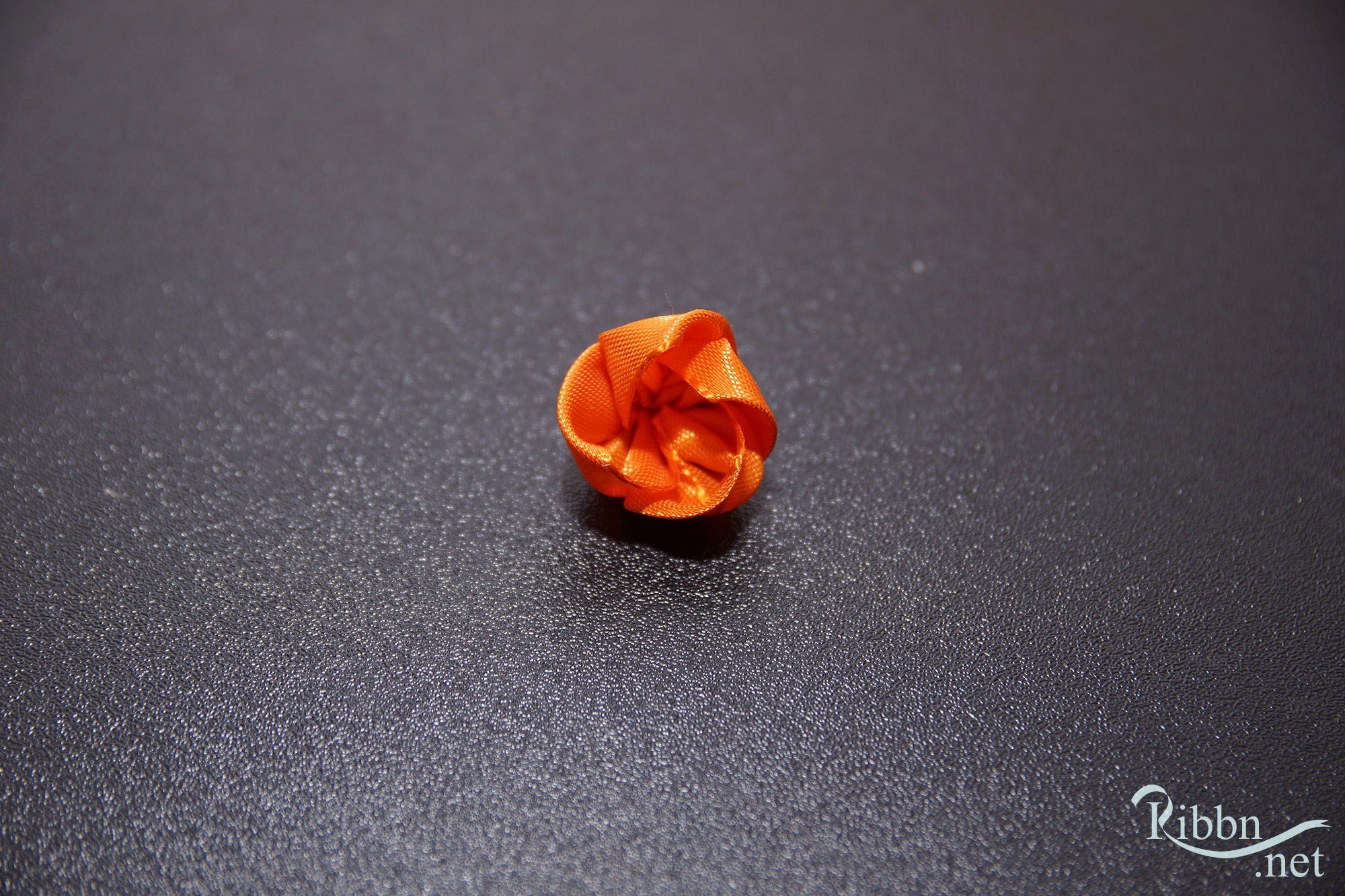 Step 3:Cut 10mm wired flower stems, form a tiny loop using metal clipper. Carefully secure the couple of stigma. Tape it with sticky green tape as shown below.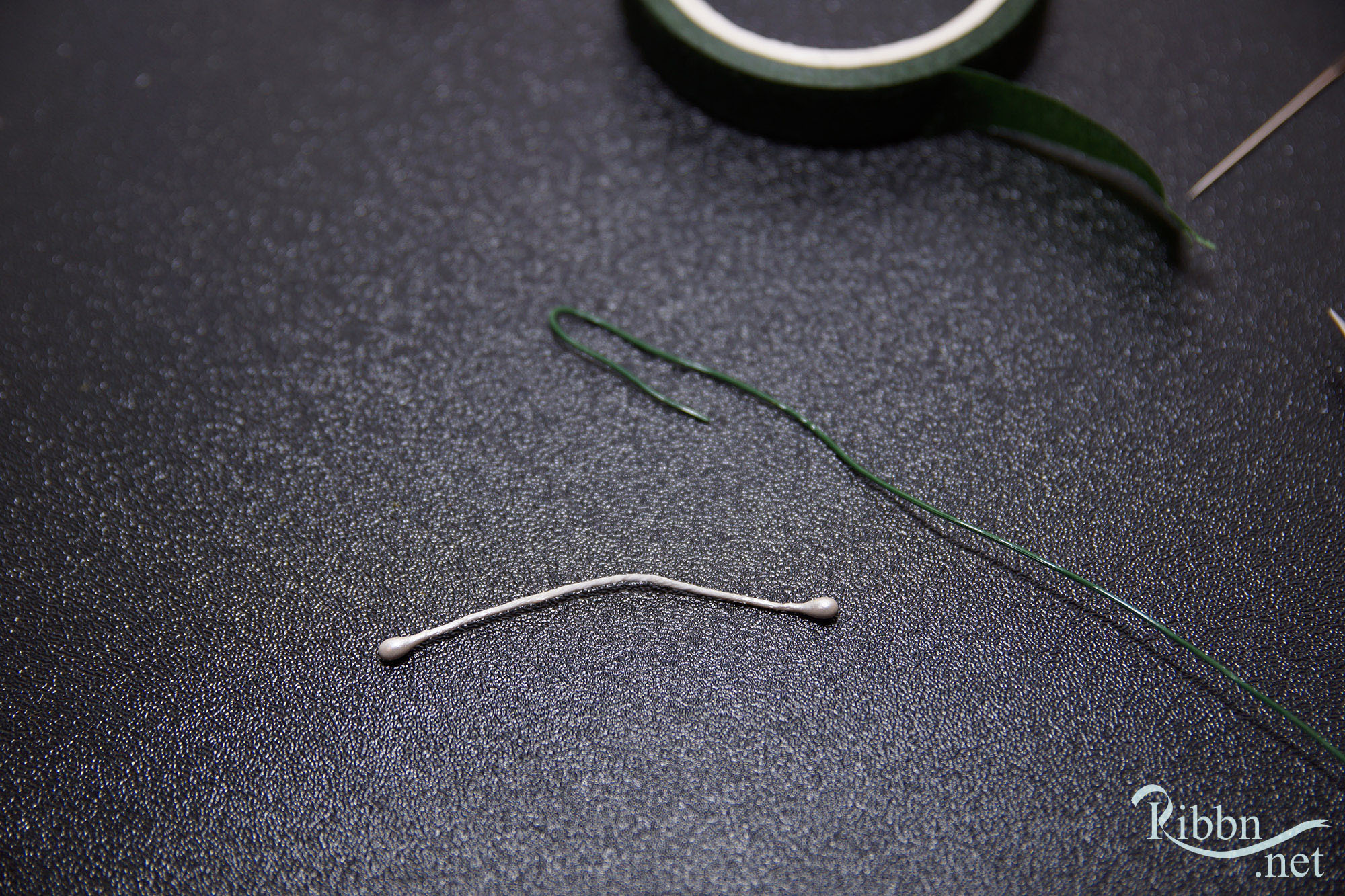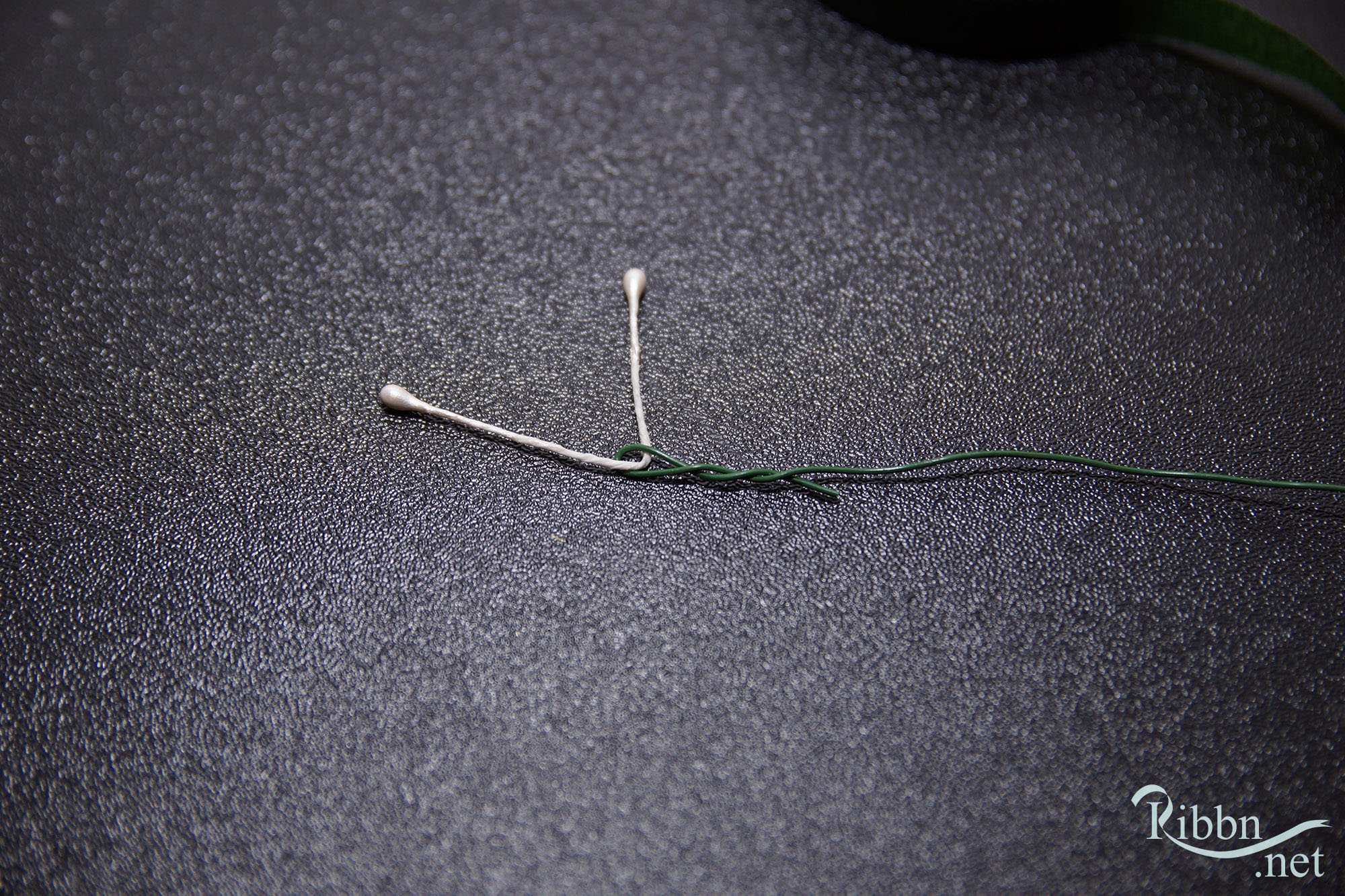 Step 4:Carefully secure the couple of stigma. Tape it with sticky green tape as shown below.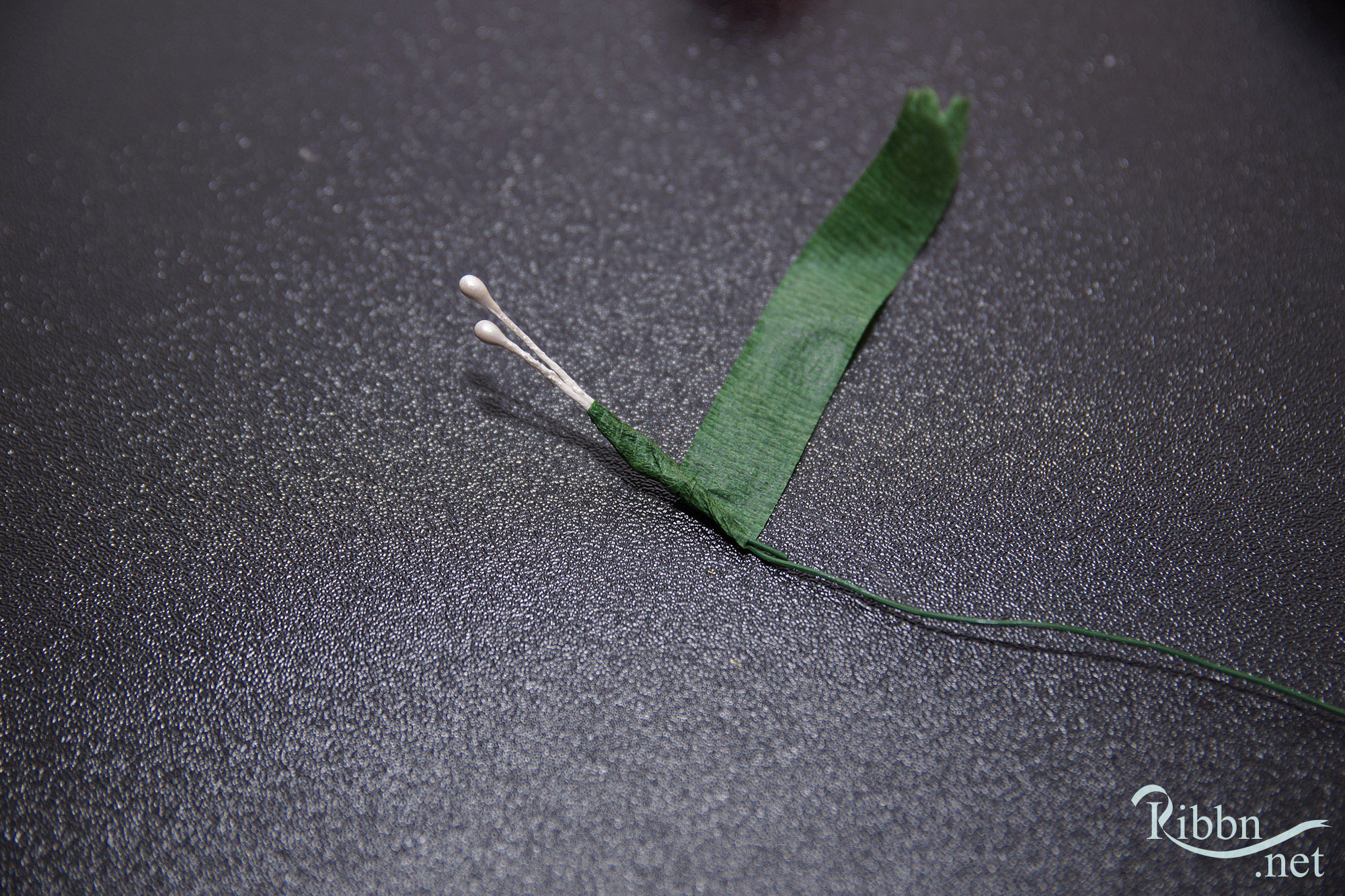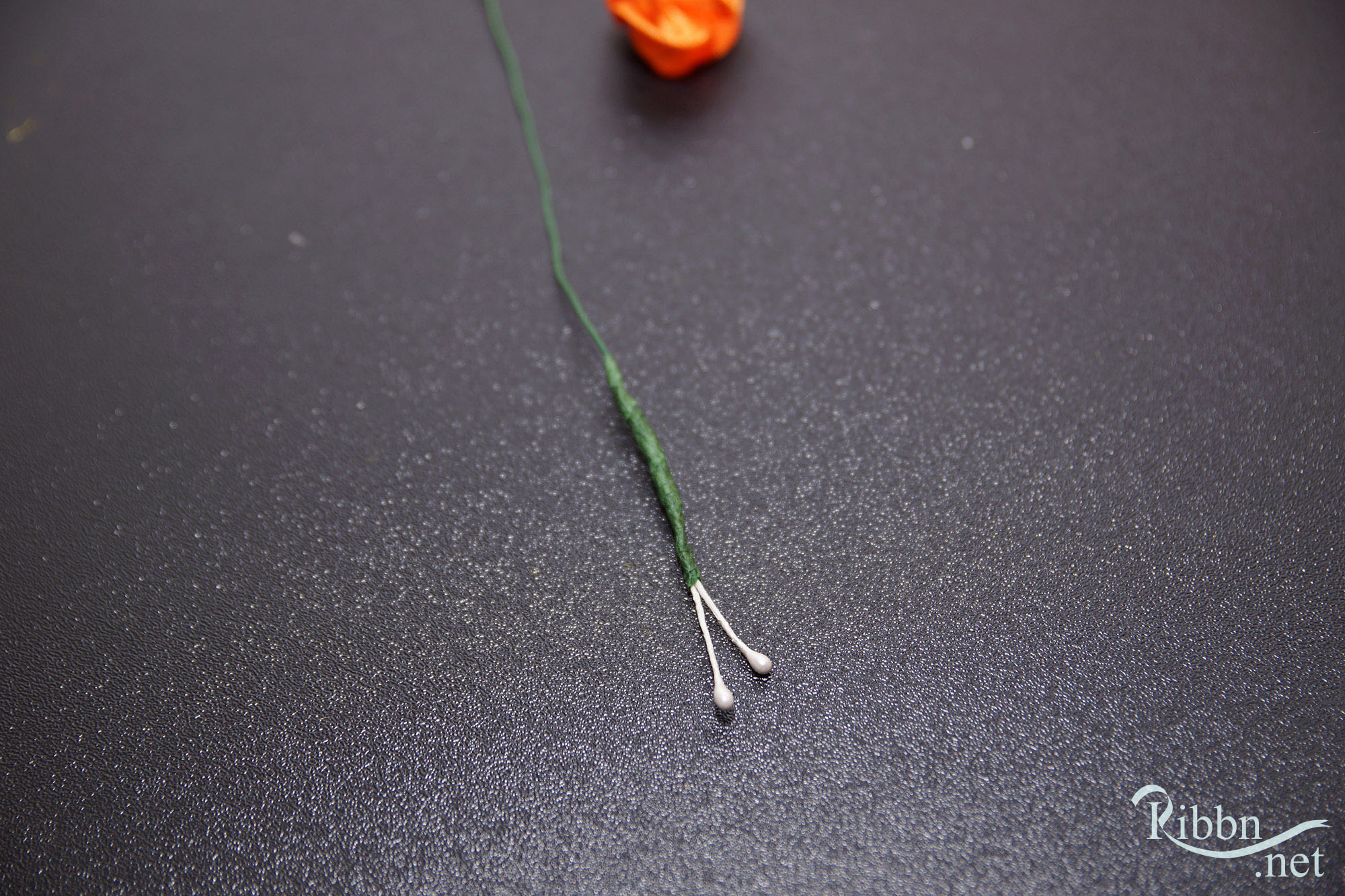 Step 5:Now pass one flower head and sepal through the stigma stem. Secure the flower with glue gun. Just as shown as below.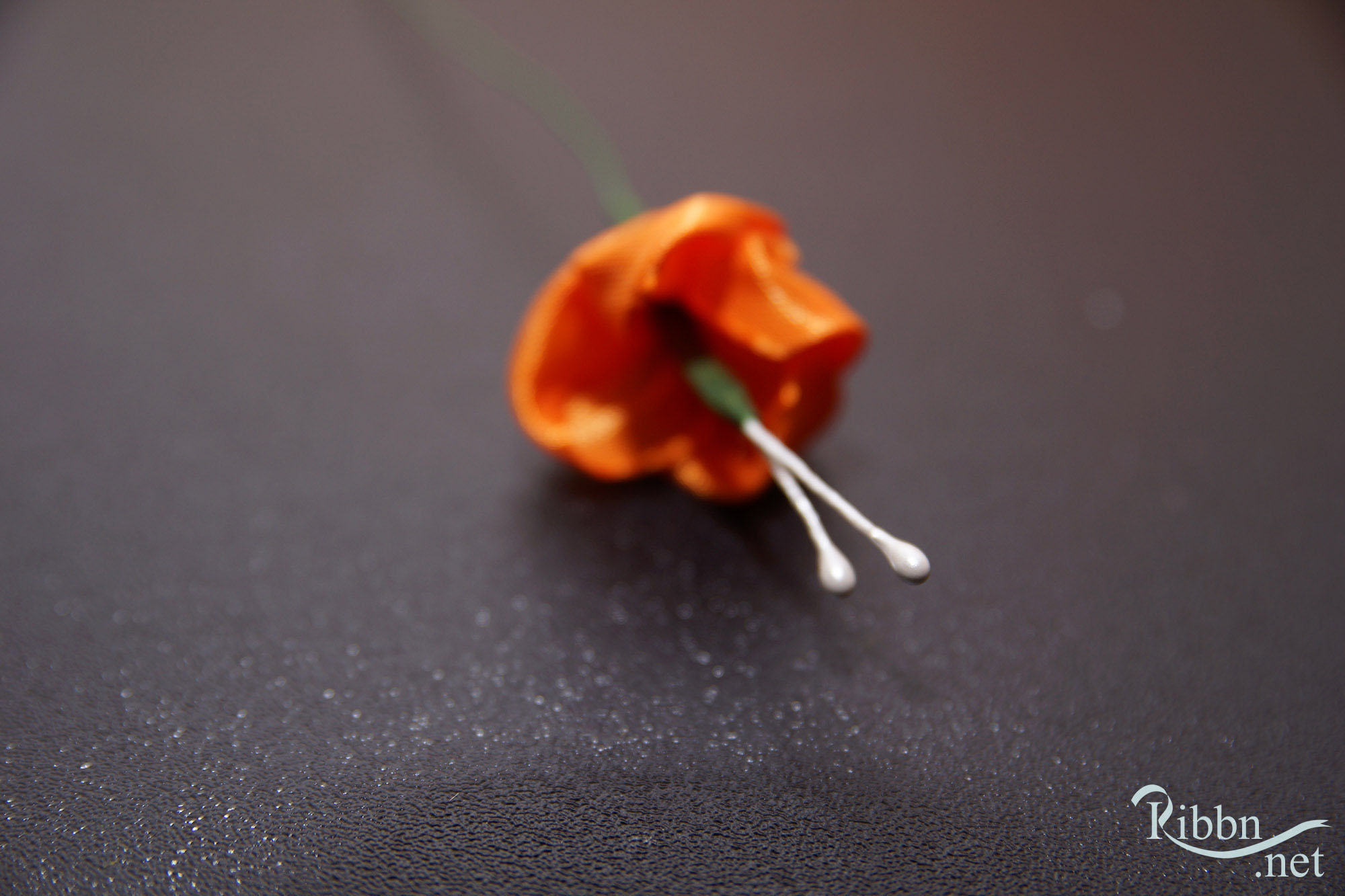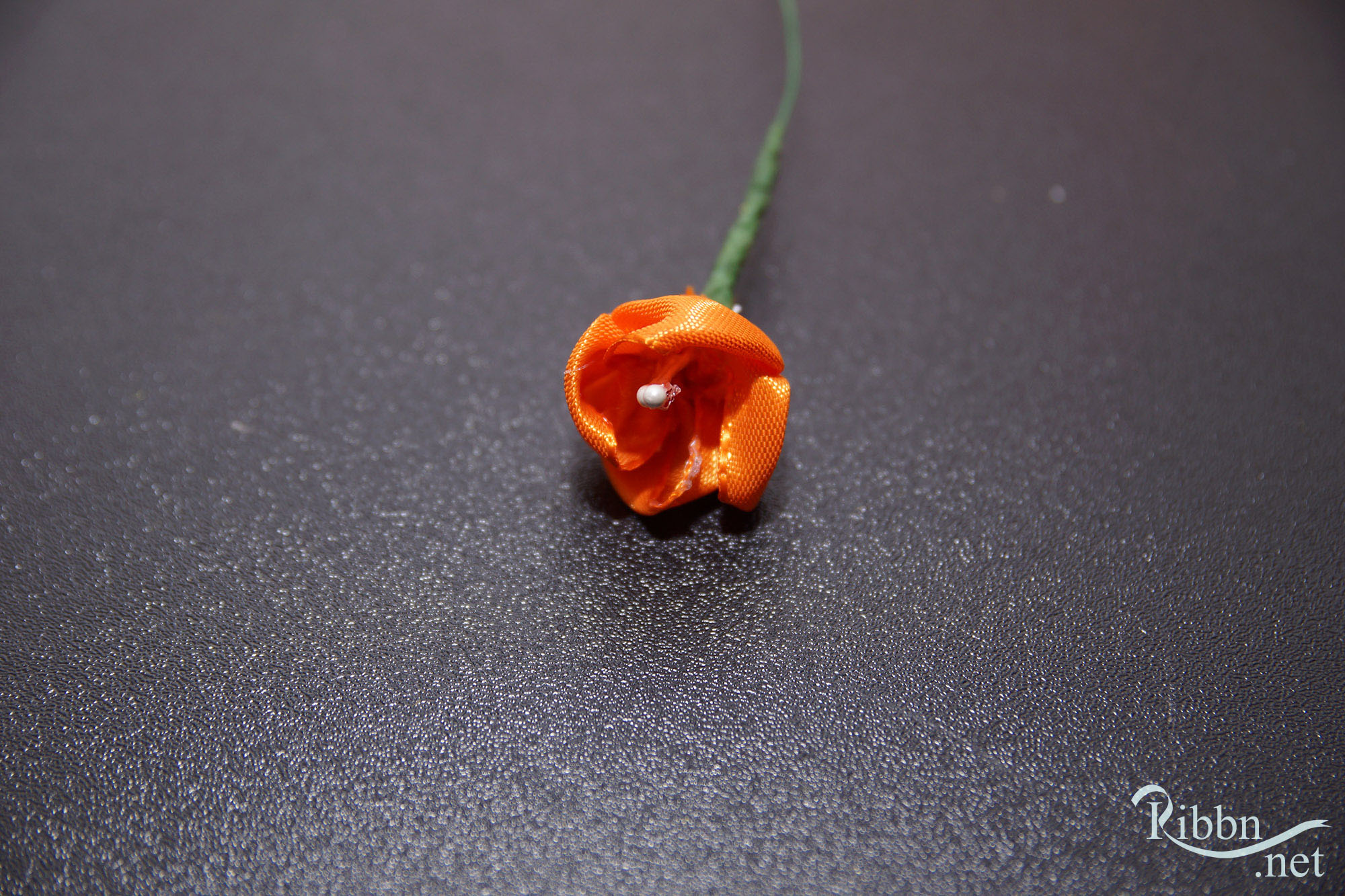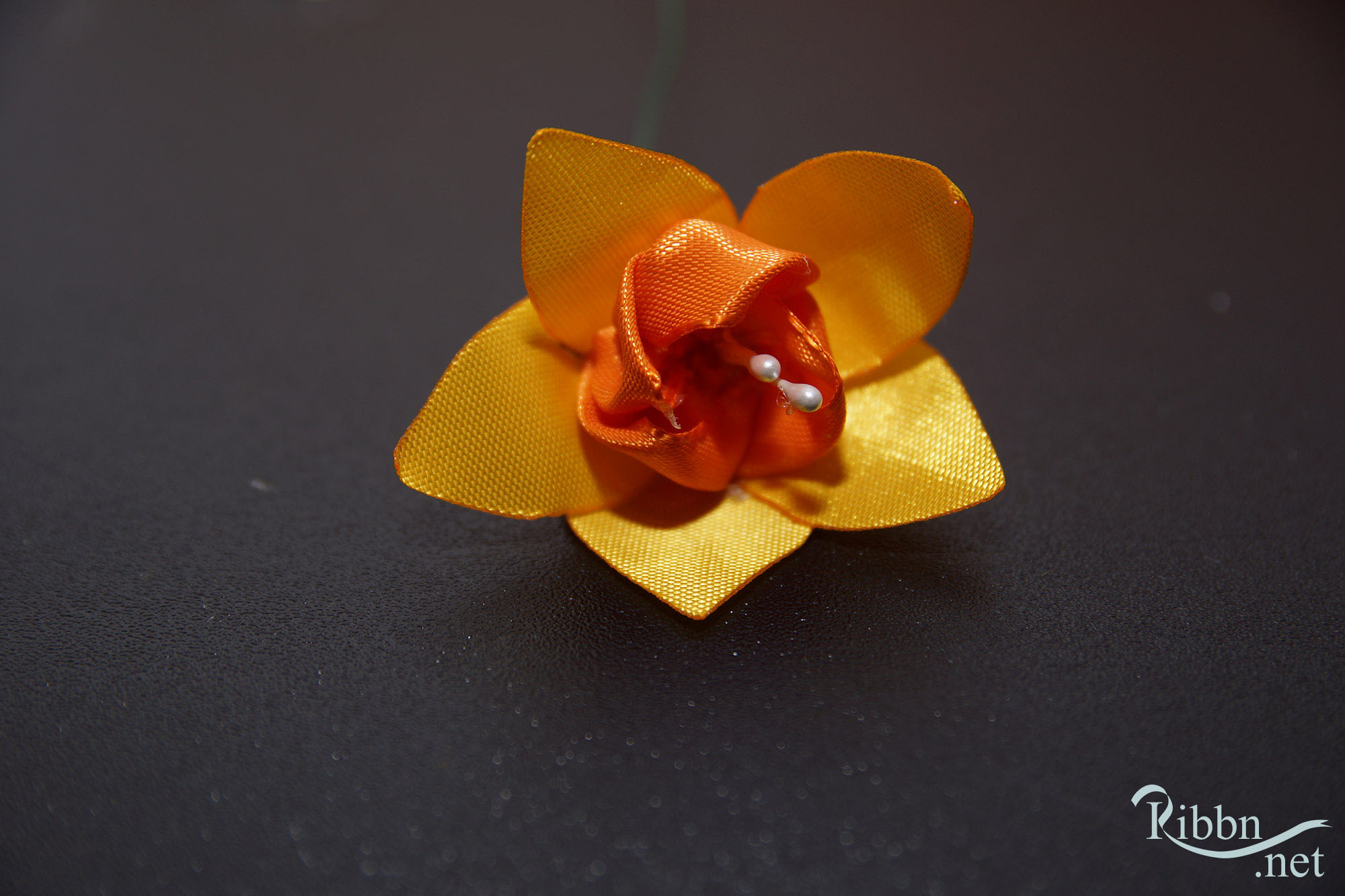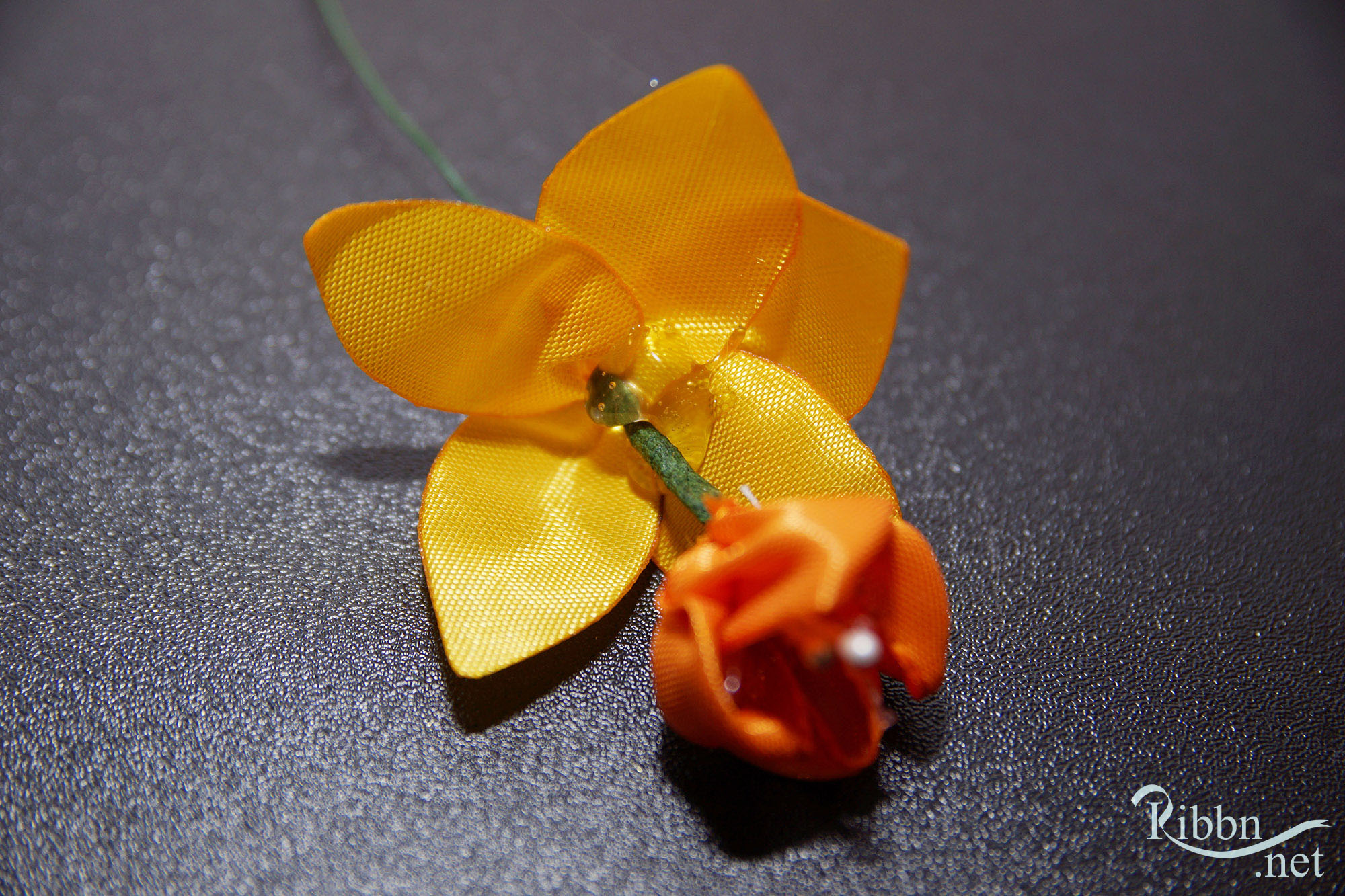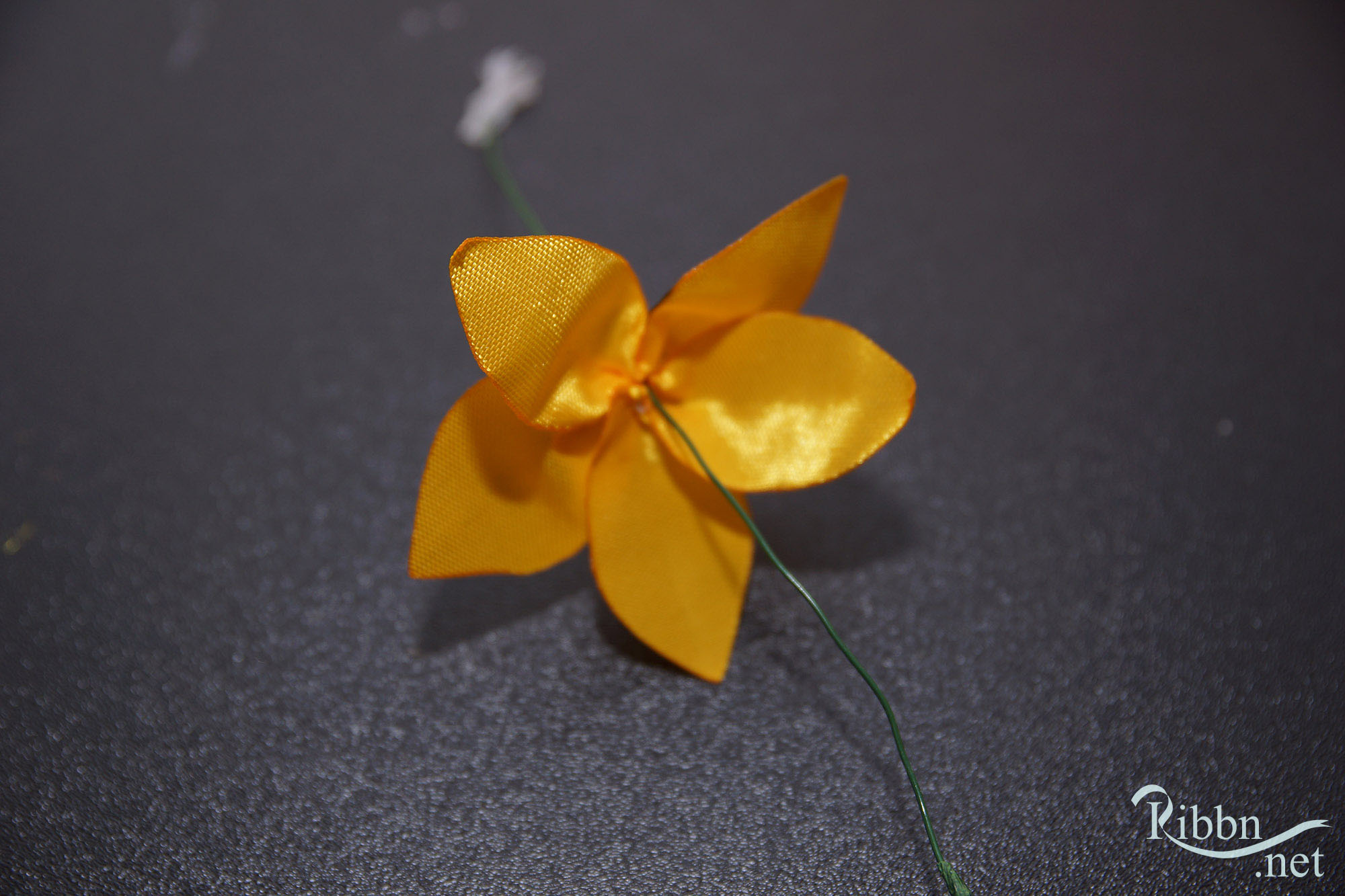 Step 6: Lets make the leaf. cut about 6cm green ribbon.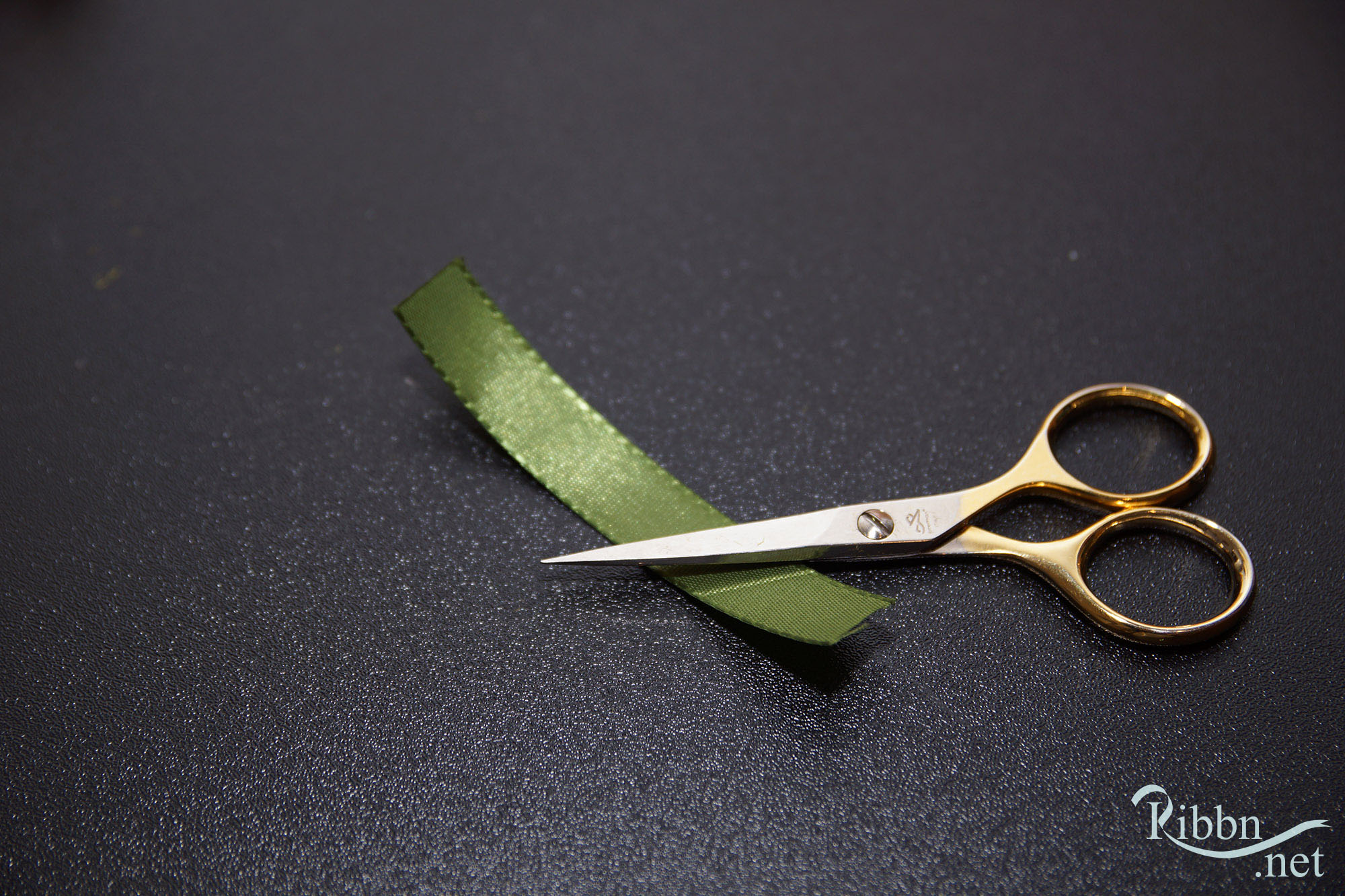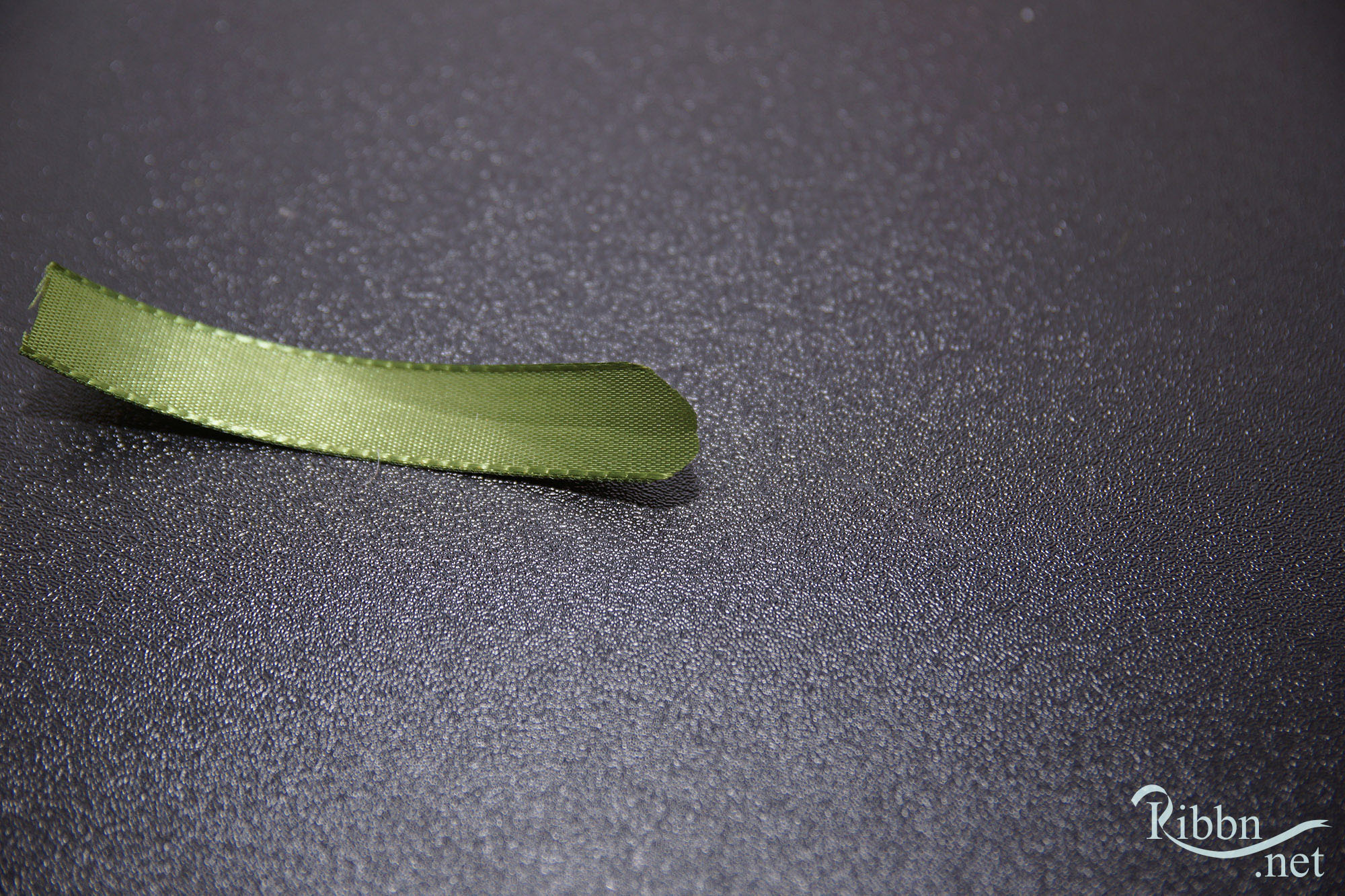 Step 7:Apply bit of glue.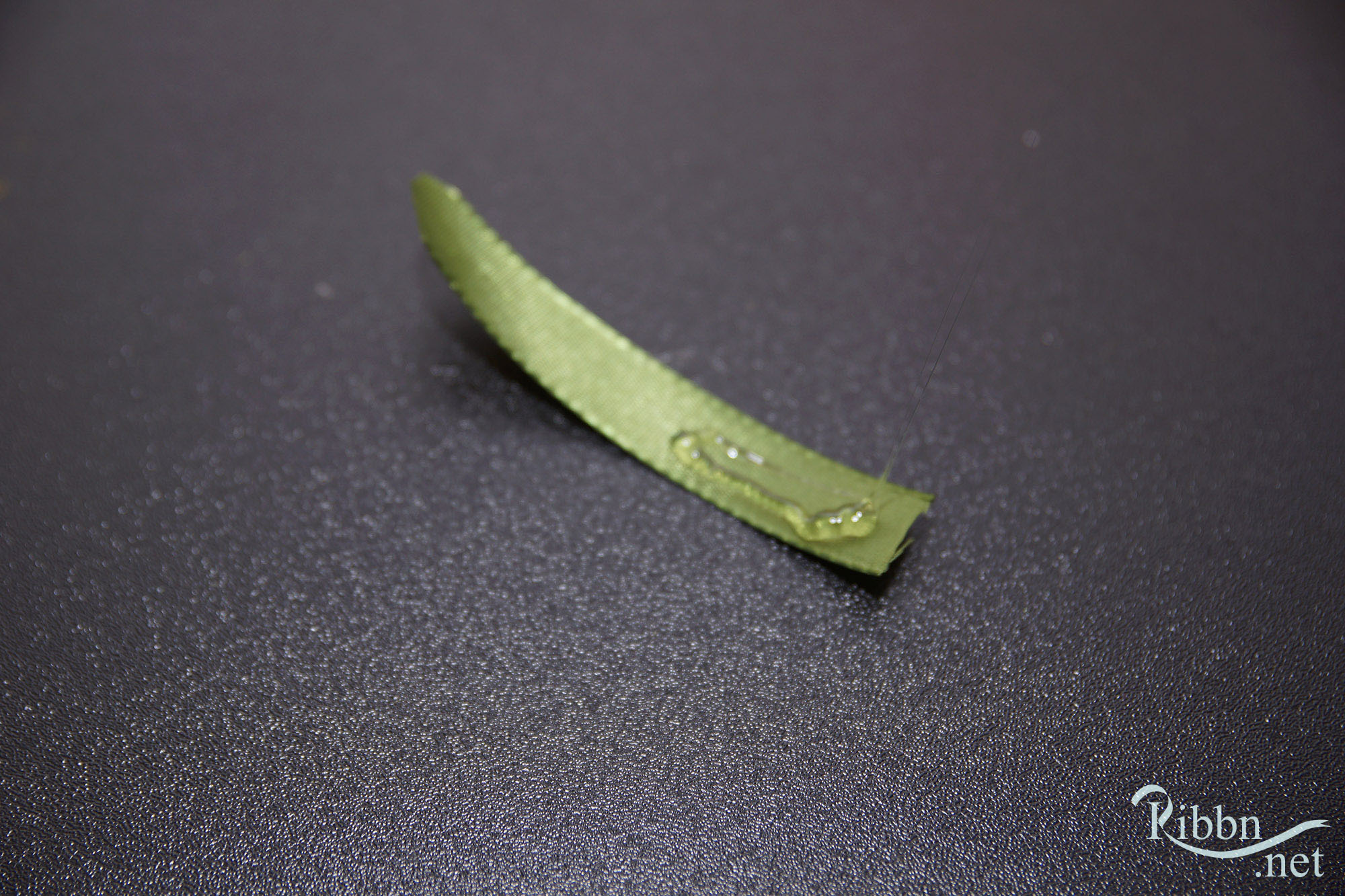 Step 8:Bend the flower head just as shown in the pictures. place the stem wrap the leaf around the stem.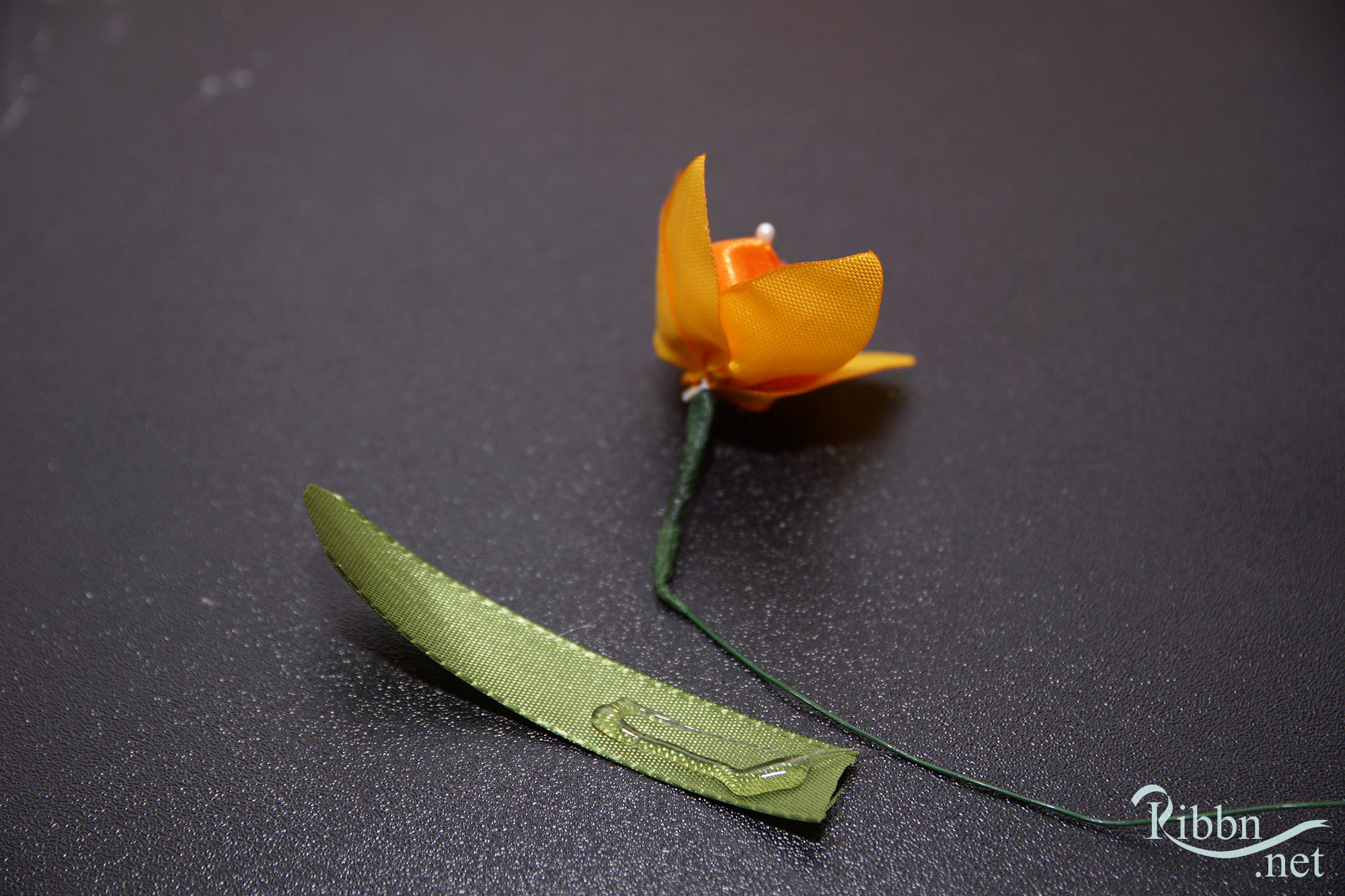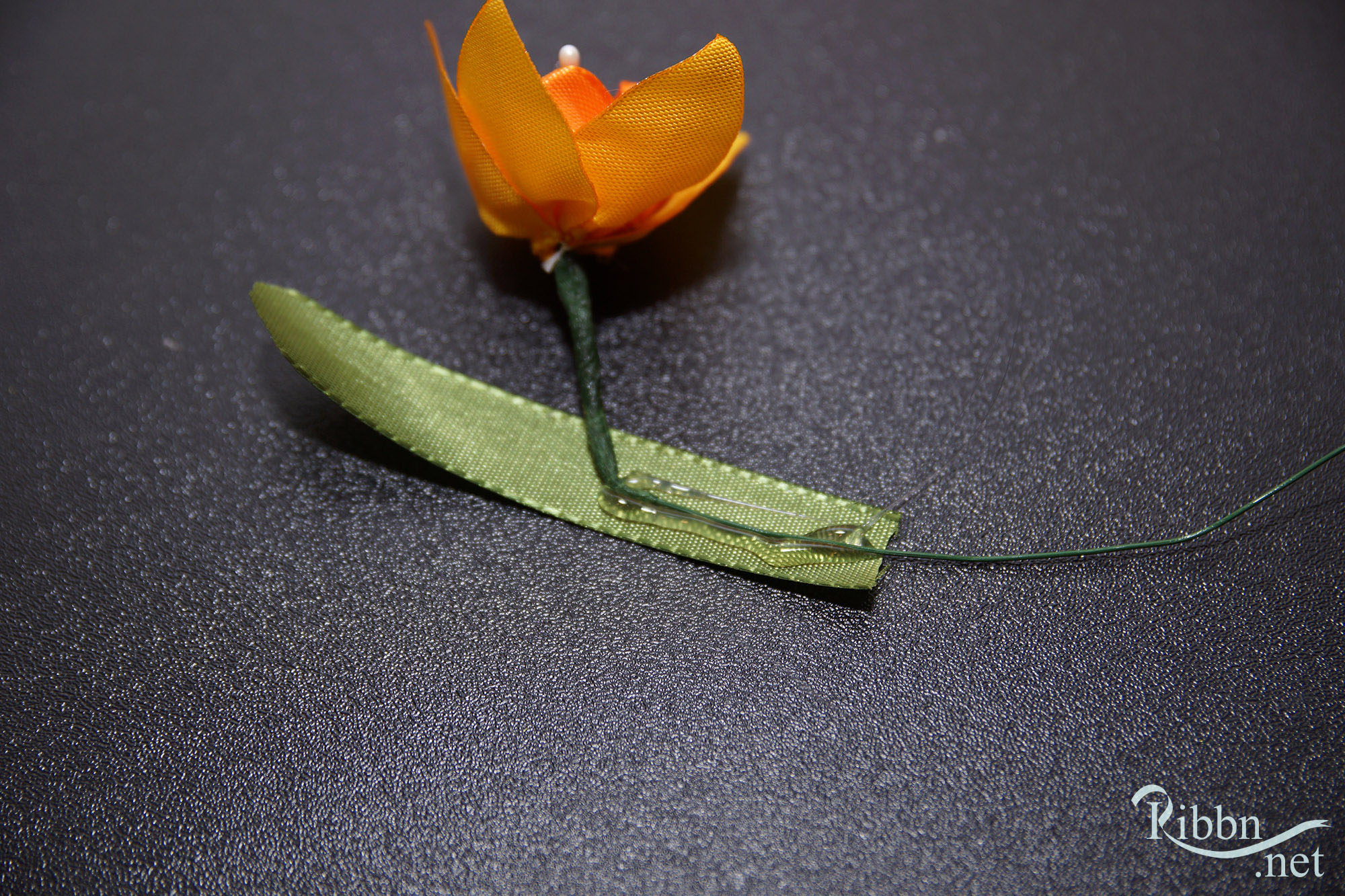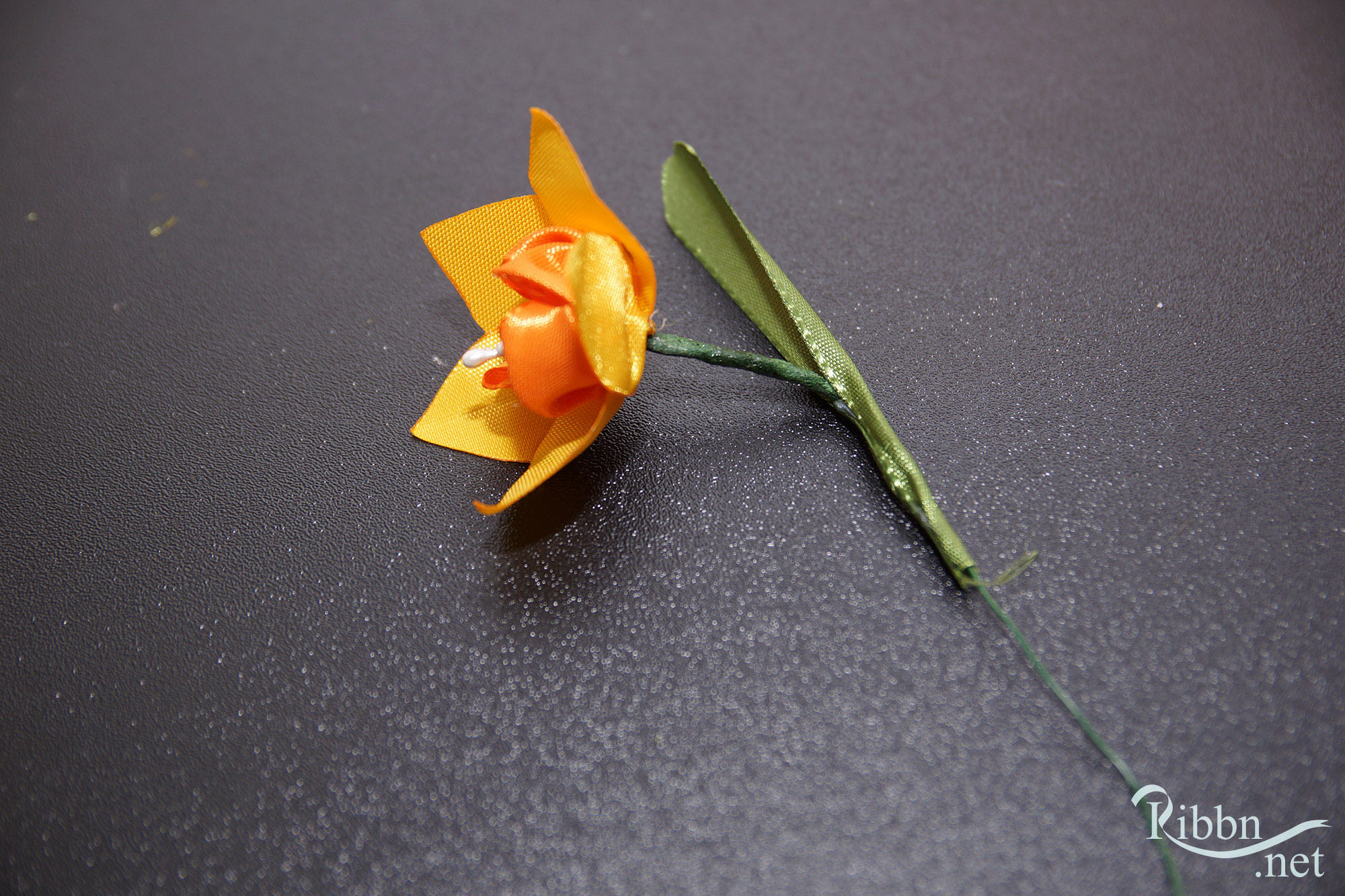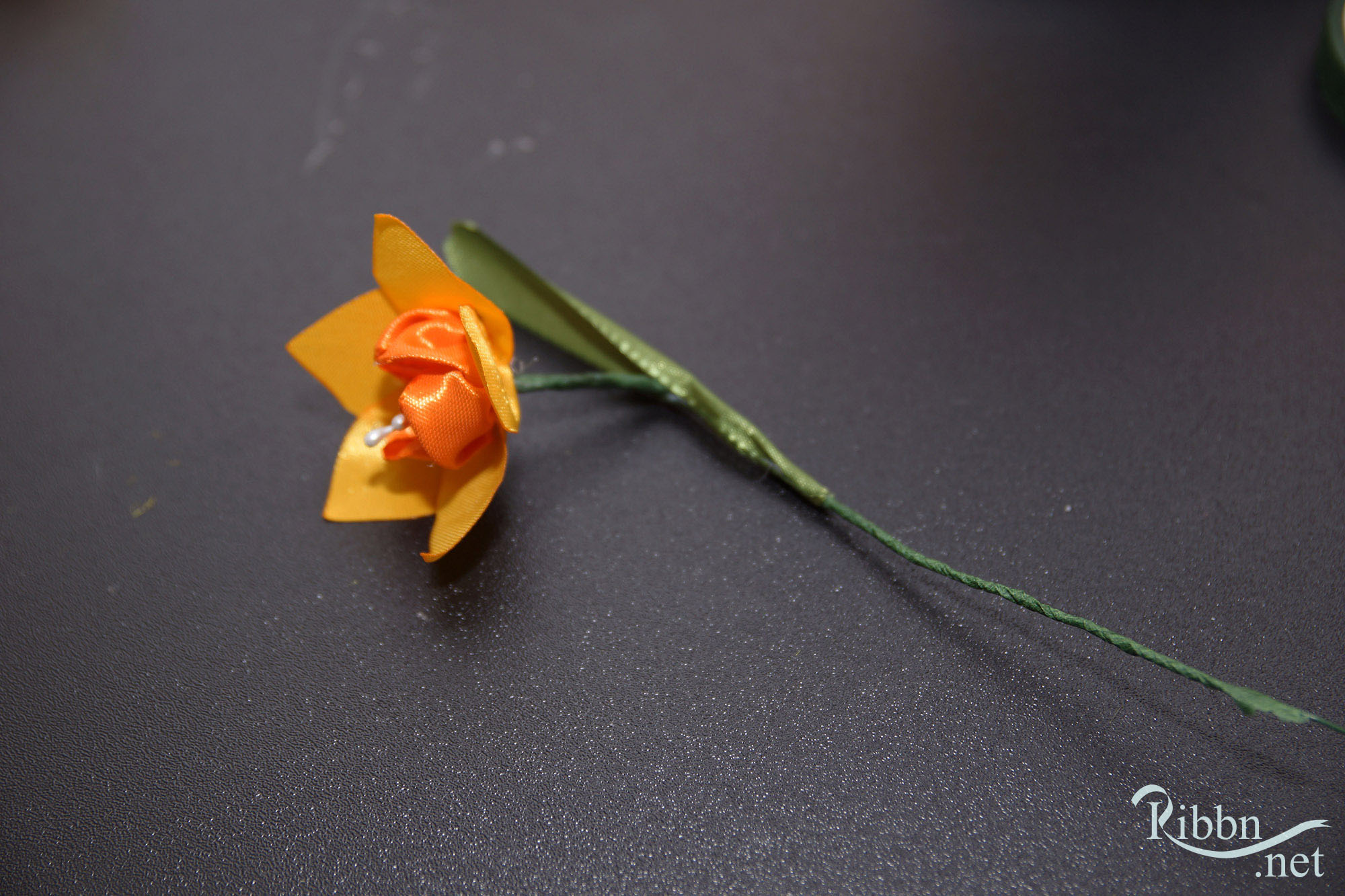 Step 9:Now our flowers are ready.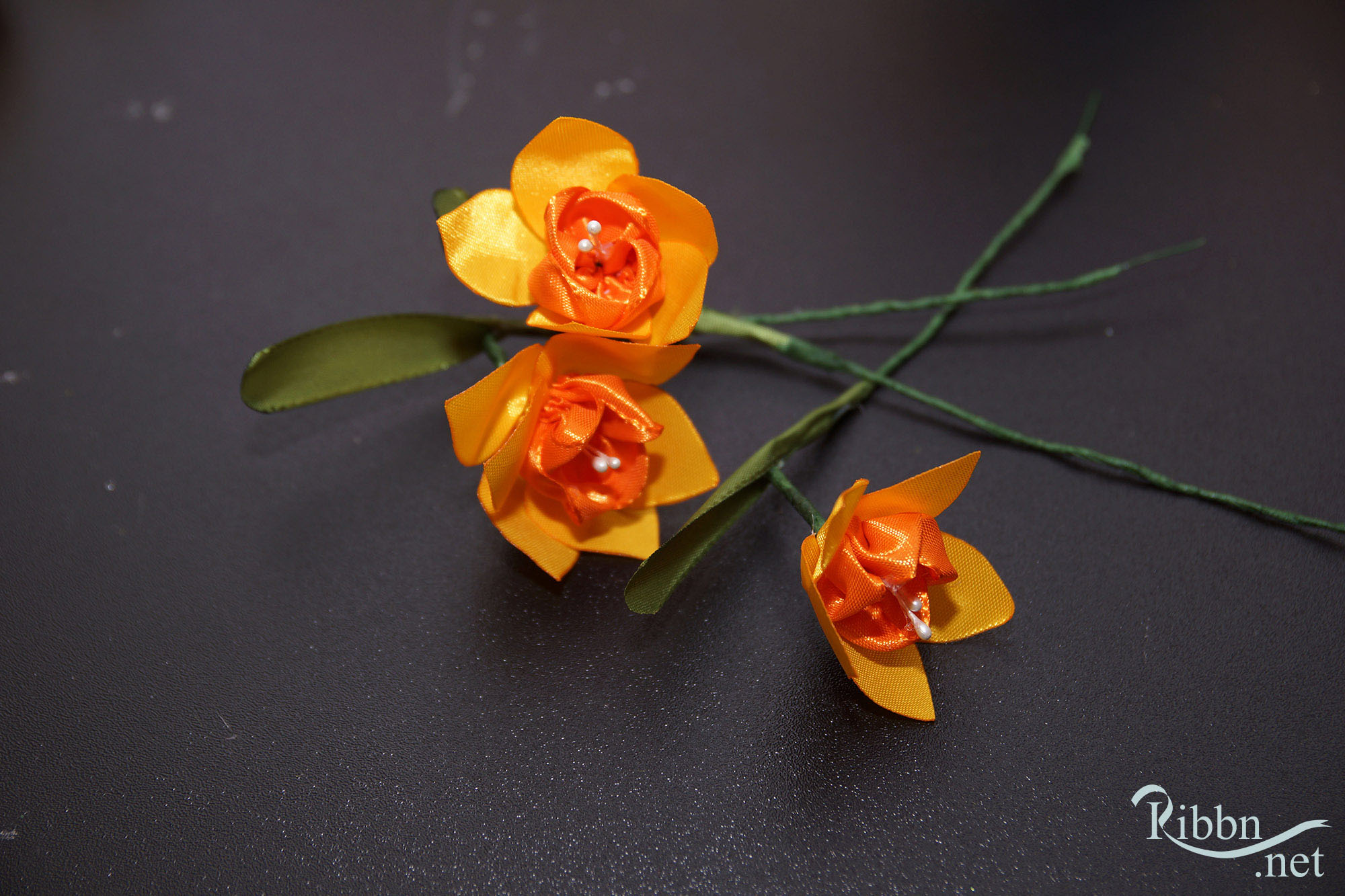 Important Information:
1.Cost :50c /flower,
2.Time:  25-30minutes/ flower,
3.Complexity : Medium difficulty to make.
There you go, we  have just made a very beautiful spring flowers.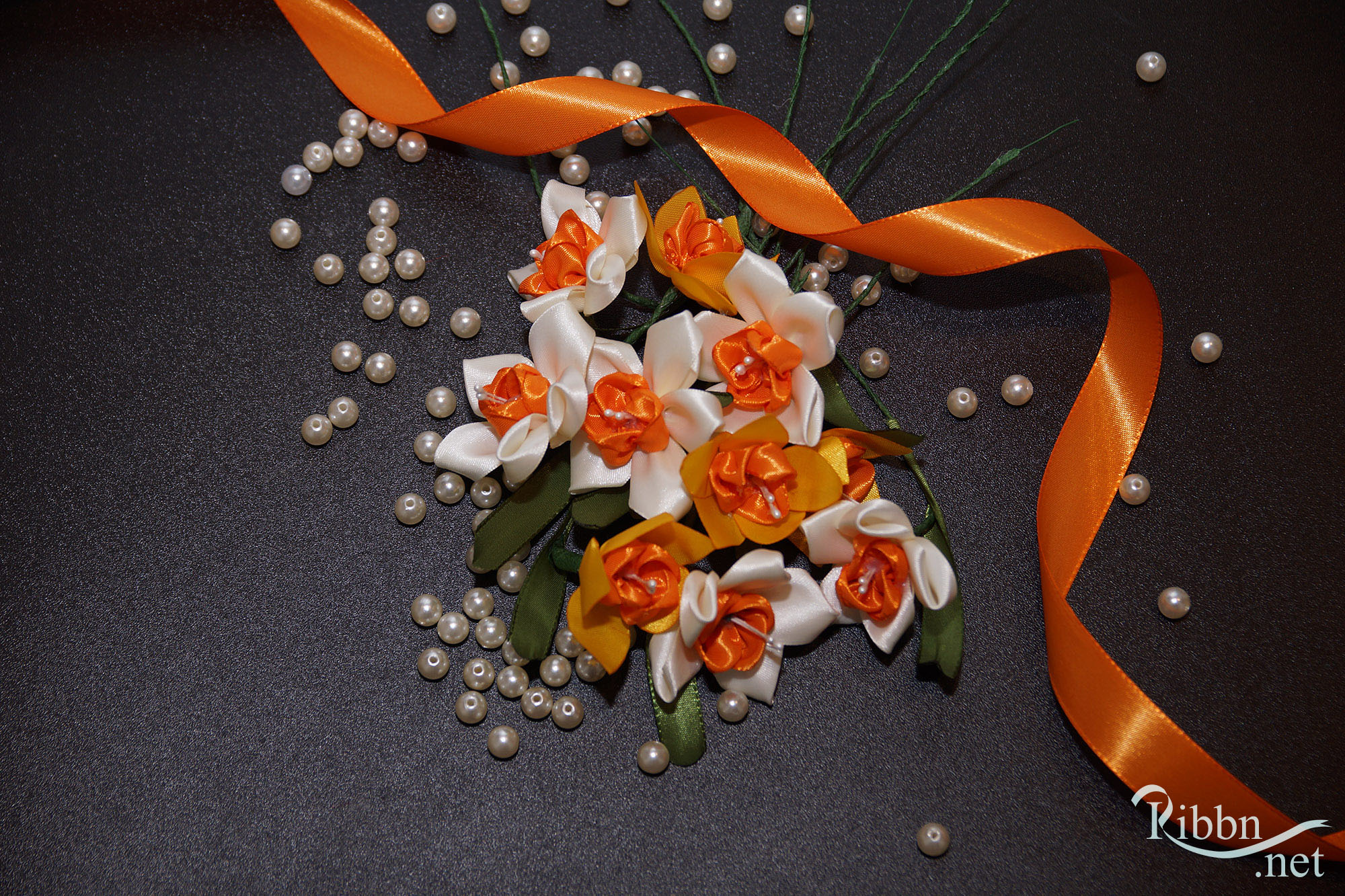 Thank you for reading my  blog, Please like and share your experience through social media.
Enjoy the beautiful Spring!…