Hi everyone, in this tutorial we are going to make a  double layered Dianthus (a specific verity of carnation) wedding bouquet for our gorgeous bride. Lets get started.
Things needed:
40 mm(width)red and white Organza ribbon with border (you can pick your favourite colour),
40 mm(width) Olive green Polyester silk ribbon,
Hot glue gun and glue sticks,
10 mm Wire flower stems,
green tape,
Scissors,
tweezers,
Lighter or Candle.
Step 1:Now lets take the organza ribbons, measure and cut about 20cm in length and singe the corners using lighter. If you are under 18 do not make this attempt with out supervision.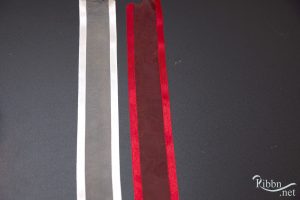 Step 2: Fold the ribbon by half, using needle and thread make a running stitch.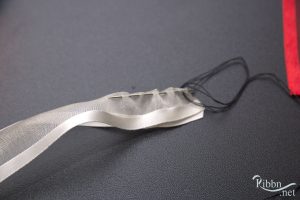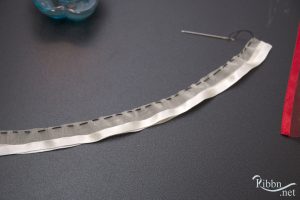 Step 3: Once you reach the end of the ribbon, pull the thread through tightly forming a flower. (this method is  often used to make carnation flowers).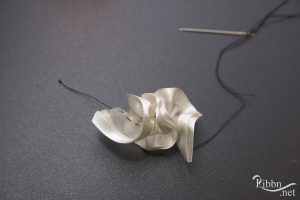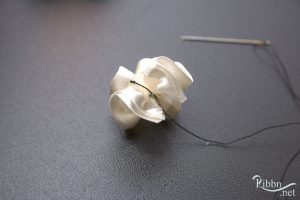 Step 4: Stitch through the middle of the flower so the shape will not be disturbed. Snip the extra thread off.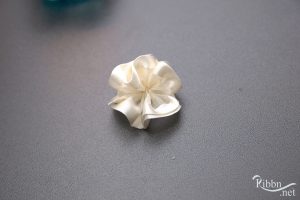 Step 5 : Bring two ends together and singe the edges. Now your flower head is ready.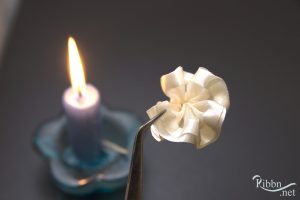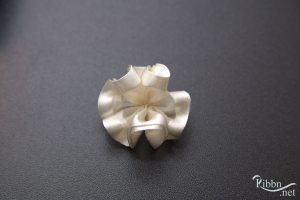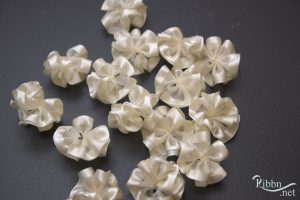 Step 6 :Making sepals of the flower; cut about 4cm of green ribbon.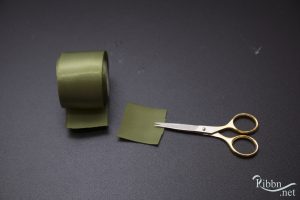 Step 7: Fold  the ribbon into 4 and using the scissors cut small curved shape just as shown below.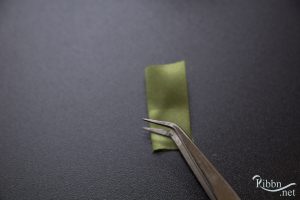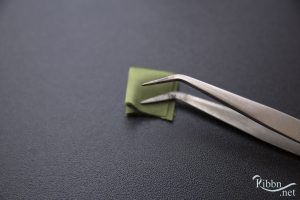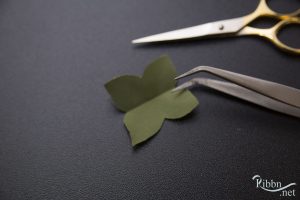 Step 8:Singe the ribbon with lighter or a candle (hold the edge of the ribbon bit closer to the flame so the the ribbon edges melts and gets sealed)  If you are under 18 do not make this attempt with out supervision.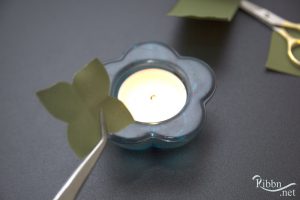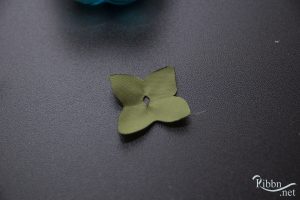 Step 9:Now take the one stem and pass one flower head and a sepal through to one end of the stem and stick all together using glue.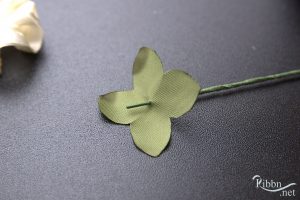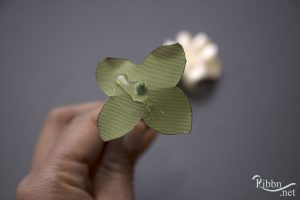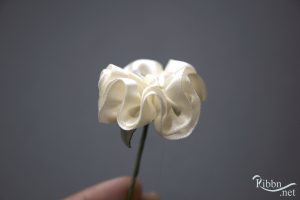 Step 10: I made the flowers in red and white colours.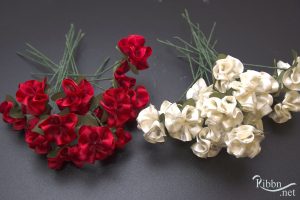 Important Information:
1.Cost :50c /flower,
2.Time: 10 – 15 minutes /flower,
3.Complexity :Easy to make.
Now our beautiful Dianthus Flower bouquet is ready for our gorgeous bride.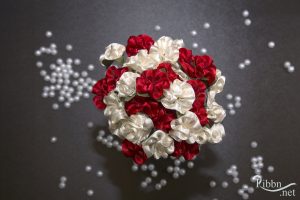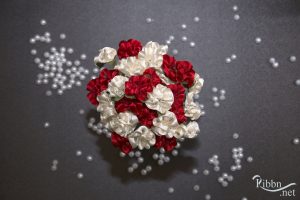 Hope you enjoyed the making of this beautiful Organza ribbon flowers. Thank you for reading my blog, Please follow, like us and share your experience through social media.