Hi everyone, in this tutorial we are going to make wedding  Flower-girls bouquet for our cute little girls. Lets get started.
Things needed for making everlasting roses are:
20 mm(width) white satin ribbon (you can pick your favourite colour),
40 mm(width) Olive green Polyester silk ribbon,
Hot glue gun and glue sticks,
10 mm Wire flower stems (16),
green tape,
Scissors,
tweezers,
Lighter or Candle.
Step 1: For making the sepals of the flower, cut about 4cm of green ribbon.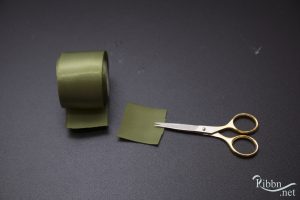 Step 2: Fold  the ribbon into 4 and using the scissors cut small curved shape just as shown below.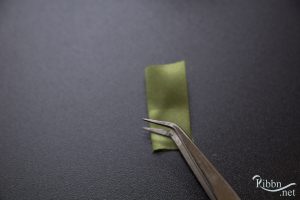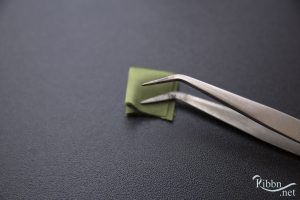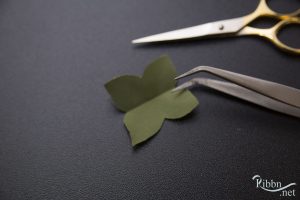 Step 3:Singe the ribbon with lighter or a candle (hold the edge of the ribbon bit closer to the flame so the the ribbon edges melts and gets sealed)  If you are under 18 do not make this attempt with out supervision.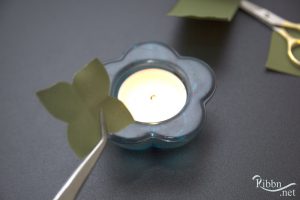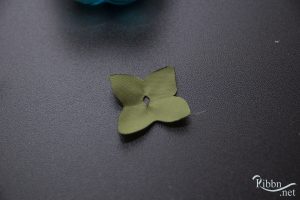 Step 4:Now for the flower take 6cm of satin white ribbon.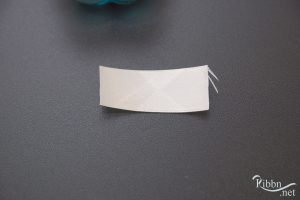 Step 5: Fold the ribbon as shown below.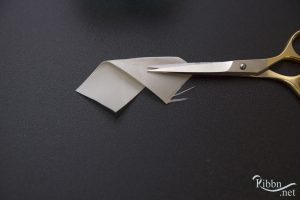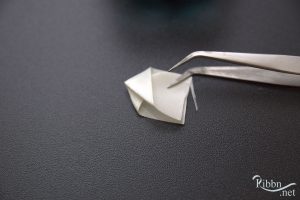 Step 6:Hold the ribbon end making a fold tightly using tweezers and singe using a candle or a lighter.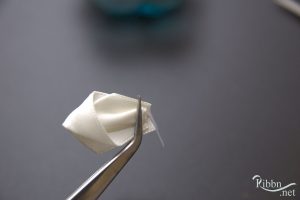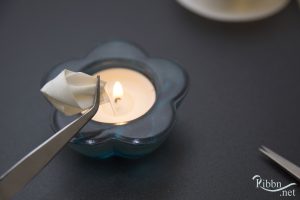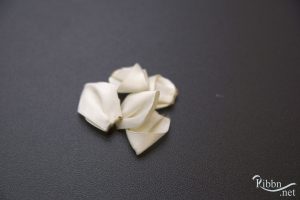 Step 7: Apply a drop of glue in left corner place next petal.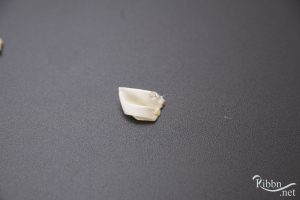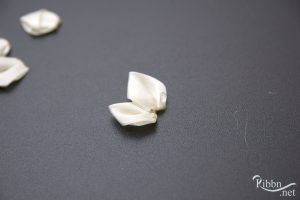 Step 8: Repeat step 7 three more times. we will be having 5 petals attached. now apply a drop of glue in last petal and place the first petal on top.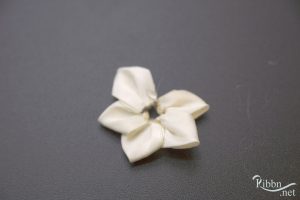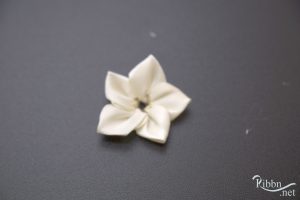 Step 9: Apply a drop of glue on one end of the stem place a pearl on it.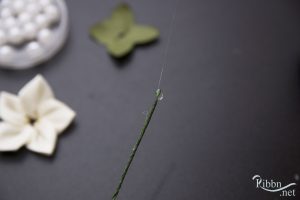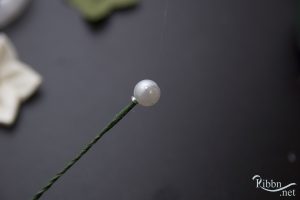 Step 10: Place the prepared petal and the sepal through the stem. Apply the glue and stick them close to the  pearl.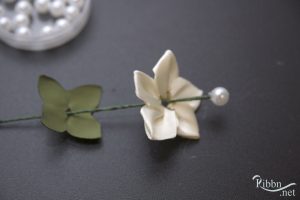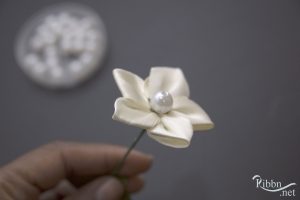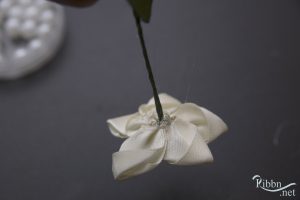 Step 11: Now our Star flower is ready.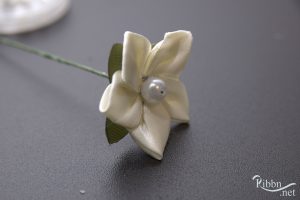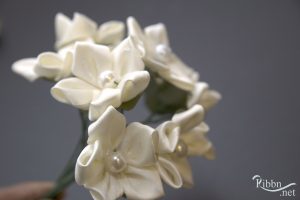 Important Information:
1.Cost :75c /flower,
2.Time: 10 – 15 minutes /flower,
3.Complexity :Easy to make.
Hope you enjoyed the making of this beautiful satin ribbon flowers. Thank you for reading my  blog, Please like us and share your experience through social media.