Hi all, in today's tutorial i am going to make beautiful festival season card. Lets get started to spread the holiday happiness …….
THINGS WE NEED:
Ribbon 10mm in width (any colour will do),
Green satin ribbon for petals,
Plain Greeting Card,
Hot glue gun and glue sticks,
Any leftover piece of cloth,
scissors.
needle and thread,
deco stickers 2 lady bug,2 stars, patterned ribbon
Step 1:Lets begin with the flower making. Take about 6cm of red organza ribbon. Make a running stitch from one side.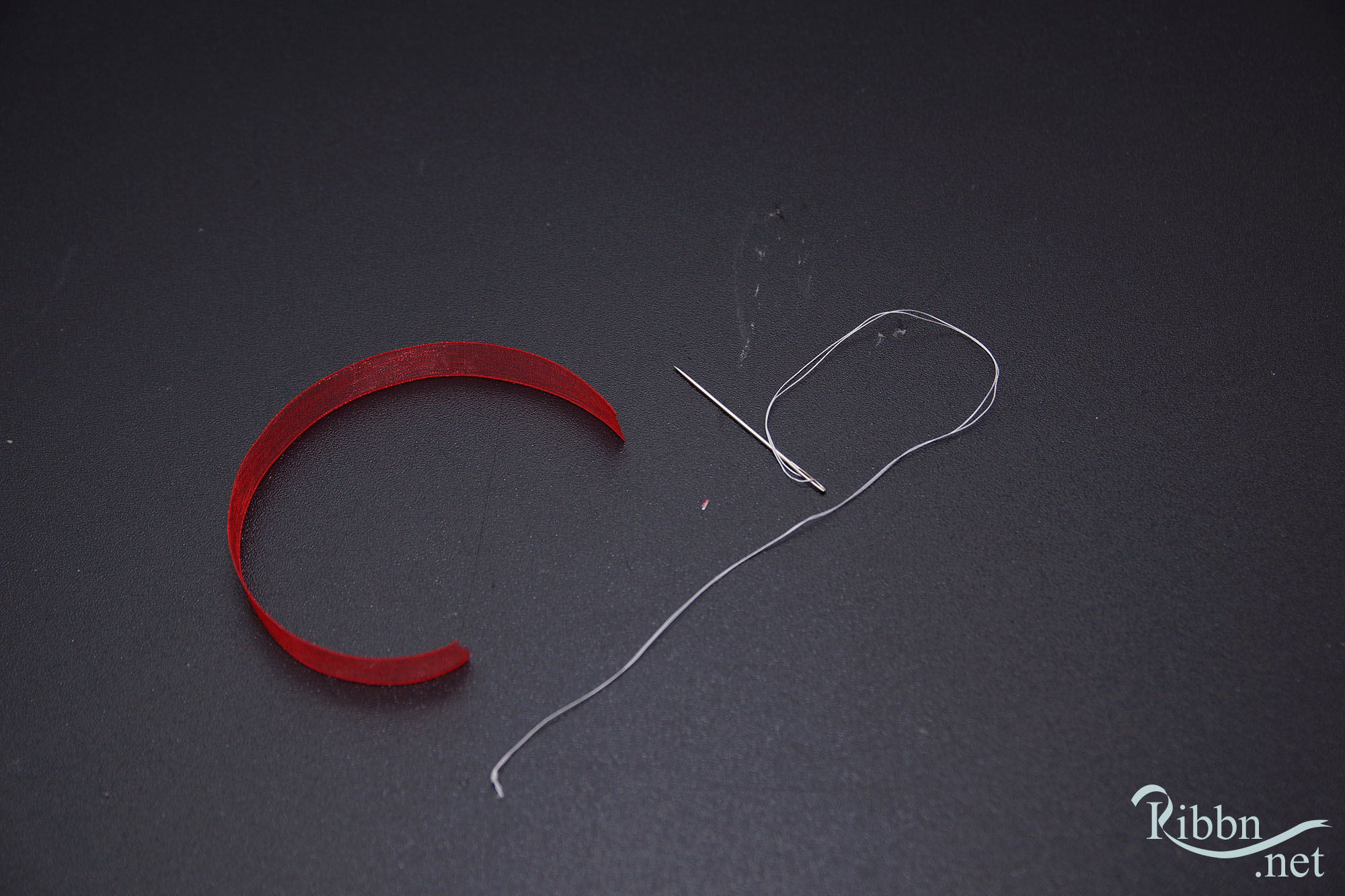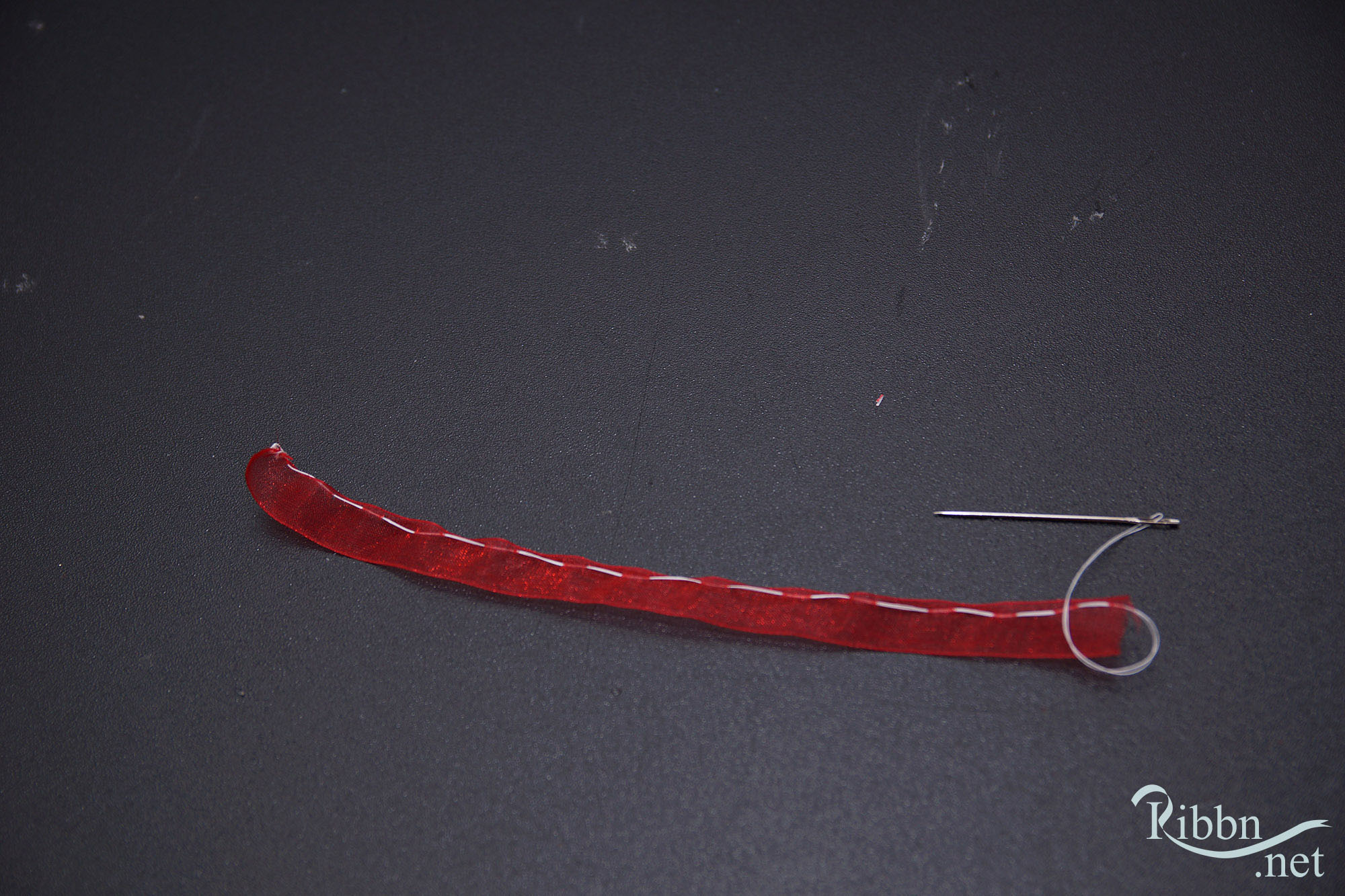 Step 2:Once you reach the end of the ribbon, pull the thread through tightly forming a flower.Stitch through the middle of the flower so the shape will not be disturbed. Snip the extra thread off.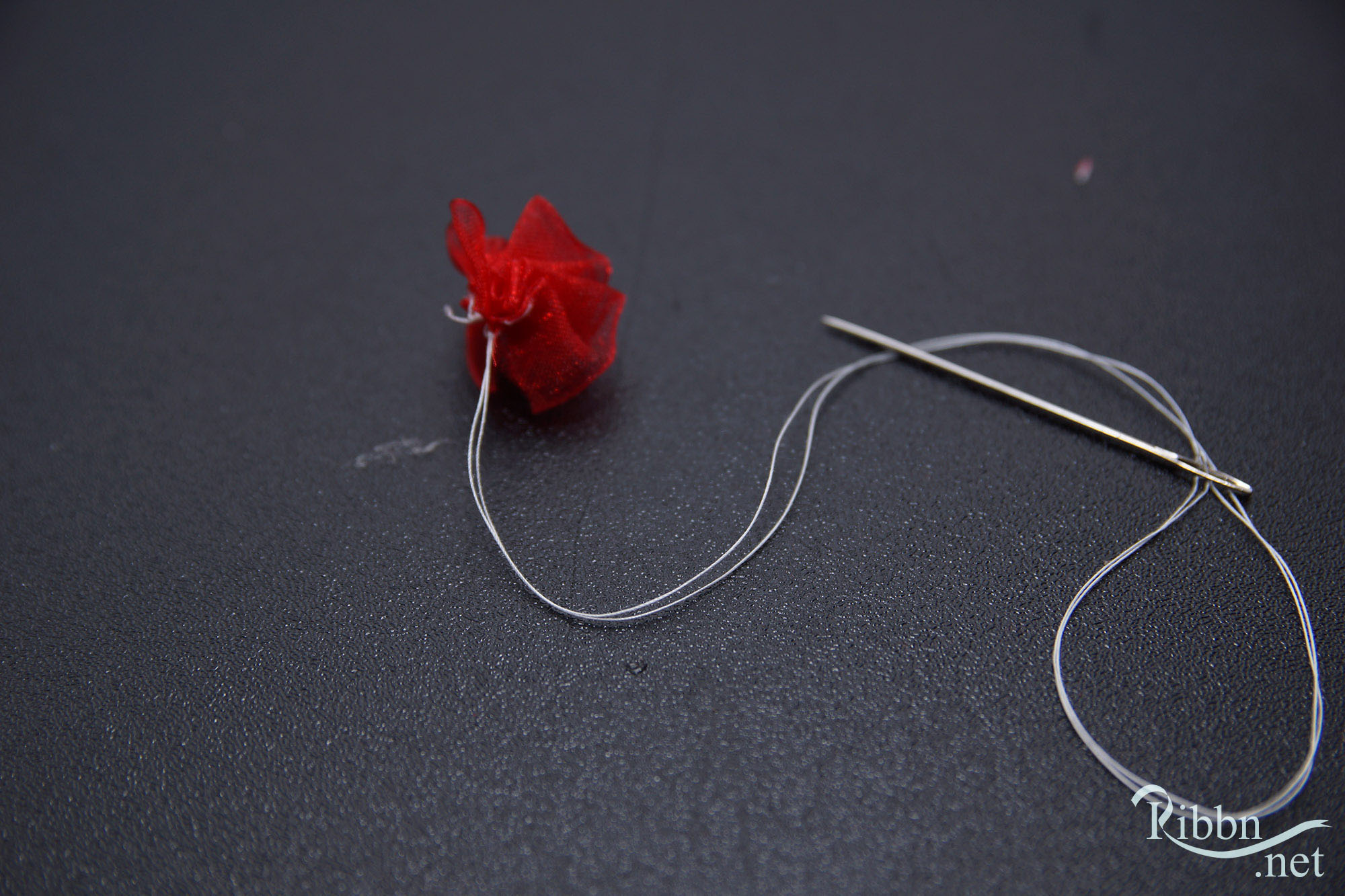 Make about 6 to 7 flowers depending on the size of the card you want to make.
Step 3: From the left over piece of cloth, using scissors cut two piece  just as shown below.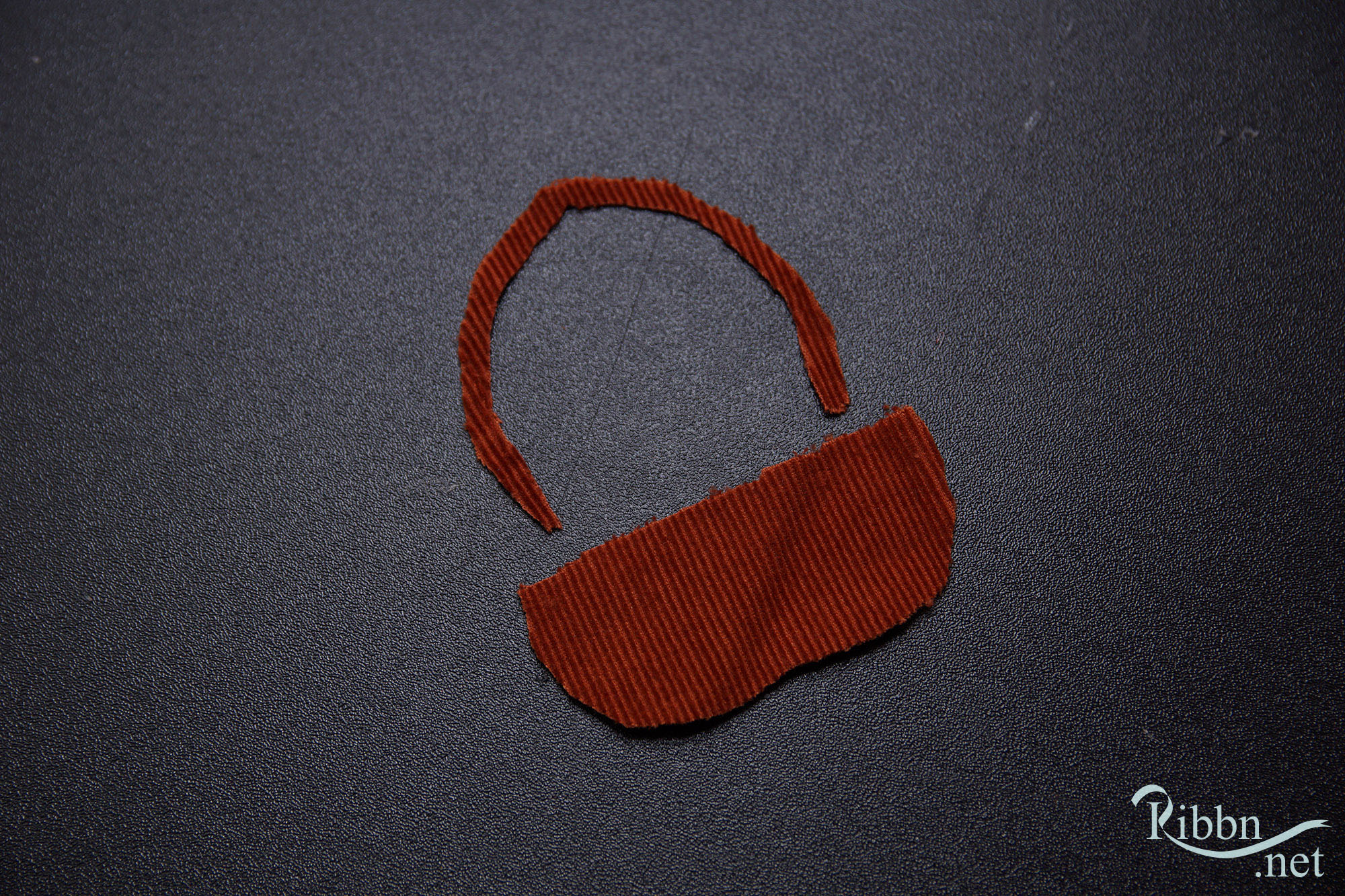 Step 4:Using glue gun stick the cut out pieces of cloth just as shown.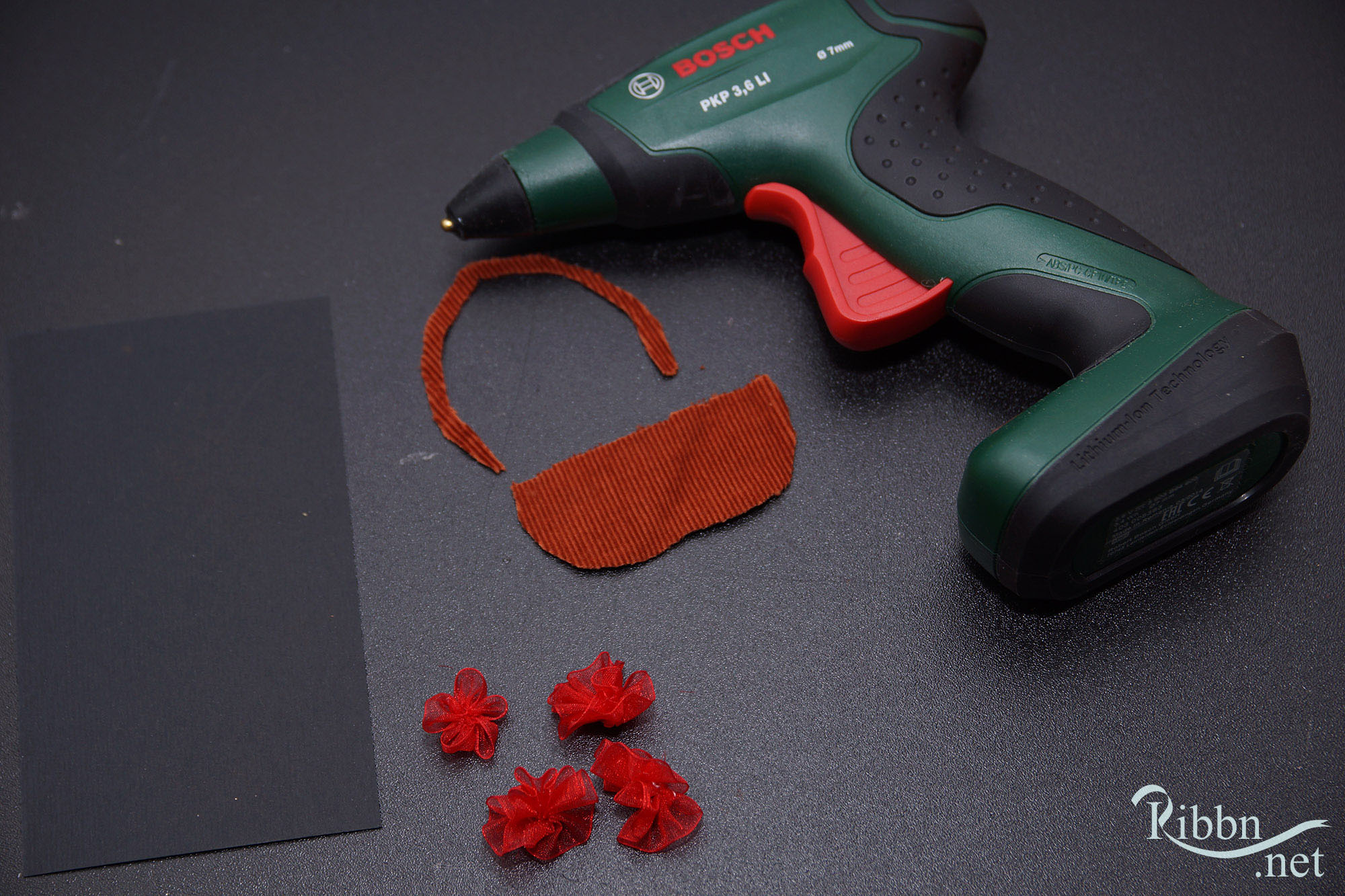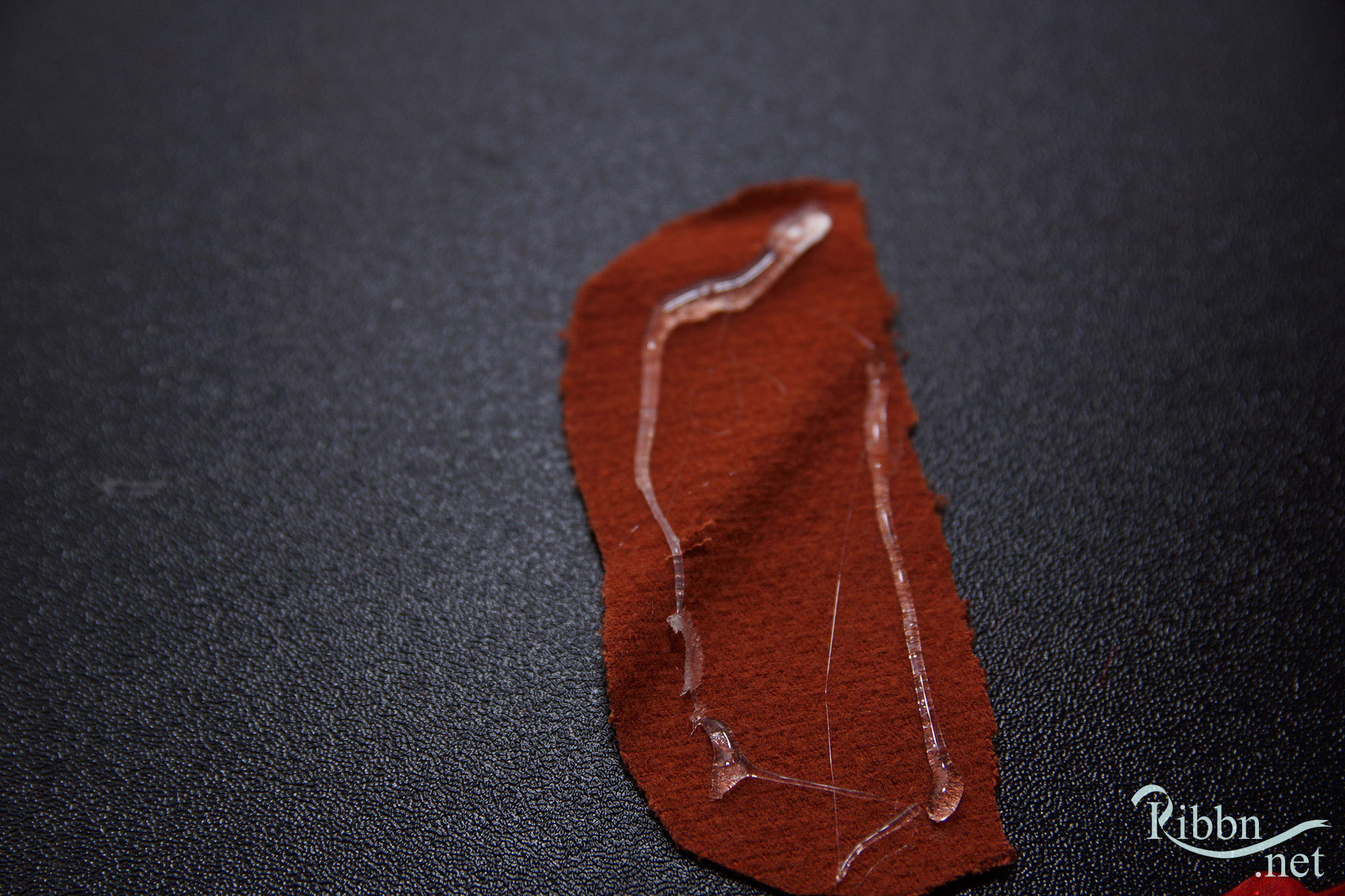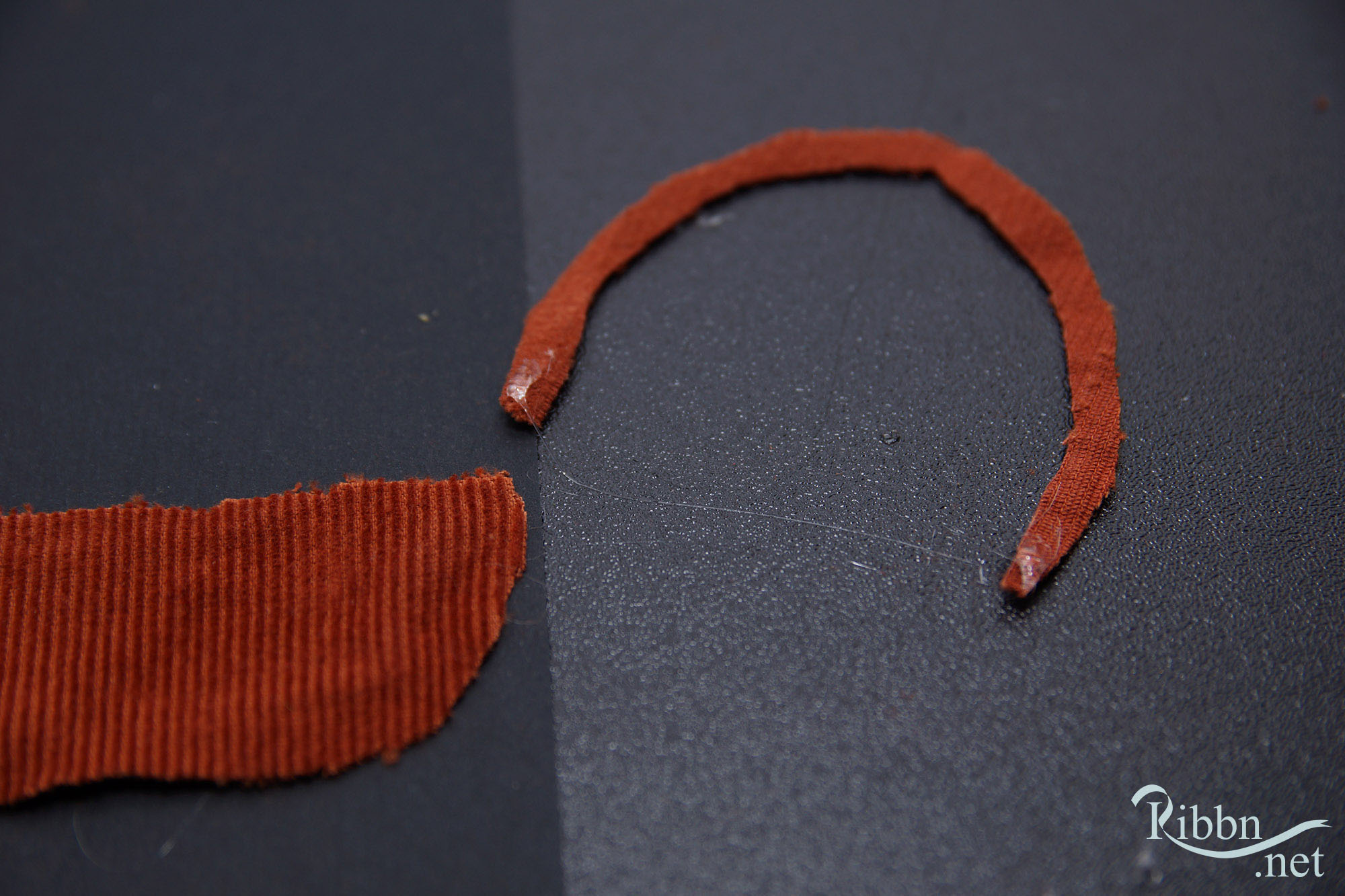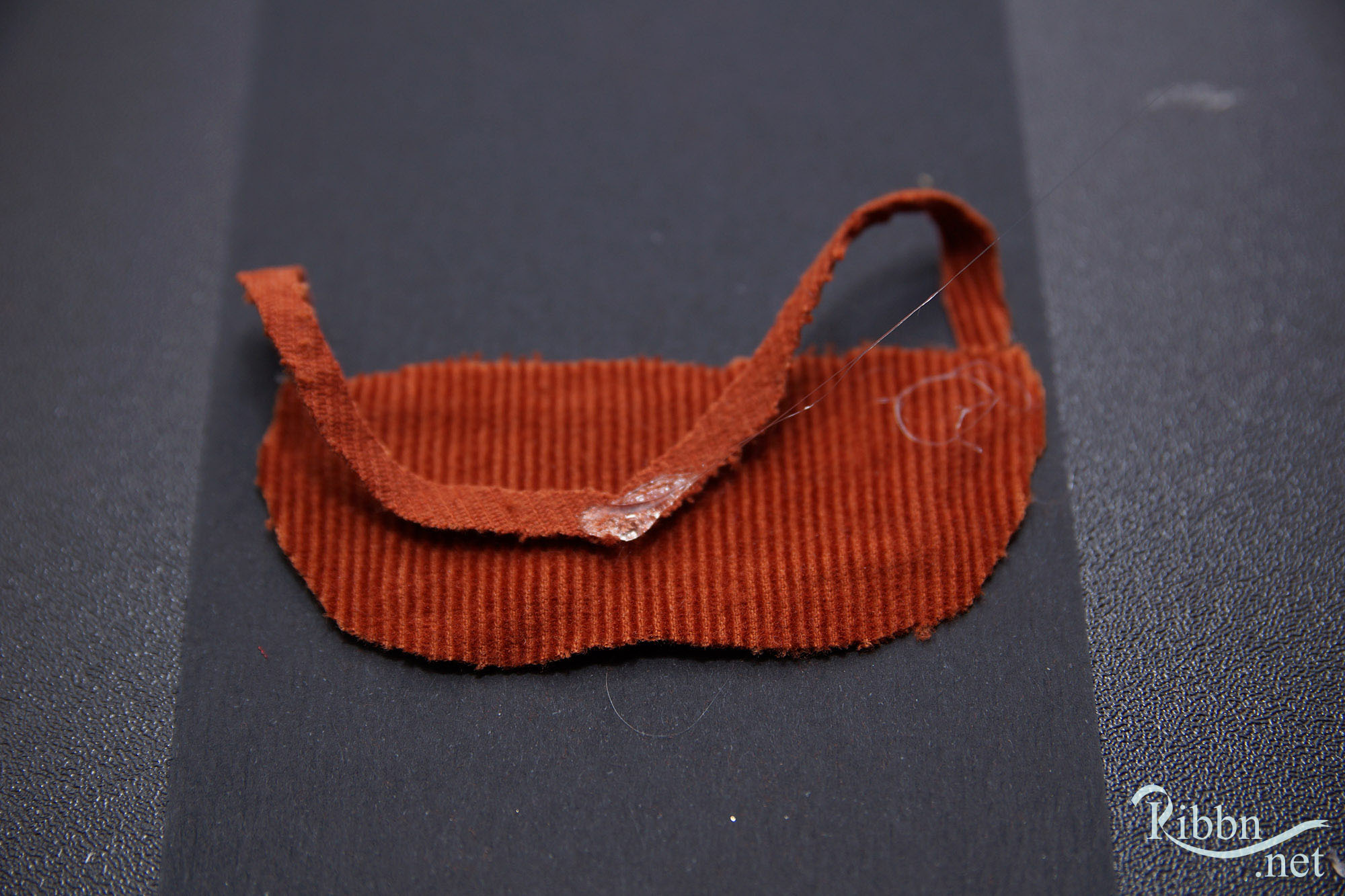 Step 5:You can have some gaps in between.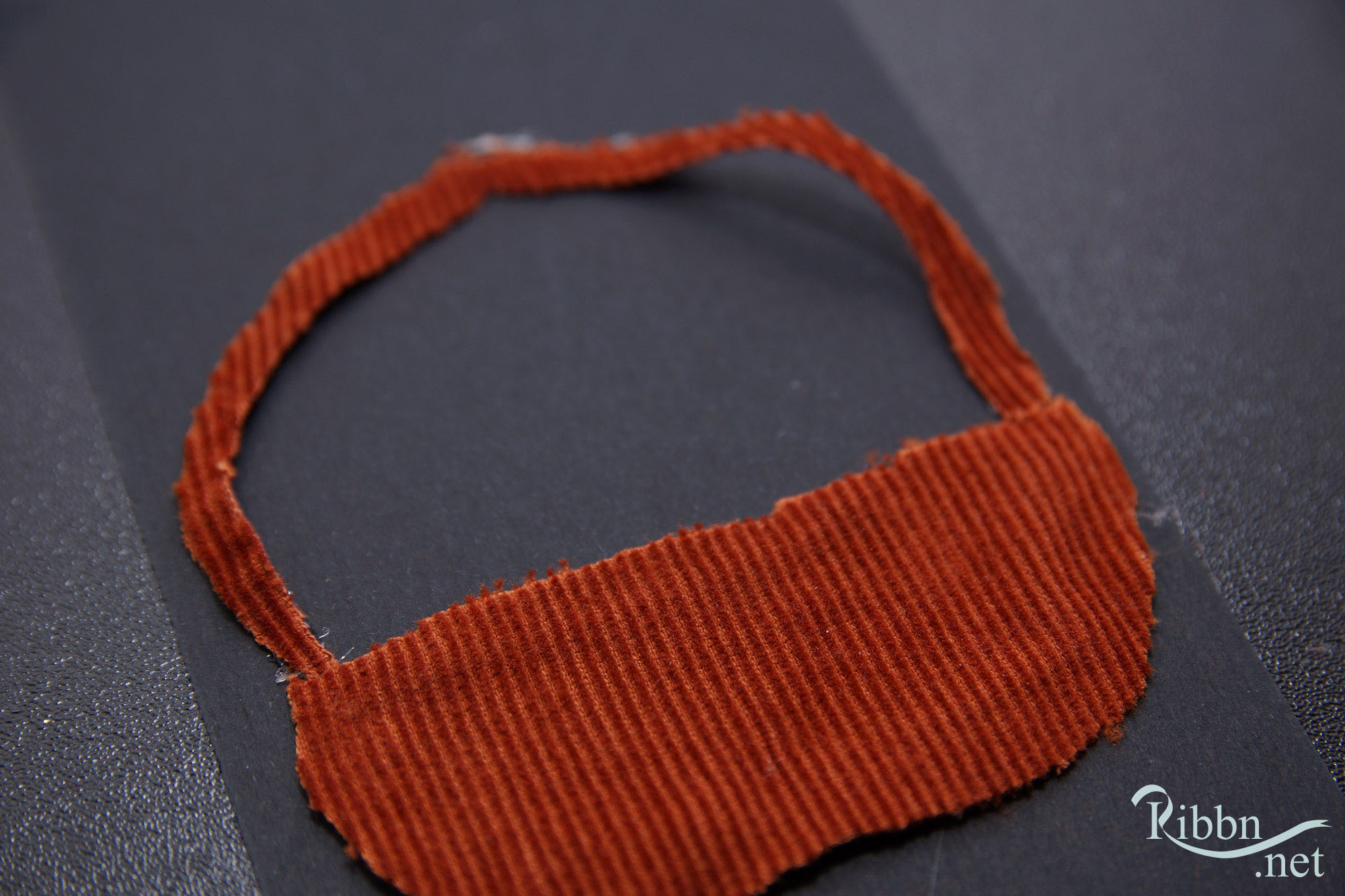 Step 6:Take the green ribbon and cut in leaf shape. Using lighter singe the corners, during singeing twist the ribbon to get wavy impression.( Note If you are not sure of how to singe Please click on Satin roses Step 5).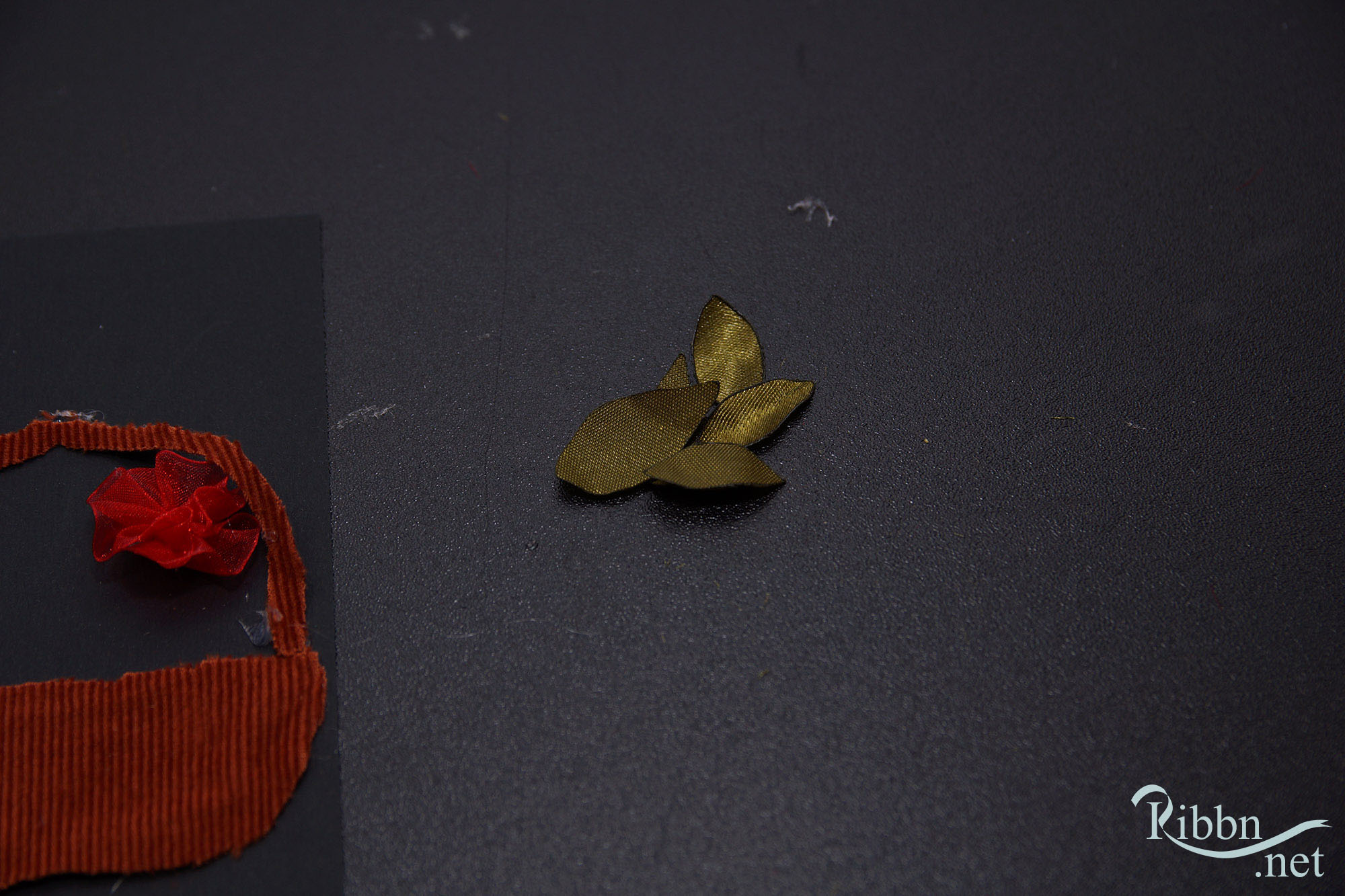 Step 7: Apply glue in each leaves and place them randomly as shown in the below picture.


Step 8: now its time to arrange our flowers. Apply glue in each flower and place them randomly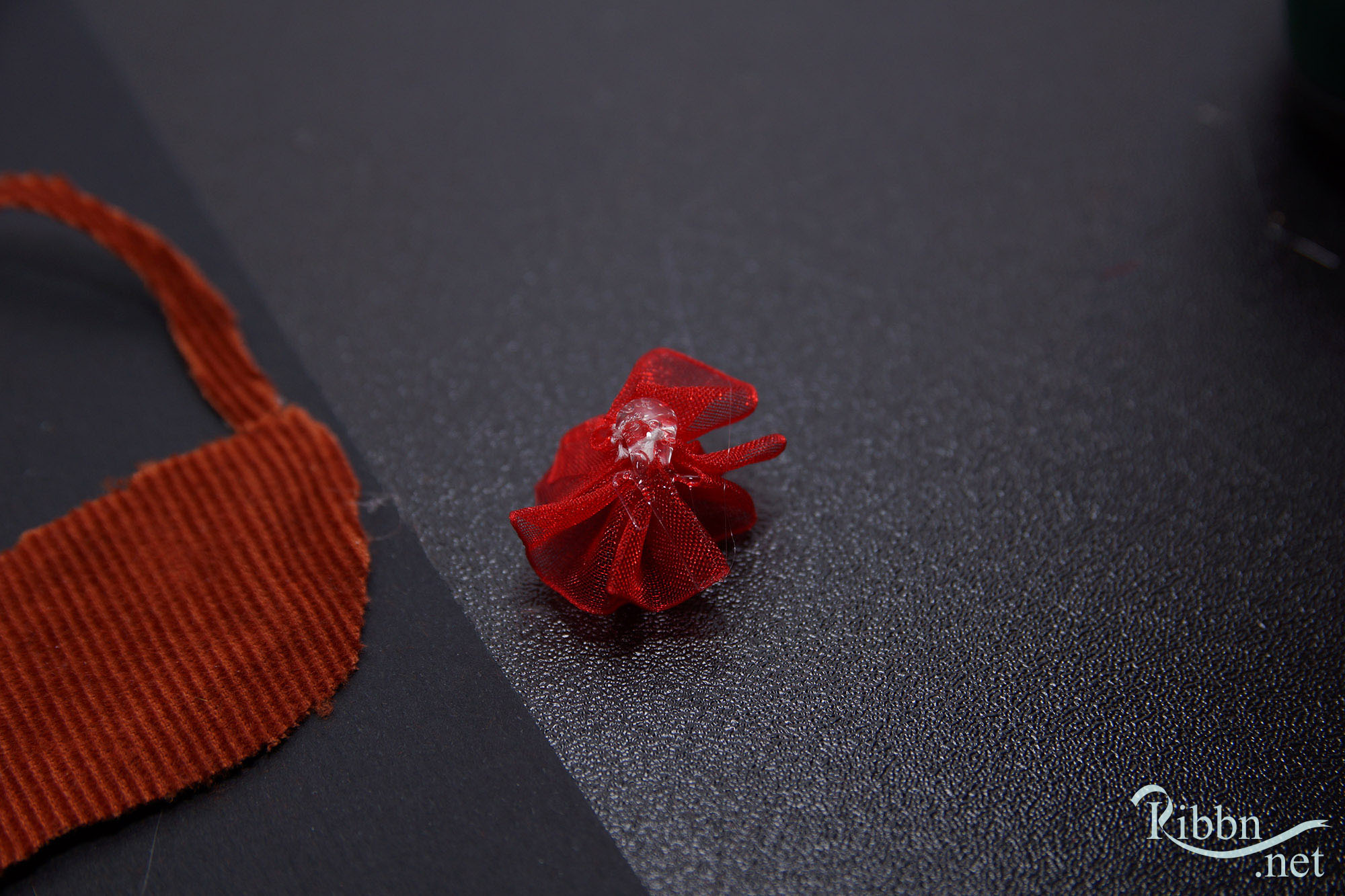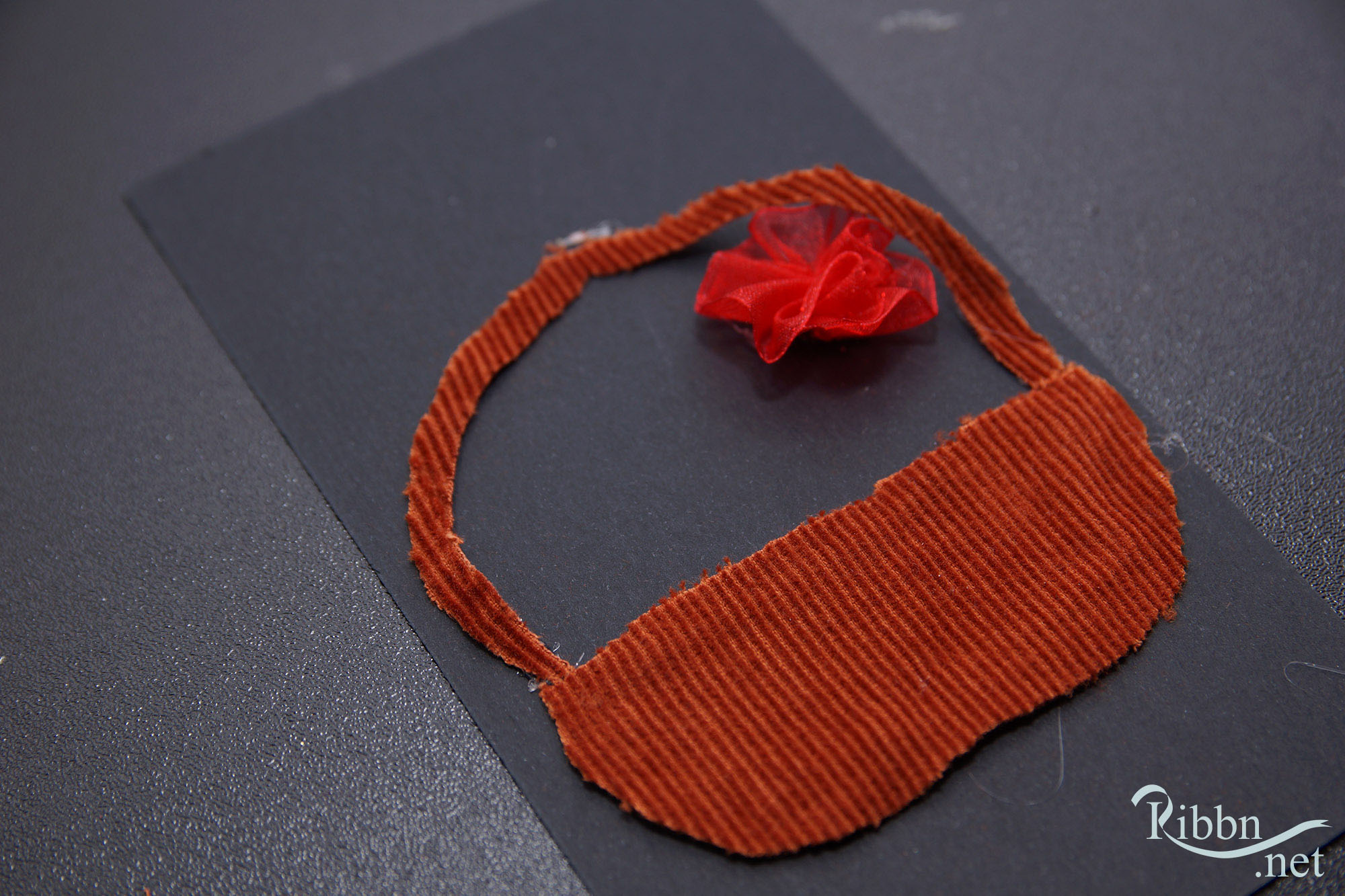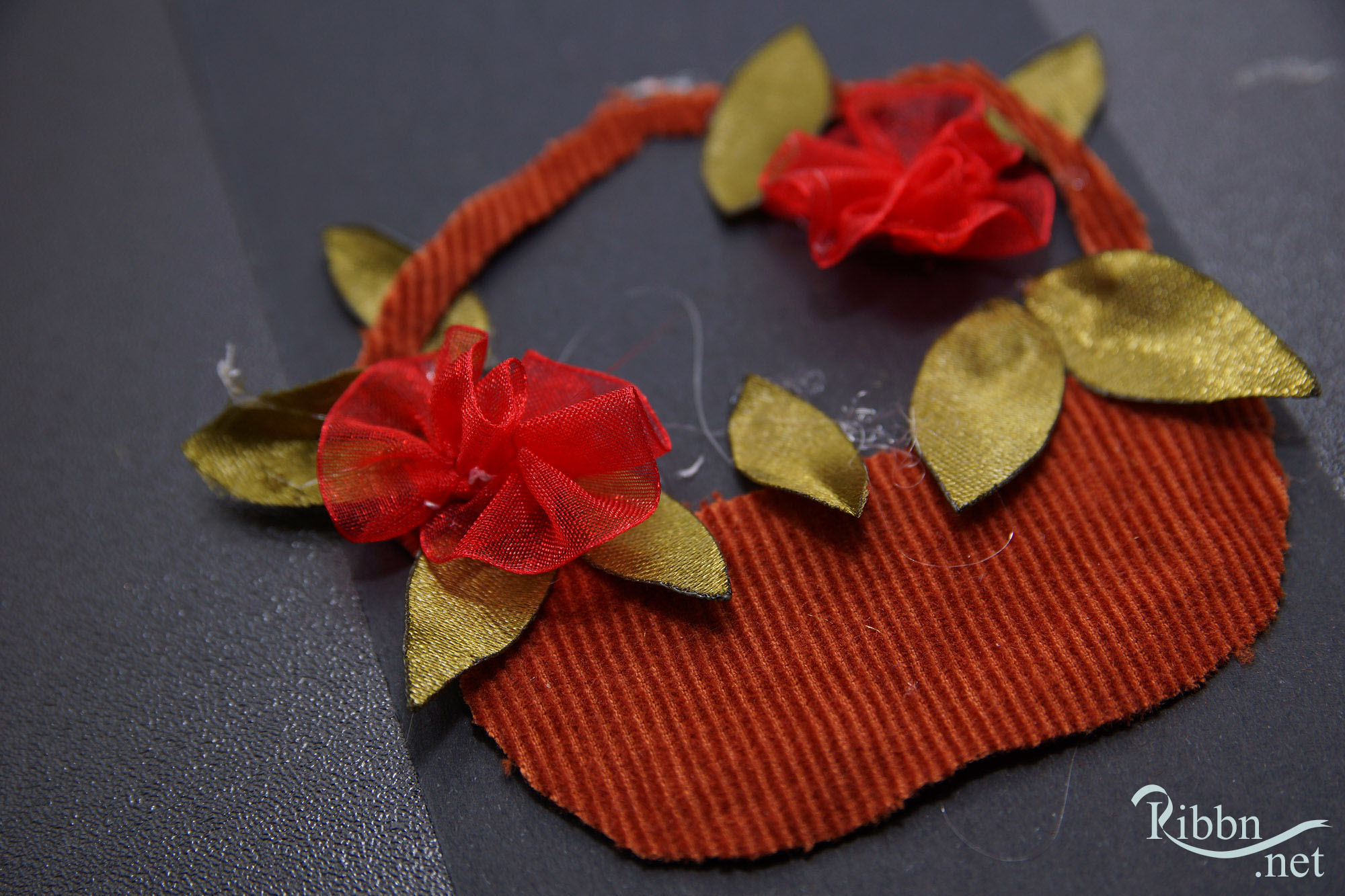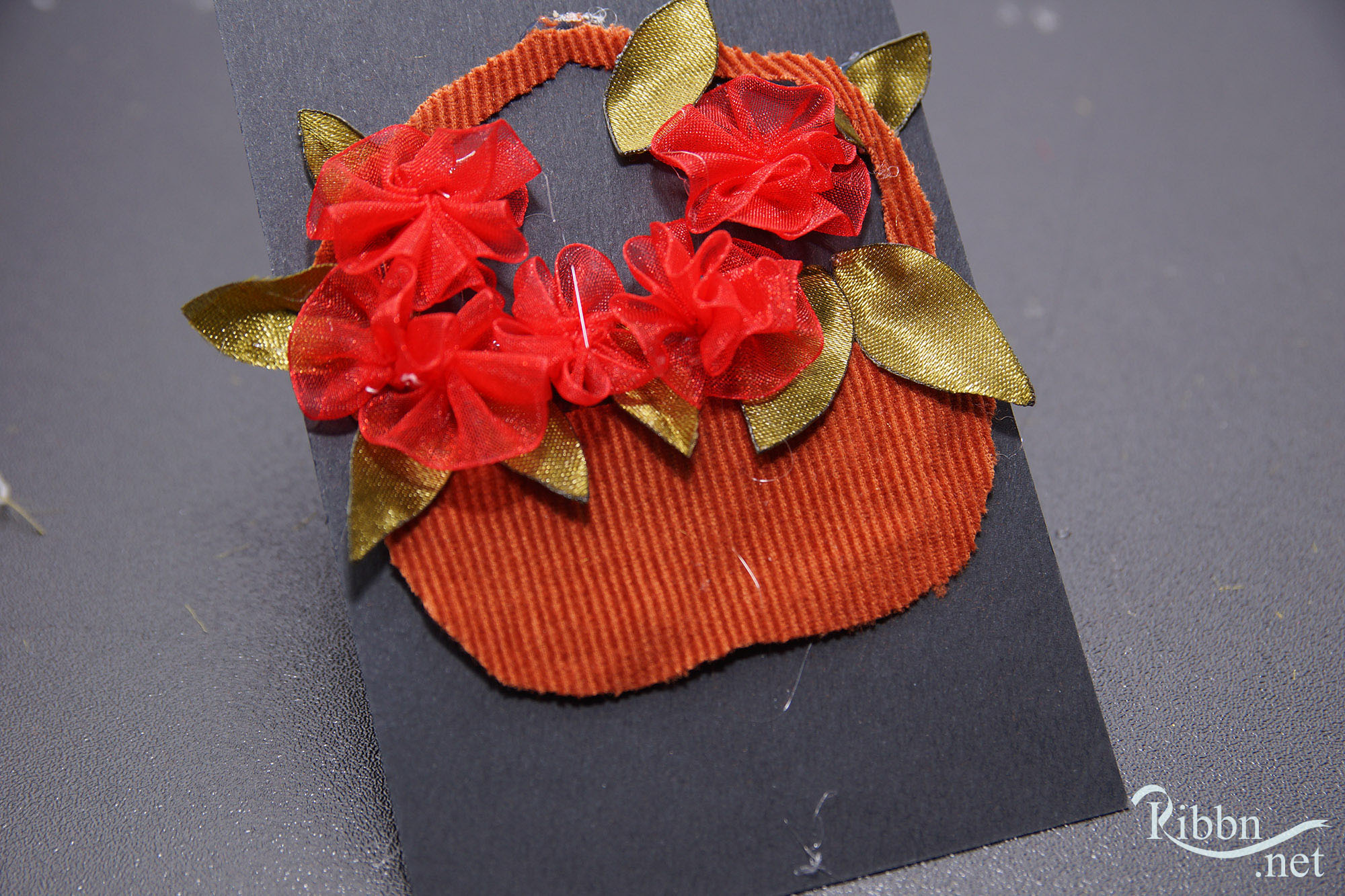 Step 9:Now take few artificial stigma and  apply some glue and place them randomly underneath the flowers.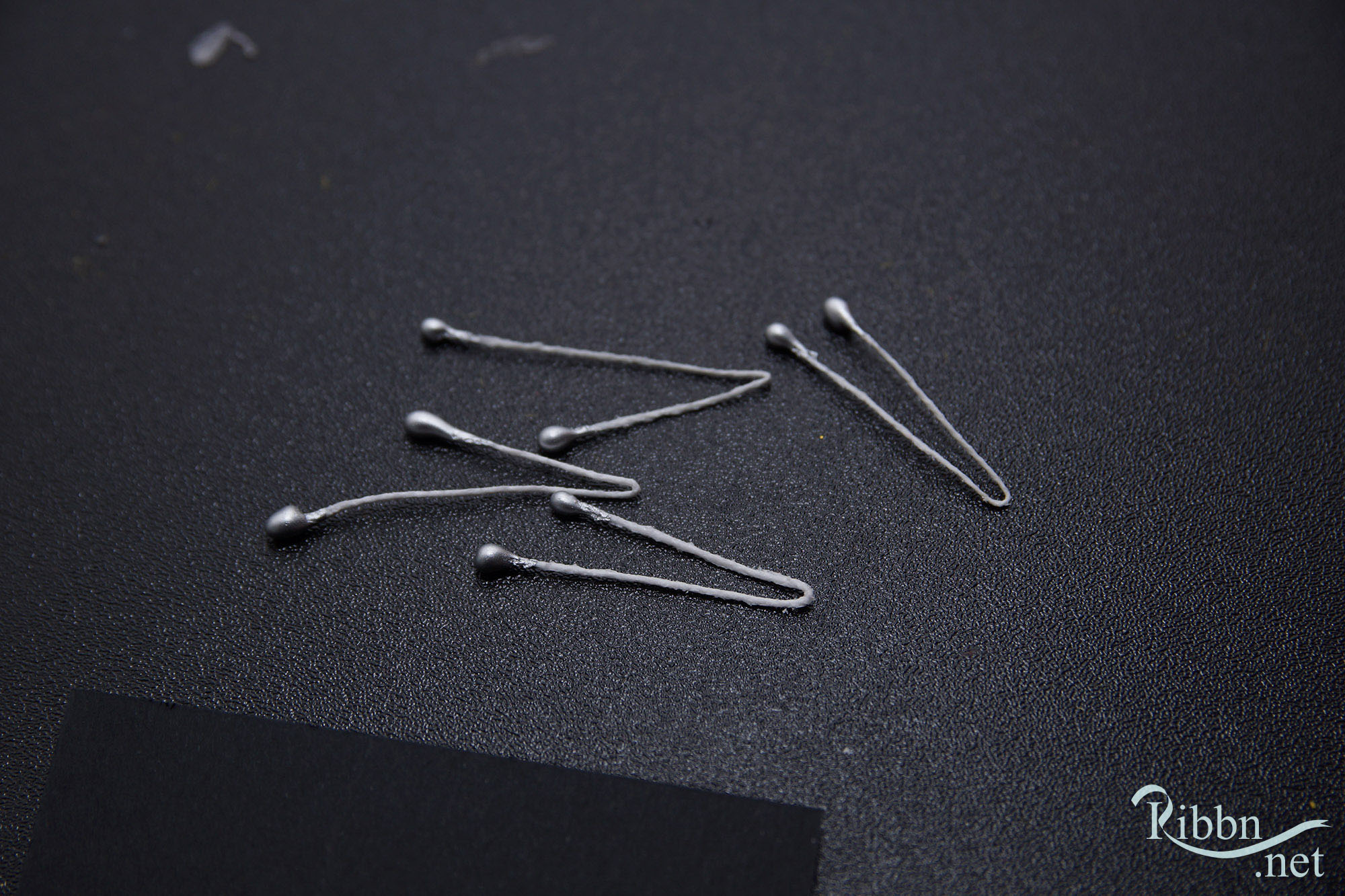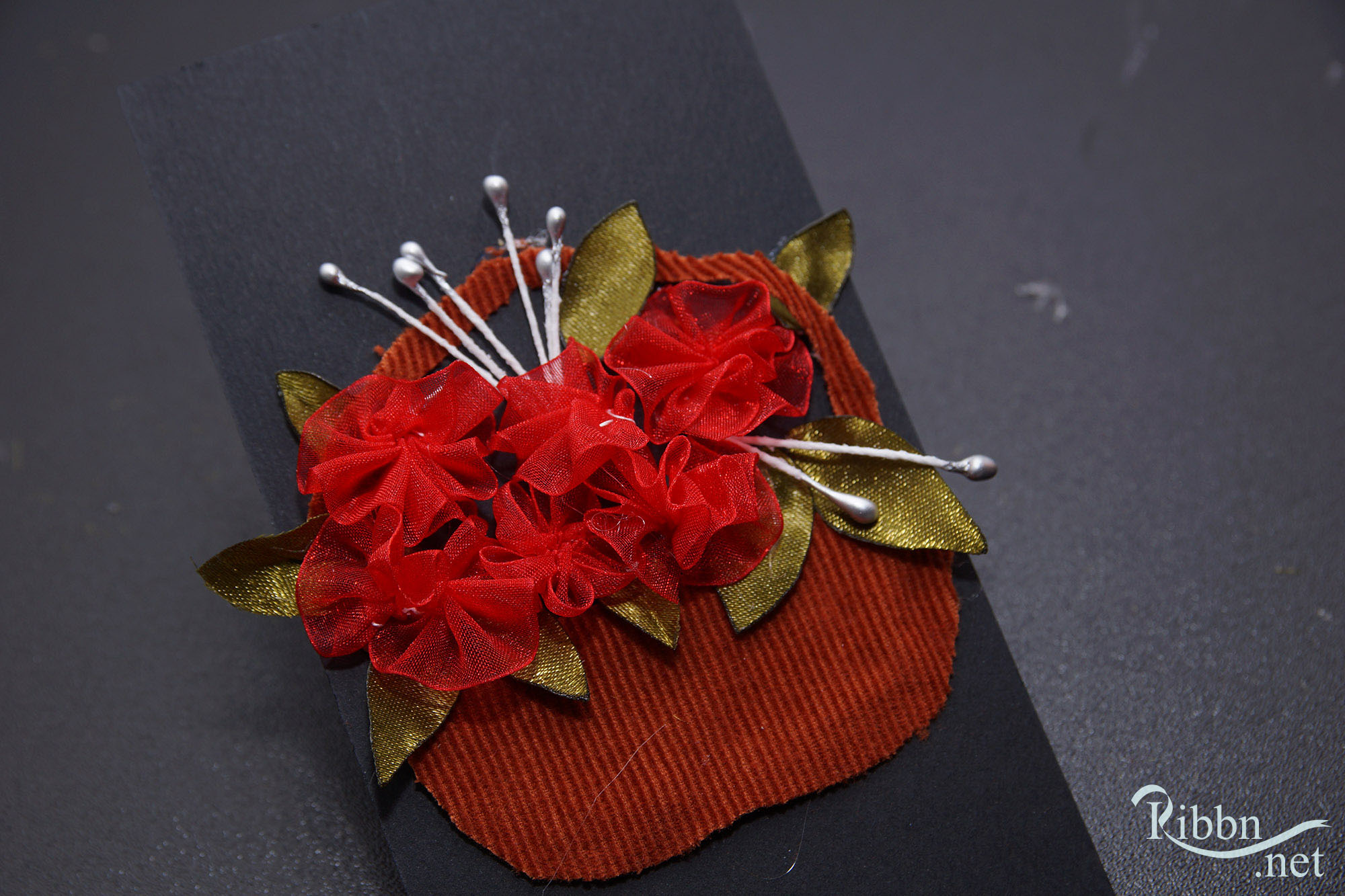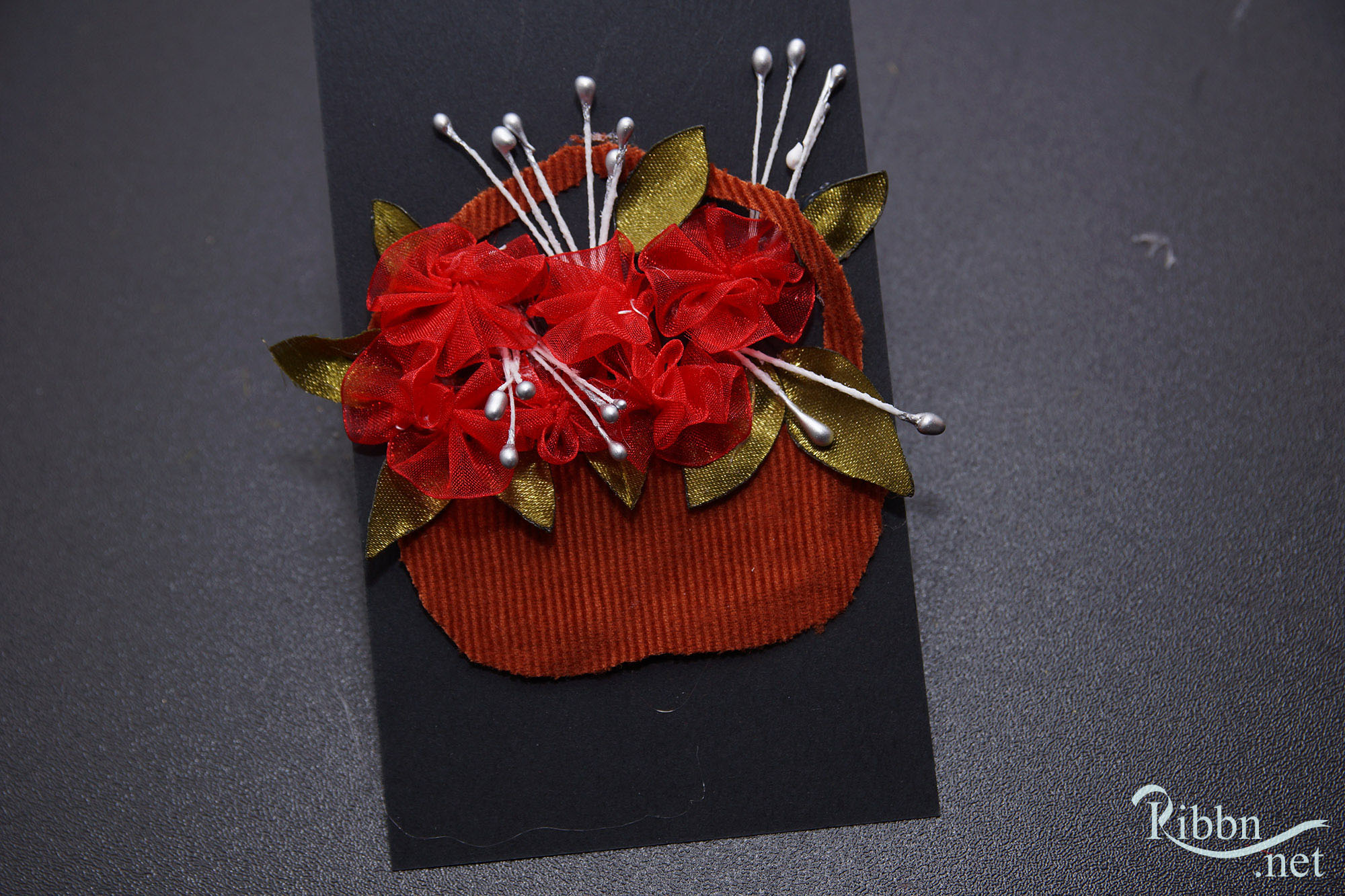 Step 10:Now, place the artificial stickers ,2 lady bug,2 stars in any where on the basket or on the flowers.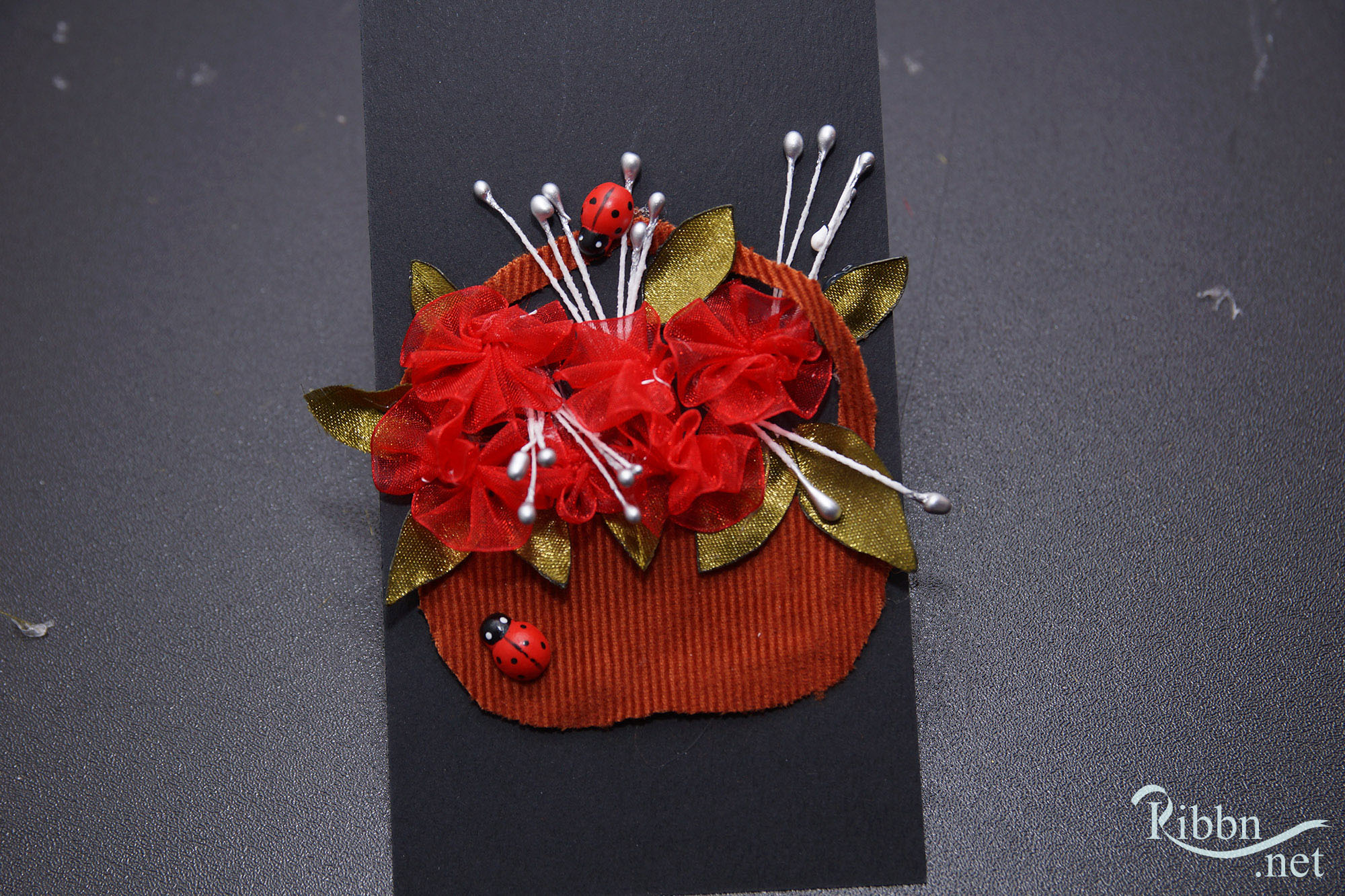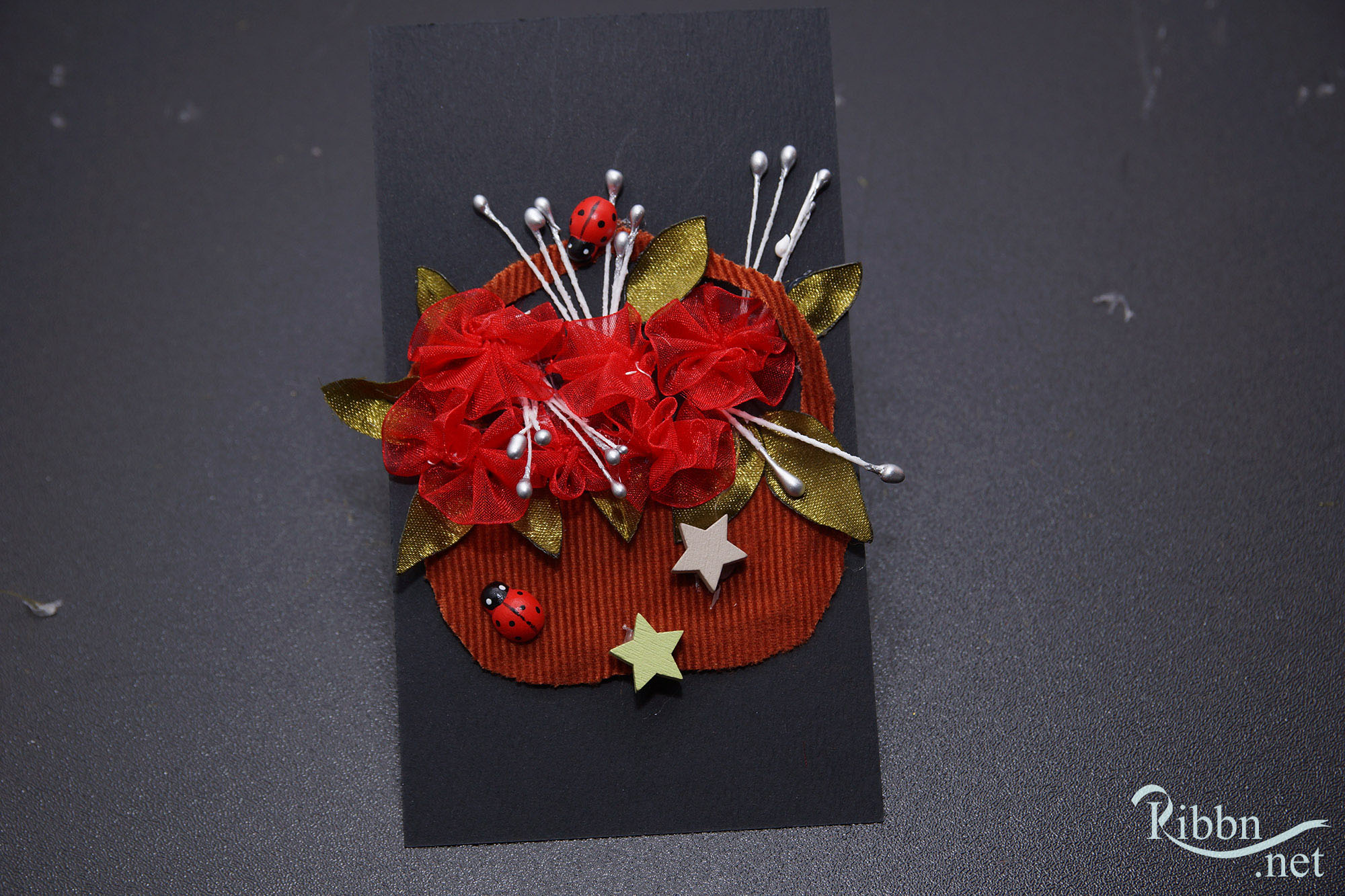 Step 13: Its optional to writ or stick any wishes as well as the patterned ribbon on the bottom of the card.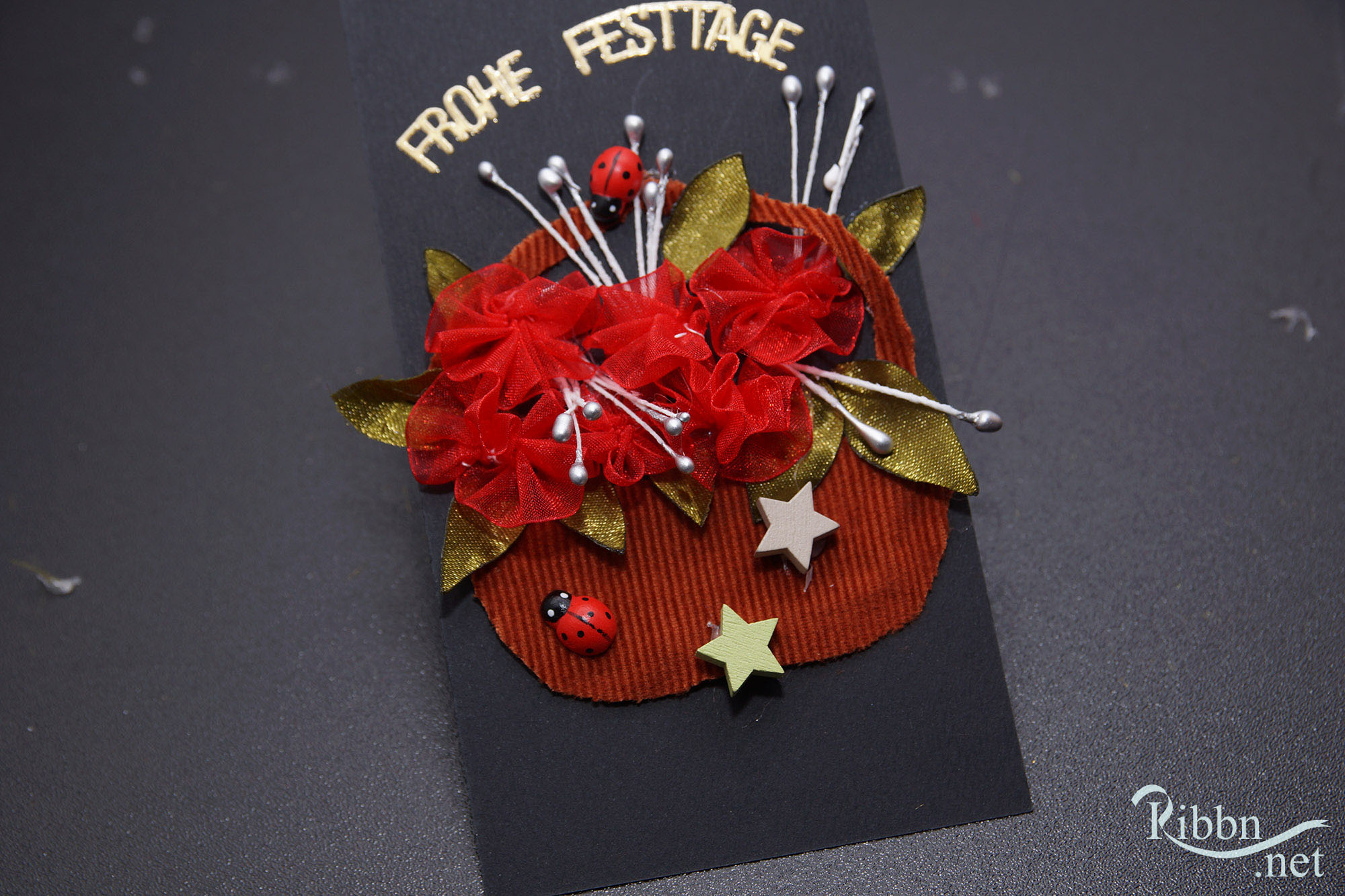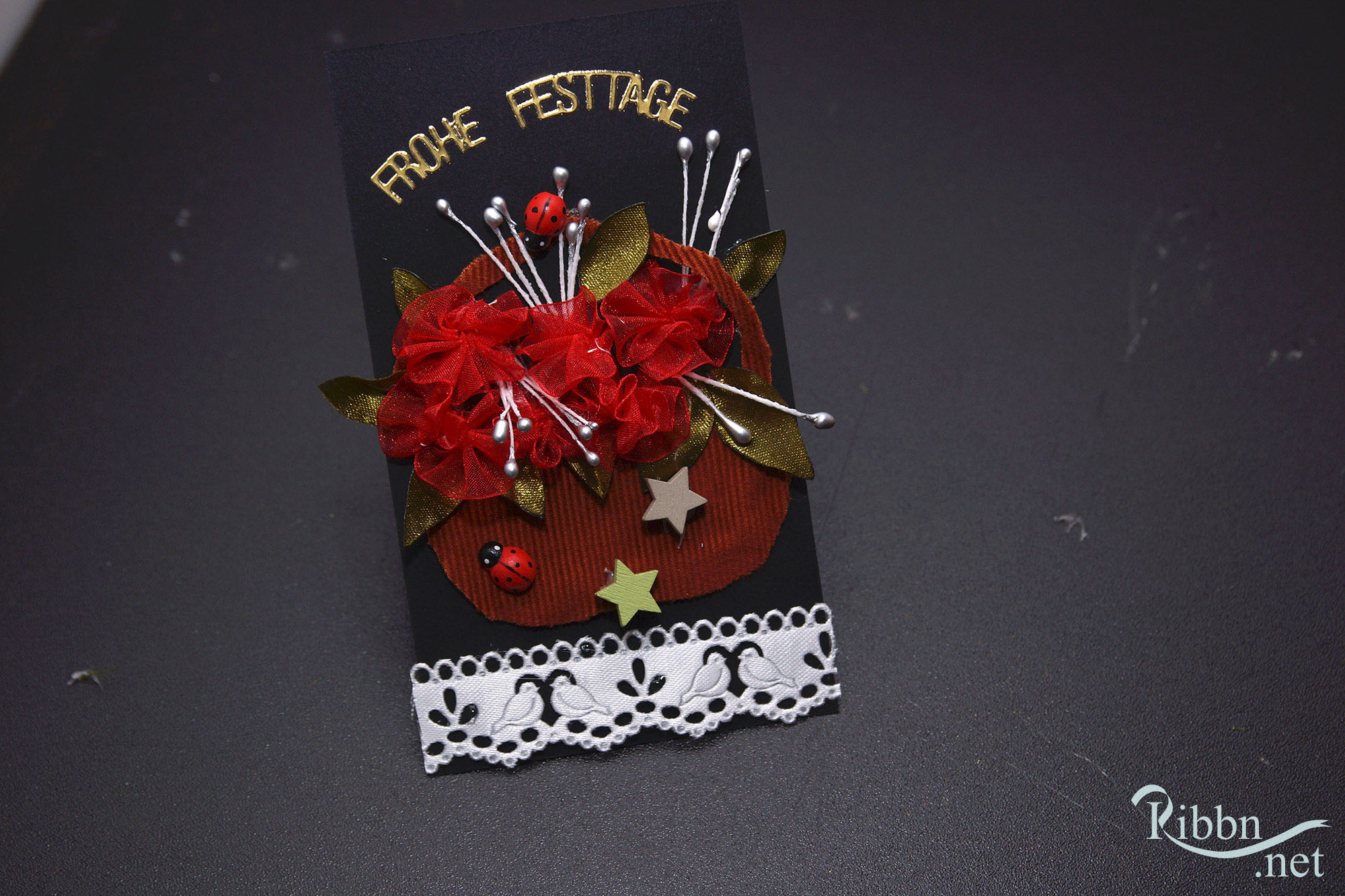 Important Information:
1.Cost :2 euro /card,
2.Time:  25-30 minutes/card,
3.Complexity : Simple to make.
There you go, we have just made beautiful yet easy festival season card.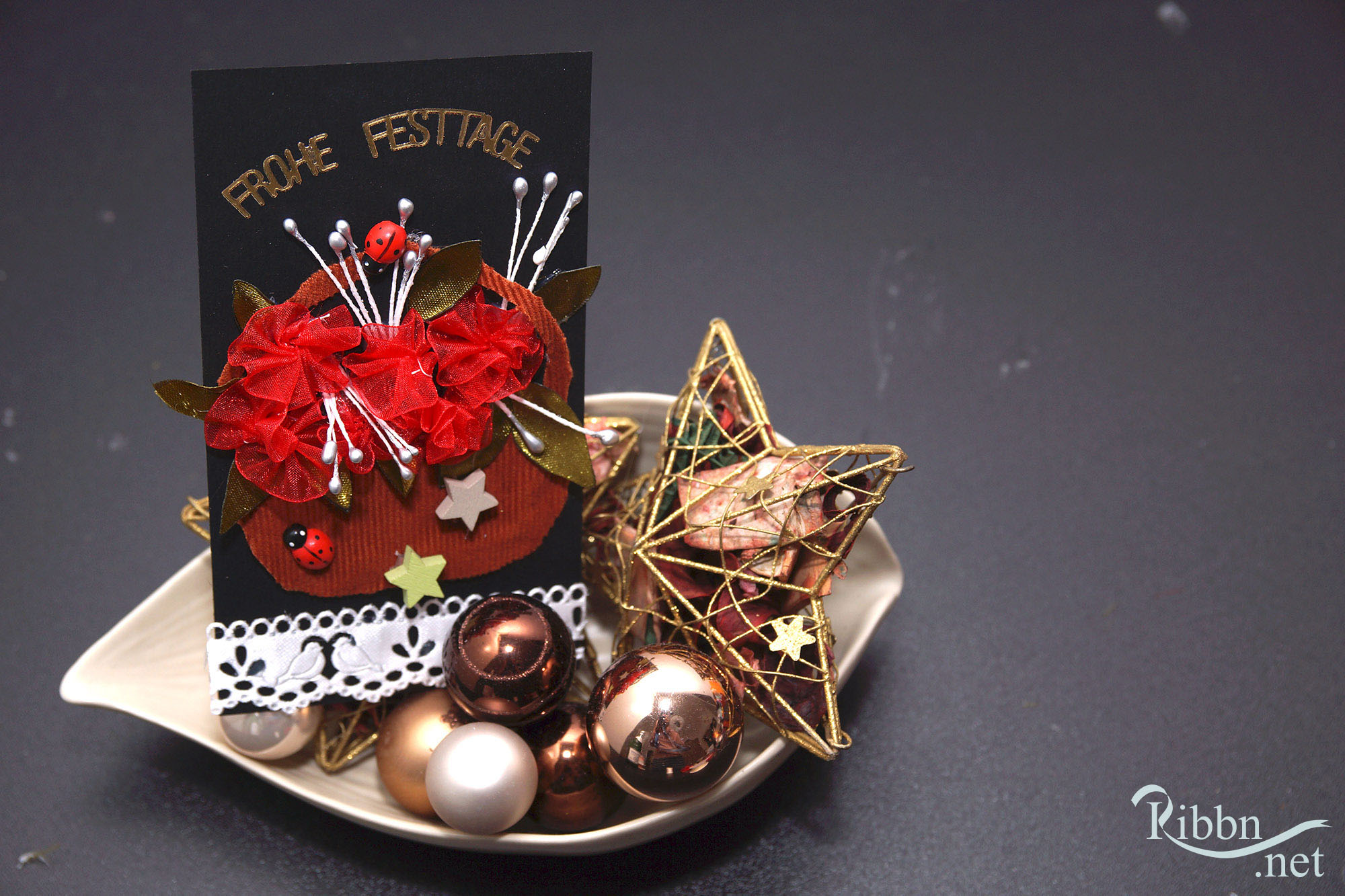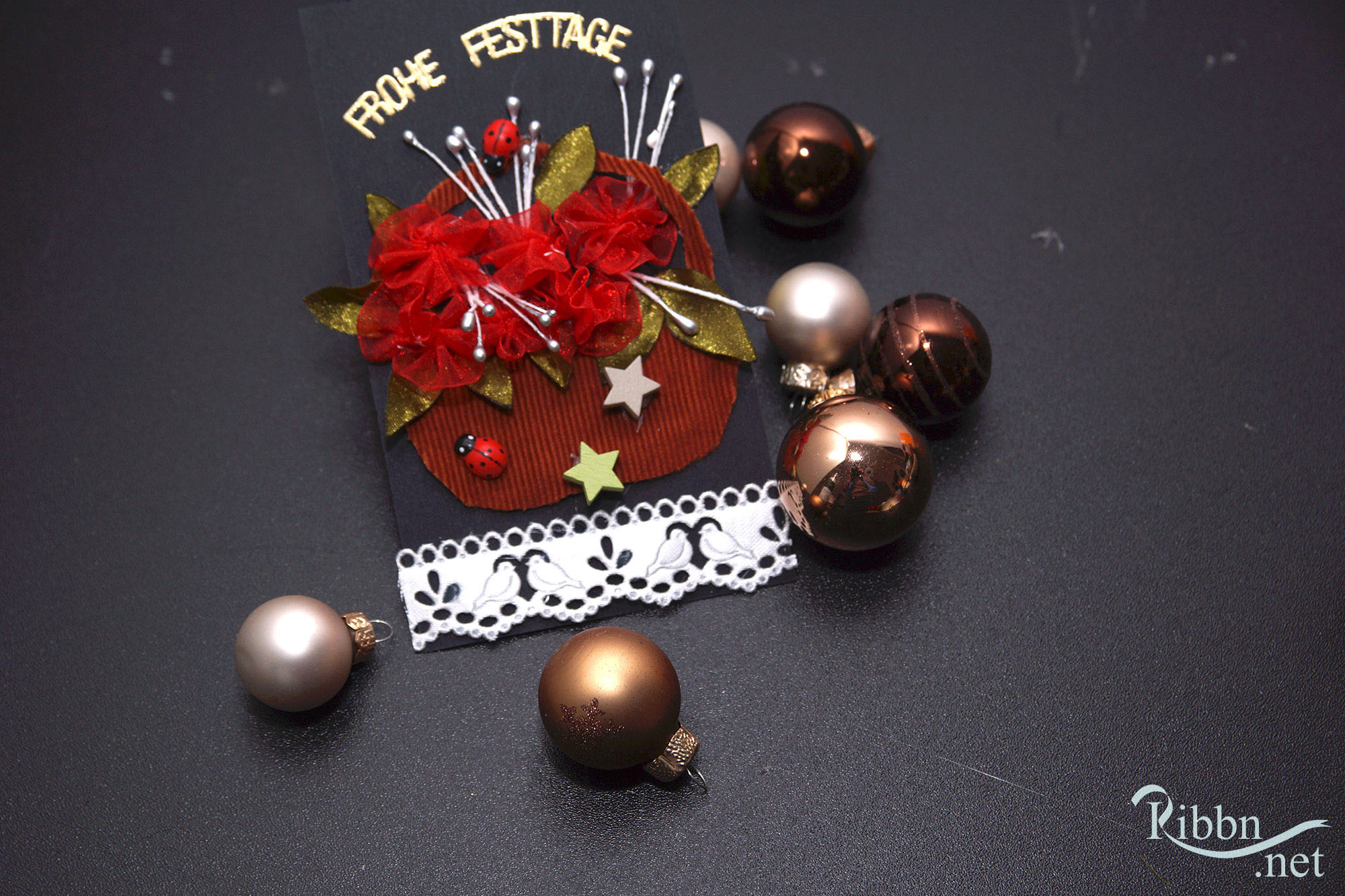 Thank you for reading my  blog, Please like and share your experience through social media.
Merry Christmas and Happy NewYear..!!