Hi all, I hope you all enjoying fall. Today I am going to show, how to make this beautiful half way flower fill heart shaped wreath. I like to change my interior every now and then, now we are at the beginning of beautiful fall. This wreath is going to add bit more joy  and charm to our home. So lets get started.
Things we need
Pink Organza ribbon,
Green satin ribbon,
Heart ornament,
Scissor,
Hot glue gun and glue,
candle and lighter,
Tweezers,
Clippers and wire,
Green sticky tape.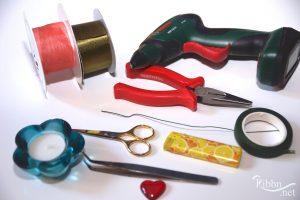 Step 1: Lets begin with making the stems. Take the floral wire wrap it with the green sticky tape.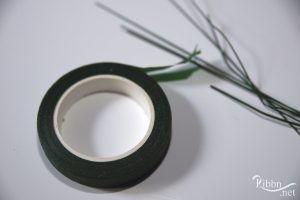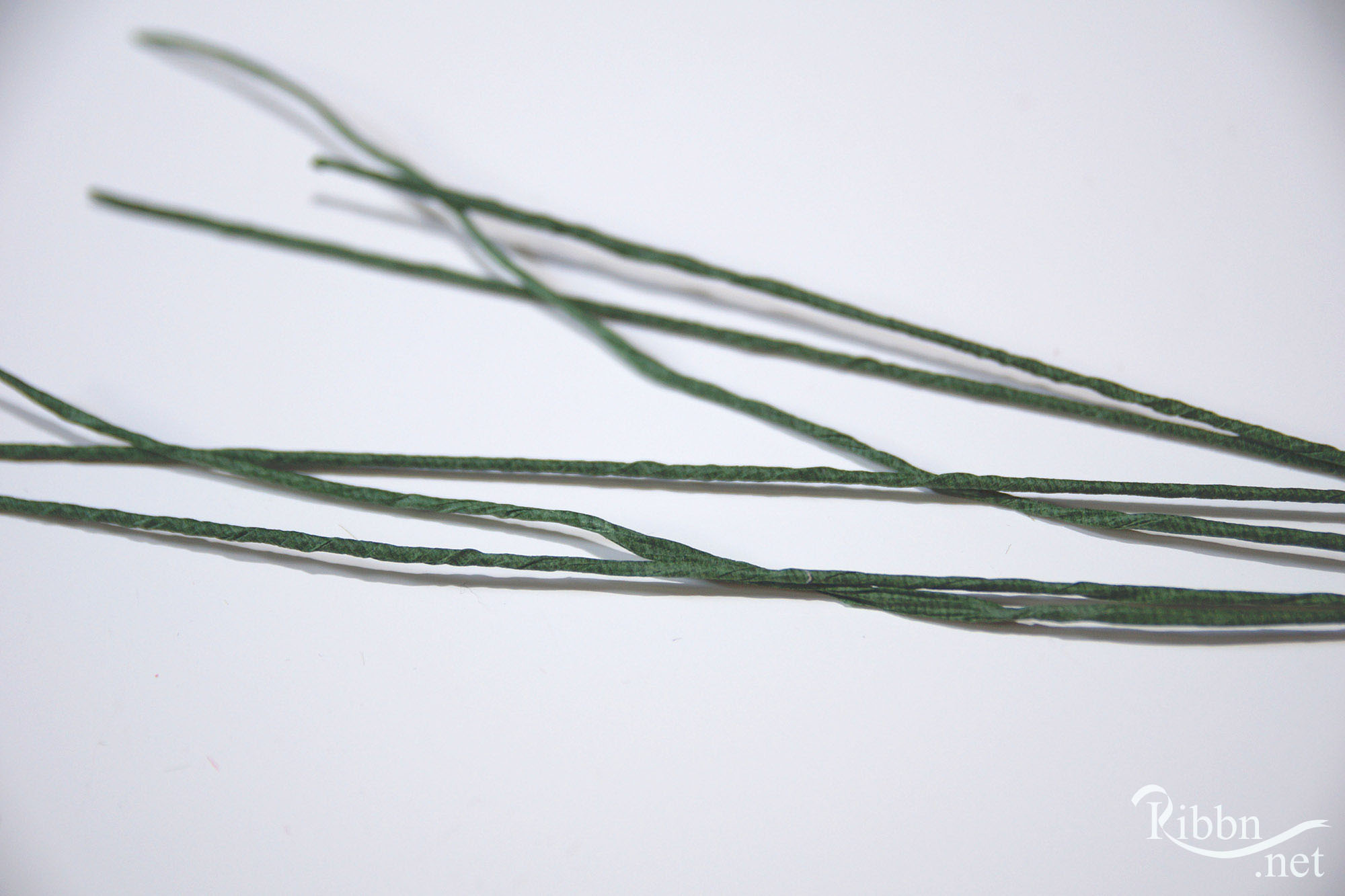 Step 2: Now we need to make leaves branches.For this we need to snip our wire, about 2 – 3 cm(in length).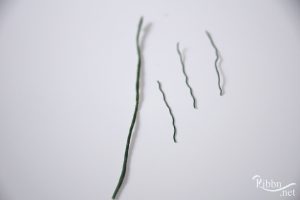 Step 3: Now take the smaller wire, stem  and sticky tape. We need to start adding the branch( smaller wire), by twisting one end on stem just as shown below.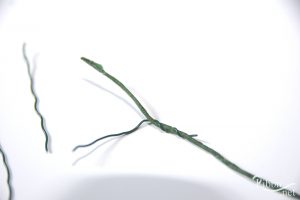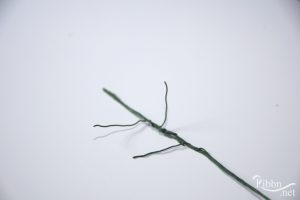 Step 4: once you are done twisting, wrap the visible wire with sticky green tape.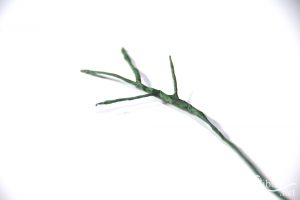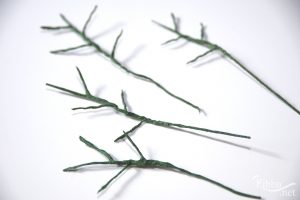 There we go our main stem for leaves branches are ready.
Step 5: Take the green satin ribbon for about 3cm and cut in leaf shape. singe the edges using candle. Now apply little bit hot glue and stick them to the branch we previously made.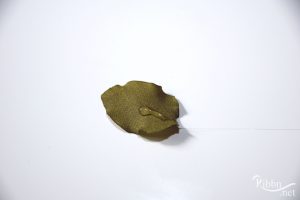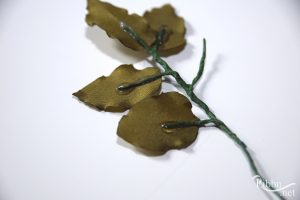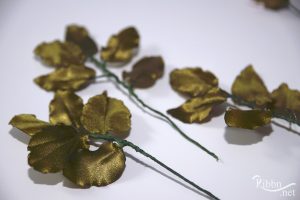 Step 6: Now we need two different sizes of petals. One about 3-5 inner petals  about 7-8 cm in length and the other about 4-6 petals about 8-10 cm in length. Depending on the size of the flower you need.
Step 7: lets start to make the flowers. Cut about 7-8 cm of the organza ribbon.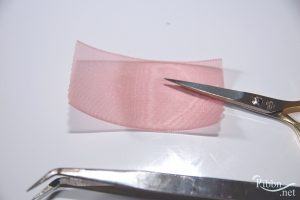 Step 8:Fold the ribbon as just shown below. First fold about 1 cm length wise,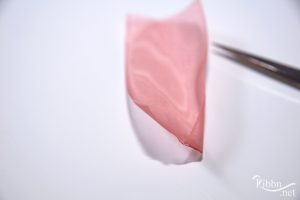 Step 9: Now bring one corner towards forming a triangle.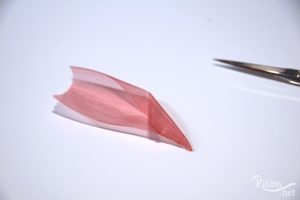 Step 10: Now bring the pointy end towards the rest of the ribbon just as shown below, using the candle singe the ends.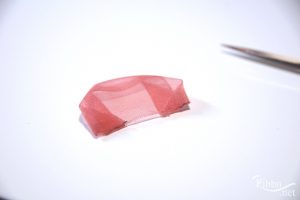 Step 11:Repeat  step 8,9,10 to the other side of the ribbon.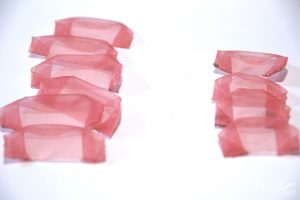 Step 12:Lets begin making the flower head. take one petal apply hot glue, place the stem wire and keep rotating the ribbon inwards.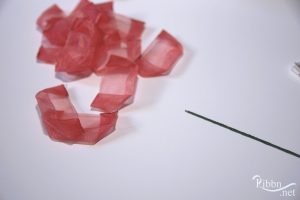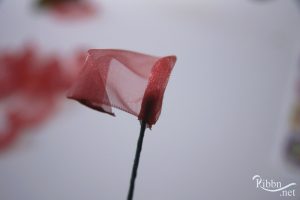 Step 13: we can keep adding the petal one after another.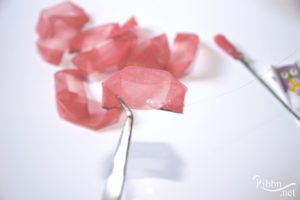 Step 14: By just adjusting the number petals we can get different sizes of flower head.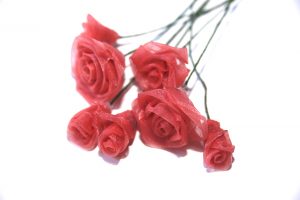 Step 15: We need to make 3 sepals for each flower head. In order to make the sepals, take the green satin ribbon for about 2cm and cut in leaf shape. singe the edges using candle.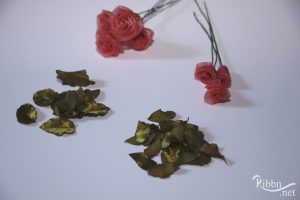 Step 16: Now apply hot glue on the flower head closer to the stem and stick the sepals you just made.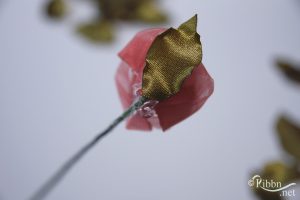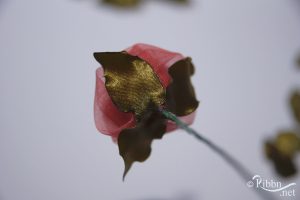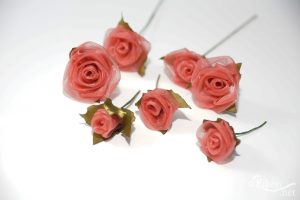 Step 17: At this stage we are almost ready to assemble our flowers. Now we are going to place few flowers facing upwards and few facing downwards. So its up to you to spread up the sizes of flowers.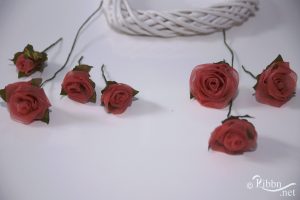 You can also notice only two of my medium sized flowers has longer stem and all the rest of the flowers have only about 3-4 cm of stem length. The reason behind this is we are going to twist the short stem flowers on the longer stem flower to make one stem bunch.
Step 18: I am going to place the flowers just by adjusting in different levels of  heights. And also I place the flower bunch on top of the leaves.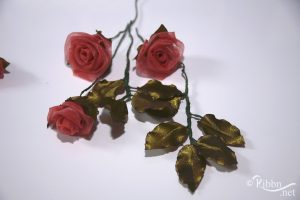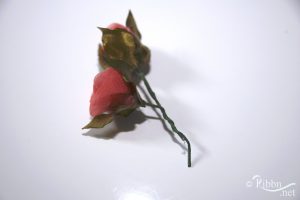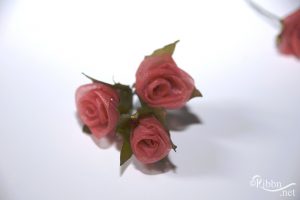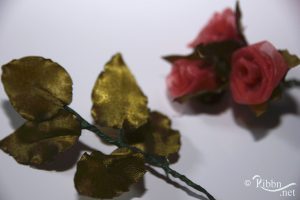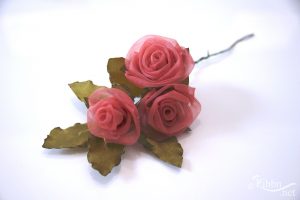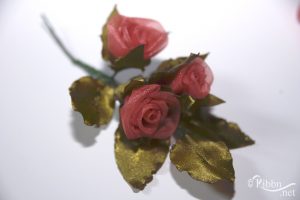 Step 19: I repeat step 18 again for making another bunch.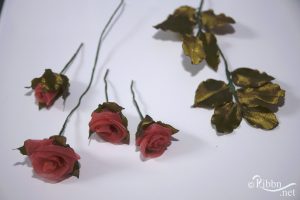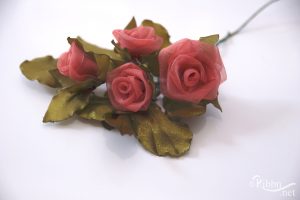 Step 20: We have two beautifully well arranged rose bunches each with one single stem.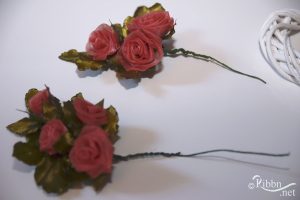 Step 21: Now twist those two stems  just as shown below.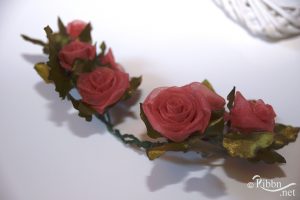 Step 22: Now place this flower bunch on one side of the wreath as shown below ( you may use some wire to keep the flower bunch in place).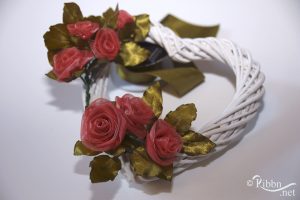 Step 23: At this point you may notice the gap between the two bunches  is showing off. Take a small piece green satin ribbon apply glue and wrap around the wreath and the flower stem.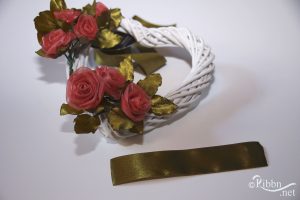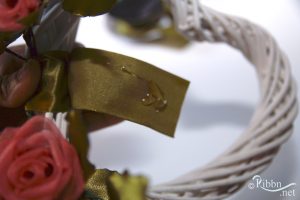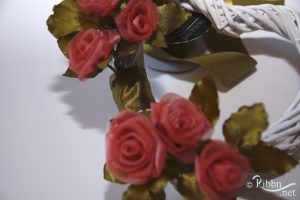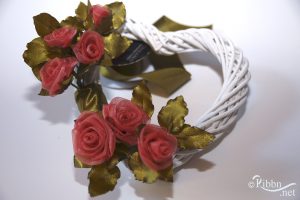 Step 24: Cut  about 15 cm, 13 cm and 10 cm in length from green satin and the organza ribbon.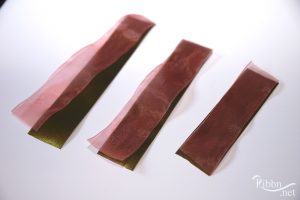 Step 25 : take one green ribbon and organza ribbon of same size. Hold all four ends tightly, using candle singe so the ribbons get sealed, making a closed ring.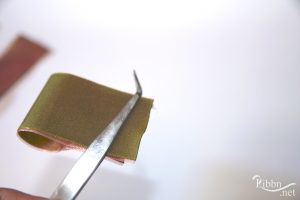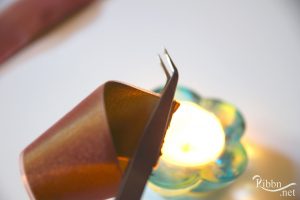 Step 26: Now flip the ribbon so the organza ribbon side is visible.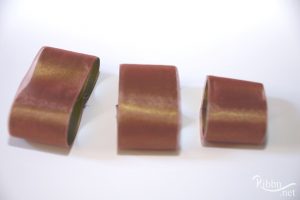 Step 27: apply hot glue in middle of each ring, place the next sized ribbon ring on top making three different layers, just as shown.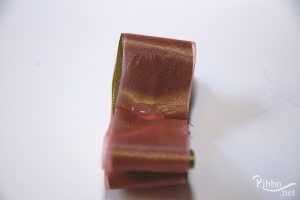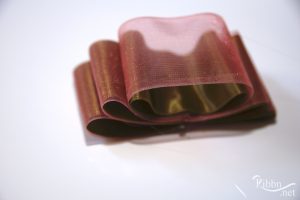 Step 28: Apply hot glue on the heart ornament and place it on the middle of the top most layer.Now our bow is ready.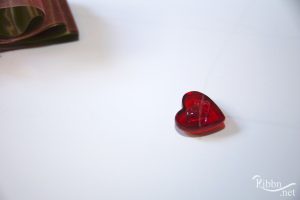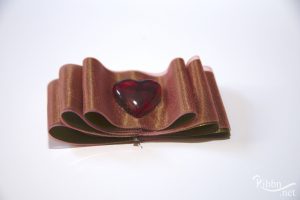 Step 29: apply hot glue on the green ribbon which is wrapped around the wreath and flower stem, place the bow and press firmly so the gap is covered.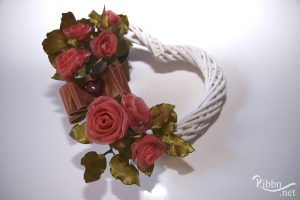 Step 30: Using a small green ribbon about 4cm in length, try to pull the ribbon through the gaps in the wreath.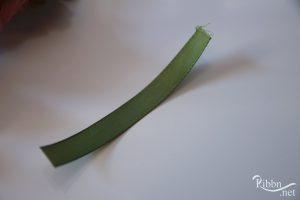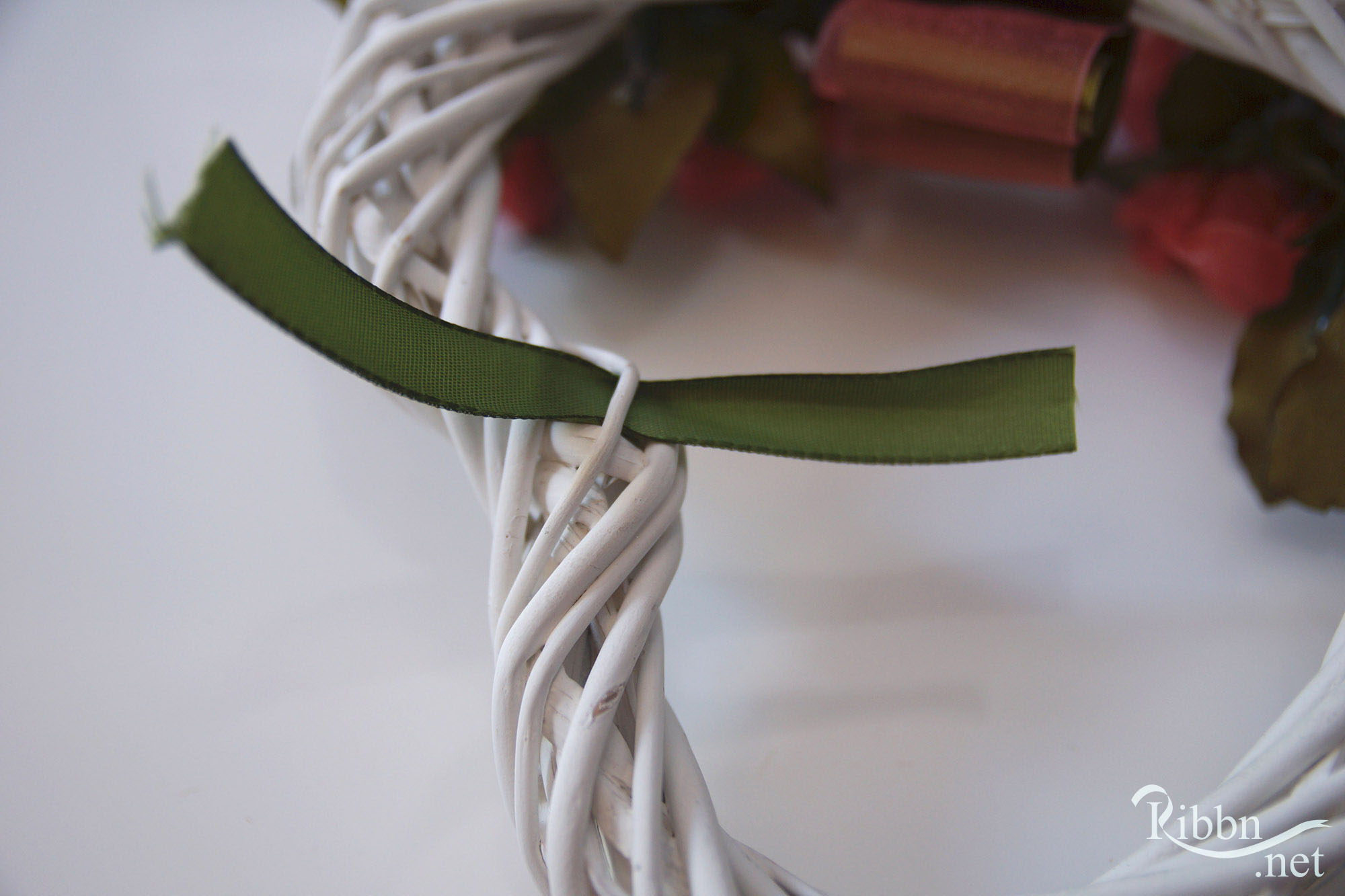 Step 31 : singe the ends together using candle or lighter. This is the hanging loop for our wreath.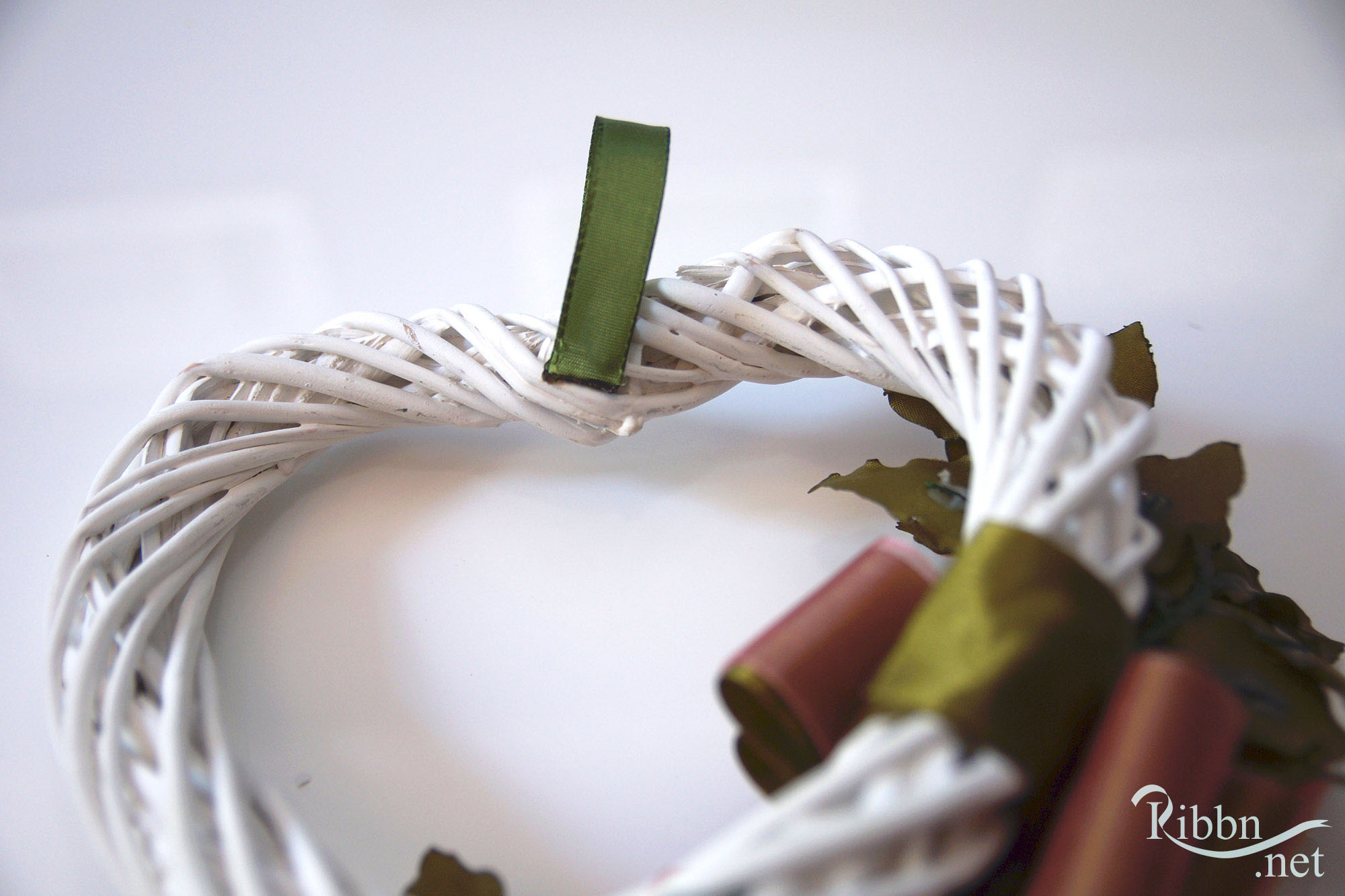 Important Information:
1.Cost :50c /flower,
2.Time: 15– 20 minutes/ flower,
3.Complexity : Medium difficulty to make.
There you go, we  have just made a very attractive hanging decoration. You may use any type or shapes of wreath for this particular flower arrangement.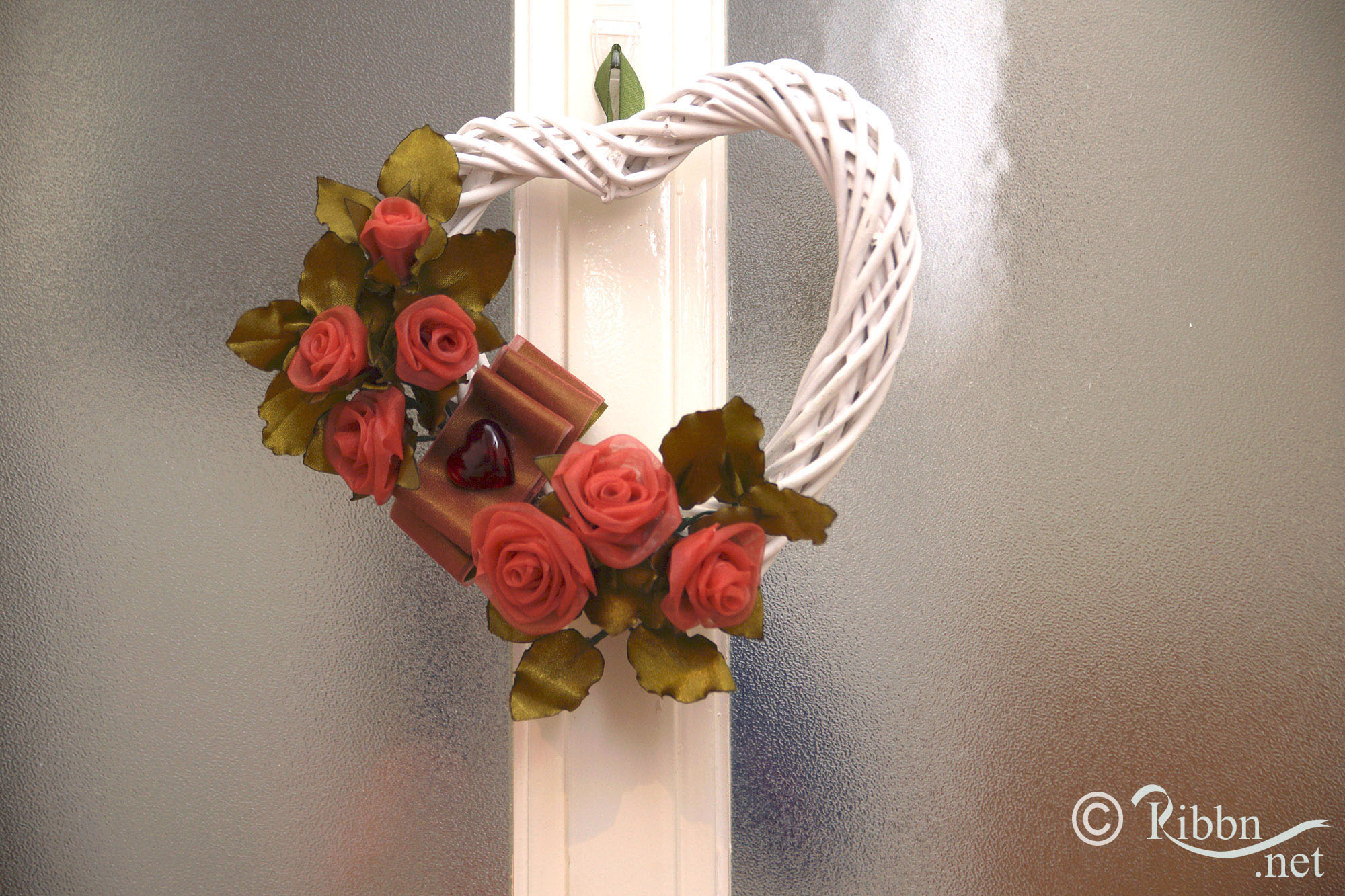 Thank you for reading my  blog, Please like and share your experience through social media.