Quick and easy Christmas ideas:
Here we would like to show how to make 3 different Christmas tree hangings.
Things we need:
Two diffrent types of 12mm ribbon,
20mm organza ribbon,
25mm wired ribbon,
Decorative hanging thread,
Thread and needle,
Hot glue gun (optional),
Pine cones,
Little figurine,
White beads.
First cut 3 different lengths of 12mm ribbon, add one bead on each ribbon and stitch the edges like shown in the following pictures. Stick all there edges and keep it a side.
  
Make a running stitch through ribbon, once you reach the end of the ribbon, pull the thread through tightly, attach both the end to each other to form a ring.
      
Bring the needle through the middle and secure the bead ring.

Turn the bow around and stick the three beaded ribbon in the middle.

Now take wired organza ribbon and pull the wire from two corners of the same edge making a circle . Tie the edges.
     
Stick the ribbon bow to one of the hanging ring as shown.

Repeat step 10 and 11 for two more times
Thank you for reading our post hope you all enjoy our tutorial.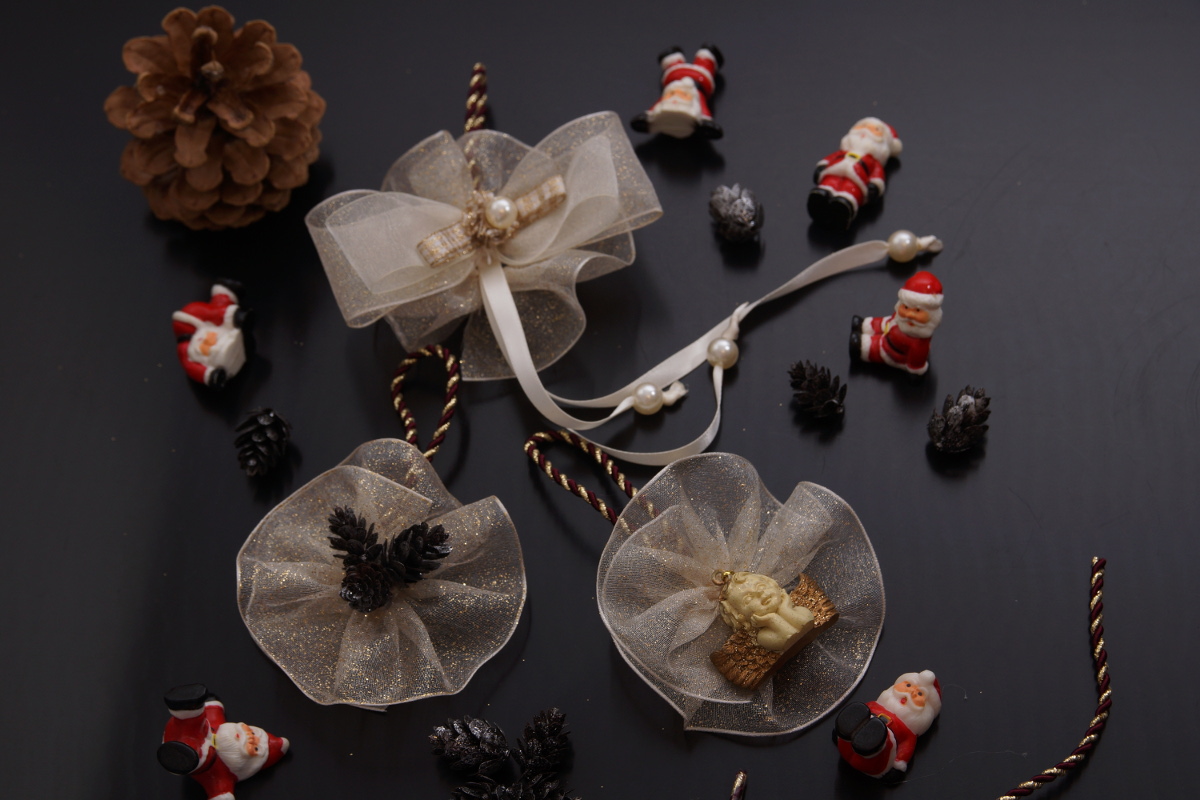 We wish you all merry Christmas.