Hey everyone , Since we are very close to 4th of  July. Today's tutorial we are going to make a beautiful flag bouquet,I am very excited about it. so lets get started.
Things needed: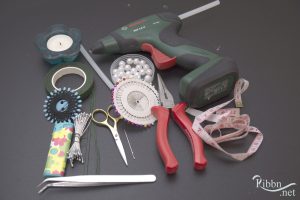 Beaded pins,
Scissors,
Needle and thread.
Hot glue gun (optional),
Floral artificial stigma bunch,
measuring tape,
green sticky flower tape,
decoration pearls,
Wired flower stems and clipper.
tweezers
We need all these different colored ribbons: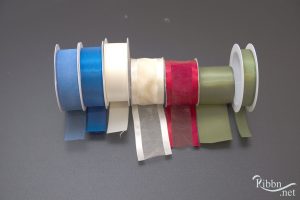 Now, We need to make a two different white flowers one for white line and one for the stars , Red colour and blue flowers. We are going to make this arrangement using the flowers we already made.
Star Flower
Step 1: Click the link to make the star flowers.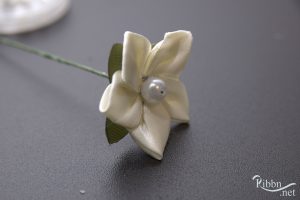 Make as many you need for your flower basket. I am making 10 of those.
Blue Flower
Step 2: Click the link to make  blue tulips.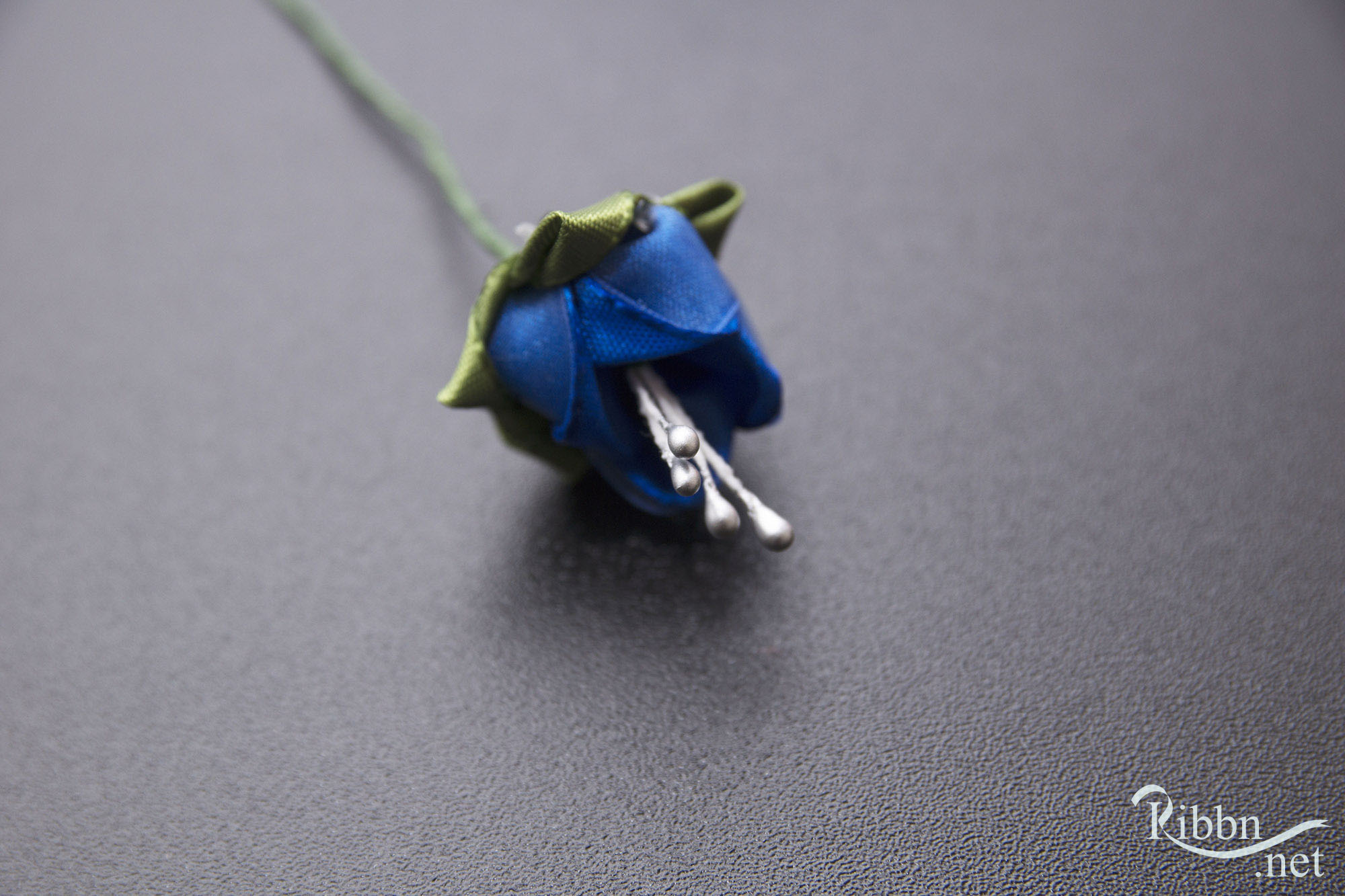 White and red Flowers
Step 3 : Click the link for our white and red carnations.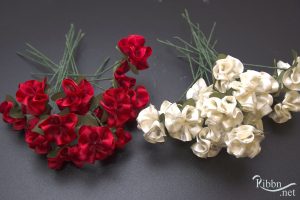 Step 4: Now our four different flowers are ready, Now we can jump into our flower arrangement.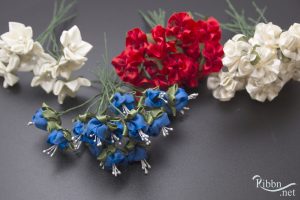 Using some thermo form to the base of your basket , start arranging your flowers as it is in USA Flag.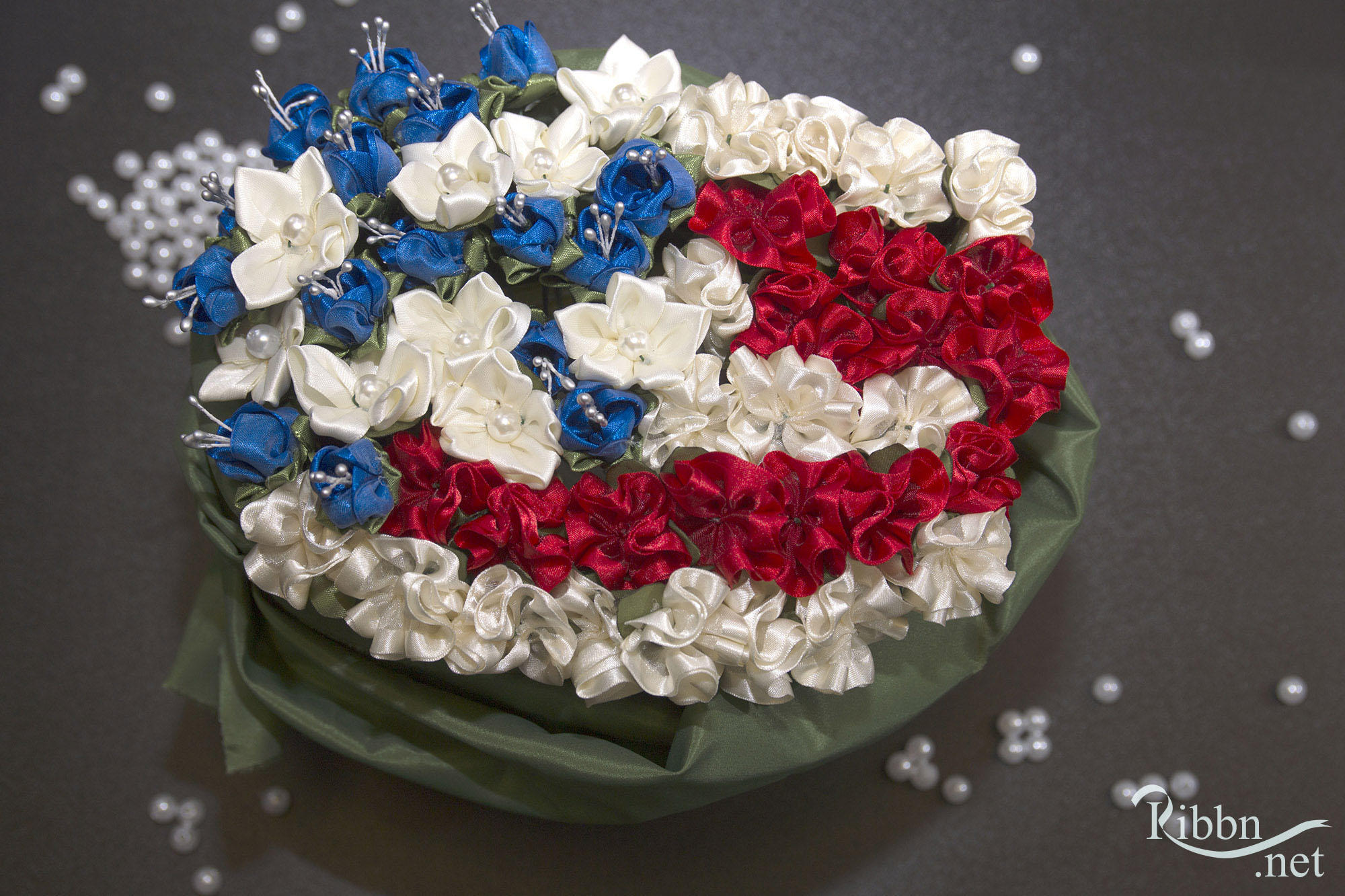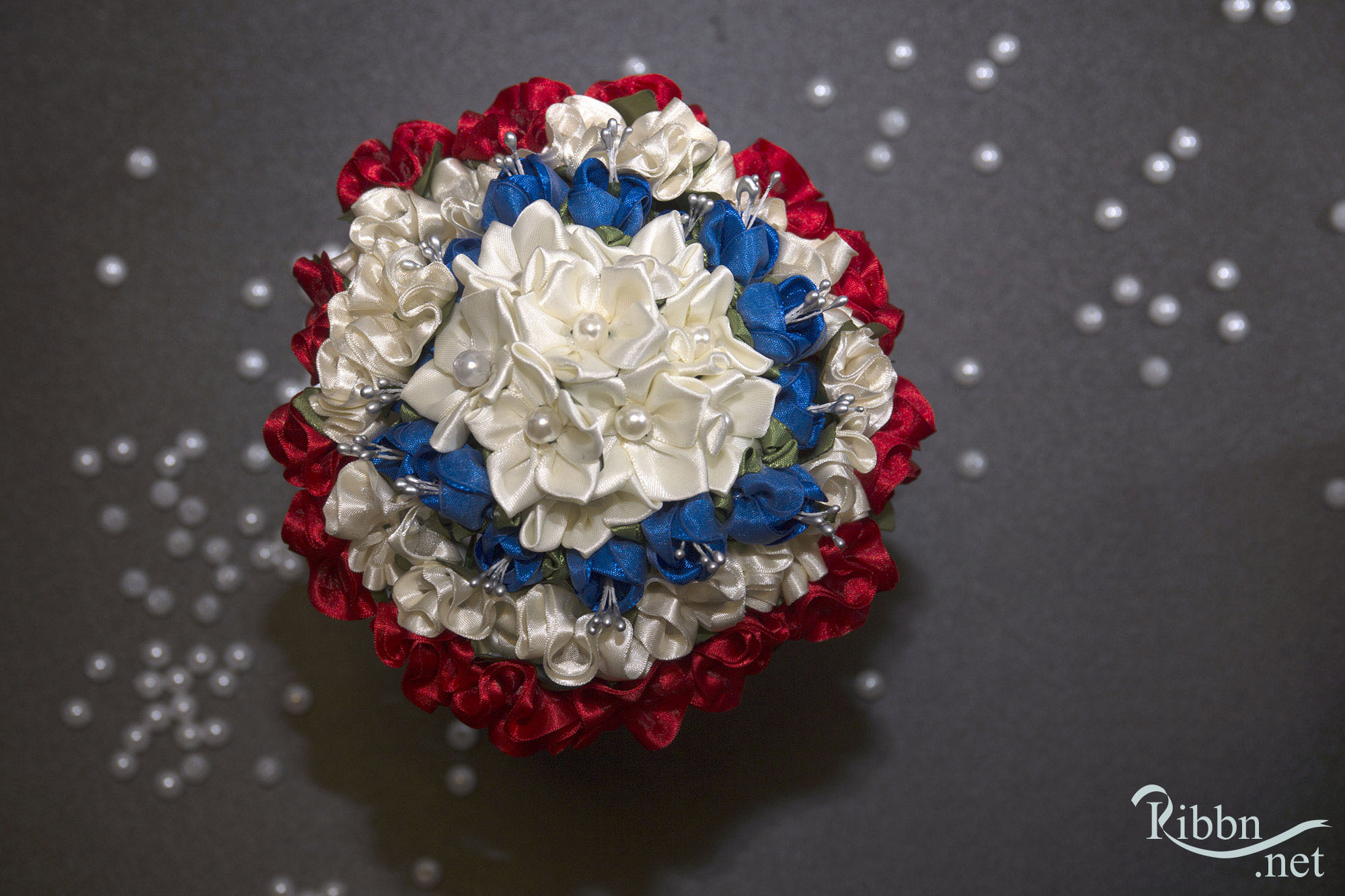 Ribbn Blog Wishes you all a very happy Independence Day "God Bless America ". Hope you all enjoyed the tutorial. Thank you for reading my blog, Please follow, like and share your experience through social media.