Hi everyone, I guess you all are really busy having all these great ideas for upcoming valentines day. Let me add some more ideas to your creative and surprise gift thoughts for your valentine this year. So lets get started.
THINGS WE NEED:
40 mm(width) Orange Polyester silk ribbon,
40 mm(width) Olive green Polyester silk ribbon,
Scissors,
Lighter or Candle,
floral wire,
Green sticky tape,
Hot glue gun and glue sticks,
Ball pin.
We are going to make a beautiful flower bunch and a gift centrepiece.
Step 1: For making petals cut about 10cm in length ribbon.First fold the ribbon just as shown in the following pictures, secure the fold using ball pin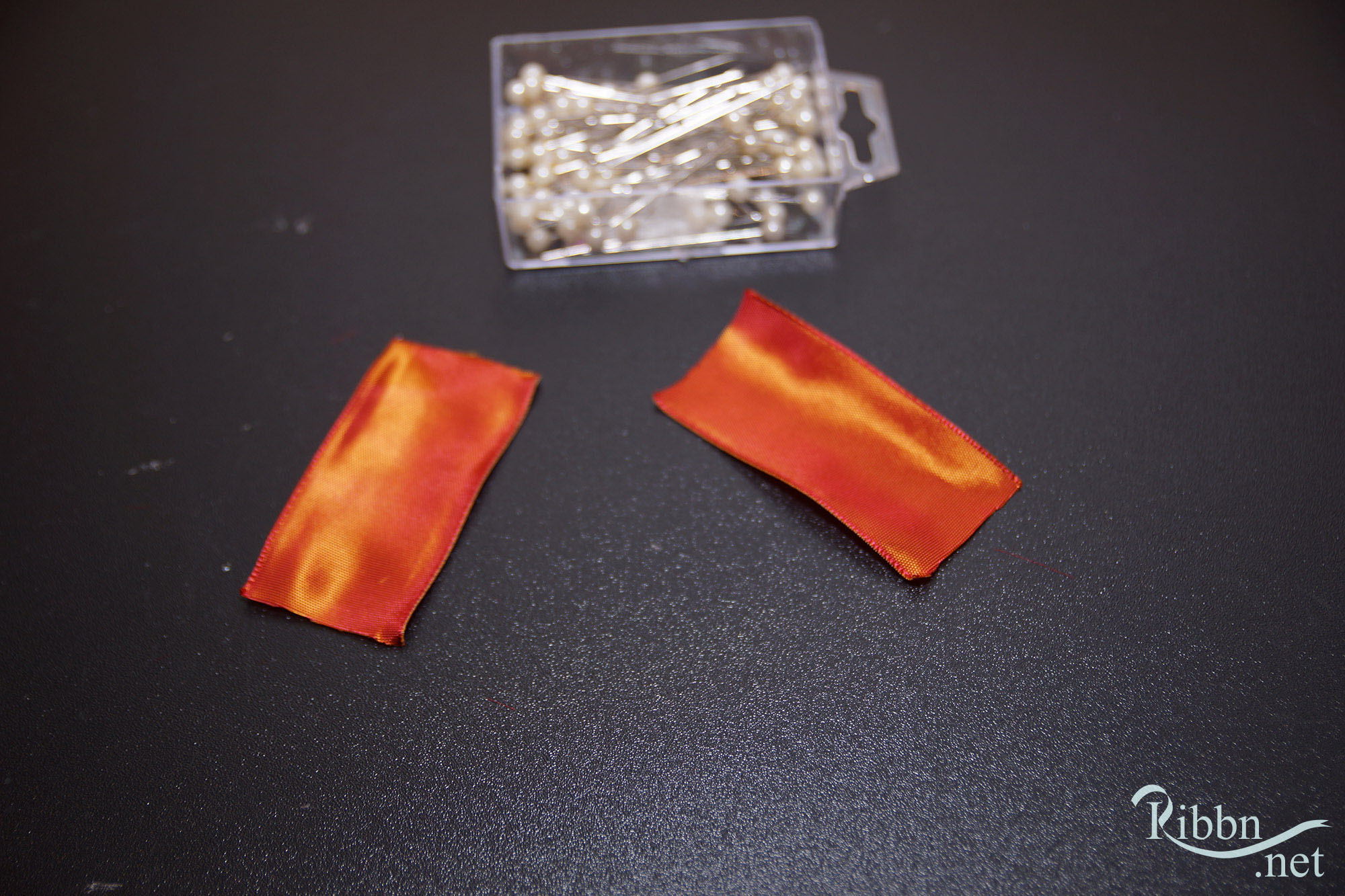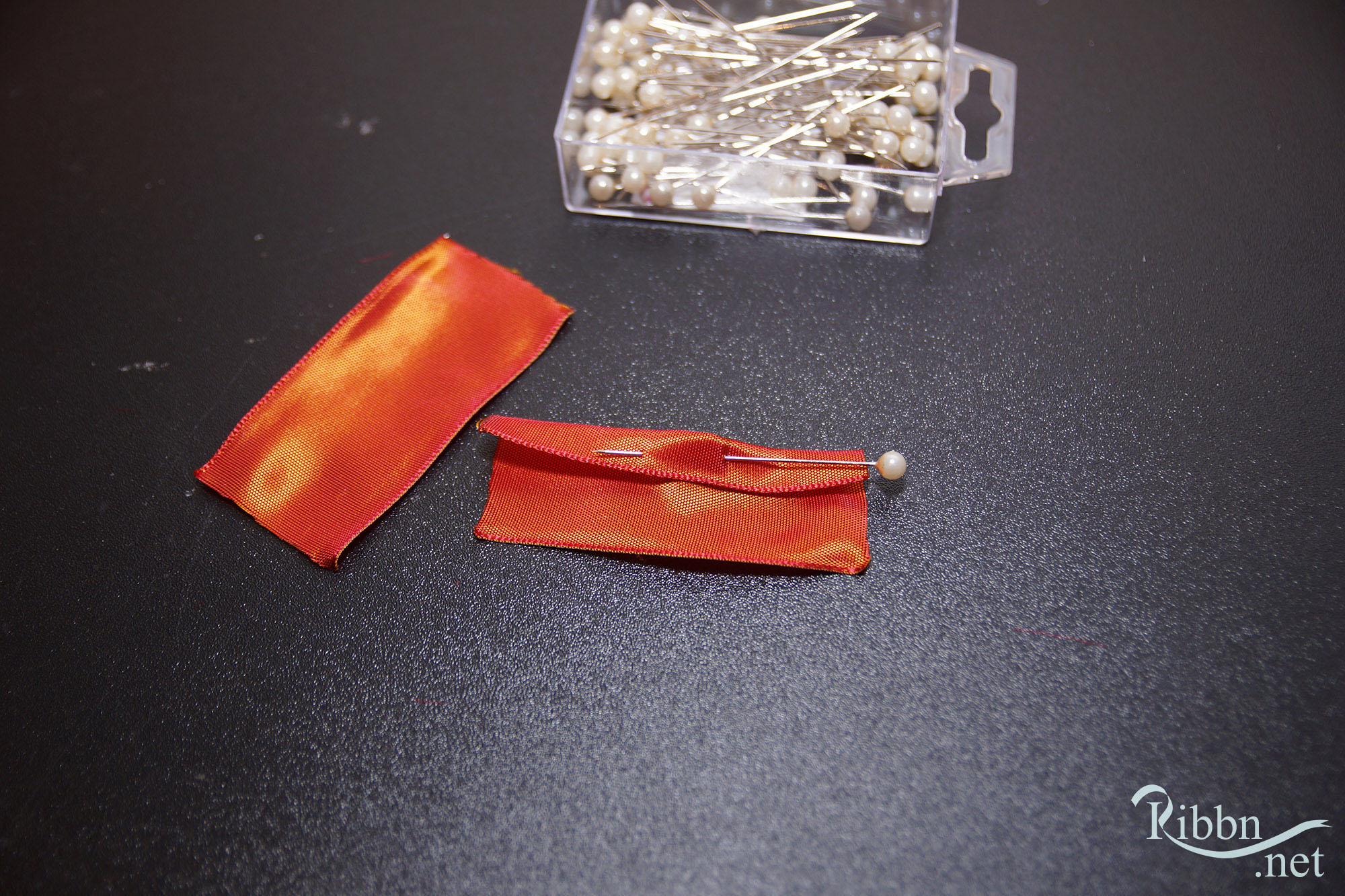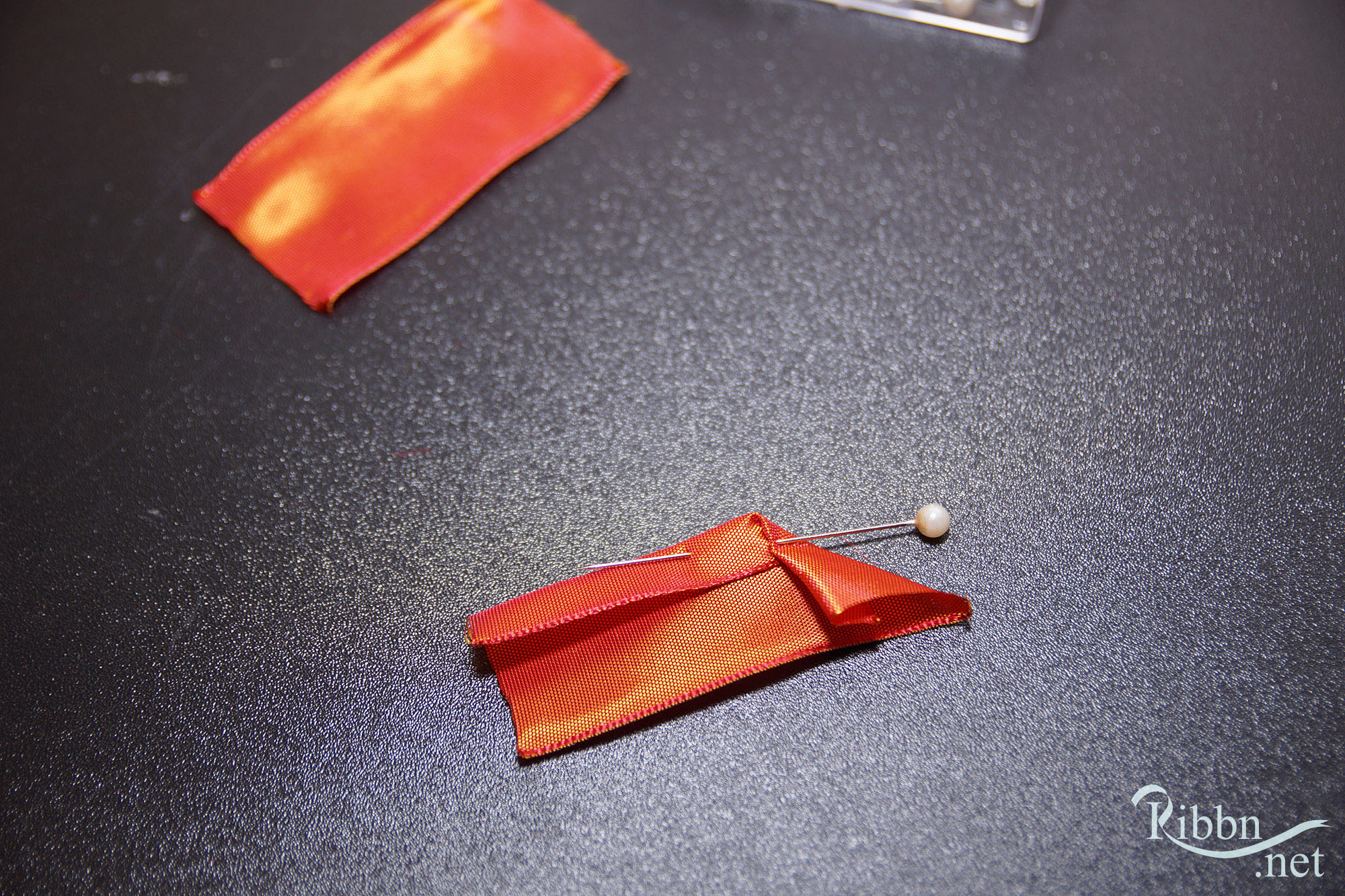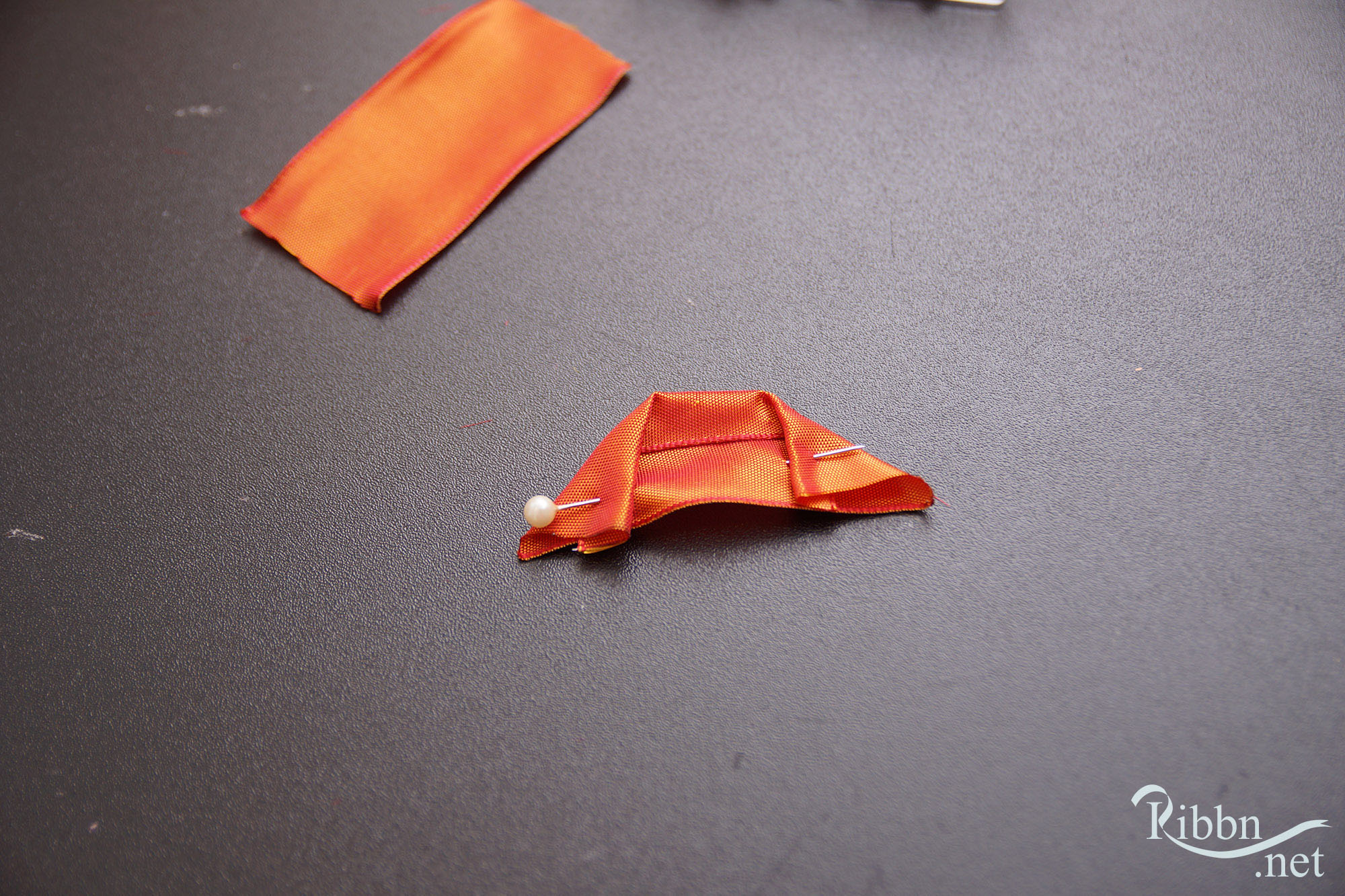 secure the folds using ball pins.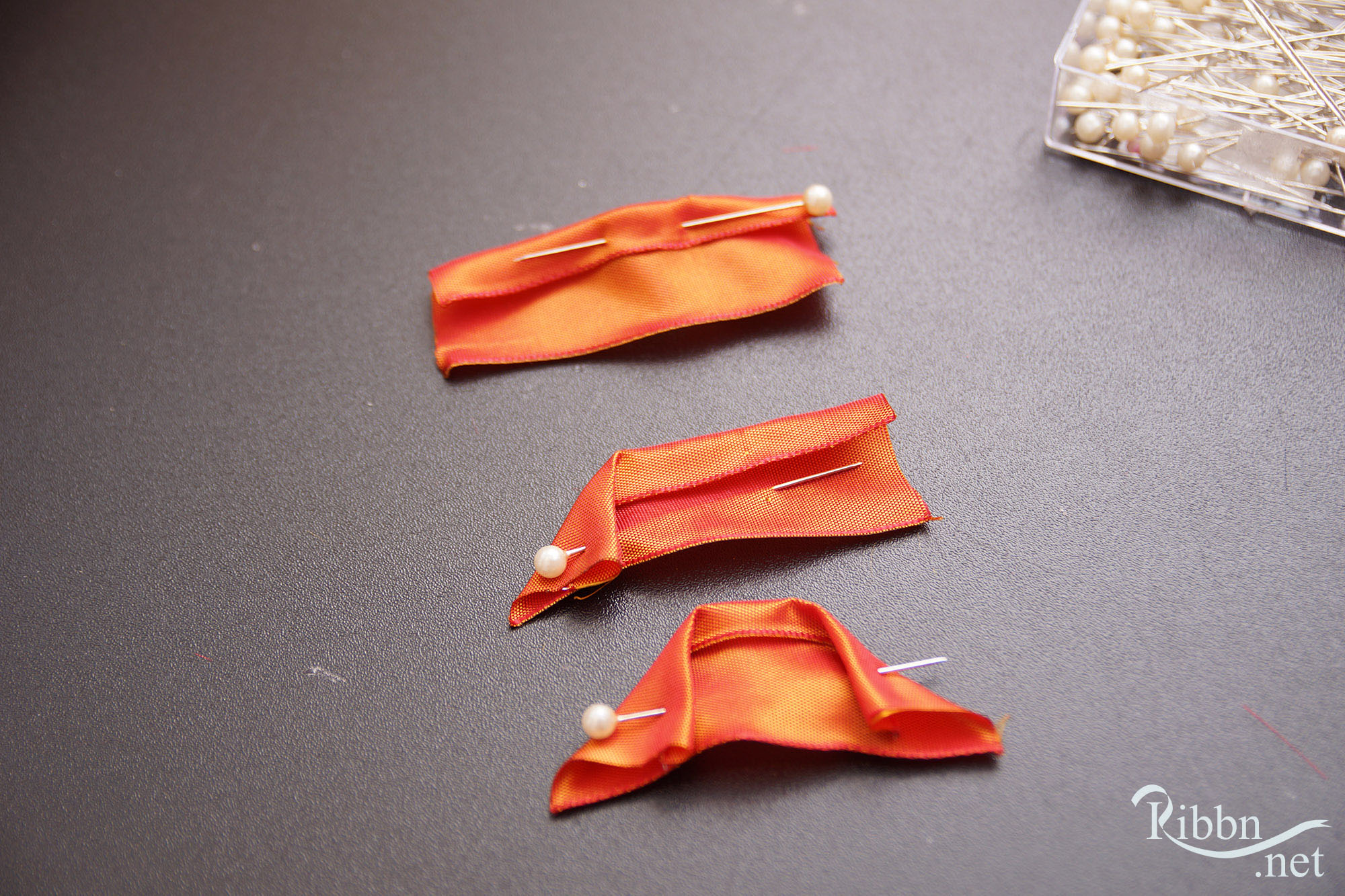 Step 2:our petals are prepared to start making the flowers.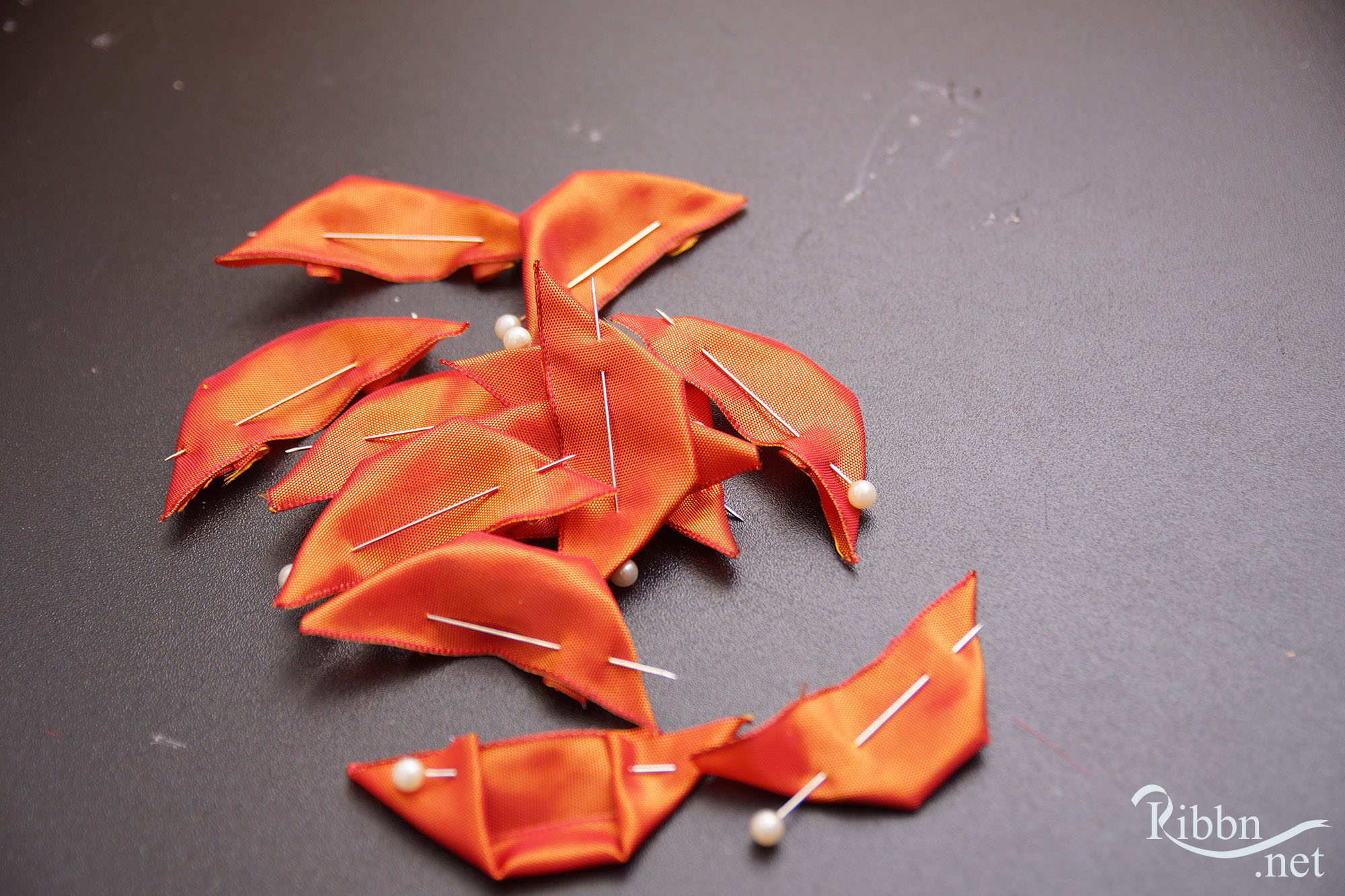 Step 3: arrange the petals as show in the images, using needle and thread make running stitch, just as shown.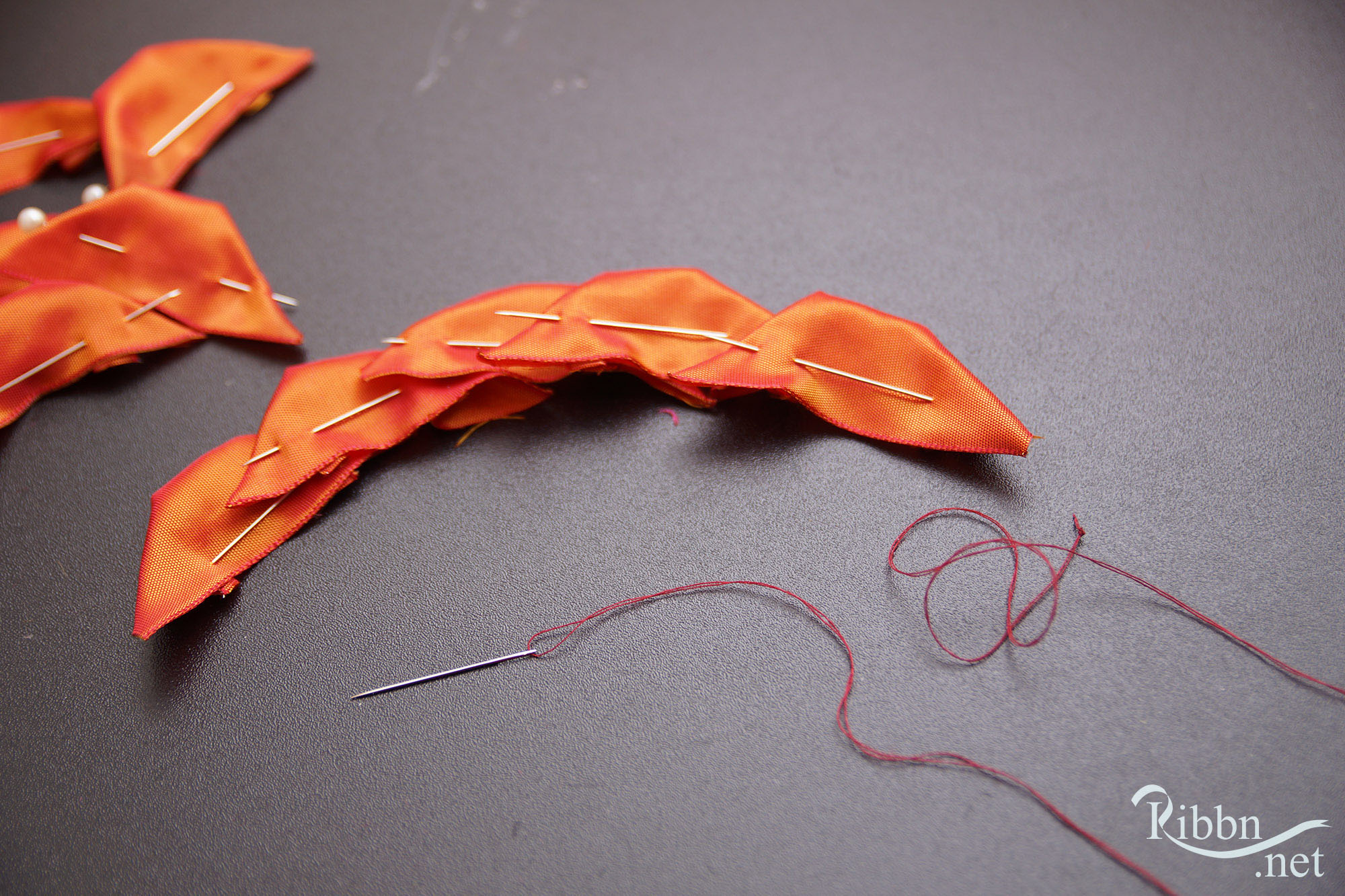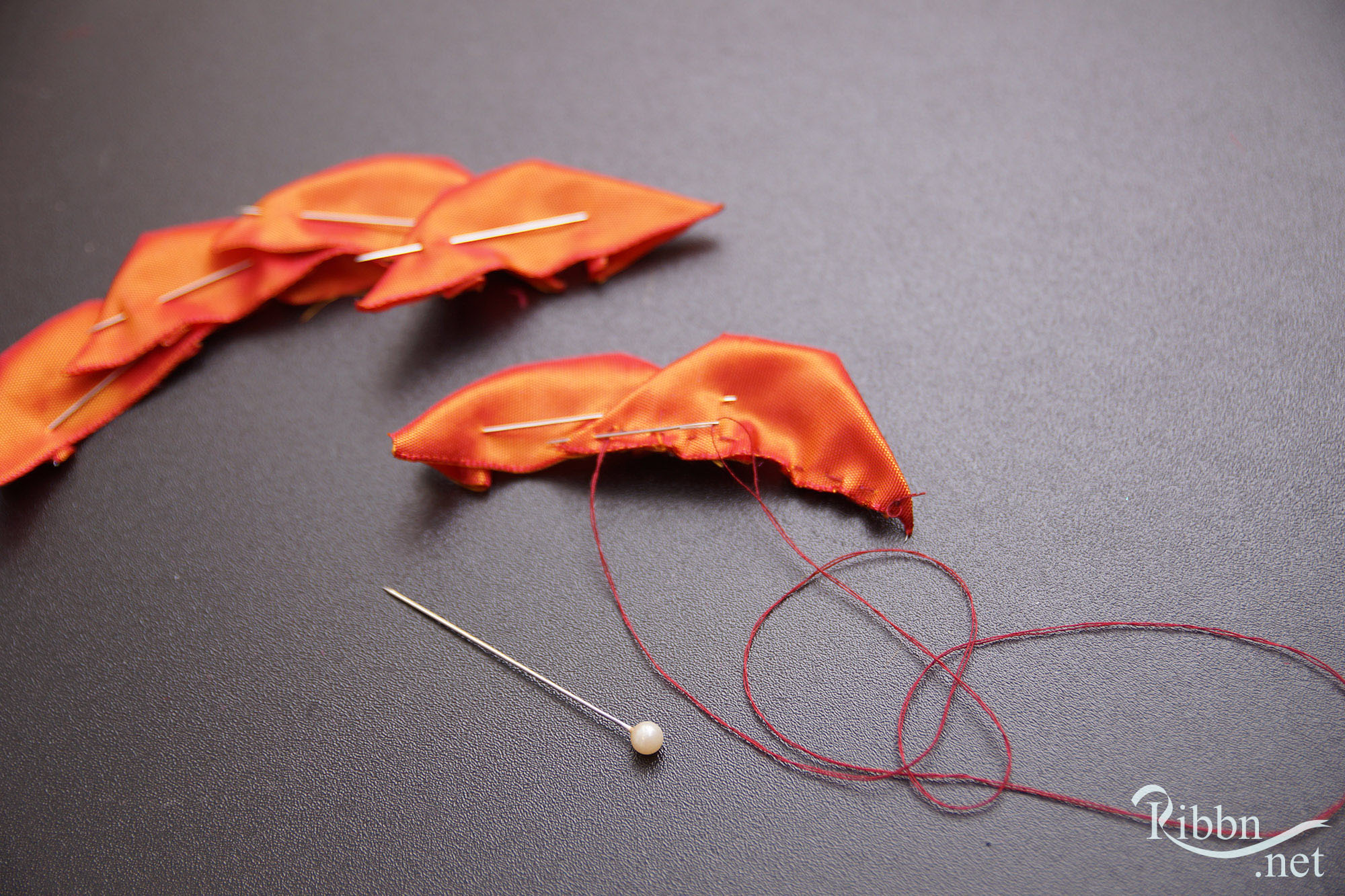 You can remove the ball pins ad you are through with running stitch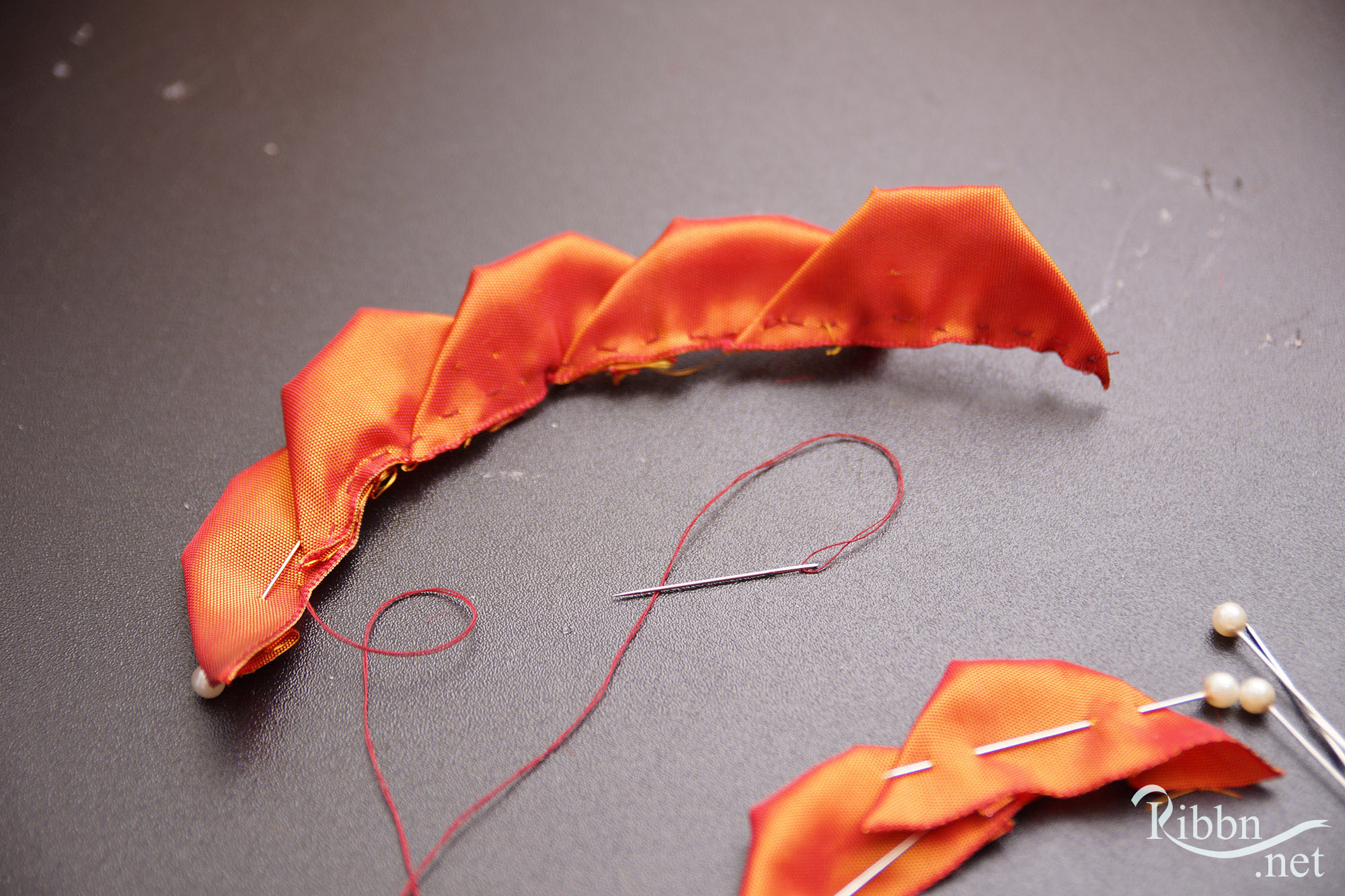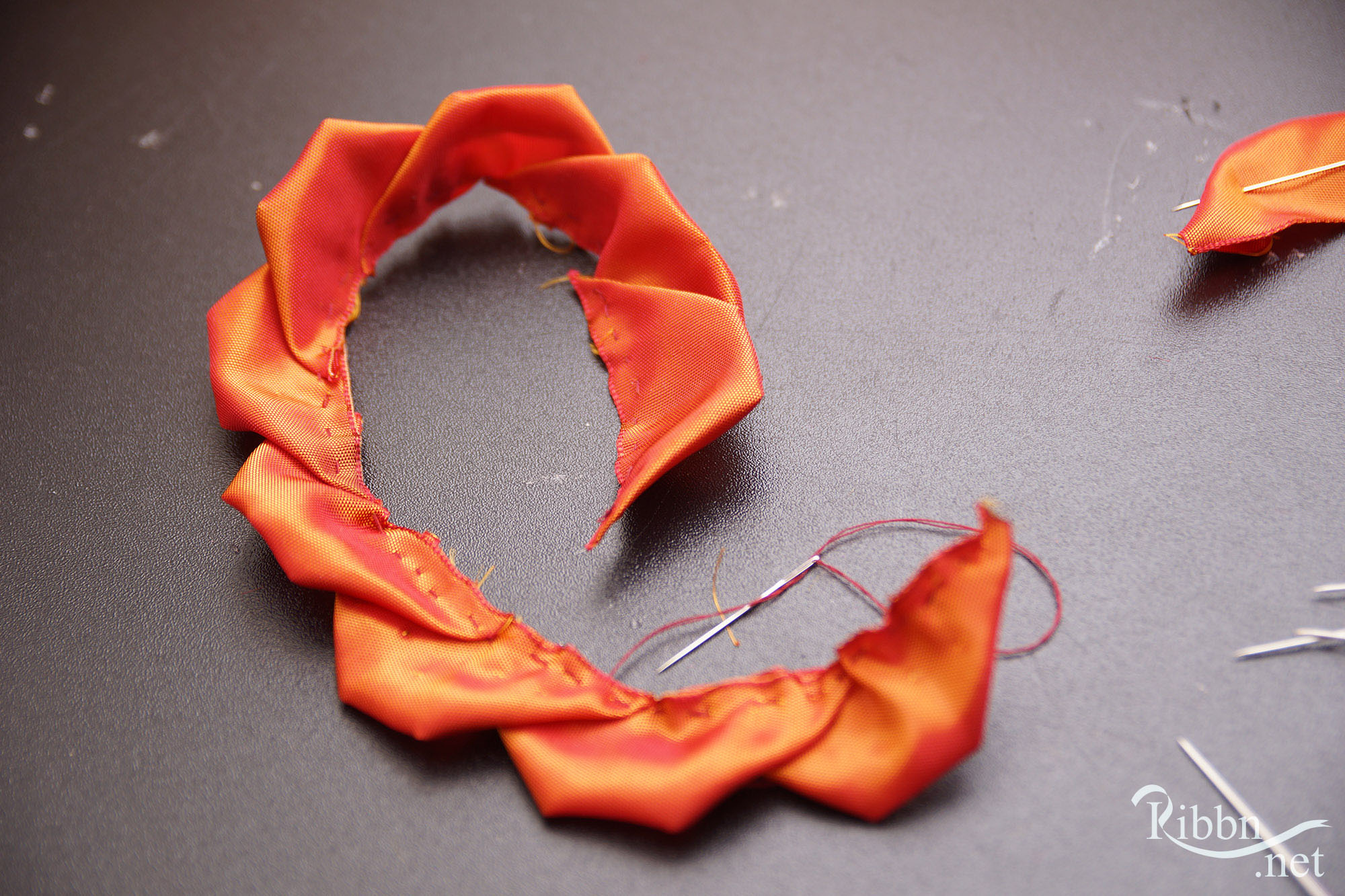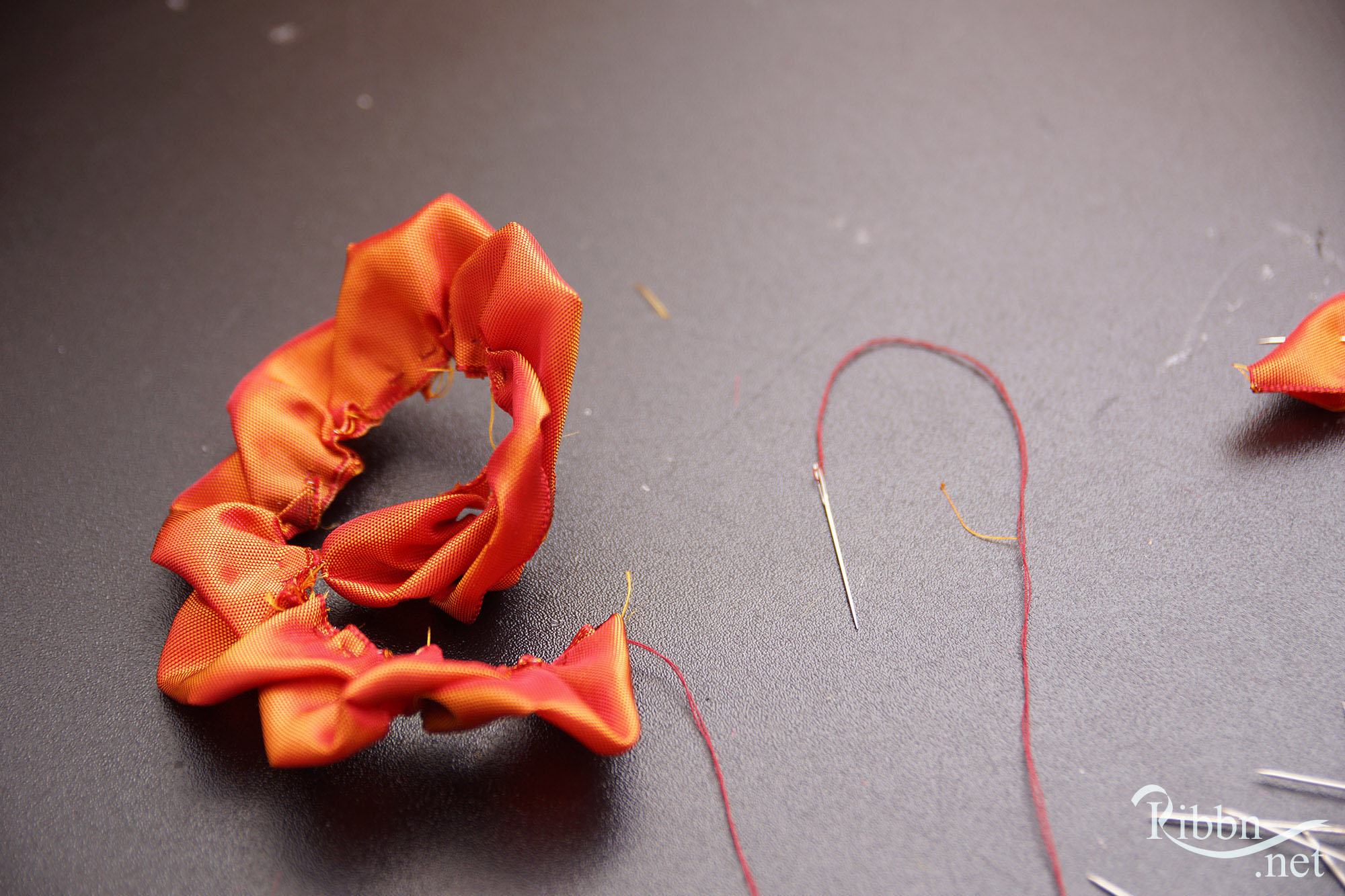 Step 4: Once are through pull the thread through carefully not too tight, so we get little bit of gathering. Make a knot at the end and snip off the execs thread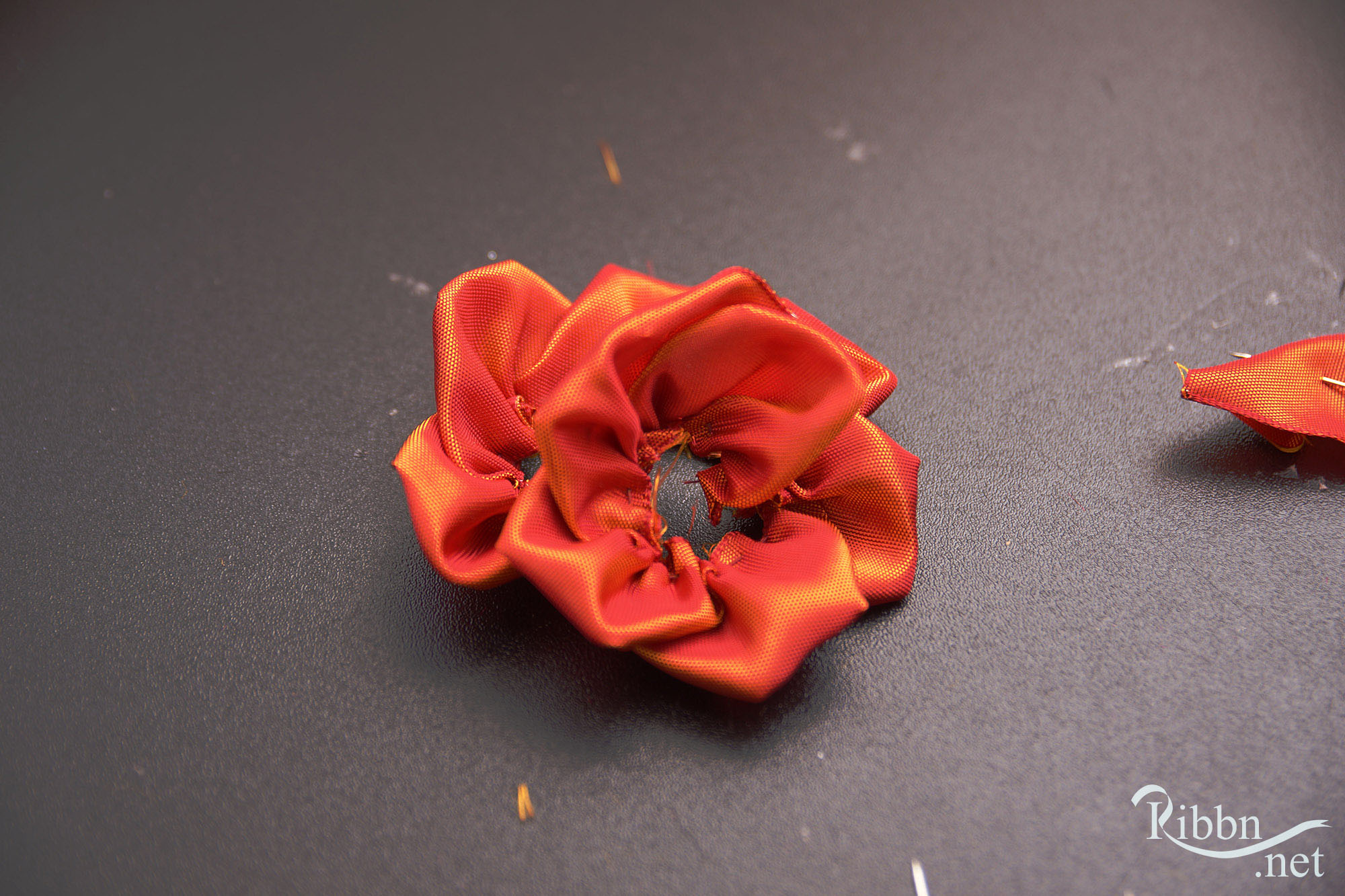 Step 5: Now cut about 8cm, fold as show, secure the fold using tweesers,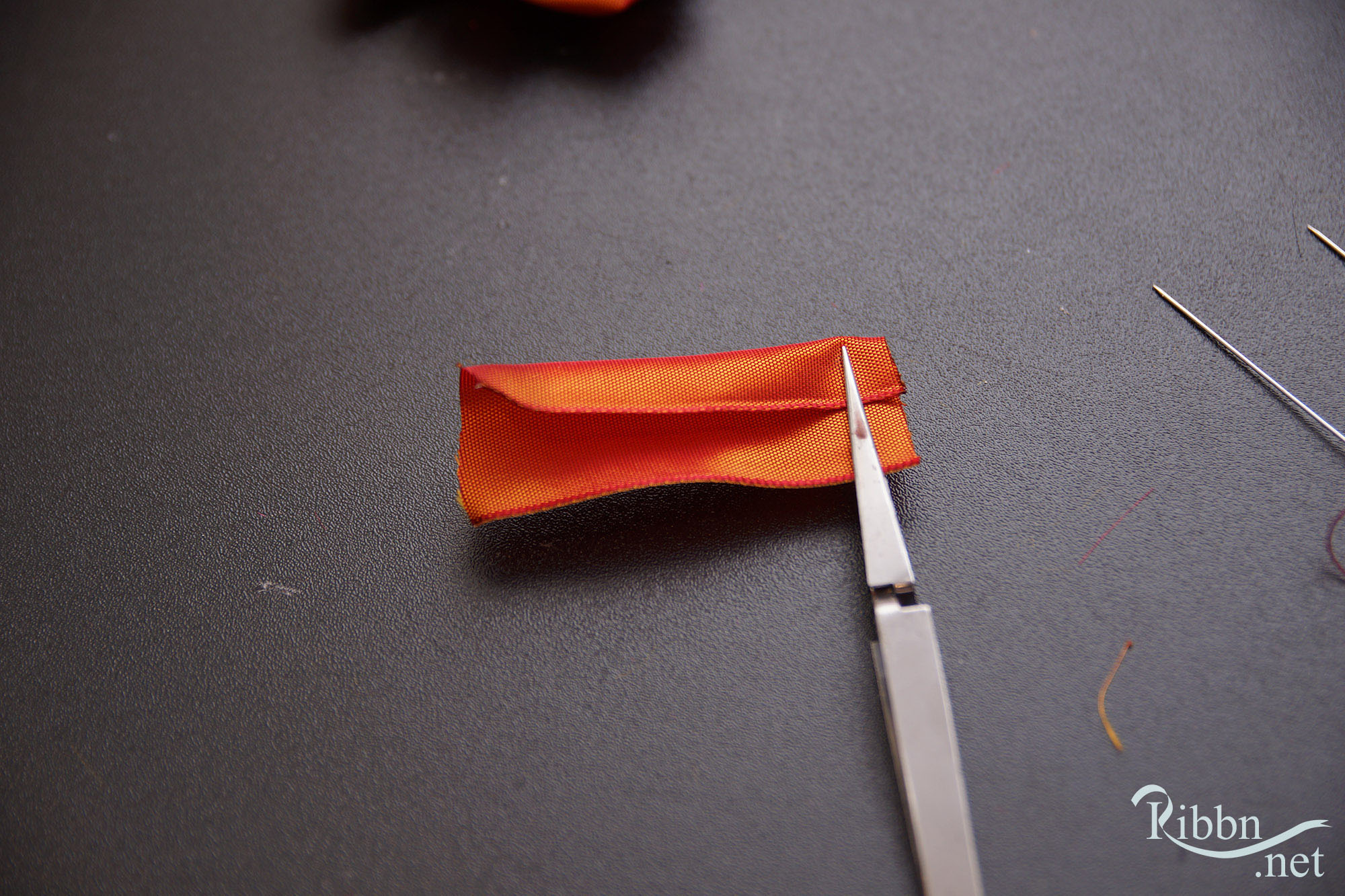 apply some glue and keep rolling , just as shown below.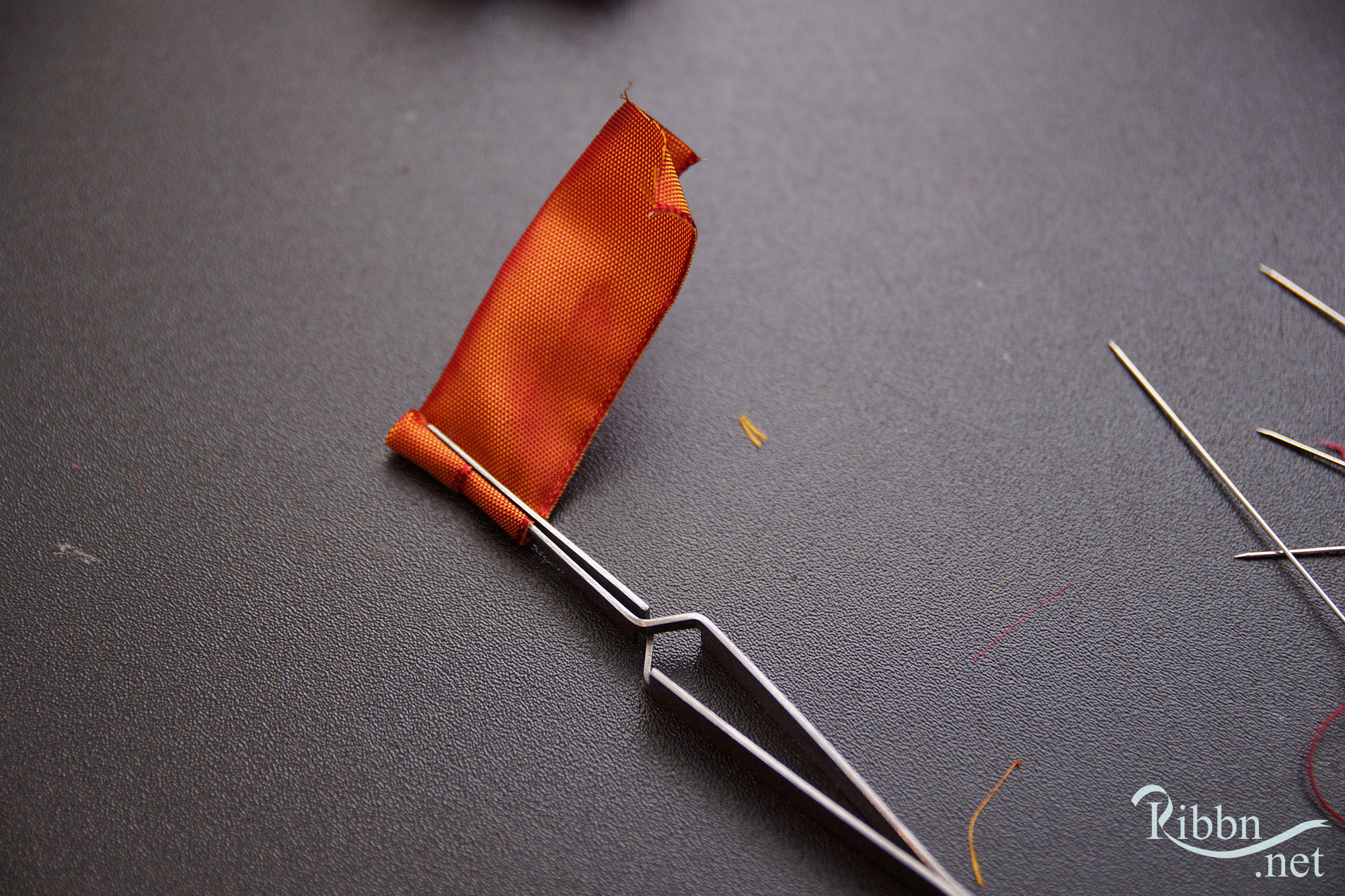 Once you reach the end apply a drop glue and stick the ends. Now our flower center is ready.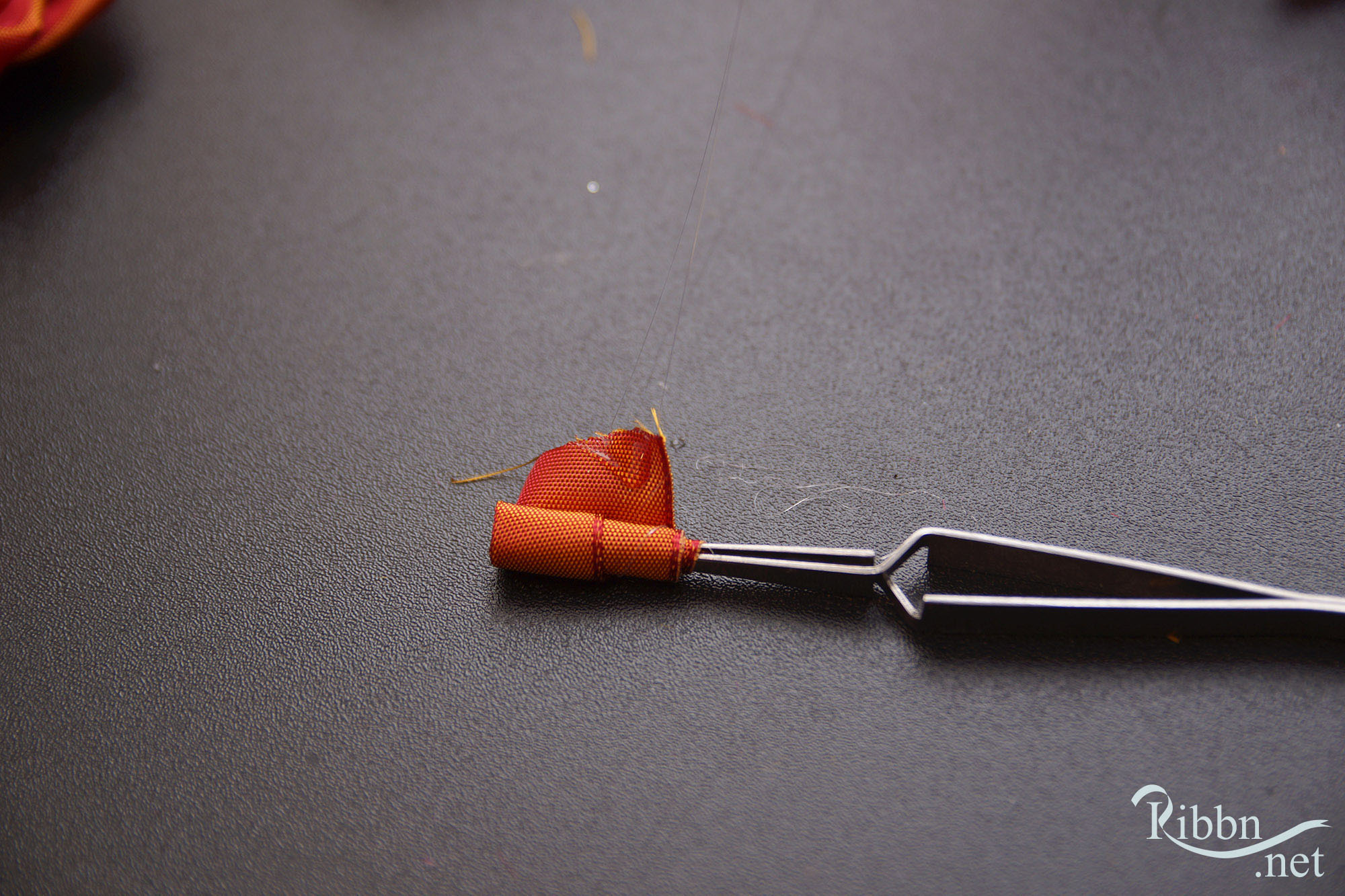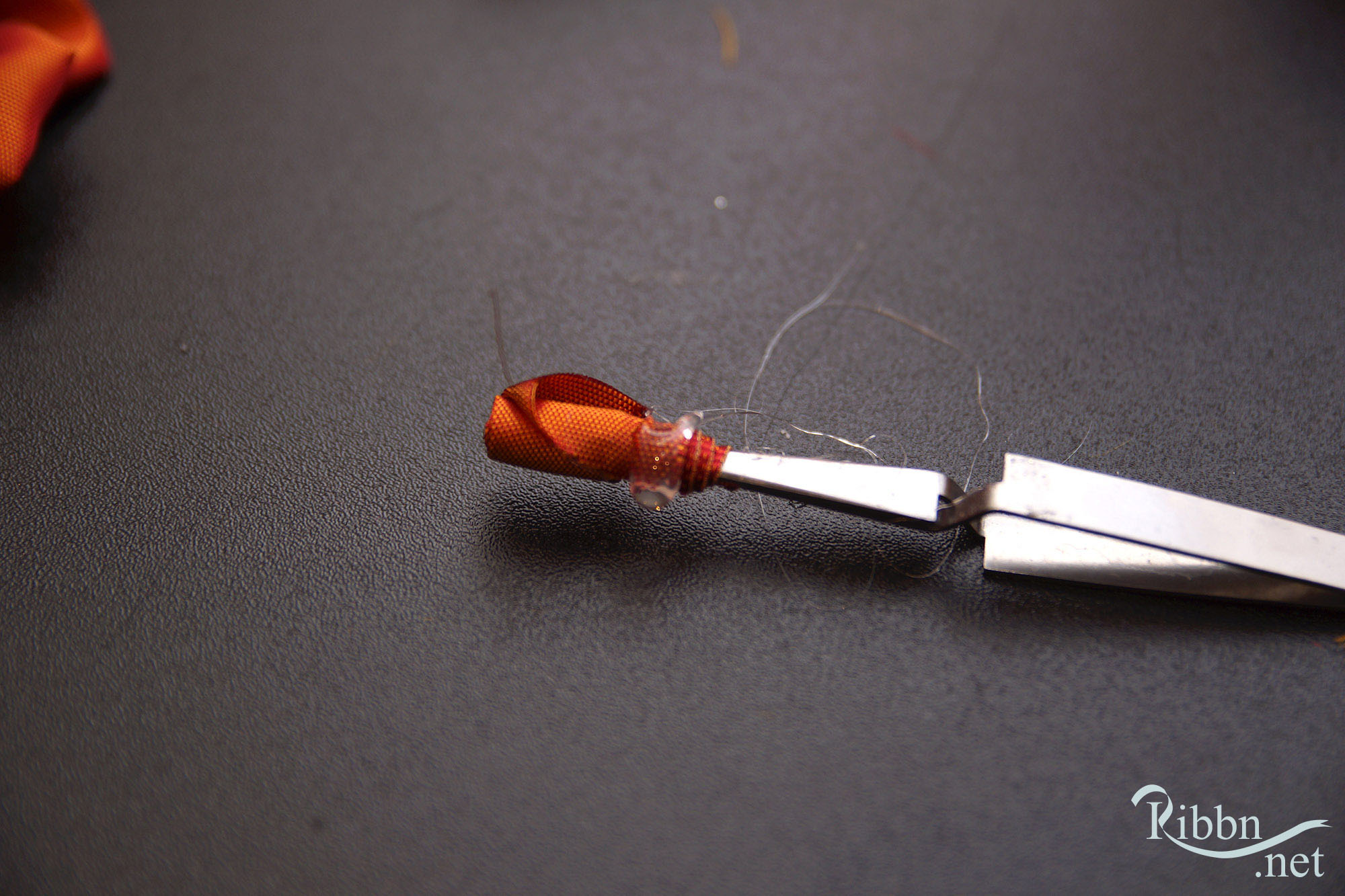 Step 6:now place the center above one end of the petal gathering, apply a drop glue place at one end of the petals that we just made in step 4, keep apply glue and keep rotating towards the glue side.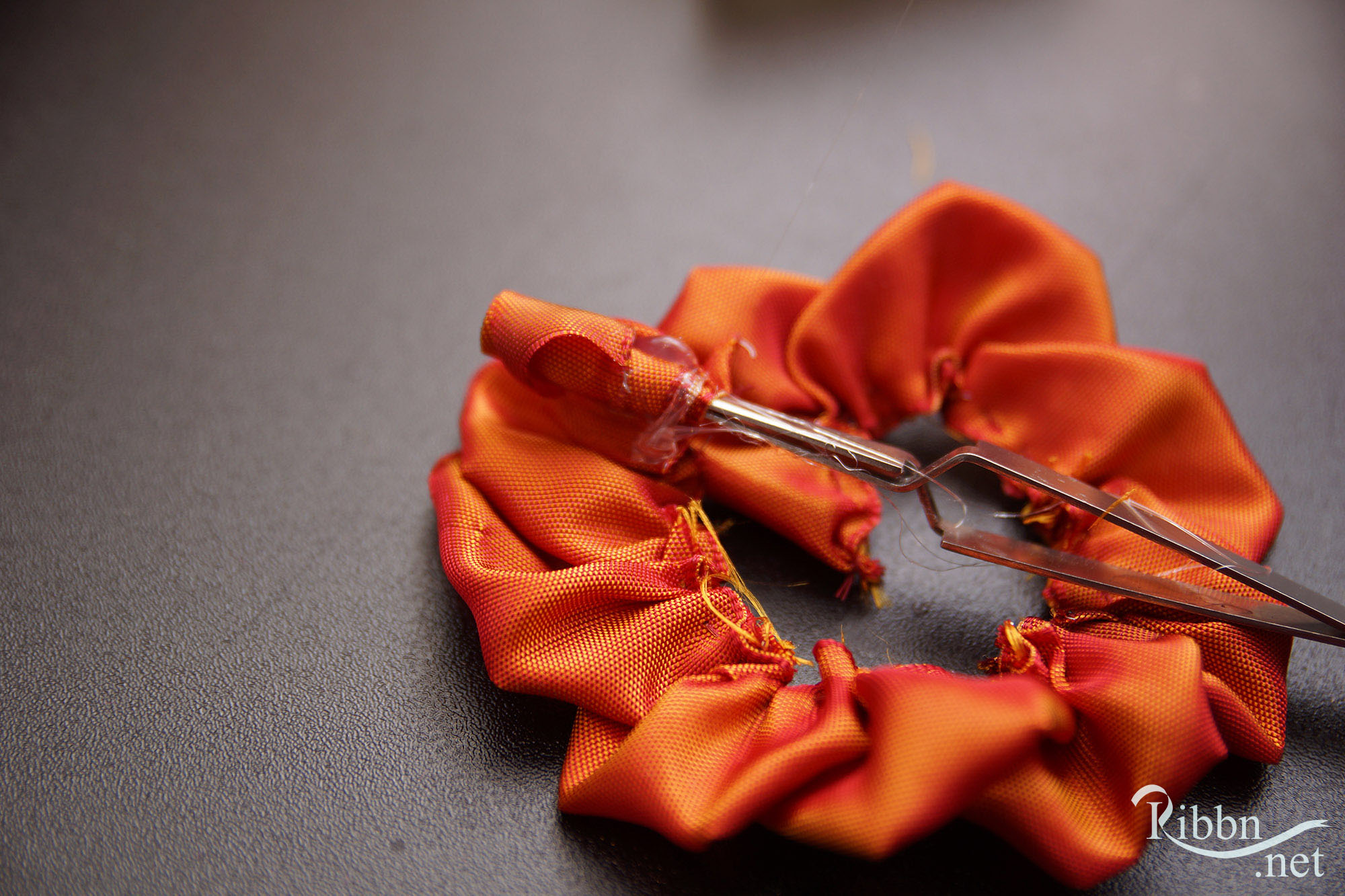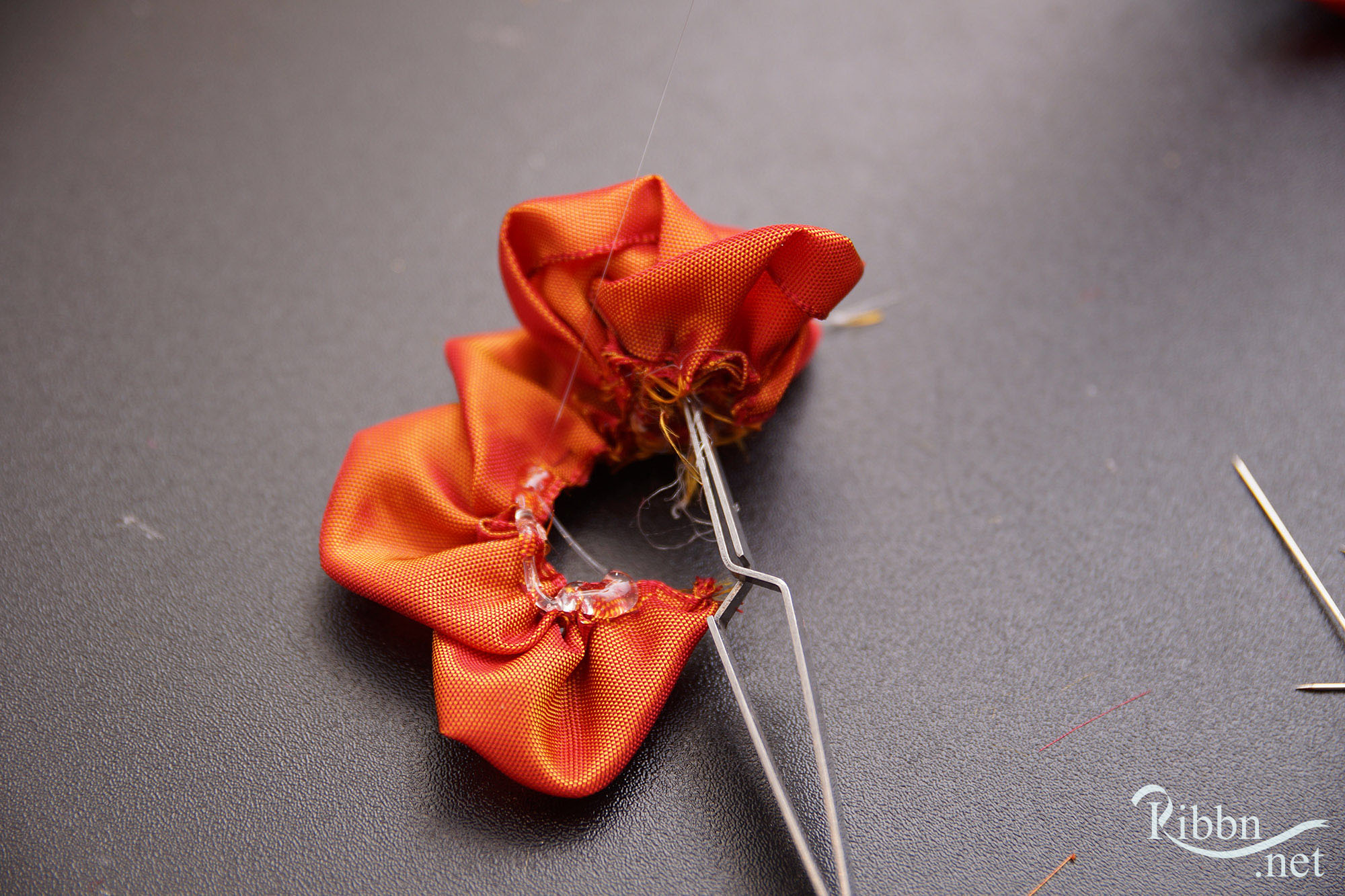 Step 7: now our flower head with out stem is ready.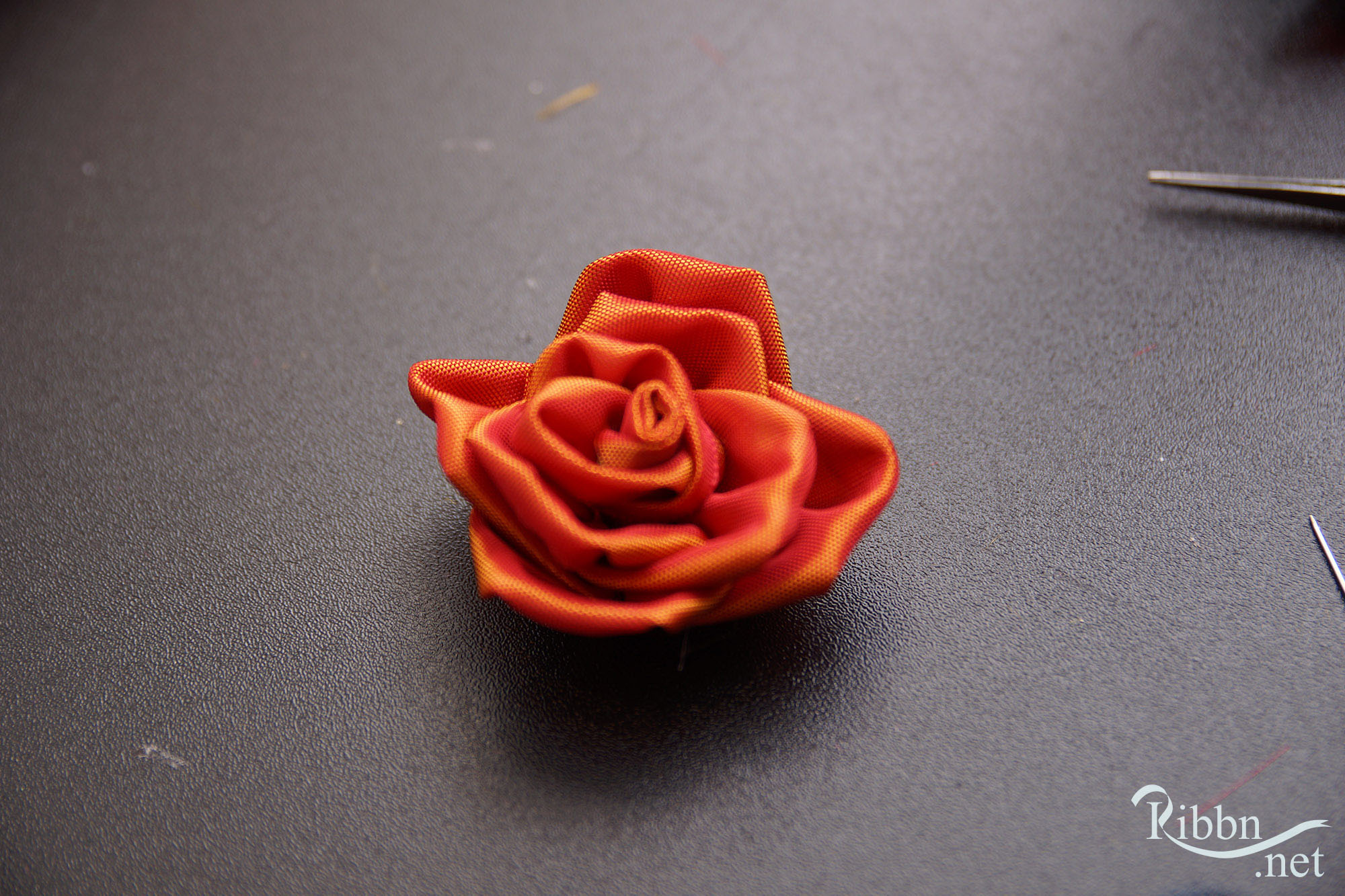 Step 8: making of leaves.Take about 5cm in length green ribbon. Cut in a leaf shape as shown below. Singe the ribbon border with lighter or a candle (If you are under 18 do not make this attempt with out supervision).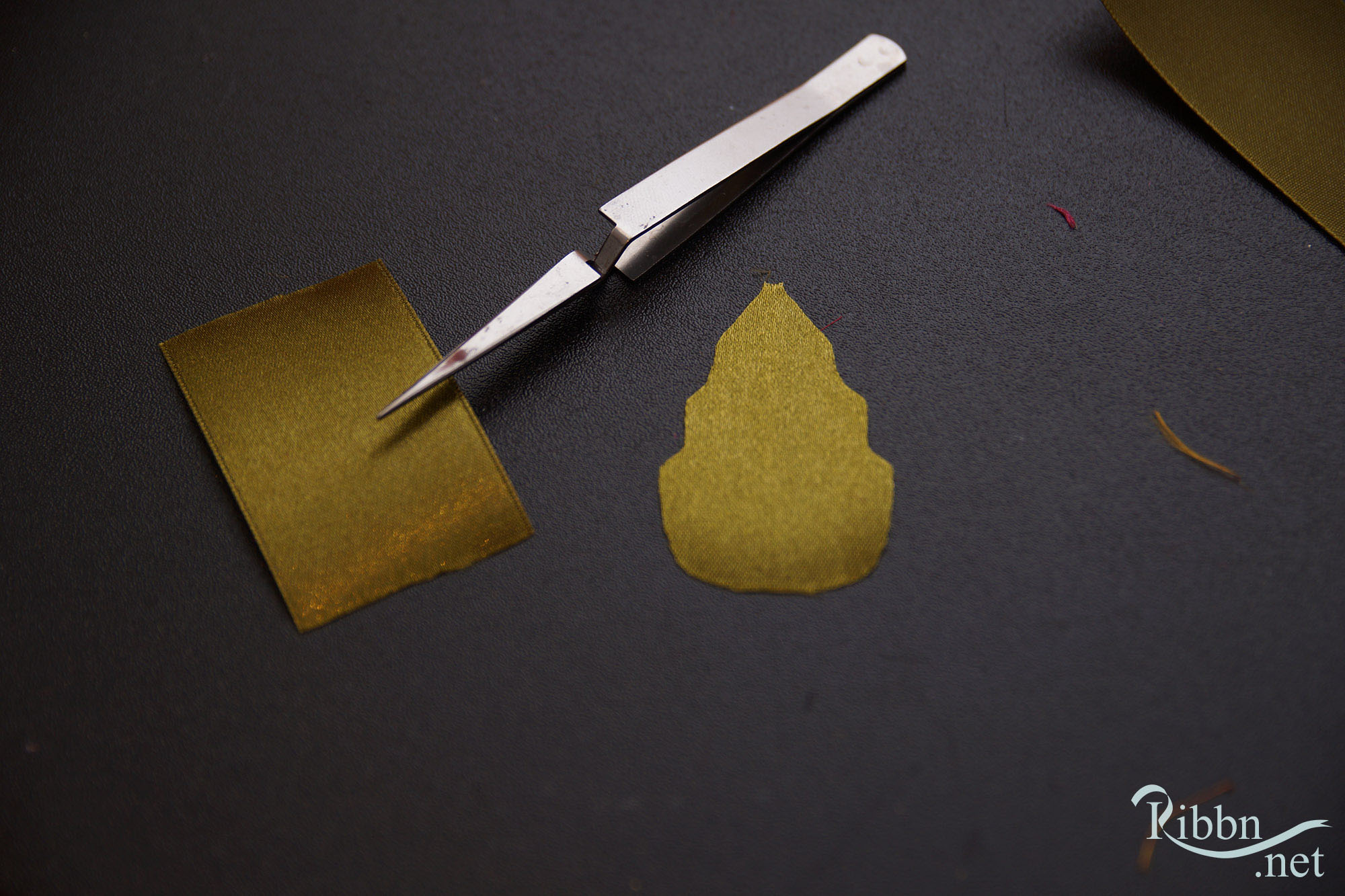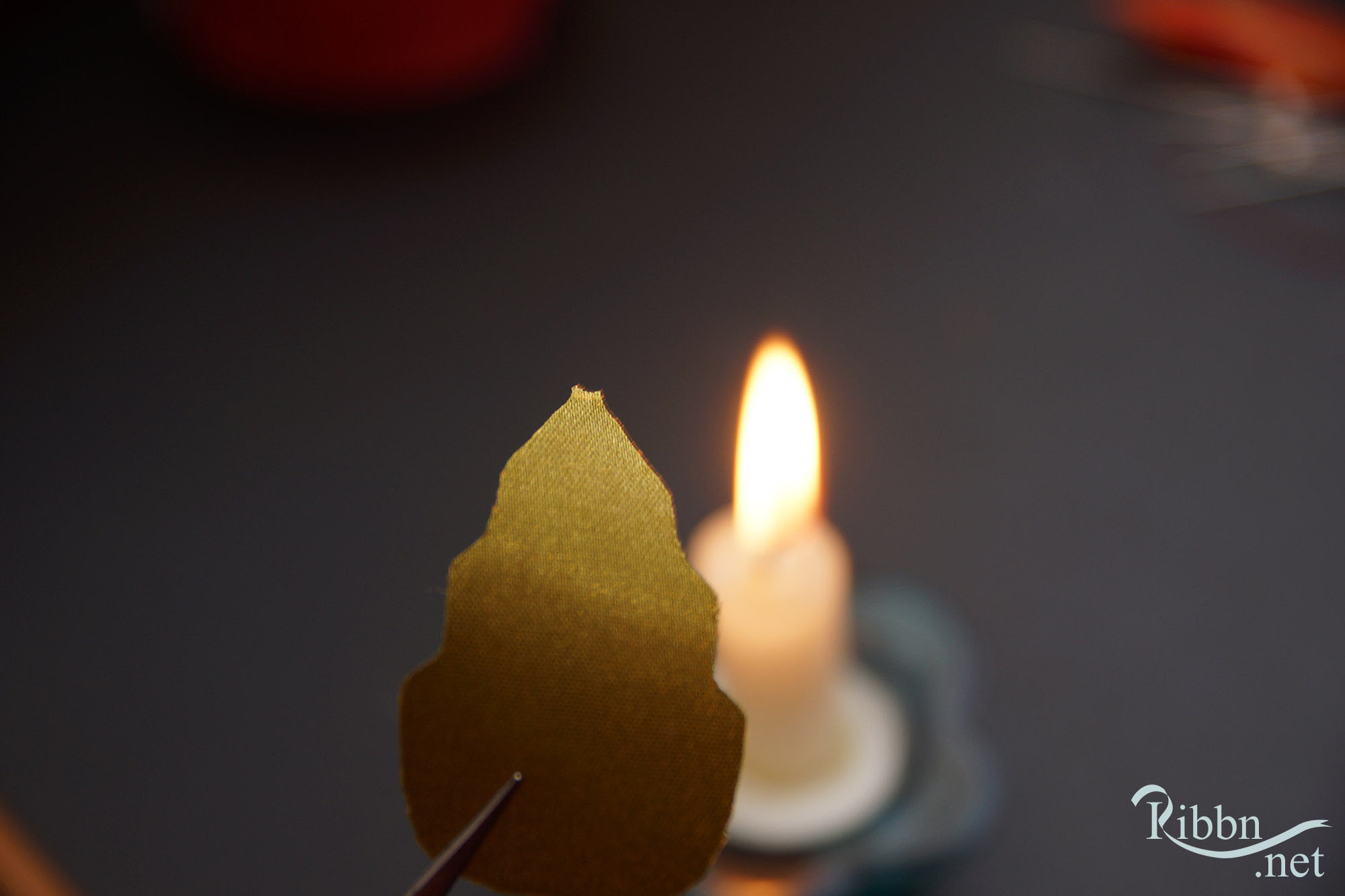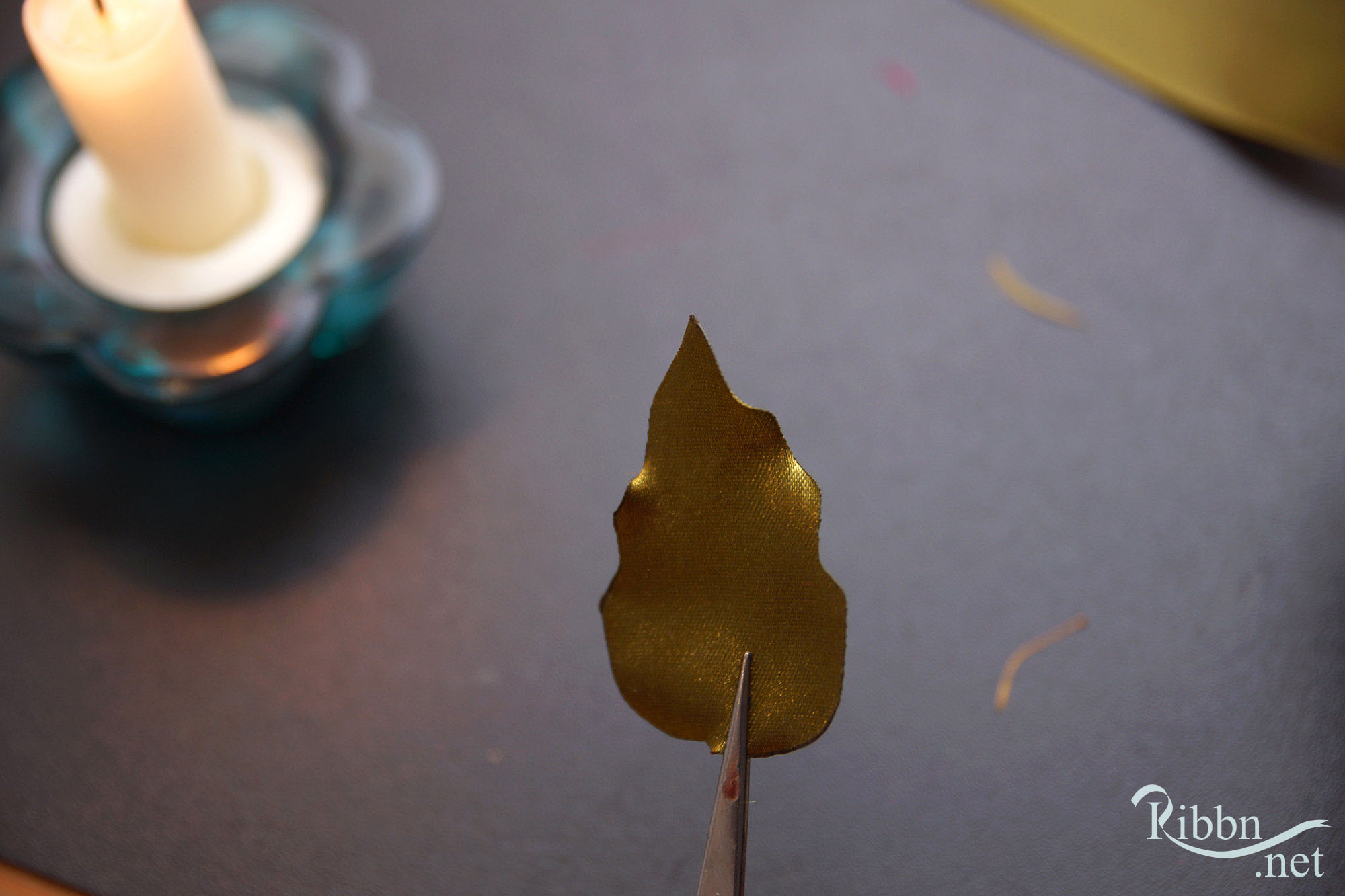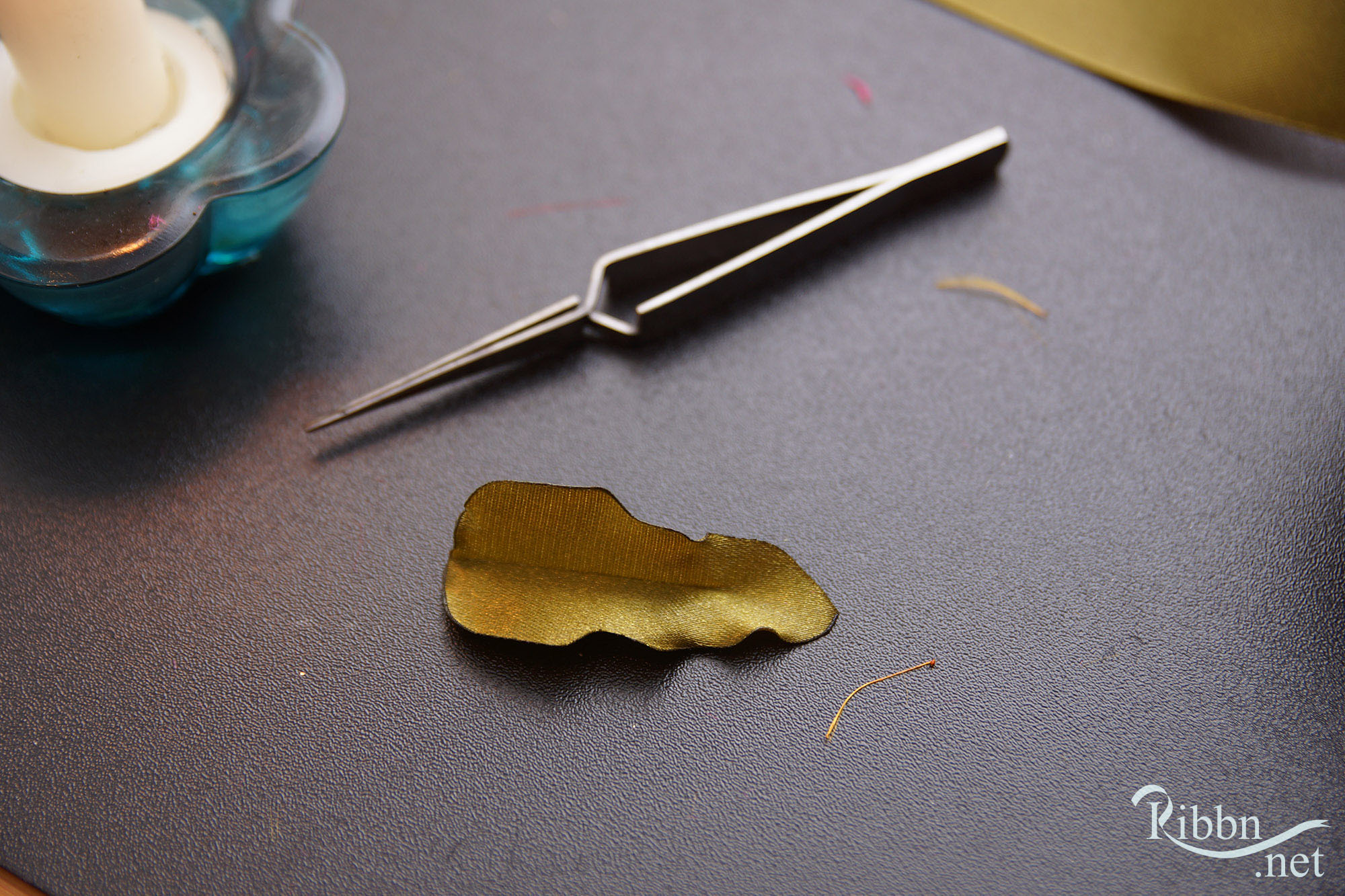 Step 9: now our gift center piece and the petals are ready.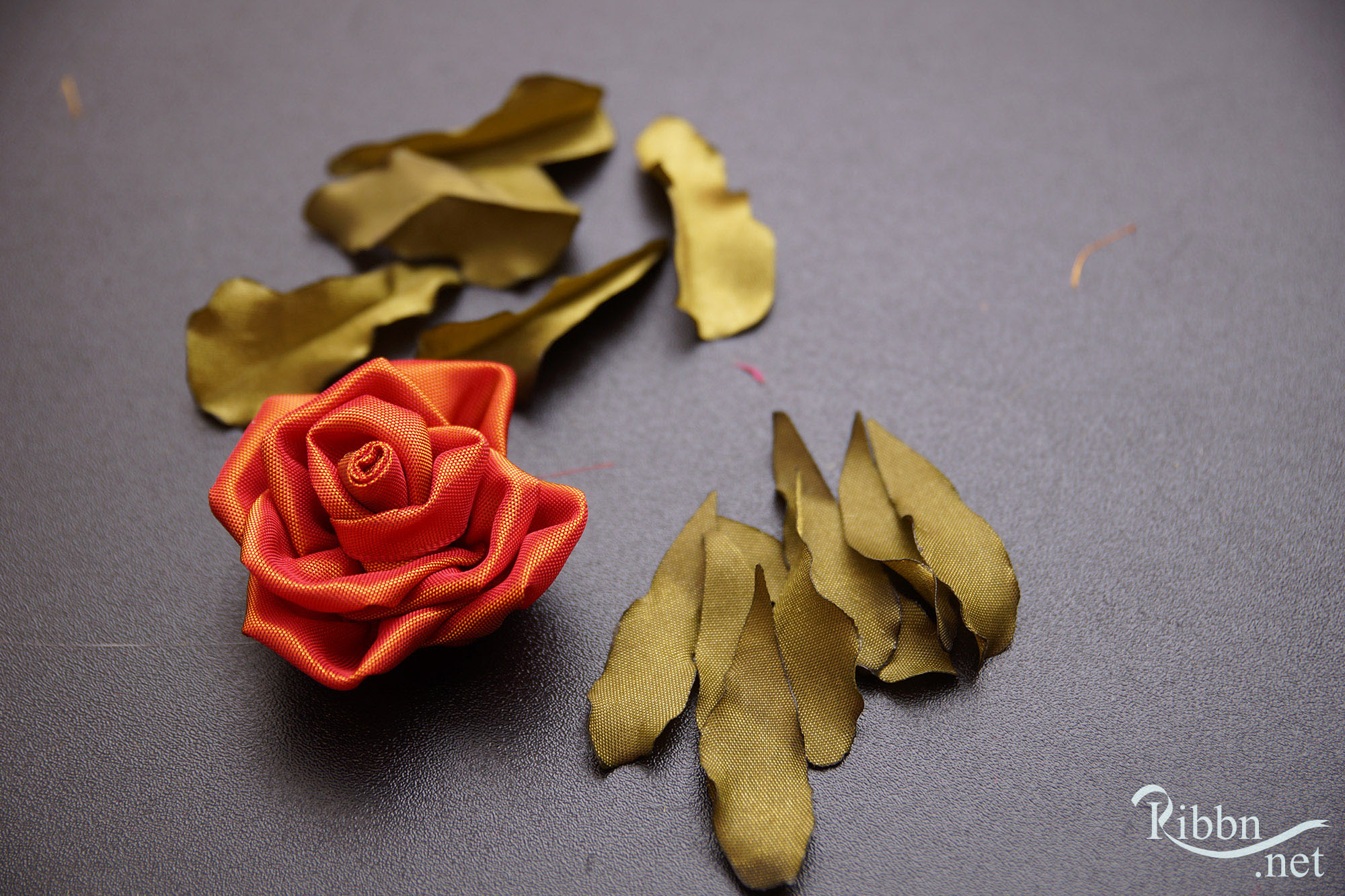 Step 10: Now we are going to make the flower bouquet, we need floral wire wrapped with green sticky tape just to get the look of the stem. cut about 8cm ribbon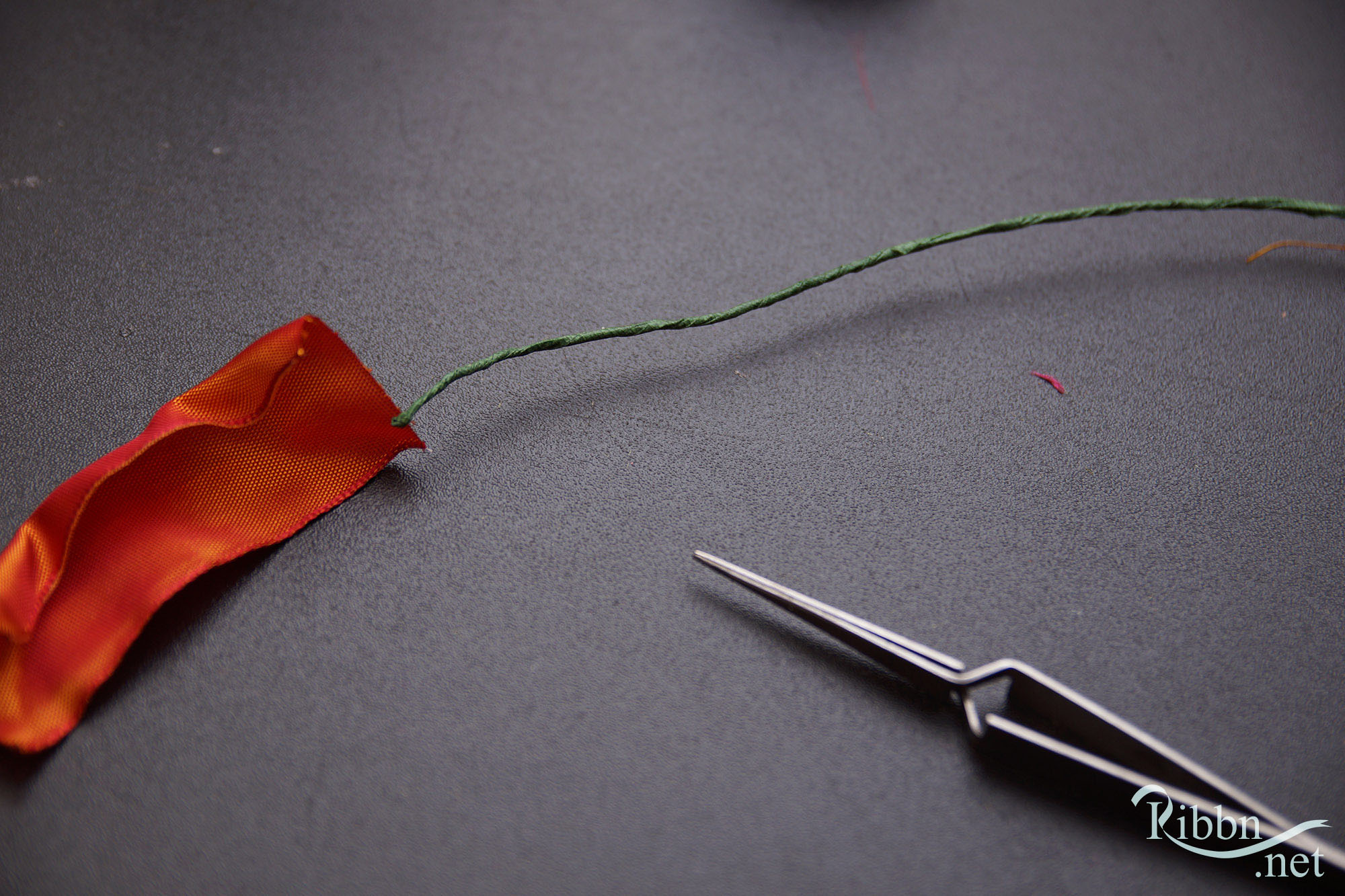 Step 11: First fold about half cm of the ribbon( in length). apply a drop of glue on a edge just as shown below.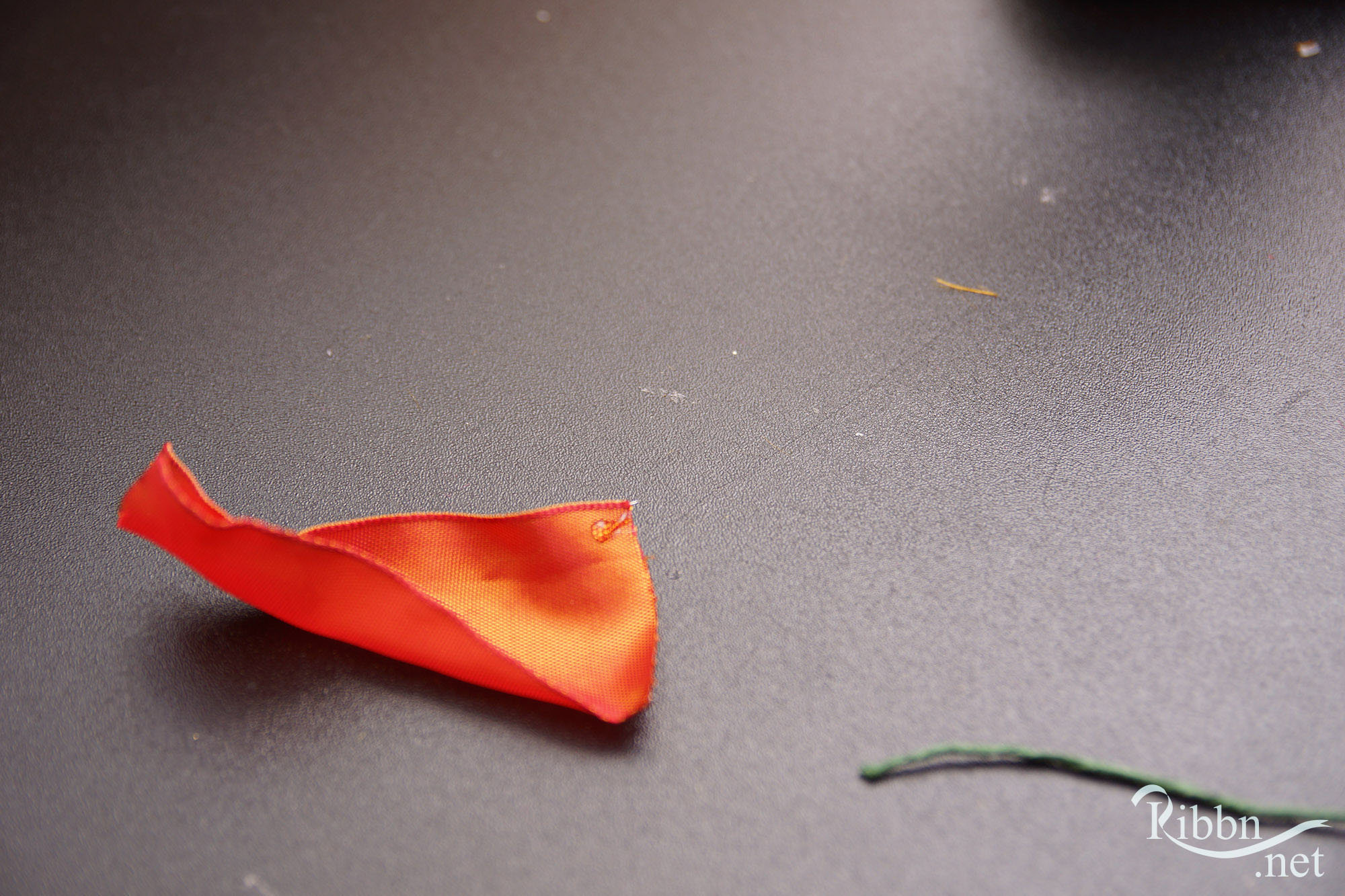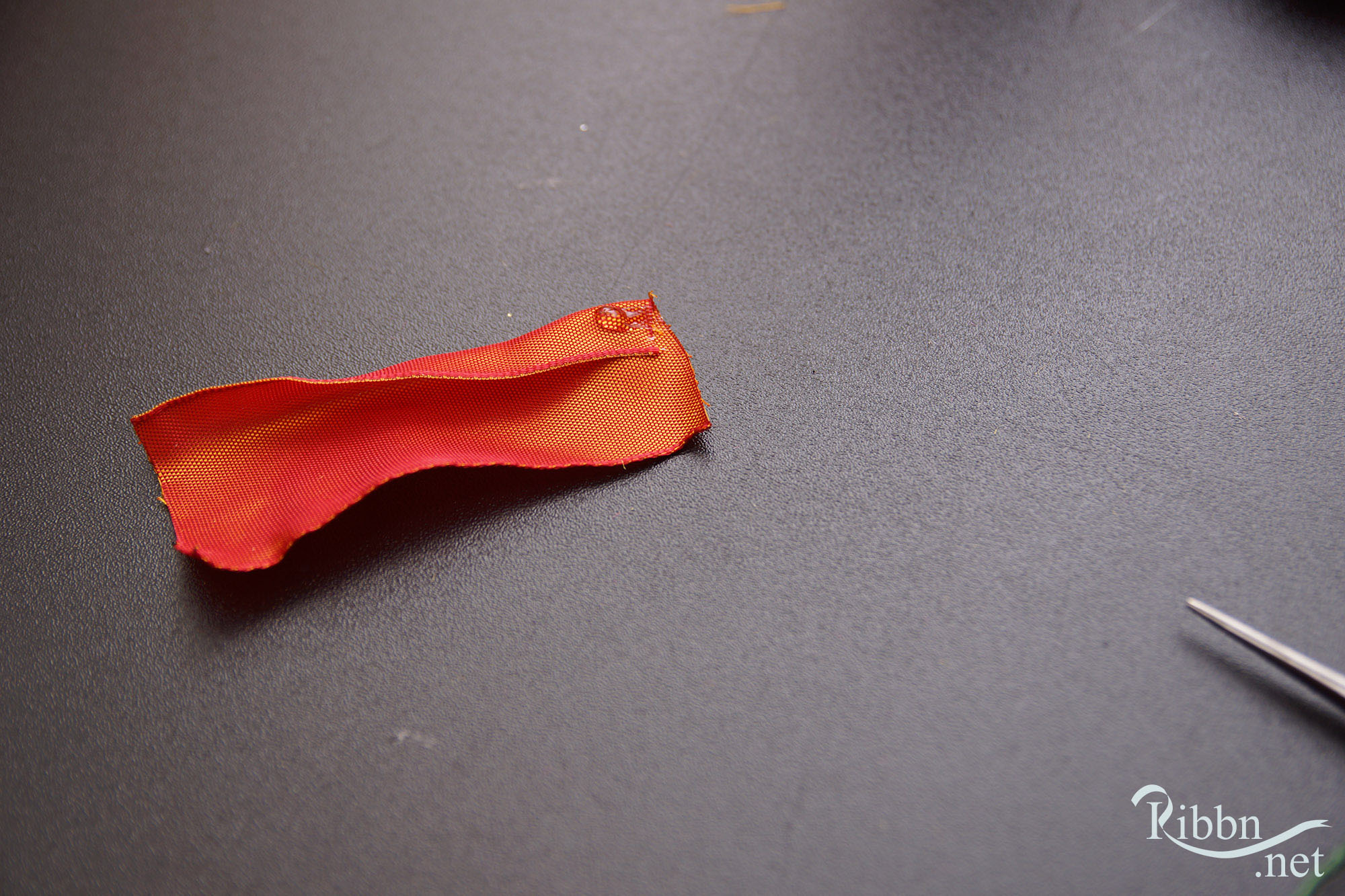 Step 12: fold the ribbon in an angle so the glue helps the ribbon to stick. repeat the same procedure for the other side as well.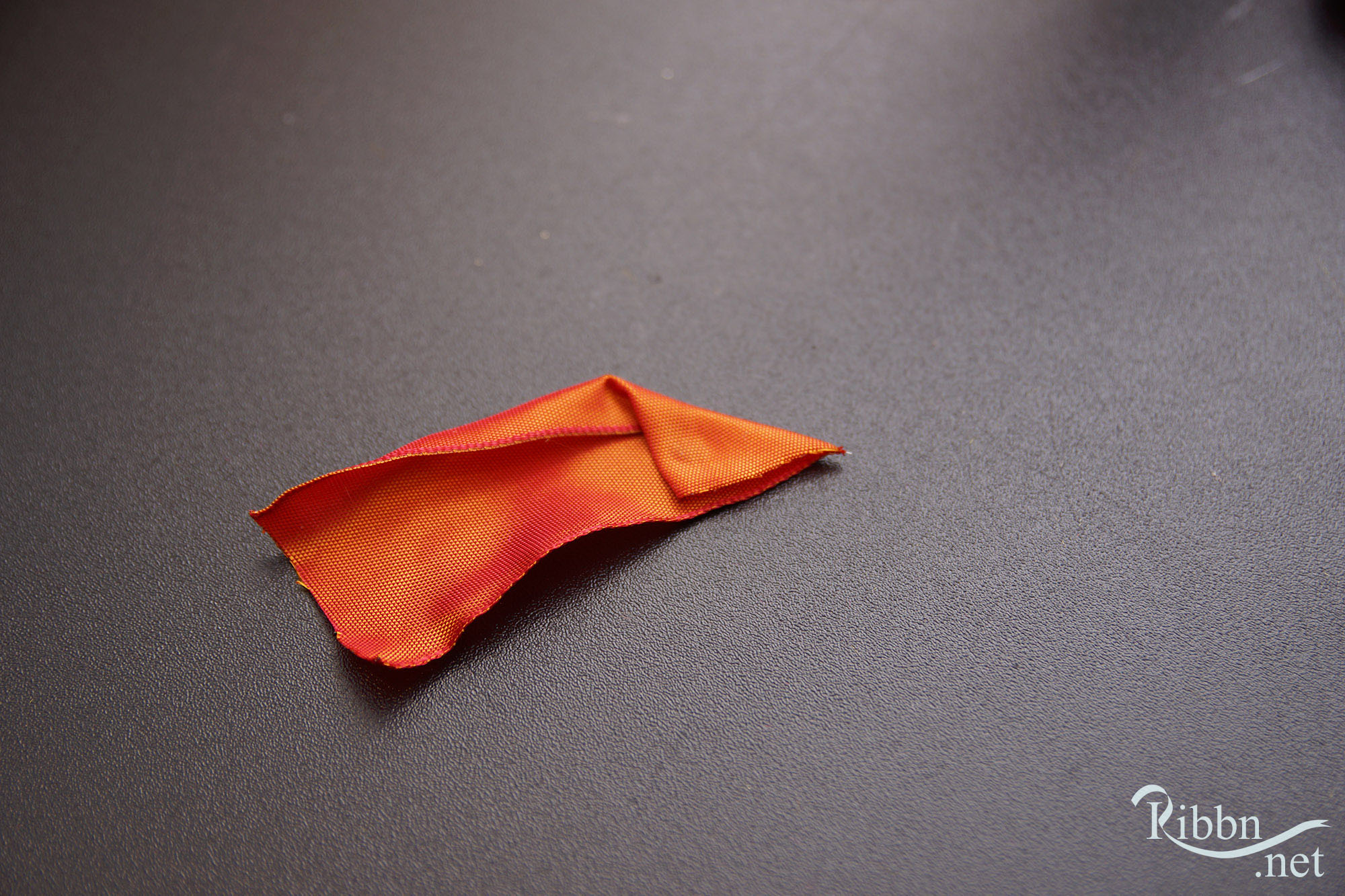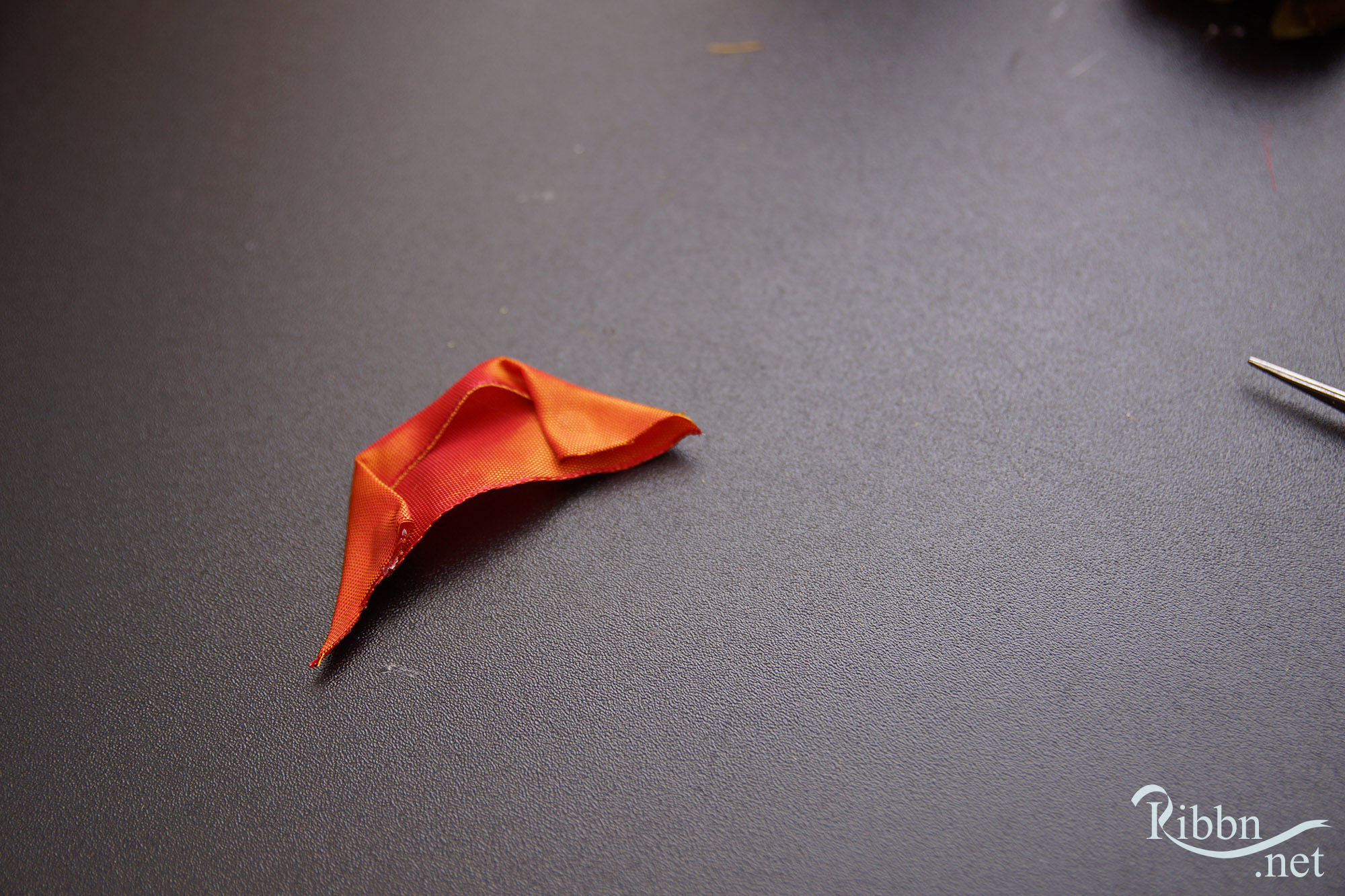 Step 13: Now apply a drop of glue in one of the long corner just as shown below place the stem wire roll the ribbon towards apply another drop of glue at the end so that the flower center stays in place.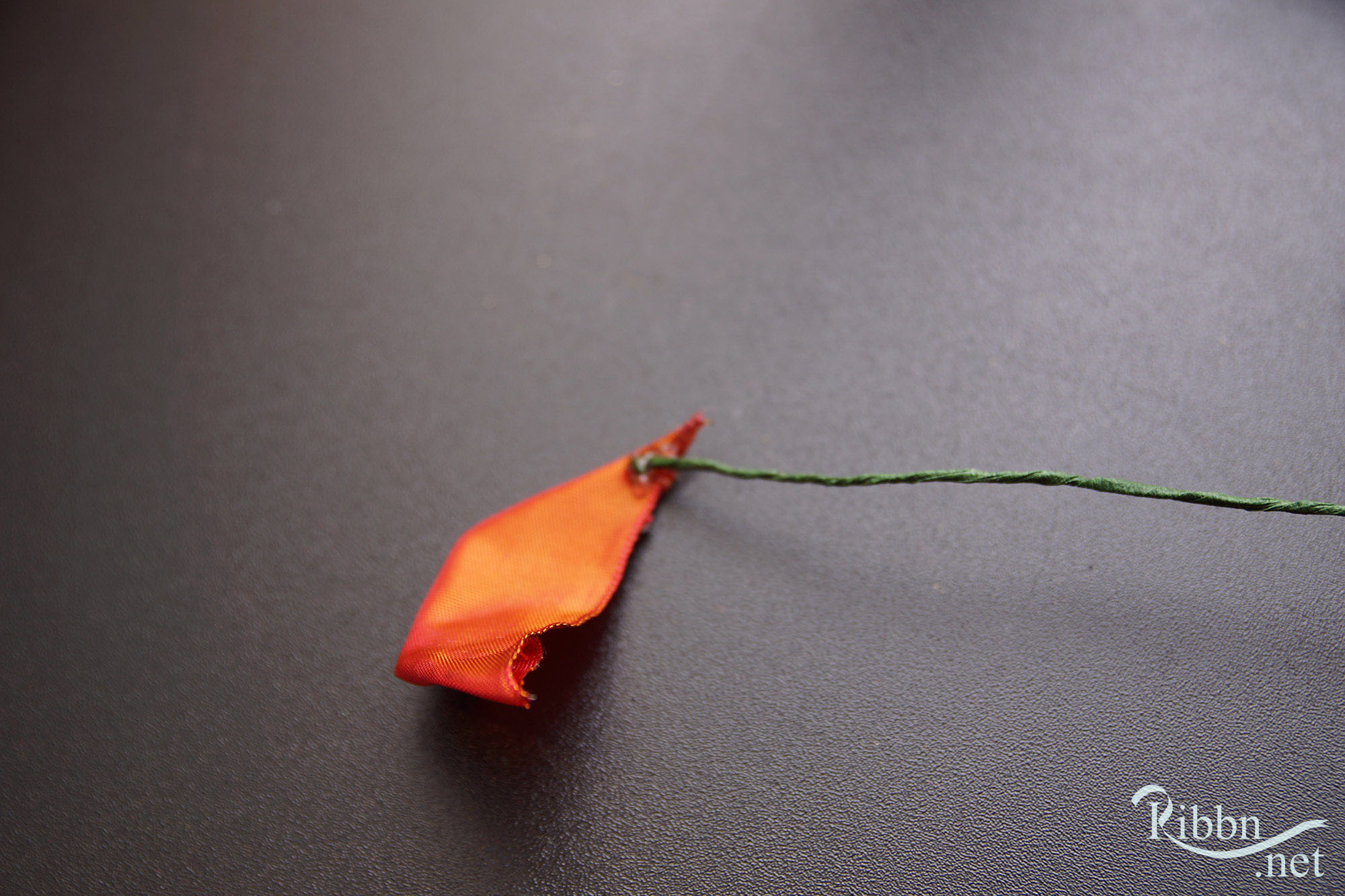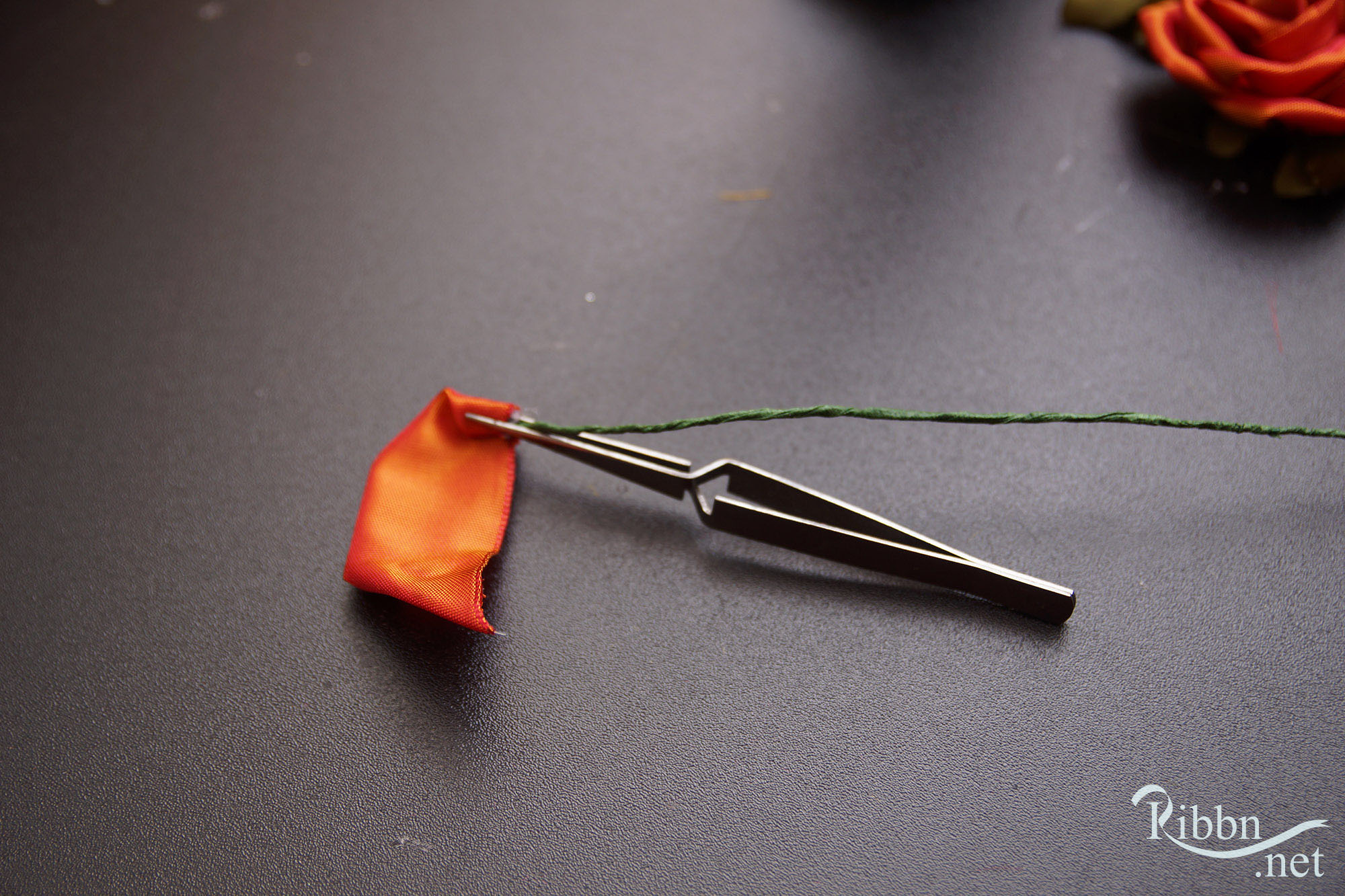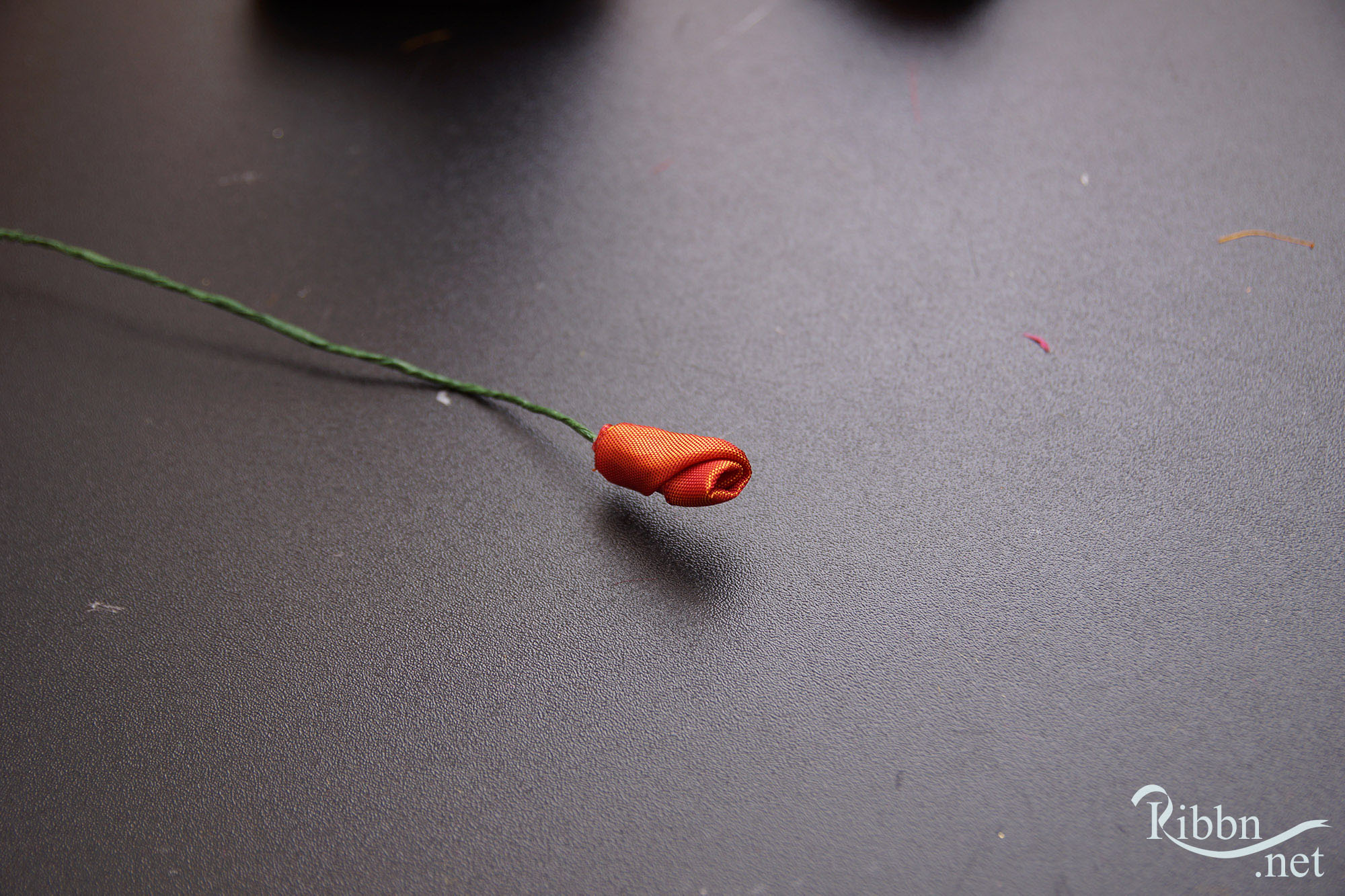 Step 14: repeat step 6 with our flower setm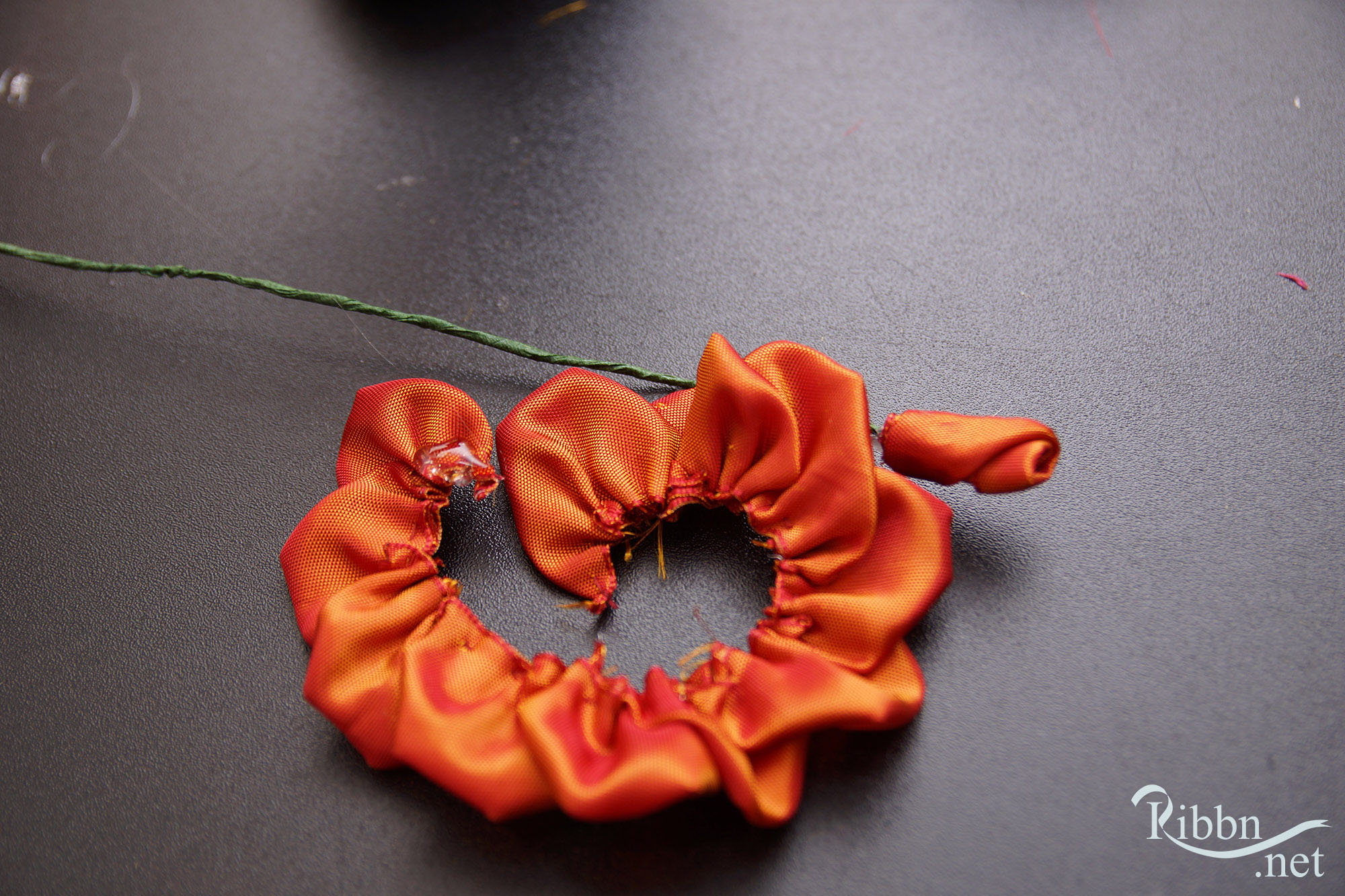 Step 15: the most important  thing is to vary the amount of petals for having a beautiful rang of flowers that can be put together as a bunch.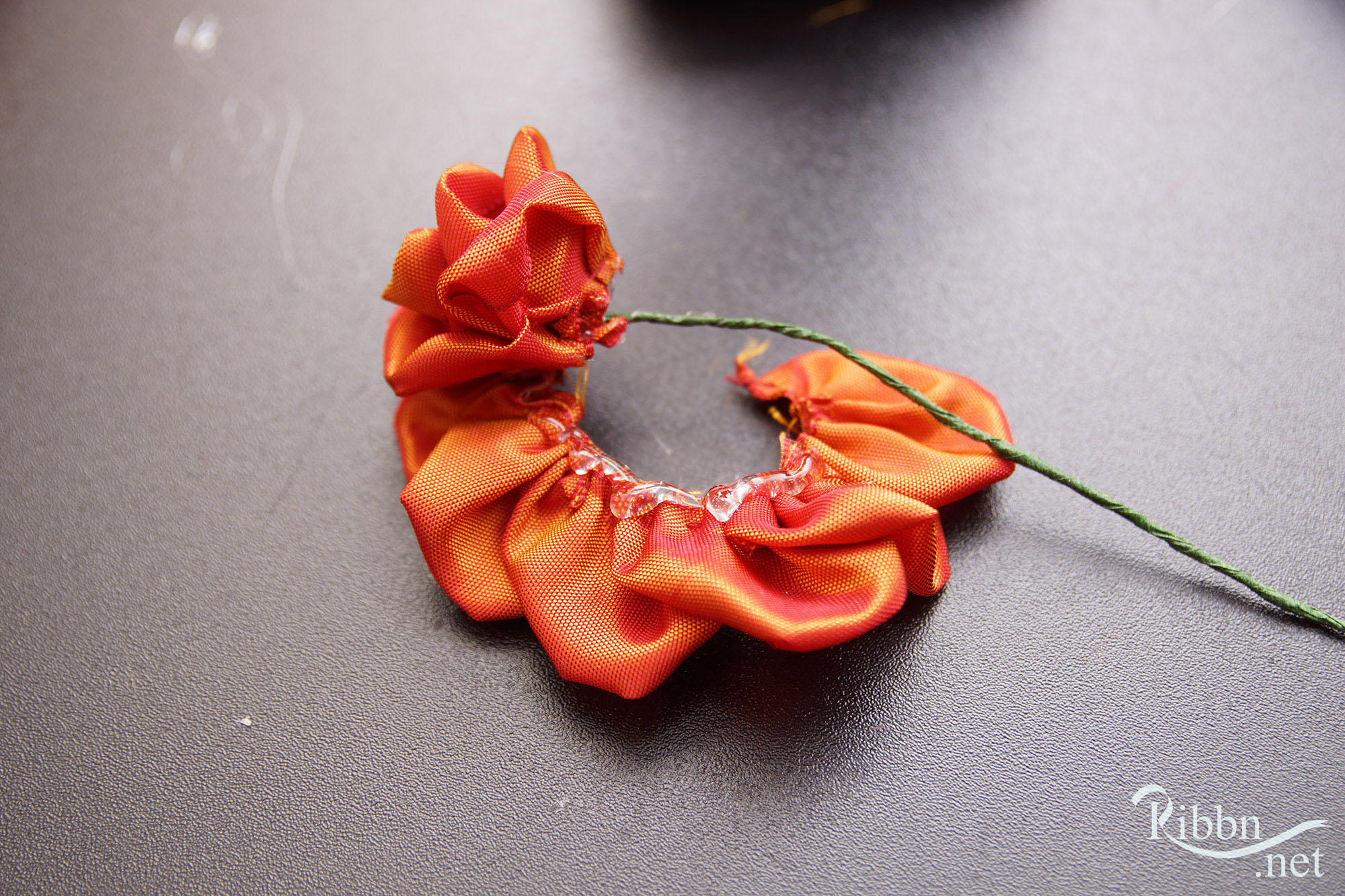 Step 16: Stick the petals and sepals on the flower head .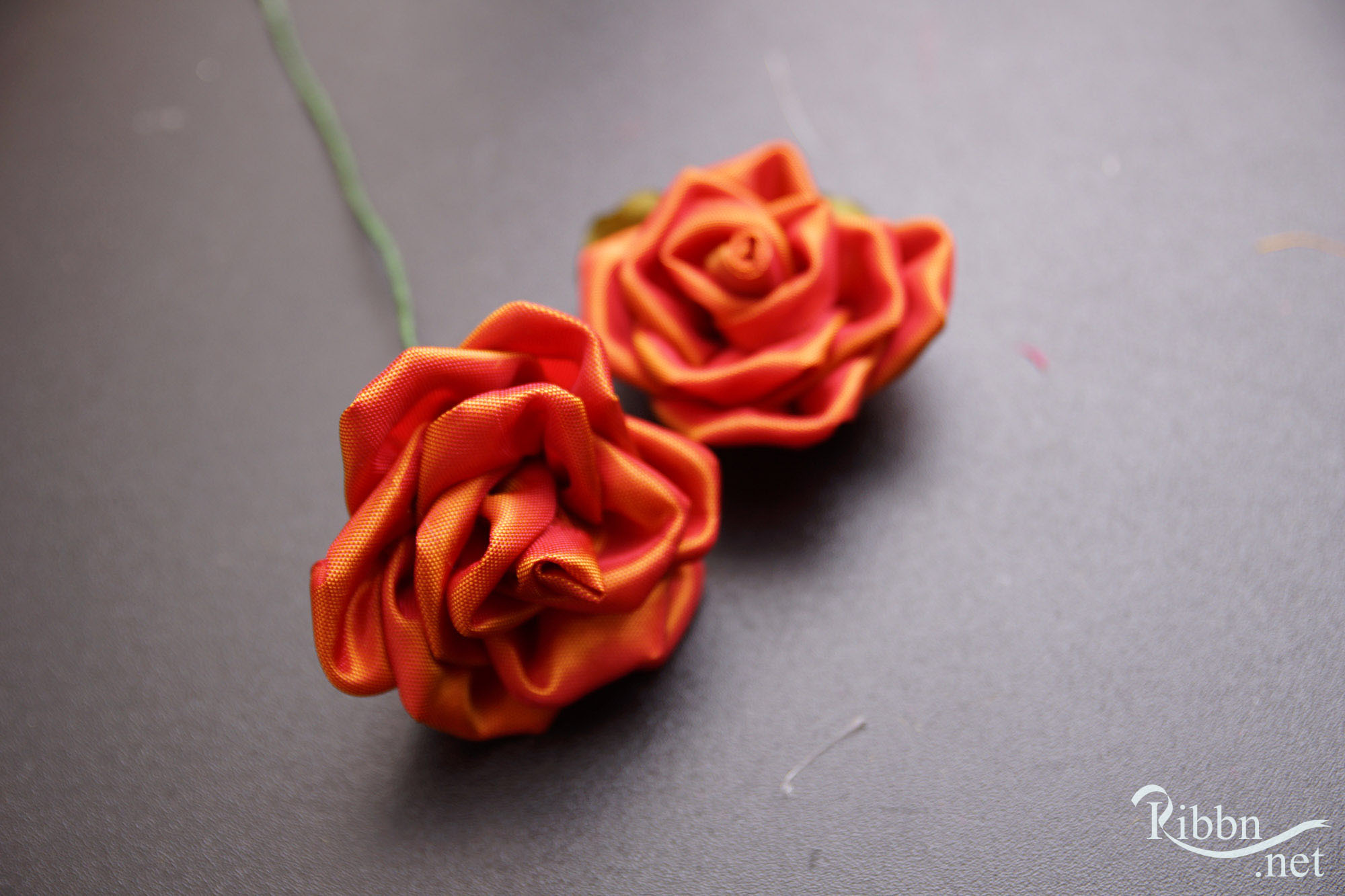 Step 17: I have made 5 buds, 4 medium sized flowers and 4 larger flowers.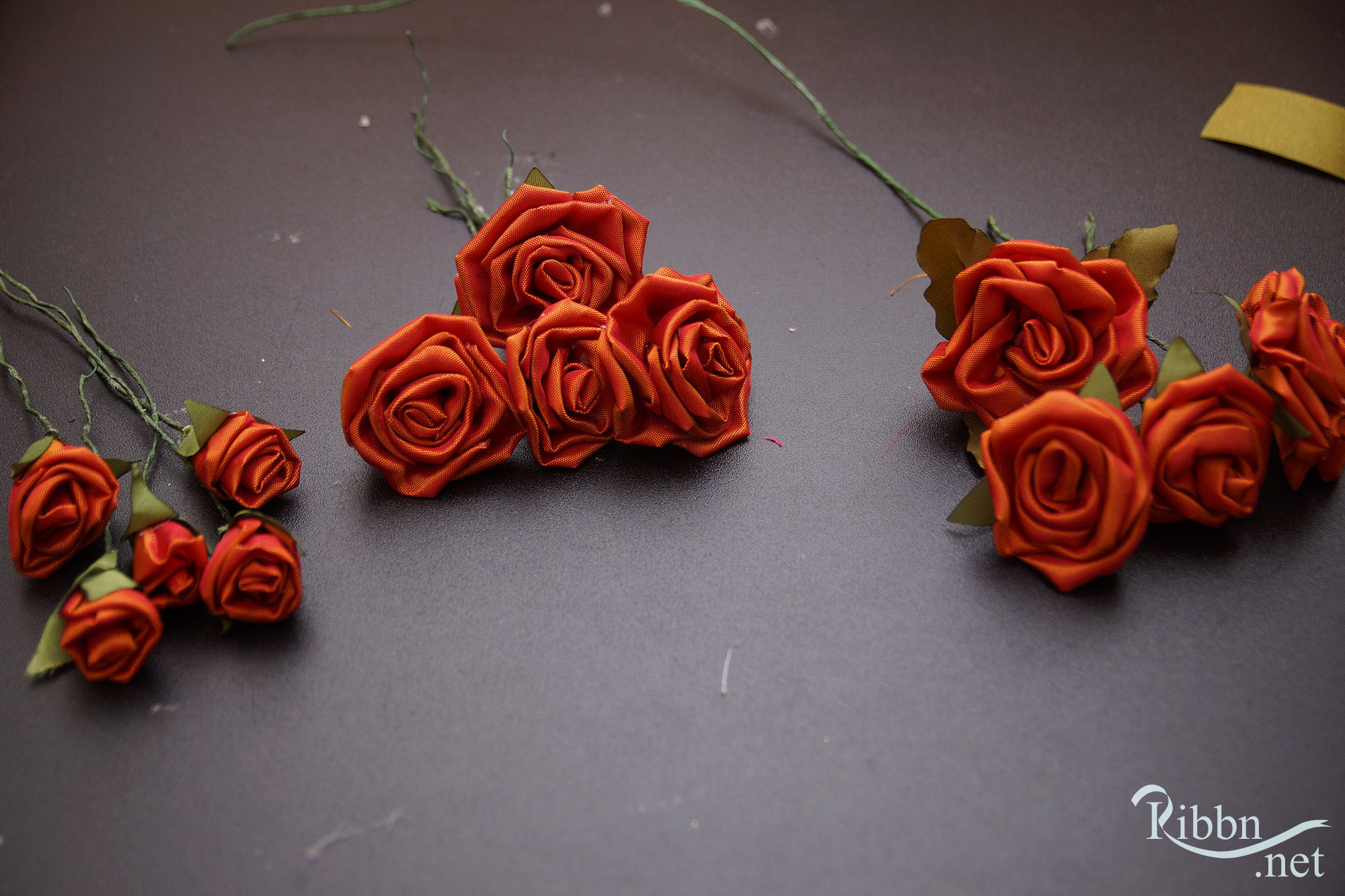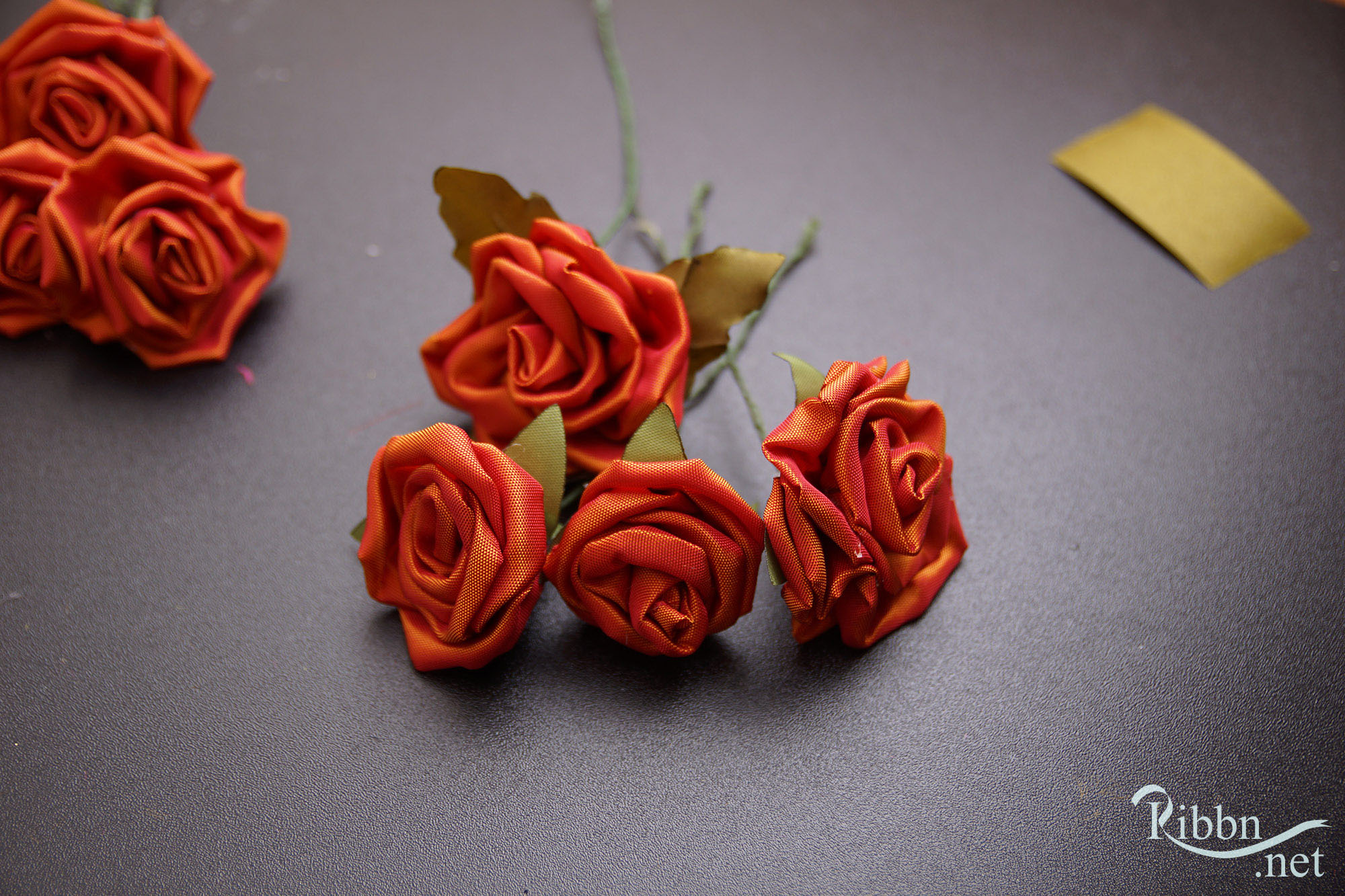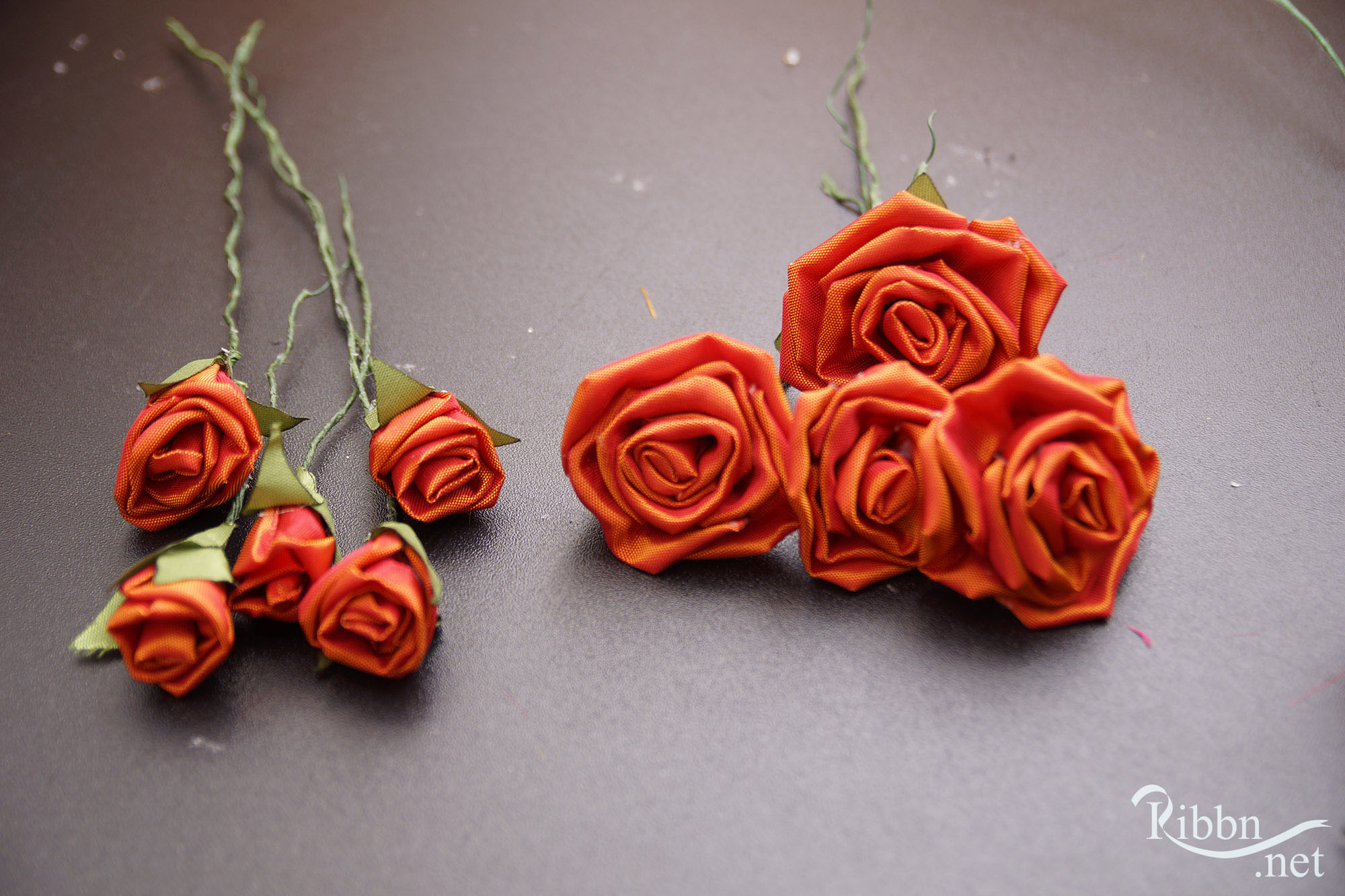 Step 18: Lets begin our bouquet by placing the buds in an order just as shown below.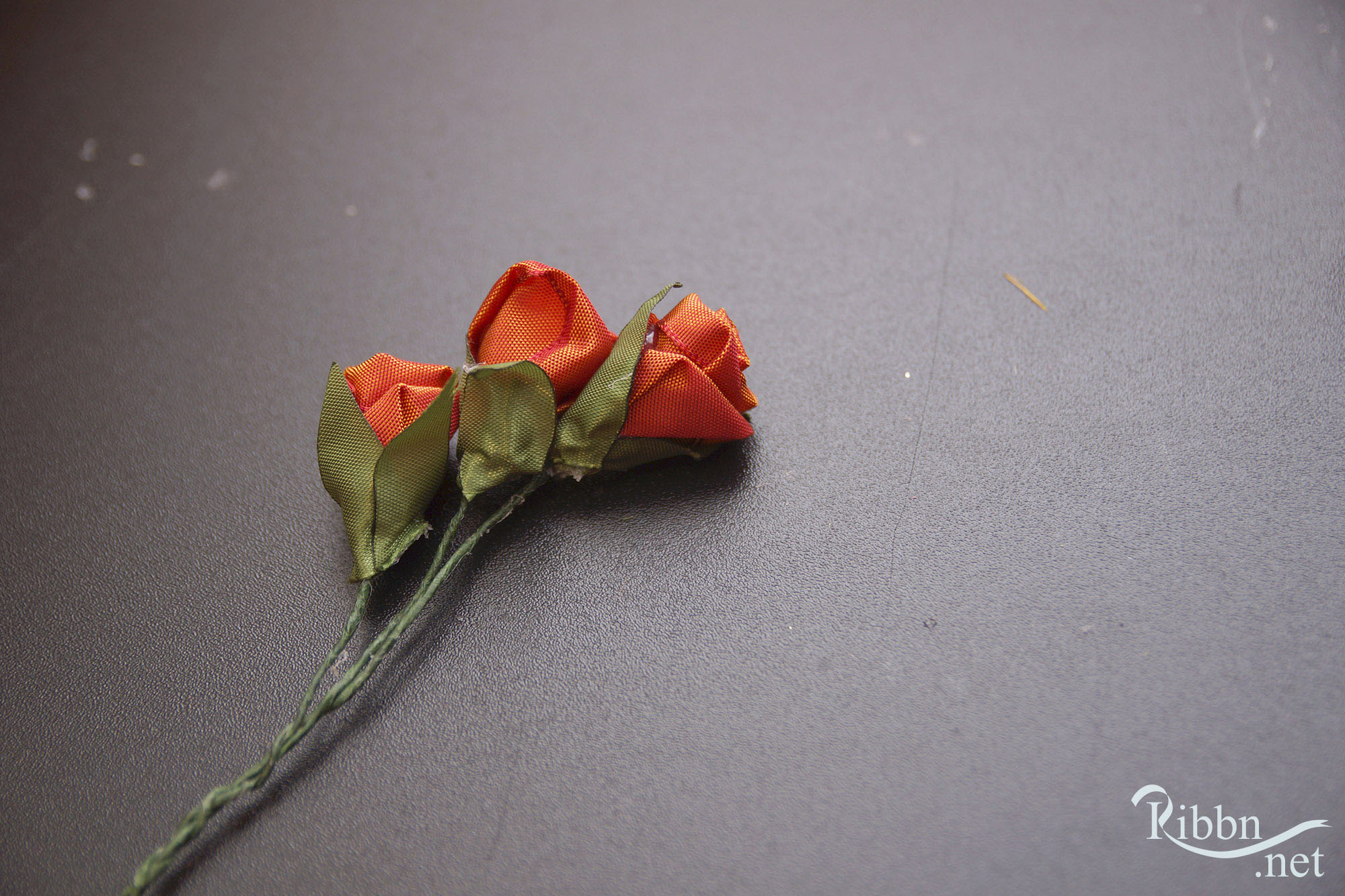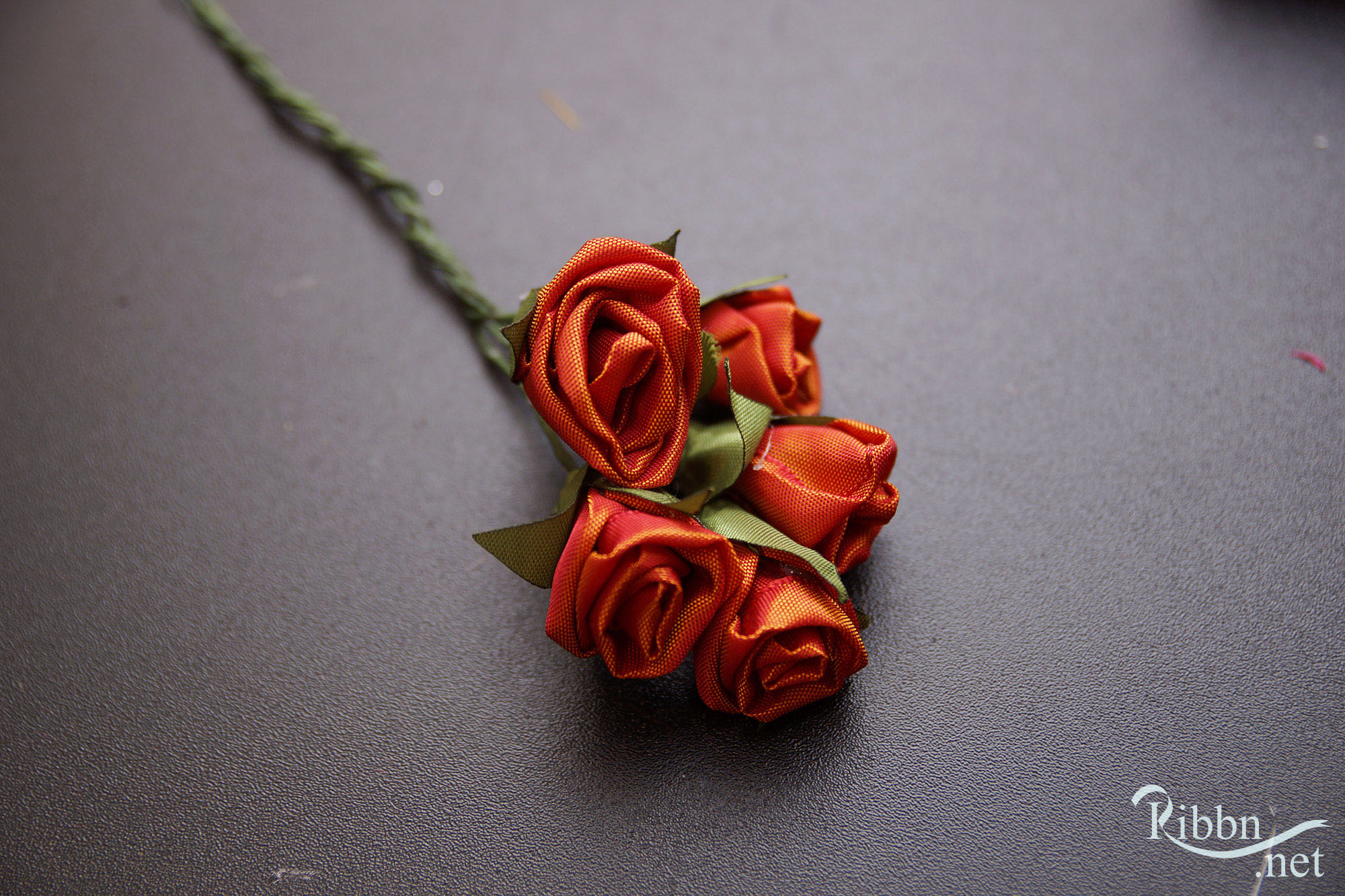 Step 19: As you place the flowers together keep twisting the stem so the arrangement stays in place. Keep adding the flowers randomly.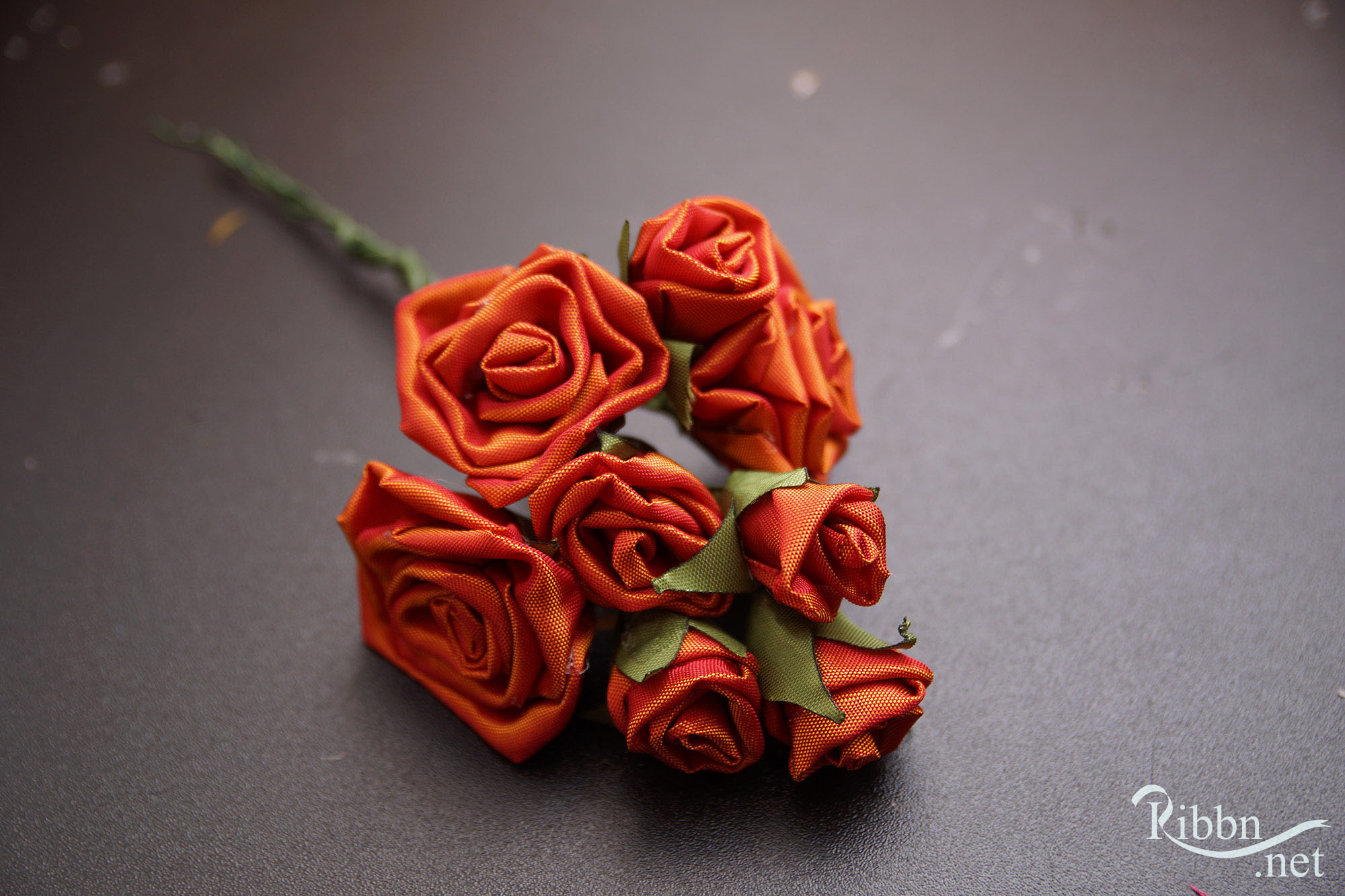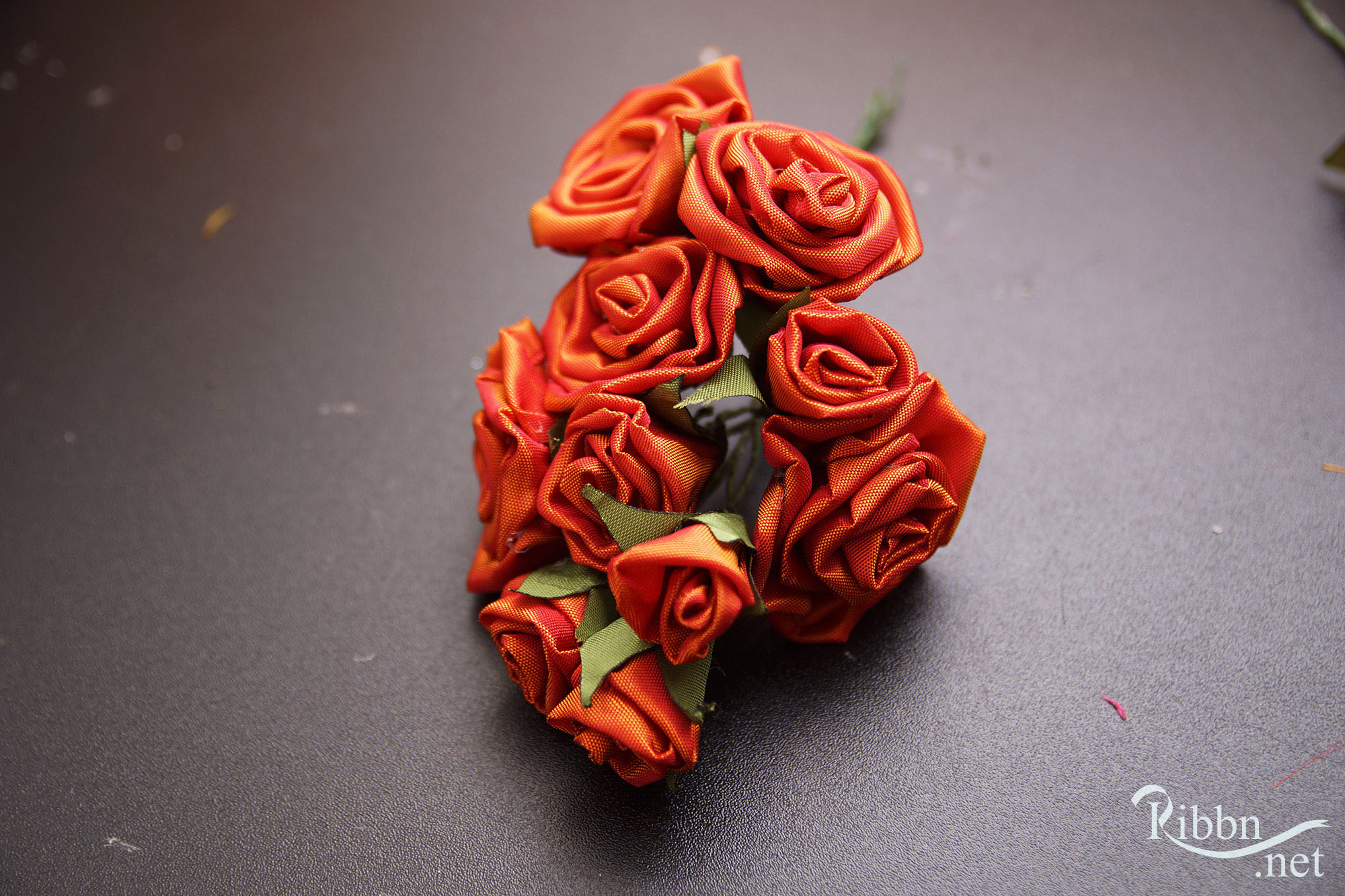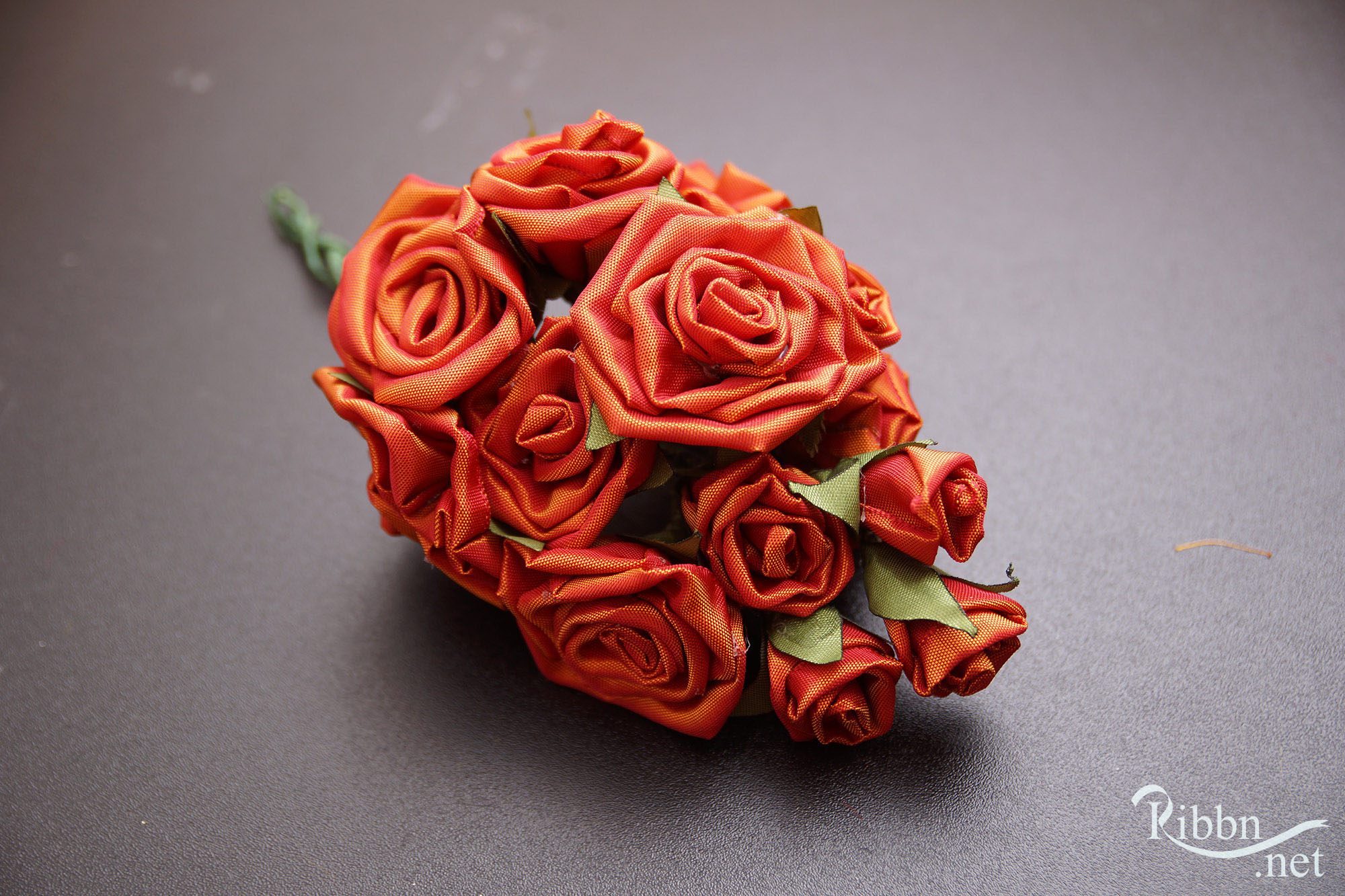 Step 20:Now place the one flower we made with out he stem on top of your special gift that you got for your valentine using a sticky tape. just as shown below

Now the flower bouquet and your gift is all ready to surprise your loved ones.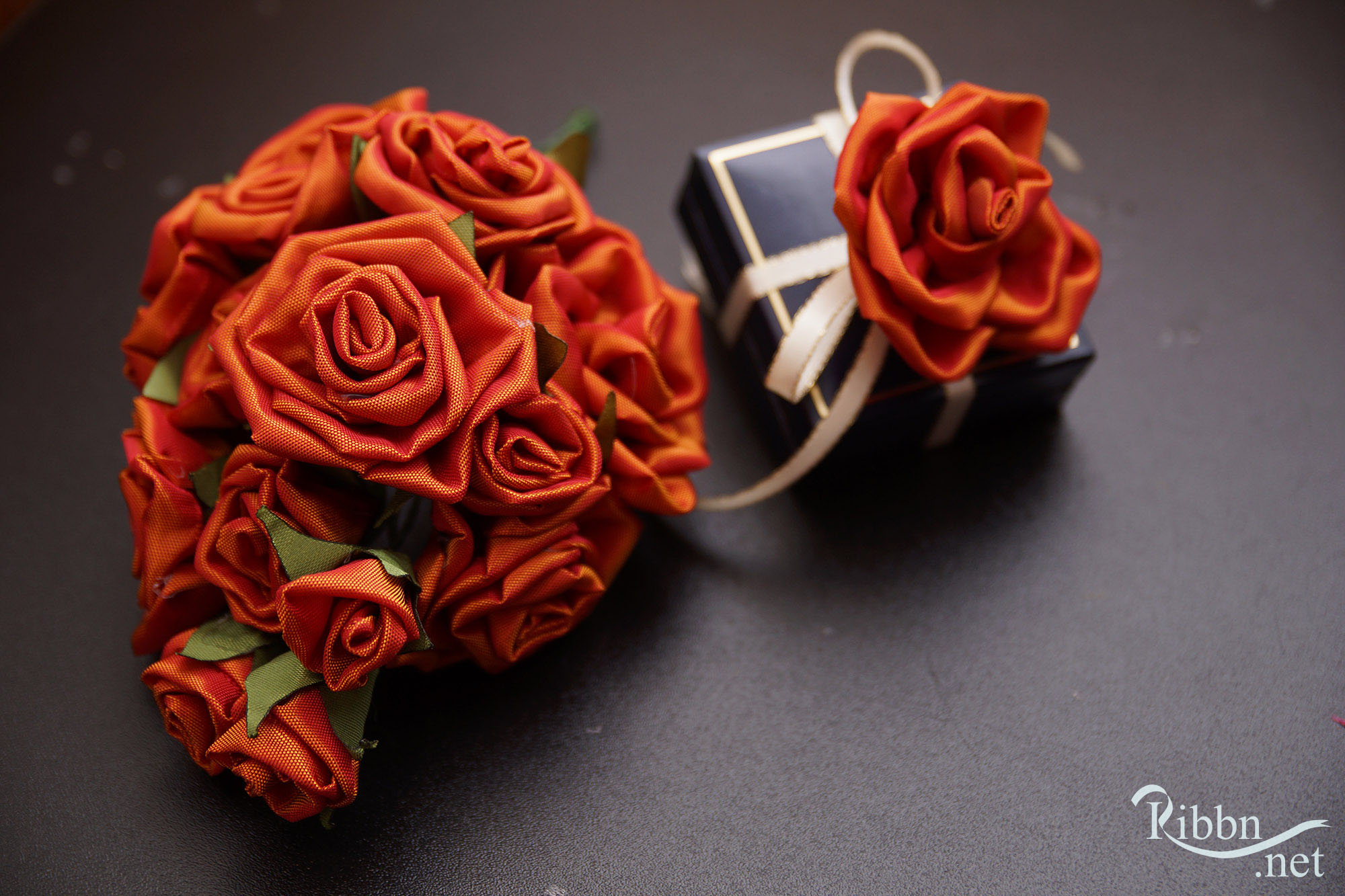 Important Information:
1.Cost :25c /flower,
2.Time:  25-30minutes/ flower,
3.Complexity : Medium difficulty to make.
There you go, we  have just made a very beautiful surprise flower bunch along with the gift centrepiece.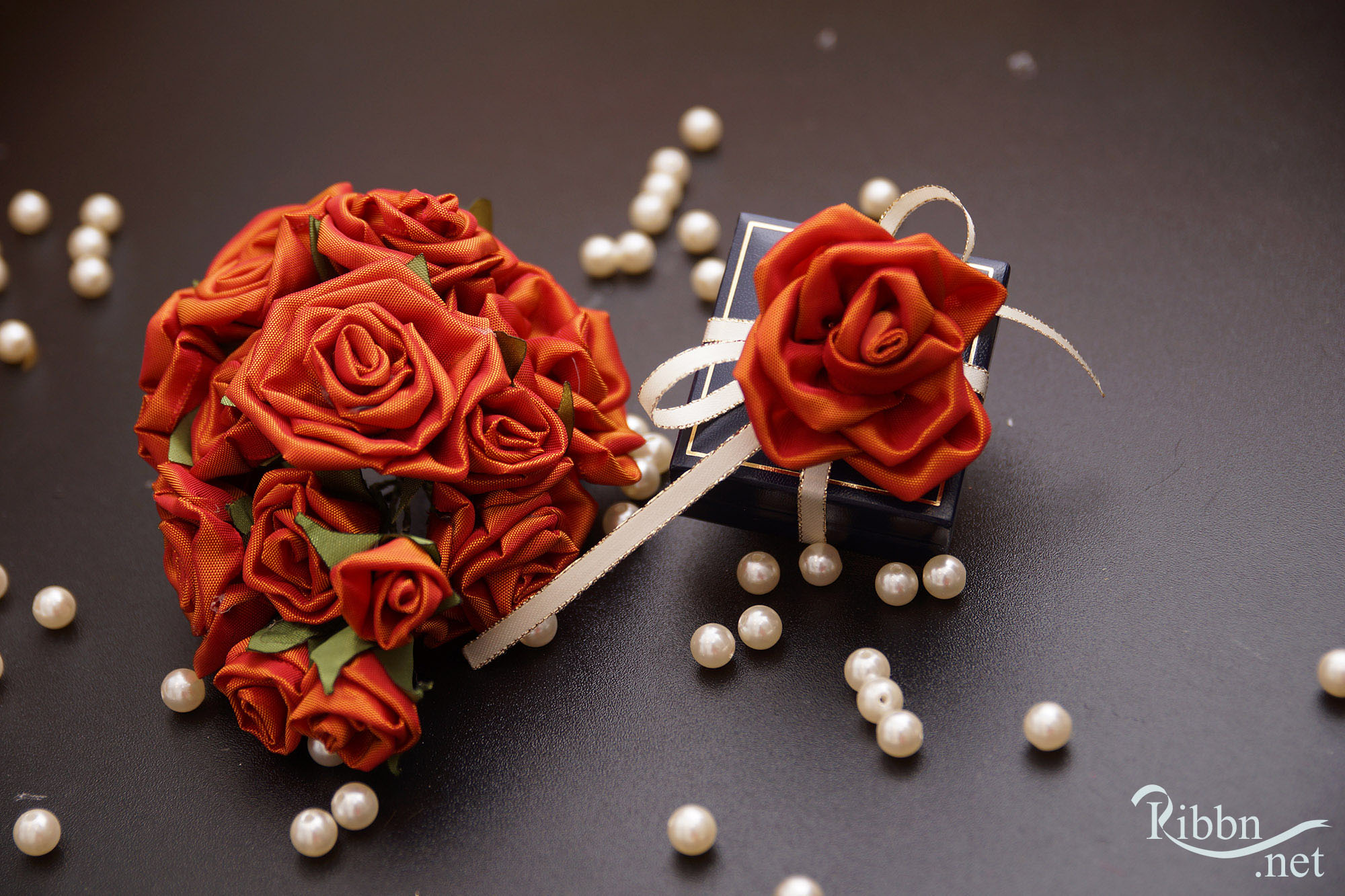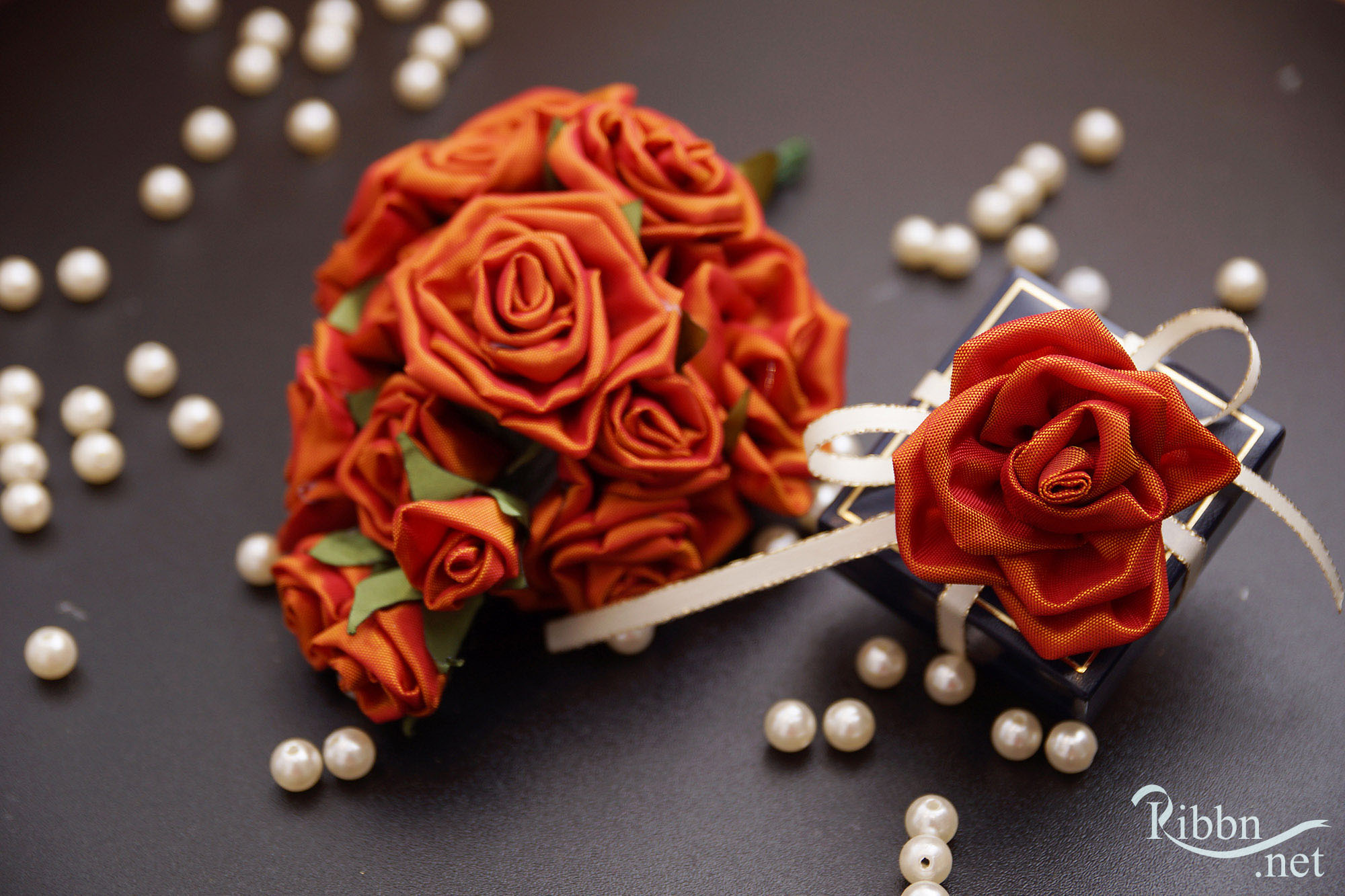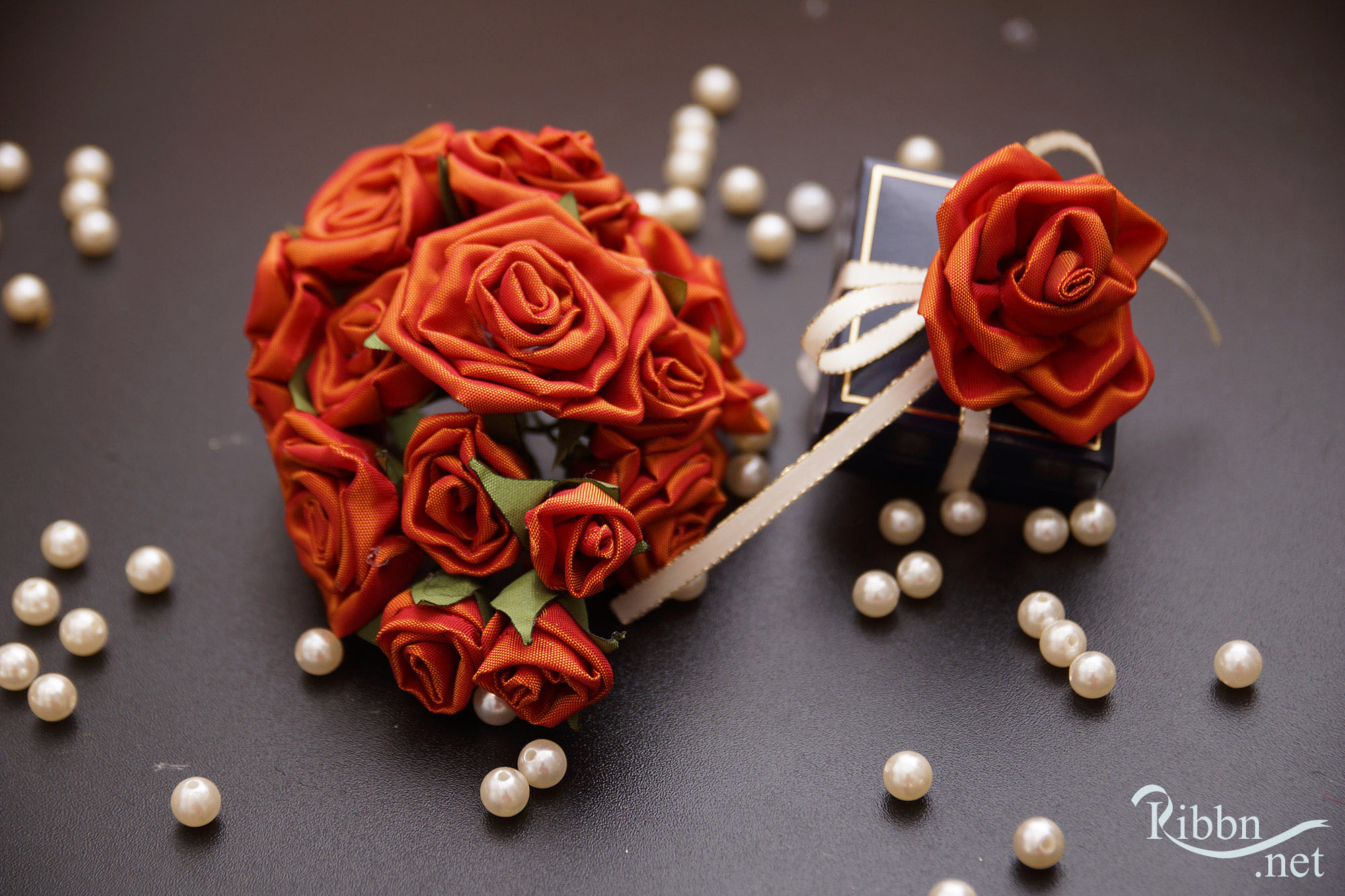 Thank you for reading my  blog, Please like and share your experience through social media.
Self made to make your special ones feel more special..!!