Hi everyone, today we are going to make Sweetpeas flower bunch. These are very seasonal flowers. They are gorgeous and comes in variety of colors.
These Sweetpeas flowers are my absolute choice for filling bouquet or late summer decoration.  Lets get started.
Things needed:
Organza ribbon,
Wire,
Hot glue gun & glue,
Needle & thread.
Scissors,
Clippers,
Lighter
green sticky tape.

Step 1: Take the the organza ribbon approximately about 5 cm, 9 cm, 12 cm, 18 cm, 20 cm, 23 cm (in 6 different lengths).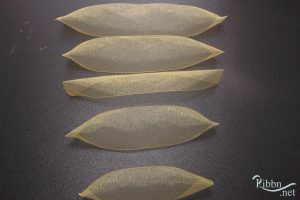 Step 2:Fold the ribbon in two (length wise). Hold it tight and start to make the running stitch along folded side of the ribbons, making double layer.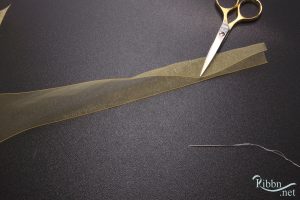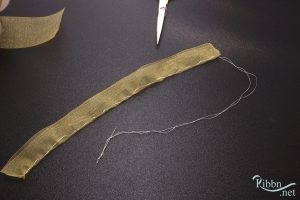 Step 3:Once you reach the other end. Pull the thread through carefully.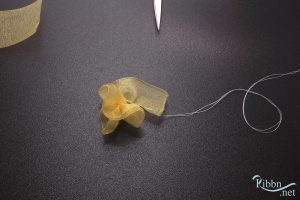 Step 4:This will make a small gathering. once you have pulled all the ribbon through, make a knot at the end. Cut the remaining thread using scissors.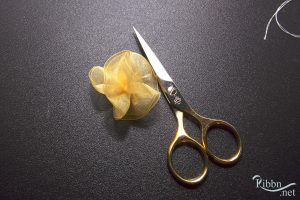 Step 5: Now we have flower heads in different sizes.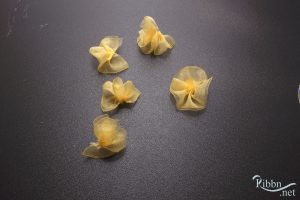 Step 6:Take a  piece of wire make a  small loop  by bending it , apply  glue and start sticking the ribbon around.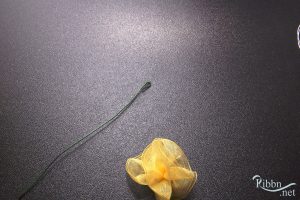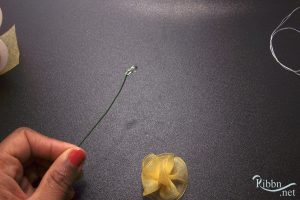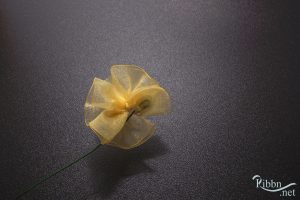 Step 7:Now wrap the wire using green sticky tape just as shown below.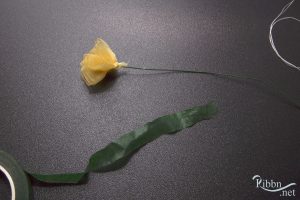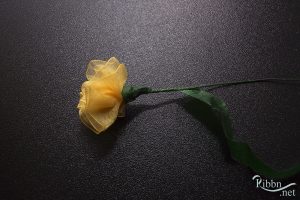 Now I've used my longer wire for my smallest flower head, this is going to be my main flower stem. For the rest of the flowers I use shorter wire.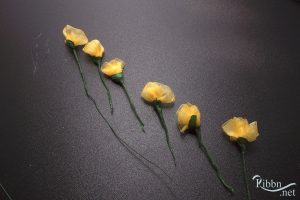 Step 8: Place each flower 1 cm blow the main stem flower and twist the stem around. Use the green tape to wrap around for a beautiful finish, repeat the step five times.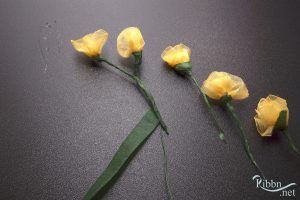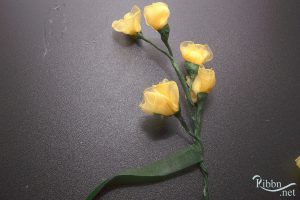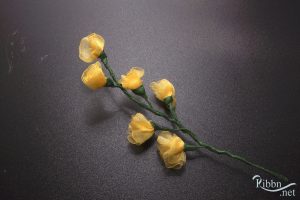 I made in two different colours, You can pick any colours you like. These are really quick and simple way for decorating your house or for giving volume to your flower bouquet.
Important Information:
1.Cost :75c /bunch,
2.Time: 15– 20 minutes/ bunch,
3.Complexity :Easy to make.
There we go with the most amazing Sweetpeas flower bunch. Thank you for reading my  blog, Please like and share your experience through social media.